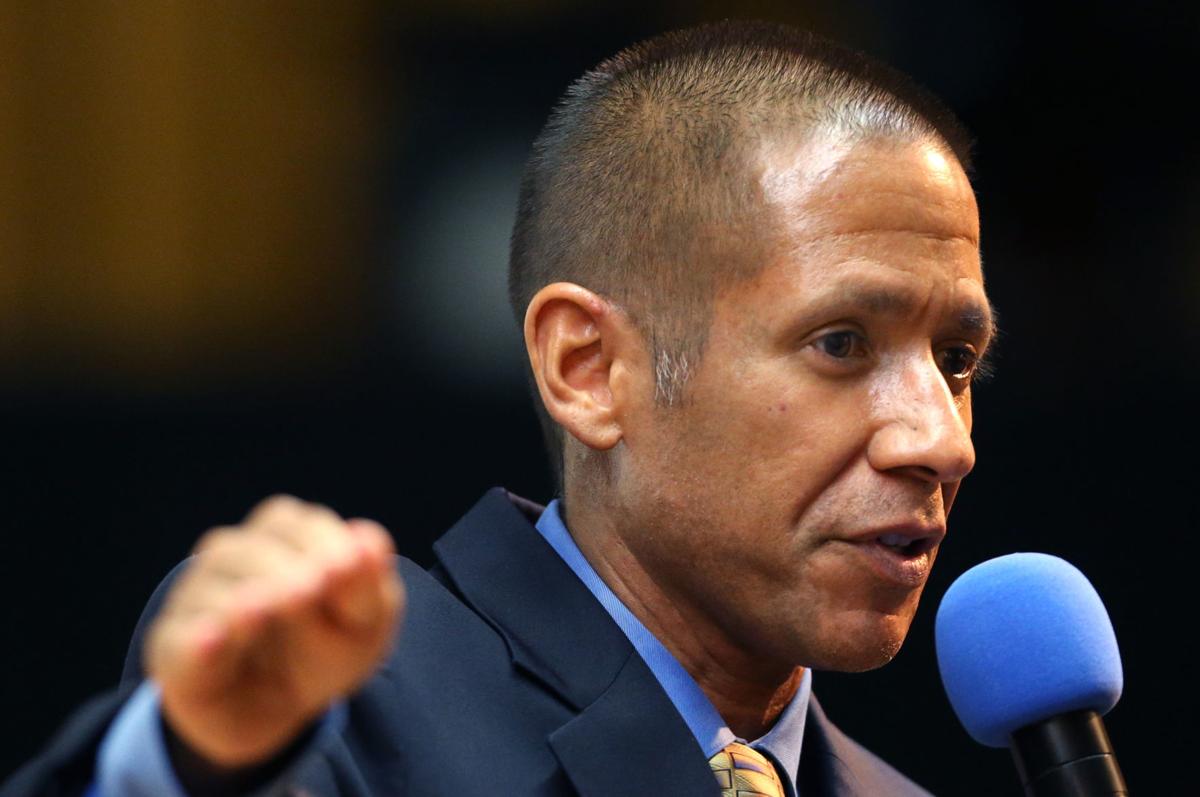 "Those dollars were passed for teachers," the governor said Tuesday of the money provided in the state budget, which he said is sufficient to give every teacher in the state, on average, a 9 percent salary increase. That includes about $11 million for TUSD.
Ducey's comments came a week after TUSD Superintendent Gabriel Trujillo said he wants to use those dollars to give a pay raise to all "educators" who are involved in helping children learn, including the janitors. Trujillo said it takes more than teachers to provide an education.
The governor said that wasn't his intent in proposing the pay increase and wasn't the intent of lawmakers who approved the budget.
But Ducey may share responsibility for the fact that not every teacher is going to get a 9 percent increase.
The budget he signed lacks such specificity. Instead, it simply divides up the available dollars based on the number of students in the state — about $210 for each one — and leaves the decision on how to spend the money up to local school boards.
But the fact that the budget includes such flexibility did not stop the governor from urging residents to bring pressure to bear on district officials.
"I would say that there's nothing like citizen engagement for action for our K-12 schools," Ducey said Tuesday.
"If the people of Tucson want to see their teachers get a raise, they should contact the superintendent of Tucson Unified schools and let them know how they feel."
He said other districts have shown there are ways to give Tucson teachers not just the 9 percent promised for next year but a pair of 5 percent raises in each of the next two years if district officials exercise some discipline.
For example, he said the Yuma Union High School District is proposing a 12 percent raise for teachers this year, plus a 4 percent raise for support staff.
Ducey later acknowledged that raise is not being funded solely by the district's share of the new state dollars for teacher salaries.
District officials told the Yuma Sun that they were able to approve the larger increase, at least for this coming year, because the district had a $4.7 million cash carryover from the prior year, coupled with unanticipated additional state aid because there were 157 more students enrolled than projected.
And while Ducey did initially propose that the money for pay increases go directly to each teacher, he said providing the dollars to districts and letting them make the final decision does make sense.
"The state's going to remain in the resource business and let the superintendents and principals stay in the personnel business," he said.