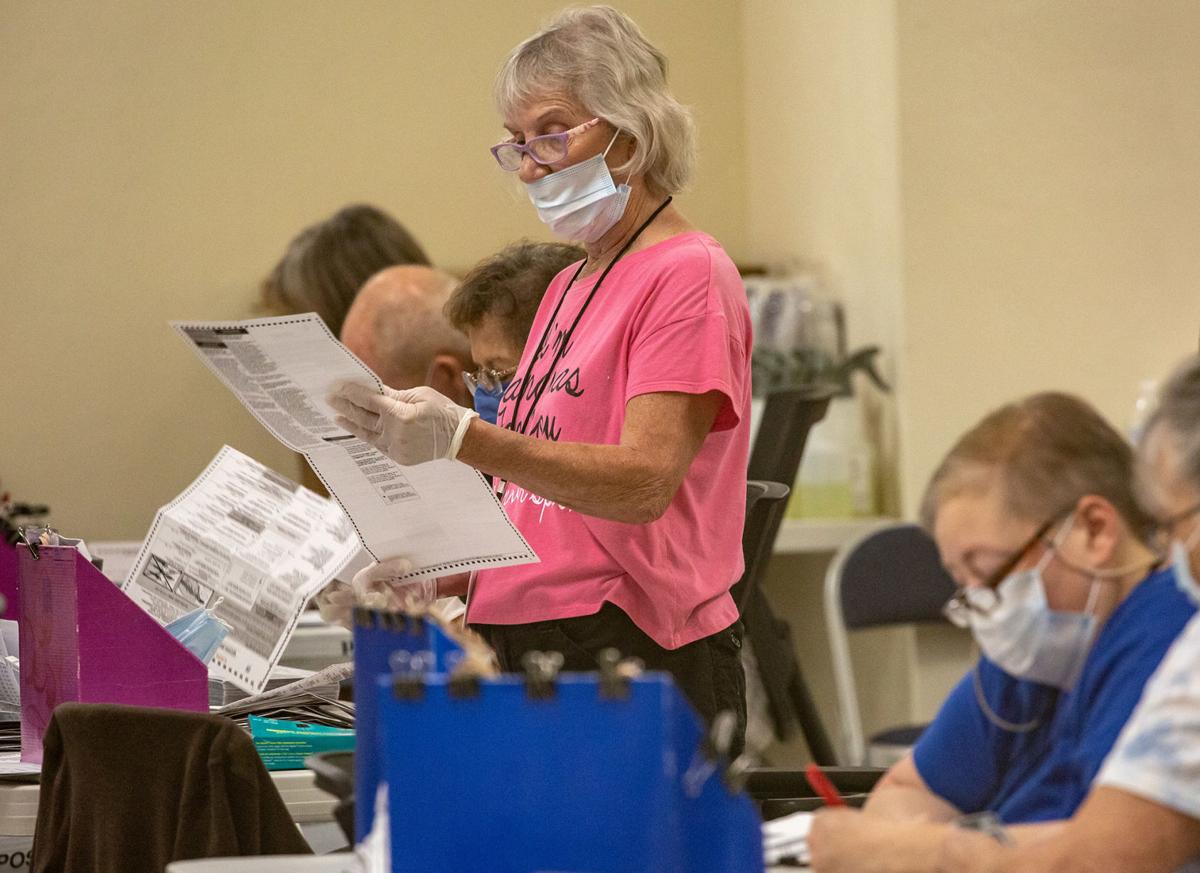 Arizona counties can now start tabulating early and verified ballots in a year that's already producing massive turnout.
Arizona law allows counties to start counting ballots two weeks before the election. Early results won't be reported until after polls close on Election Day, Nov. 3.
The Maricopa County Recorder's Office says it will start counting 645,000 ballots that it's already received either by mail, drop box or in-person early voting.
That's roughly 75% more ballots the county received during the same time frame in the 2016 general election.
Arizona is a battleground state where the race for the Senate could flip to Democrats this year. Maricopa County, where a majority of the state's population lives, is expecting record turnout and has 2.6 million eligible voters, most of whom vote by mail ballot.
In Pima County, elections officials report close to 150,000 ballots already received. The 13 other counties in the state have reported receiving over 133,000 ballots so far.
Over the weekend, F. Ann Rodriguez, who's served as Pima County recorder for 28 years, said she was surprised by the rate at which early ballots are being returned to her office.
County officials mailed a record 505,903 early ballots since Oct. 7.
Rodriguez said Saturday that the elections department is running two shifts every day, including weekends, to get the ballots processed.
Rodriguez also said voters can call the elections department at (520) 724-4350 about any ballot problems.
Get Government & Politics updates in your inbox!
Stay up-to-date on the latest in local and national government and political topics with our newsletter.