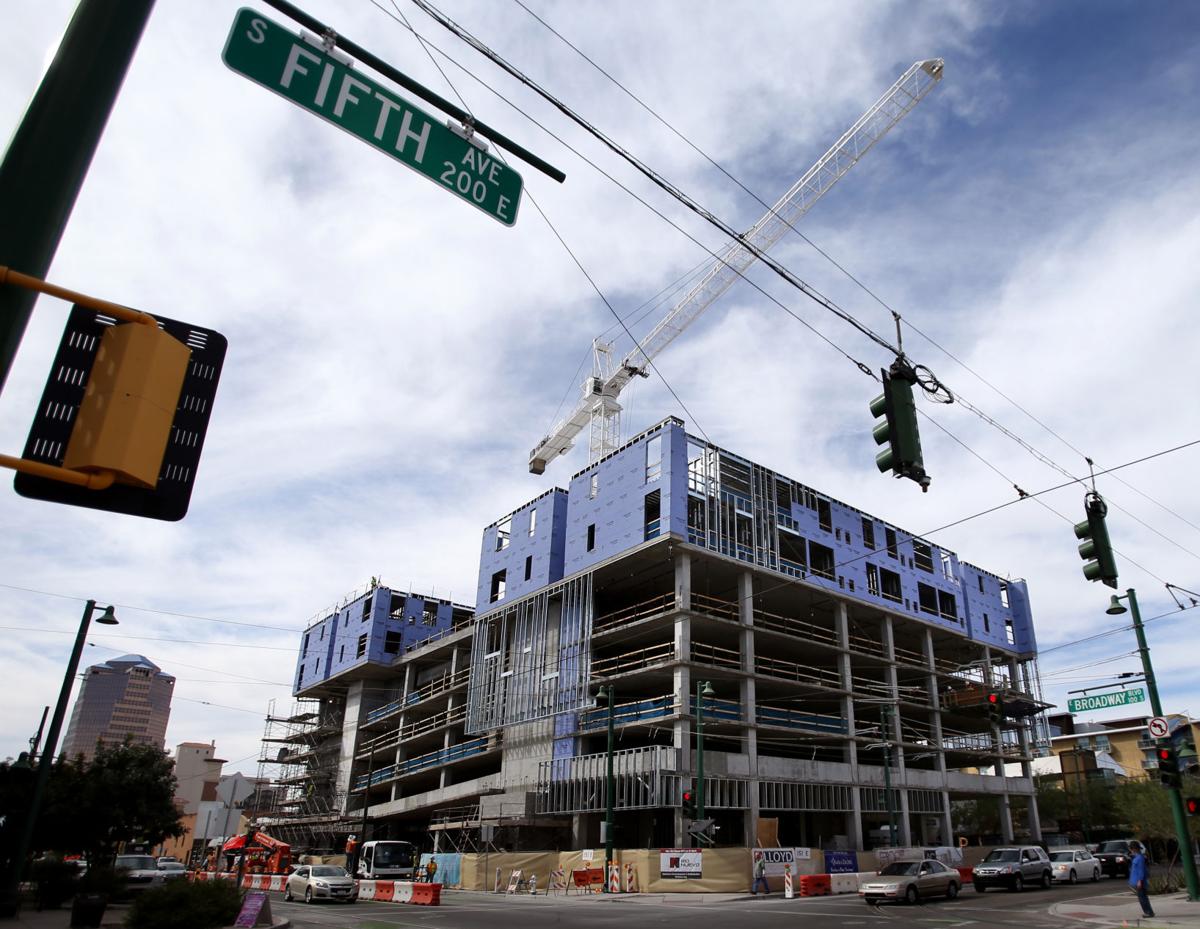 The $32-million AC Hotel Tucson by Marriott might not be the only new hotel on the horizon in the downtown area.
The Rio Nuevo District board has plans today to discuss two separate proposals for new hotels in downtown Tucson, while also discussing the possible renovation of the now-closed Hotel Arizona.
Rio Nuevo Chairman Fletcher McCusker said both of the proposed hotels are at the earliest of stages of discussion by the board.
The board's afternoon agenda includes a proposal to build a 125-room hotel in the eastern parking lot of the Tucson Convention Center. Caliber Hospitality, which owns the Hilton Tucson East Hotel, 7600 E. Broadway, as well as some hotels in Phoenix, is listed as the potential developer.
The proposal is likely to include a parking garage, as the new hotel would have to provide six parking spaces for every five parking spaces it displaces with the development. The lot is leased by the city of Tucson.
The board will also hear about developer Scott Stiteler's plans to build a second hotel in downtown Tucson. Described as a "possible Marriott Hotel" on Rio Nuevo documents, the deal could involve changes to the AC Marriott Hotel, which is under construction along Broadway at Fifth Avenue. Stiteler is one of the developers of that hotel, which is scheduled to open later this year.
Both Stiteler and a representative from Caliber Hospitality did not return calls for comment Monday.
Board member Edmund Marquez confirmed Hotel Arizona was on the executive session agenda for Tuesday's meeting, but could not elaborate on the exact details.
He said the Rio Nuevo board has had repeated discussions with HSL Properties, which owns Hotel Arizona, on the possibility of redeveloping the hotel.
HSL did not respond to request seeking comment. Omar Mireles, president of HSL Properties, declined to discuss the future of the property when asked during a recent Tucson City Council meeting.
The board's meeting starts at 1 p.m. in Room 222, Arizona State Building, 400 W. Congress St.