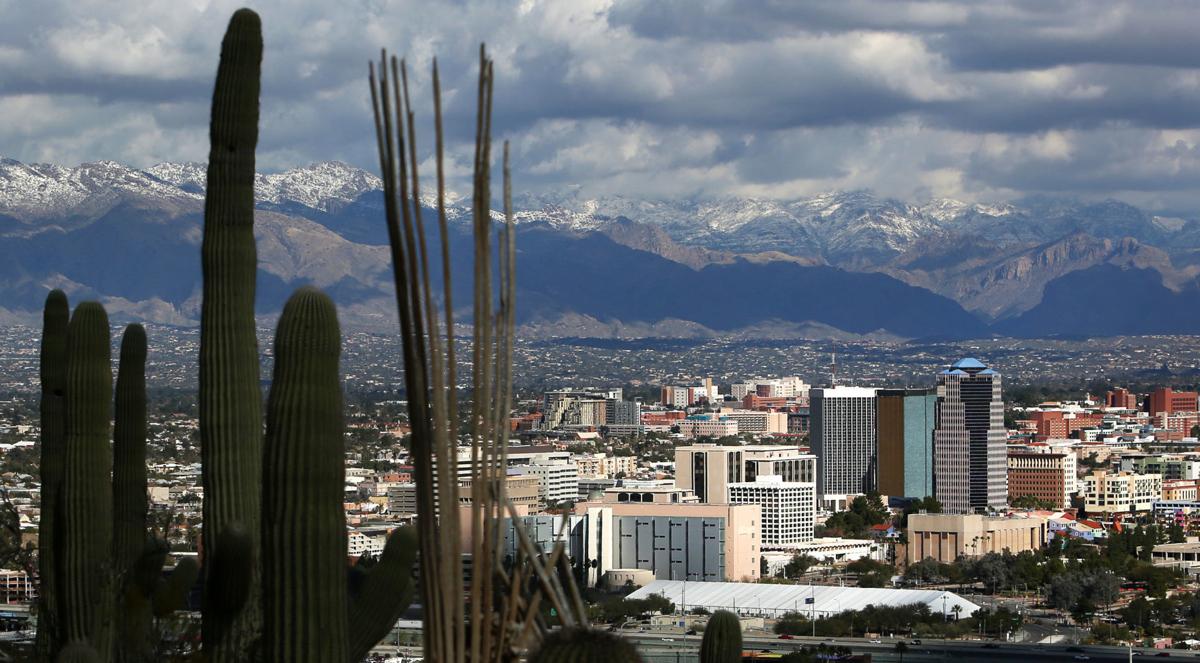 A group is hopeful that Arizonans will see a new passenger rail service between Phoenix and Tucson sooner rather than later — but a deal for the long-talked-about proposal has yet to be made.
All Aboard Arizona, an organization that has pushed for a rail service between Arizona's two largest cities, believes a solution could come in spring 2019.
Anthony Trifiletti, the organization's executive director, said the rail service would give people an alternative to driving on busy Interstate 10.
"You can take the train from Phoenix to Tucson in two hours and 15 minutes and that is competitive with driving," said Trifiletti, "and it's a lot less stressful."
A 2016 study on potential rail service presented various alternatives that have been explored.
All Aboard Arizona learned a new dedicated commuter rail between Tucson and Phoenix would cost roughly $6 billion over a 20-year construction period.
The problem with that plan has to do with the Arizona Constitution. Article 9, Section 14 states that money generated from fees, taxes or the use of vehicles on highways and streets must be spent on the highways and streets.
"We would have to fund it out of the (state's) general fund," Trifiletti said. "Because that's politically impossible in today's climate, where looking at a private-sector solution."
In comes Brightline, the only privately owned and operated express intercity passenger rail system in the nation. It currently services parts of Florida, and in September it was announced that Brightline would be serving the West Coast, connecting Southern California and Las Vegas.
The service was developed by All Aboard Florida, a subsidiary of Florida East Coast Industries. The company operates in real estate, transportation and infrastructure.
And Trifiletti wants to put Arizona next on the company's list.
"Our goal is to become the next one that they have an interest in, because this is something that can be done without state money," Trifiletti said.
Next spring, company representatives will visit the area to determine interest in expanding services to Arizona.
The private-sector approach would also differ from another previously explored alternative.
All Aboard Arizona officials wanted Amtrak, the National Railroad Passenger Corp., to change its three-day-a-week service from Maricopa to downtown Tucson, called the Sunset Limited, to a daily service. Currently, the last leg from Maricopa to Phoenix is completed by shuttle service provided by Amtrak.
But Amtrak would need approval for increased capacity on the rail line from Union Pacific Corp., which operates it. What halted the change is the asking price to upgrade the track and restore it between Maricopa and Phoenix, which hasn't been used in 20 years. The cost was determined to be at least $500 million.
Also, when involving a federal entity like Amtrak, the Rail Safety Improvement Act of 2008 requires the state to sign off on changes to existing routes less than 700 miles long.
It was suggested in Arizona Senate Bill 1147 to allow counties to levy their own sales taxes to pay for road and transit infrastructure needs, but that proposal failed.
"Under that bill, had it passed, Maricopa, Pima and Pinal … could've formed the joint powers authority that would've built this Phoenix to Tucson rail," Trifiletti said.
He said the alternative to state funding, Brightline, could soon be the solution to bring the service to a reality much sooner than a 20-year construction for a new rail system.
"If Brightline were to come here and say, 'OK we want to do this,' between the day they ink the agreement with Union Pacific and the day that the first passenger train turns its wheels would be about three years," Trifiletti said.
Down the Road
Motorists traveling on Interstate 10 near Wilmot Road will experience overnight lane closures beginning Dec. 17.
Arizona Department of Transportation crews will be alternating lane closures each night from 8 p.m. to 5 a.m. until Dec. 20. All vehicles over 12 feet wide must use the Wilmot Road off-ramps, officials said.
Motorists should slow down and watch for construction crews and equipment.
Contact Star reporter Shaq Davis at 573-4218 or sdavis@tucson.com
On Twitter: @ShaqDavis1