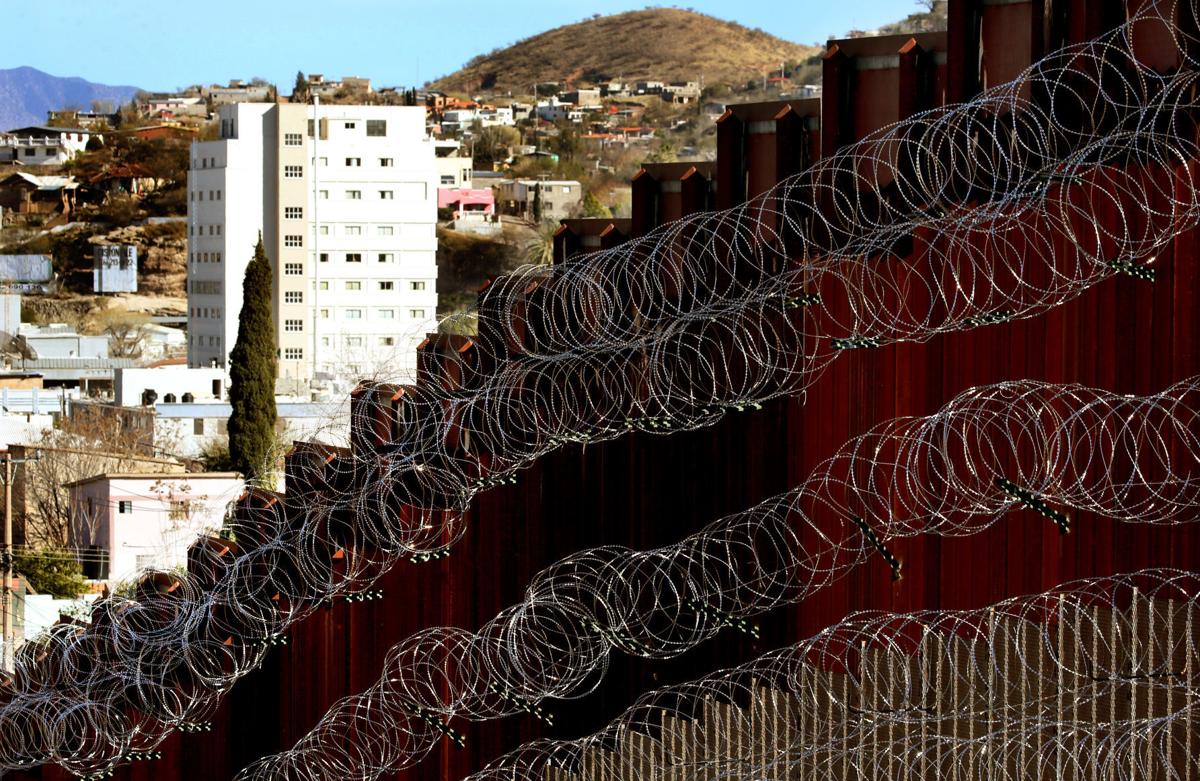 Call it a fence or a wall, physical barriers have been at the center of border security debate and a potent political symbol for decades. But they have never been part of the country's political consciousness as they are today, experts say.
"It's always been an important element of the campaign of people who believe in stricter immigration," said Muzaffar Chishti, a director of the Washington, D.C.-based think tank Migration Policy Institute. "But Trump made it a national campaign and built a presidential campaign around it. He made it the incredibly effective symbol that it has become."
The border wall issue was at the core of the government's longest shutdown and could derail negotiations as Democrats and Republican President Trump try to reach an agreement ahead of the Feb. 15 deadline to avoid a repeat of last month's partial closure.
"No issue better illustrates the divide between America's working class and America's political class than illegal immigration," Trump said Tuesday during his State of the Union address. "Wealthy politicians and donors push for open borders while living their lives behind walls and gates and guards."
He called the groups of Central Americans arriving at the border to present themselves at ports of entry a "tremendous onslaught," and said that in addition to more immigration officers and closing what he considers immigration loopholes, he wants a "smart, strategic, see-through steel barrier, not just a simple concrete wall."
Trump is scheduled to hold a rally Monday to make his argument for a wall in El Paso, the border city he said had been the one of the most dangerous in the country before a "powerful barrier" was built. His comment was immediately disputed by El Paso residents, including Republican elected officials.
While the call to build a border wall originated as more of a campaign strategy to remind then-candidate Trump to talk about illegal immigration, it became a big part of what helped him secure the Republican nomination and win the presidency.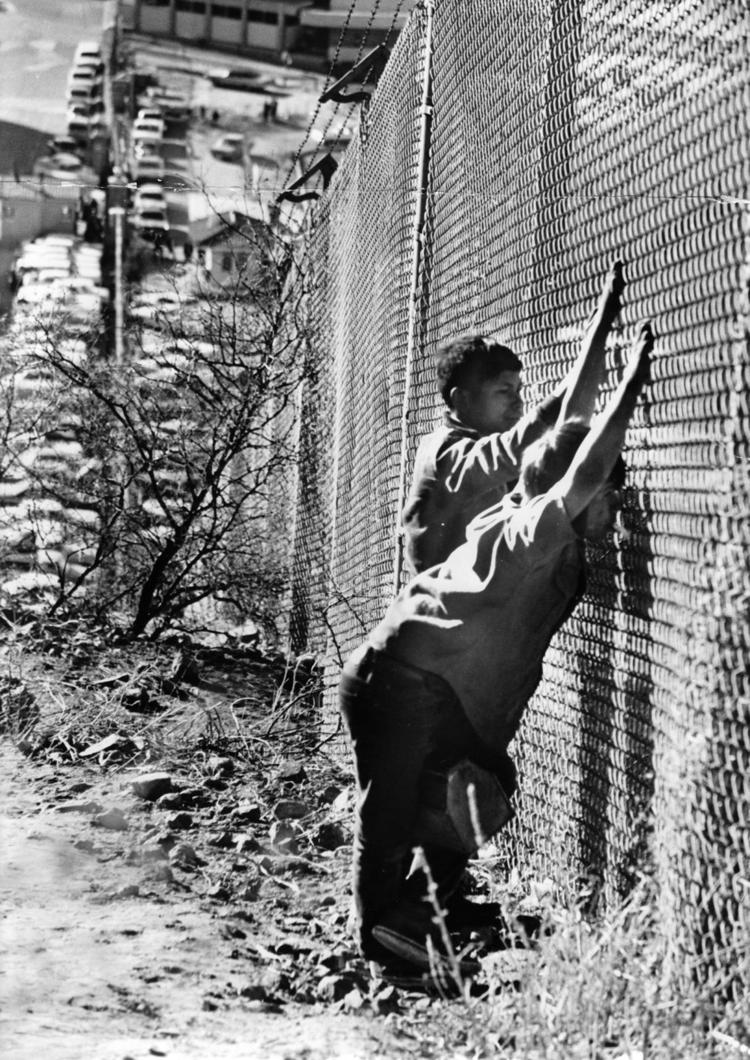 He officially launched his campaign in June 2015 with the wall at the center: "I will build a great, great wall on our southern border," he said. "And I will have Mexico pay for that wall. Mark my words."
It became his go-to campaign slogan. "You know, if it gets a little boring, if I see people starting to sort of, maybe thinking about leaving ... I just say, 'We will build the wall!' and they go nuts," he told The New York Times' editorial board in 2016.
"It is a simple slogan, it's symbolically, extremely easy for people to identify with," Chishti said. "And he adopted it, It worked in one rally, it worked in the next, it became his phrase."
Fundraising efforts
It has certainly resonated with his base. On Friday, former Trump adviser Steve Bannon was among those who headlined a pro-wall rally in Sahuarita. Bannon is part of the We Build the Wall group that wants to privately fund and build a border wall on ranches and private land, including in Arizona. They've set up an online store to bolster fundraising efforts, which includes "Build the Wall" T-shirts, mugs and baseball hats.
The National Republican Congressional Committee sends out emails asking supporters to be part of the House Conservatives Build the Wall task force "to show President Trump your direct support for his America First agenda and crucial efforts to build a wall at our southern border."
The wall "becomes a very easy, simplistic answer to issues that are actually hard and involve a lot of different, complicated connections," said Josiah Heyman, director of the Center for Inter-American and Border Studies at the University of Texas at El Paso.
It's the idea that all the bad things are outside and all the good things are inside, he said, and that a wall is going to block everything bad from coming in.
In 2011, Arizona lawmakers created a fund to receive private donations to help pay for fencing the state's 372-mile southern border. After four years and way less money than they anticipated, they gave the Cochise County sheriff less than $270,000 for a "virtual fence" — a Garmin GPS system, binoculars and a thermal imaging camera to target smugglers.
More recently, state Rep. Gail Griffin, R-Hereford, introduced a bill that seeks to charge a $20 fee to anyone accessing online porn. The money would go into a new fund that would provide grants to help victims of sex trafficking or to build a wall along Arizona's border with Mexico.
Even the late Sen. John McCain, who was a key part of efforts to pass bipartisan comprehensive immigration reform, used the fence argument when facing a tight primary election in 2010. He played to the conservative wing with a political ad in which he blamed unauthorized immigrants for home invasions and murders and called for the completion of the "danged fence."
Not a majority opinion
A component to the message is racism and fear of change, according to Heyman, not because it's a majority opinion "but because it is something that strongly motivates a really fervent and angry sector of American society."
A Pew Research Center poll released on Jan. 16 found that 58 percent of Americans oppose expanding the border wall, which hasn't changed much from last year. The difference, the group found, is that the political divide has widened.
Since early 2016, roughly 6 in 10 Americans have opposed building or expanding the border wall, Pew reported.
But today, 82 percent of Republicans or those who lean Republican favor substantially expanding the wall, up from 72 percent from last year.
Over the same period, the share of Democrats who favor expanding the U.S.-Mexico border wall declined from 13 percent to 6 percent.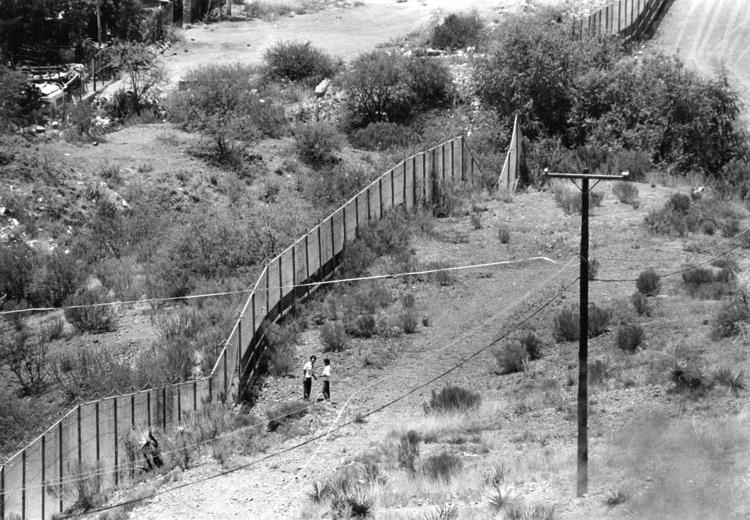 National security
Events in the early 1990s heightened the notion that physical barriers are needed to regain control of immigration, Chishti said.
In 1993, a shooting at CIA headquarters, a bombing at the World Trade Center and plots to blow up landmarks in New York and California were linked to separate terrorists. One entered with no papers, another with a false passport and the third with a valid visa.
By this time, there had been a decade of the Border Patrol making more than a million apprehensions almost every year.
And California politicians reacted. In 1994, voters approved Proposition 187, which denied social services, health care and public education to illegal immigrants.
"Being tough on immigration suddenly became politically important," said Chishti, a lawyer and the director of the Migration Policy Institute's office at the New York University School of Law.
One of the first reactions was to build some miles of fencing in San Diego, he said.
Then came 9/11. The 2001 terrorist attacks made immigration reform completely impossible except through the lens of national security, Chishti said.
Unable to come up with comprehensive immigration reform, Congress passed the Secure Fence Act of 2006, which ultimately called for the building of up to 700 miles of border fence, but left it up to the Department of Homeland Security to determine where and what kind was needed.
The border now has 653 miles of linear fence, plus a double or triple layer along 50 of those miles — most of it built in the last decade at a cost of $2.3 billion.
The proposal then, as today, "was that a 'perfect fence,' a tall, strong and impenetrable fence, will keep terrorists from crossing our southern border and, at the same time, once and for all stem the flow" of illegal immigration, Robert Lee Maril has written.
Maril, a professor of sociology at East Carolina University, has authored two books about the Border Patrol, including one titled "The Fence."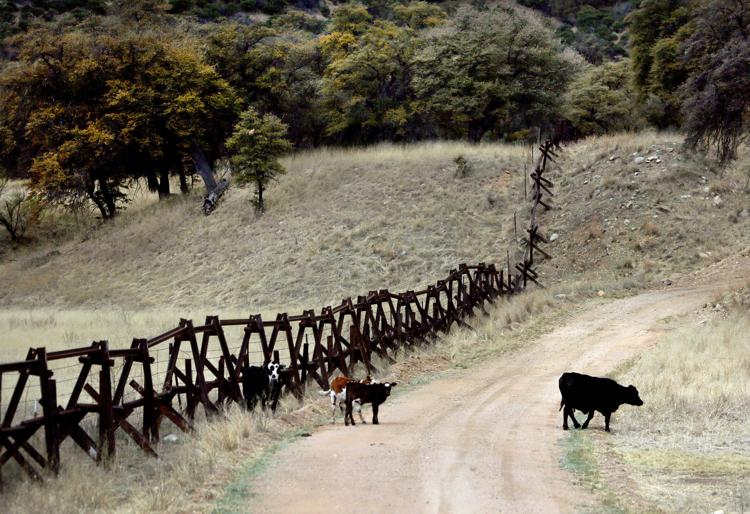 Semantics and symbolism
Symbolism is important — for both parties.
Democratic U.S. House Speaker Nancy Pelosi has called the wall "immoral," while being willing to compromise on some sort of physical barriers to secure the border.
After Trump's push for the wall, border agencies switched from calling it a fence to a wall. During an Arizona Daily Star reporter's recent ride-along with the Border Patrol, an agent caught himself saying fence and quickly corrected his statement to say "wall."
Trump had conceded it could be a fence before switching back to wall and now steel barriers. "Lets just call them WALLS from now on and stop playing political games! A WALL is a WALL!" he tweeted on Jan. 31.
DHS and some Republicans have tried to push the point that Trump is not talking about a real wall that covers the nearly 2,000 miles of border, as he initially claimed. They've put out fact sheets and news releases outlining the specific miles and areas where new and replacement fencing would go.
But based on the president's comments, it's unclear what his ultimate vision is. For instance, last month, during a roundtable discussion with state, local and community leaders on border security, Trump said previous presidents should have erected the wall.
"Not just sections — small sections," he said. "The problem with doing a section of wall is they come around it. So the wall works for the area that it is, but when you have the big openings, they just come around it. And we can't allow that to happen."
And during Tuesday's State of the Union speech, he said, "In the past, most of the people in this room voted for a wall, but the proper wall never got built. I'll get it built."
Meanwhile, semantics — whether it's called a fence or a wall — might be the difference between a second shutdown and some sort of immigration reform.
Get local news delivered to your inbox!
Subscribe to our Daily Headlines newsletter.