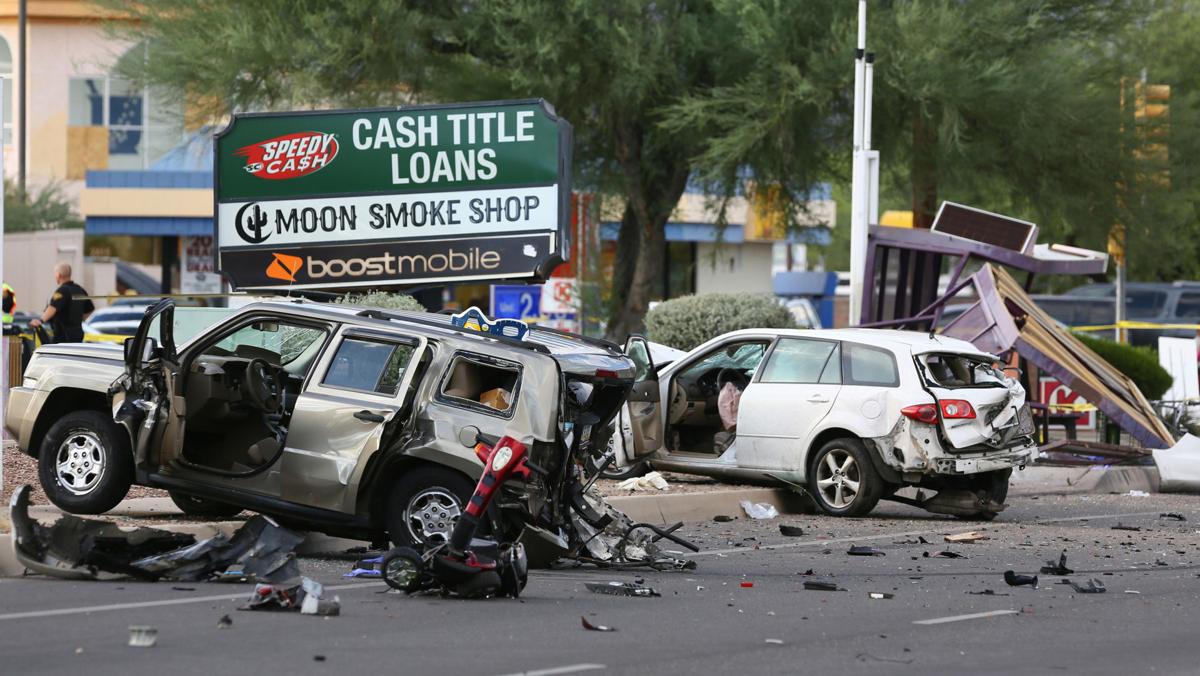 One of the drivers, James Deshler, 75, and a man sitting at the bus stop, Gary Goodboy, 65, died of injuries they received from the collision about 4:30 Saturday afternoon, Sgt. Pete Dugan, a police spokesman, said Sunday.
Five people were taken to a hospital in the wreck on East Grant Road near North Alvernon Way. Most of the people in the crash were initially identified as having life-threatening injuries, officials said.
According to police, a white 2006 Mazda M6 station wagon was speeding south on Alvernon Way. As the Mazda approached Grant, the light turned red and witnesses said the Mazda swerved into the northbound lanes, going around the vehicles stopped at the intersection, running the red light.
The Mazda then went back into the southbound lane but rear-ended a silver 2008 Jeep Patriot driven by Deshler, causing him to hit a third vehicle, then coming to rest on the west sidewalk along Alvernon, police said.
After the Mazda struck the Jeep, it spun out of control, jumped the curb, skidded across the sidewalk and went through a covered bus stop where three people, including Goodboy, were sitting.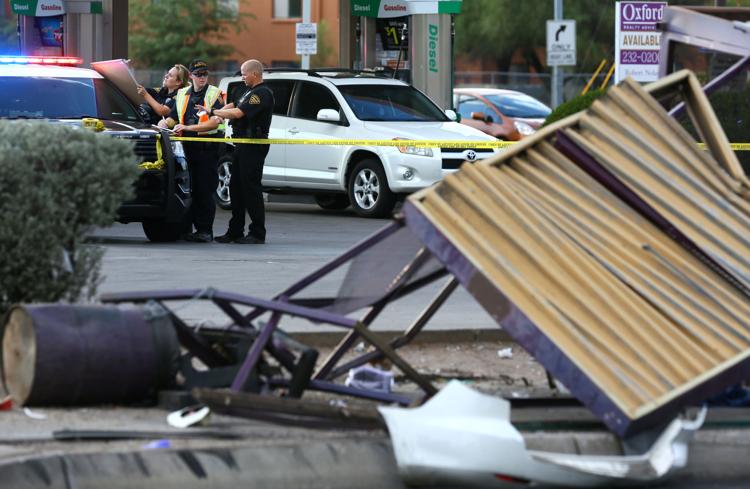 The two other people at the bus stop, a man and a woman, are hospitalized with life-threatening injuries, police said.
The driver of the Mazda was treated for minor injuries; the driver of the third vehicle was not injured.
Speed was a factor in the collision, but no signs of impairment were found, police said. The investigation is ongoing, and there have been no arrests or citations issued, police said.