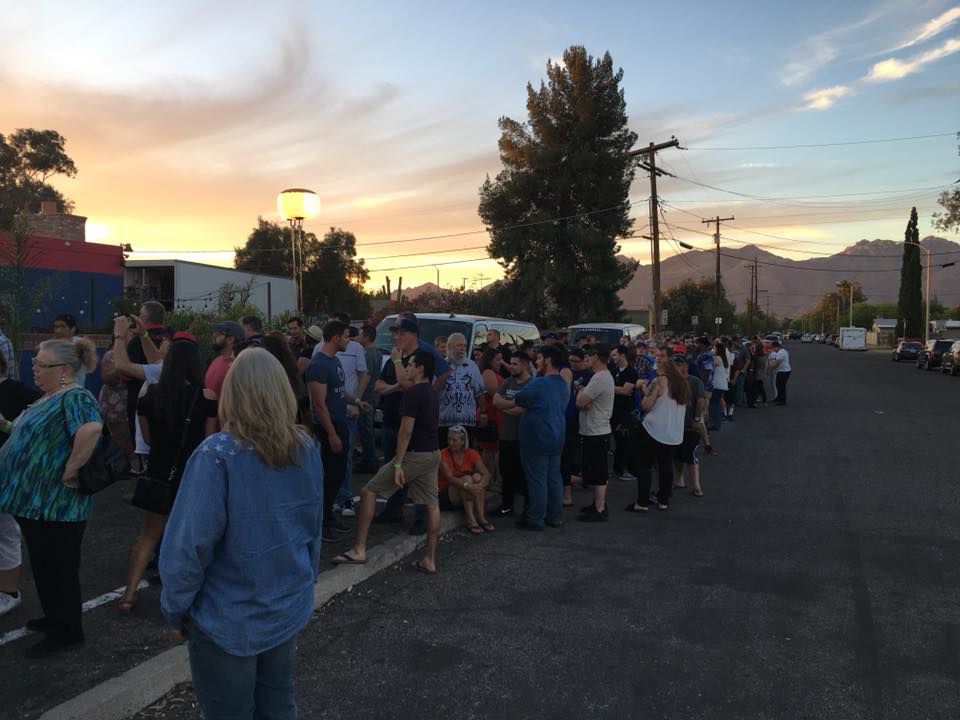 Tucson is getting more national attention this week, and this time, its not because of its food scene. Or at least, not really.  
According to Taffer, the Paramount Network reality TV show he hosts called "Bar Rescue" is currently filming an episode at the Tucson sports bar. 
The show is a "docu-reality series featuring veteran nightlife expert Jon Taffer as he seeks to rescue bars on the brink," according to Paramount's website. 
Last night, the show was reportedly doing a "stress test" where they pack a restaurant full of people and then see where the bar needs the most help.
From photos posted of people in line, it looked like the show had no problem packing the bar for the test. 
The unveiling is Saturday at 7:30 p.m. and open to the public.