After sitting in a courtroom and listening to evidence for four weeks, a Tucson jury was deadlocked almost immediately on whether to convict Border Patrol agent Lonnie Swartz — a reflection of the strong divisions in society when it comes to law enforcement and the border.
Swartz, 43, was indicted in 2015 after firing 16 shots through the border fence at Nogales in response to rock throwers, killing Jose Antonio Elena Rodríguez. The 16-year-old Mexico native was hit eight times in the back and twice in the head.
While the decision to not convict the agent on a second-degree murder charge was quick, the jurors couldn't agree on two lesser charges: voluntary manslaughter and involuntary manslaughter, two jurors said in interviews.
"We felt second-degree was not an appropriate sentence for him," said Heather Schubert.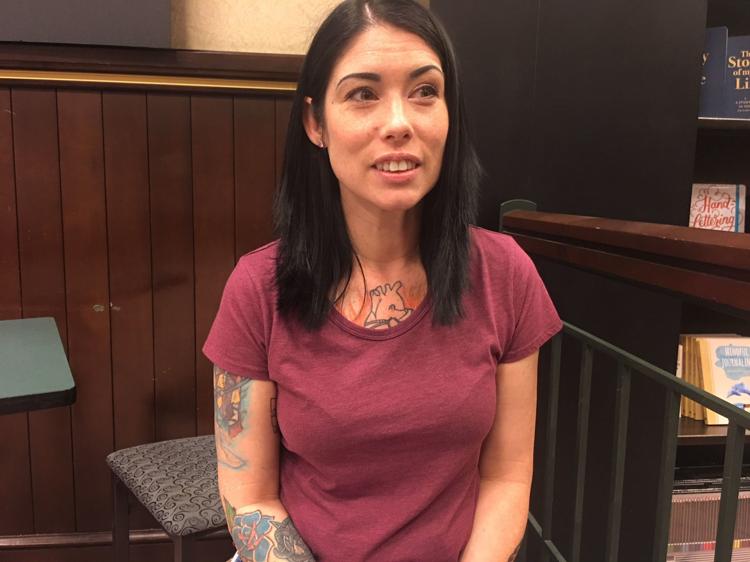 The prosecution did not challenge the defense's position that Elena Rodríguez was one of the rock throwers that night. Swartz "caught him mid-throw, with his arm up in the process to throw another rock. There's your triangle — means, intent and opportunity — and he broke that triangle," Schubert said.
She was referring to the so-called jeopardy triangle agents must consider before using lethal force. For such force to be justified, the perpetrator has to have the means, opportunity and intent to cause grievous bodily injury or death to the agent or third parties.
Swartz stopped the threat and "that's what needed to happen in order to protect the border that night," Schubert said.
Prior to Swartz, at least three other Border Patrol agents in Arizona have been indicted by state or federal governments since the 1990s for deadly use of force. None was convicted.
The indictment said Swartz "with malice aforethought, and while armed with a P2000 semiautomatic pistol," unlawfully killed Elena Rodríguez in 2012. To secure a conviction, prosecutors needed to prove, among other things, that the agent acted deliberately or recklessly with disregard for human life.
For Kevin Briggs, another juror, the prosecution failed to prove beyond reasonable doubt Swartz didn't perceive an initial threat. But he believed the agent was guilty of voluntary manslaughter.
They must have voted at least 15 times, Briggs said, but every time the result was the same: Seven jurors saying "not guilty" and five saying "guilty."
"I thought it was basically a slam dunk," he said. "I don't understand how 12 people can sit there, see all that, listen to all that and not come to that conclusion."
To him, it seemed a few people had their minds made up even before the trial started. "I feel they were reaching for anything they could possibly reach for."
The jurors started to send notes to the judge that they couldn't reach a unanimous decision a day after they began deliberations, Schubert said, but U.S. District Judge Raner Collins told them to keep trying, until he eventually dismissed them last Monday.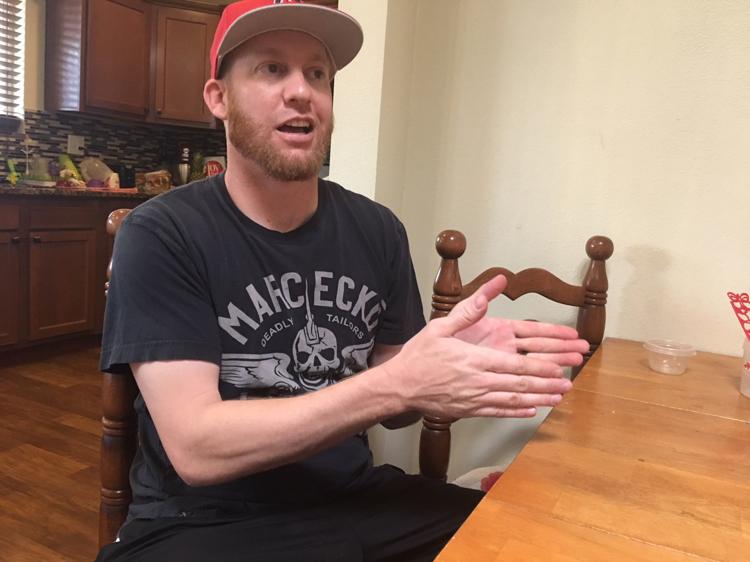 Video evidence didn't sway All jurors
For nearly four days, the jury argued about the number of gunshots, the fatal bullet, Swartz's loss of memory after he opened fire — restating points made by both sides.
For Briggs, it came down to what happened after the first three shots. In the surveillance video, Swartz walks about eight seconds along the fence, fires 10 more shots into Mexico, takes a step back to reload and fires three more times.
Just as Schubert and the group in favor of "not guilty," Briggs pointed to the jeopardy triangle.
For Briggs, the moment Swartz started walking along the fence, the triangle was broken and he should have reassessed whether lethal force was still justified.
"He is trained to reassess the situation," he said. "If he was so scared and worried about taking a human being's life, as he said on the stand, I don't understand why he wouldn't stop at that moment and see."
Swartz could have taken cover, just as his fellow law enforcers testified they had, or sought distance between himself and the fence to see what was going on, Briggs said. Perhaps one of the other officers had a less-than-lethal weapon — which Swartz did not — and could have resolved the situation without using lethal force, he said.
"When police officers point their guns at people, what do they tell them? 'Get on the ground, put your hands out and I won't shoot you. Don't move.' Isn't that what Jose was doing?" Briggs asked.
Even Swartz's firearms instructor at the Border Patrol academy said it was an unjustified shooting, Briggs said.
Allen Foraker, a former Border Patrol supervisor and member of the agency for nearly 30 years until his retirement in 2013, testified that if an agent shot someone in the back who no longer had a potentially lethal weapon (a rock, in this case) in hand, it would be an unjustified shooting.
"He should not have shot," he said in response to Assistant U.S. Attorney Wallace Kleindienst's questions. "It's not a justified shooting."
For Schubert, flaws in the investigation on both sides, the defense's claim that Elena Rodríguez was part of a marijuana smuggling operation that night, and the danger of the border were factors in her decision.
She was willing to convict on the involuntary manslaughter charge, she said, but they never got that far. "I do feel he panicked, he went overboard," she said of Swartz.
But it was also important to know who Elena Rodríguez was, Schubert said, and that he was committing a crime.
The defense argued that missteps in the investigations on both sides, including Border Patrol vehicles driving through the scene, Mexican pathologists failing to photograph the trajectory of the bullets and Mexican federal officials sending the wrong clothing to U.S. investigators, hurt the reliability of the evidence.
If they got this wrong, Schubert said, the jurors wondered: What else did they get wrong?
During his testimony, Swartz told jurors he shot from a second and third location, reloading his pistol in between, because he perceived a second rock thrower. Schubert believed him, she said.
The defense attorneys argued that Elena Rodríguez was killed by one of the first shots Swartz fired, saying the rest of the shots were legally irrelevant.
For Briggs, from the moment there was no opportunity, means and intent for the teen to cause harm, none of that mattered. "We have video of what happened. How many times is there video of what happened?"
Swartz's testimony key to both sides
The fact that Swartz took the stand so early in the defense's case was shocking to both sides, the jurors said.
"We watched him through the whole trial sit there and just show no emotion, not even a smile," Schubert said.
Then, "He gets up on the stand and he starts to talk. At first he seems calm, collected, and then, it seems out of nowhere, he starts to cry and we were like, 'Wow where did that come from?'" she said. "It threw us off a little bit. Is he putting on a show, is he being genuine?"
But Swartz's testimony helped sway the group that considered him not guilty.
"It's showing he is not a monster," Schubert said. "He wasn't trying to necessarily take his (Elena Rodríguez's) life that night. He was trying to help his brothers, to stop a threat, to do his job."
Swartz's memory loss was a little too convenient for Briggs, he said. Swartz testified he didn't remember much of what happened after he fired his weapon into Mexico the first two times, striking Elena Rodríguez.
"I didn't find it believable that he suffers from memory loss right at the time his actions are crossing the line from legal to illegal," Briggs said.
In the end, Schubert and another six jurors felt that even though the prosecution had done a good job, the evidence couldn't support a guilty verdict.
They had to put themselves in Swartz's shoes, they were told over and over. They had to decide based on what the agent saw and heard that night and not on information that became available later.
Swartz testified he heard a fellow agent say he had been hit and bend over towards his leg, and another agent tell a Nogales police officer that his dog had also been hit with a rock. The other agent testified he wasn't hurt and didn't remember saying out loud that he had been hit. The police officer didn't believe his dog had been hit and testified that neither he nor the dog needed defending that night.
But Schubert said they believed that's what Swartz perceived, and it showed to them the rock throwers had the means, opportunity and intent to harm or kill.
A key witness who had placed Elena Rodríguez on the U.S. side before the shooting and contradicted herself on the stand initially hurt the defense, Schubert said. But defense attorney Sean Chapman told jurors during his closing argument that this woman was afraid, that the cartels were threatening her and because of where she lived, close to the border, she had to stay quiet. That resonated with jurors, Schubert said.
"I 100 percent, whole-heartedly agree that we cannot run, we cannot back down because it's going to show the drug smugglers that if they start throwing rocks we are going to run, we are going to hide," she said.
"I wholeheartedly believe he did the right thing by standing his ground because it is a dangerous area out there," Schubert said. "I don't want drugs and crime and stuff like that being brought over into the U.S. We already have enough of our own problems."
The jurors visited the site of the shooting. While seeing the terrain and the height made a difference — Swartz was behind a 22-foot fence that stands on a 14-foot cliff on the Mexican side — for Schubert it also showed how Swartz's view could have been obstructed and how he could have perceived movement that night.
At one point, she said, the jurors held and passed among each other the seven rocks recovered at the scene.
They grabbed the biggest one, weighing about three pounds, and asked themselves, could you throw this more than 70 feet across and 36 feet high? The answer was no.
Yet, she said, that didn't come up again when they were making their decision.
Both agent and rock-thrower put on trial?
The group voting "not guilty" felt the prosecution's case had too many holes that the jury had to piece together in order to make sense of what had happened. "Whether he is guilty or not, the evidence didn't support it," Schubert said.
Initially, as Border Patrol agents testified about being afraid and either taking cover or increasing the distance between themselves and the fence, Briggs said he was leaning towards not guilty.
"But as the case progressed, as I saw the evidence and then you saw how many times he shot him, from three different locations, that he unloaded a clip and put another one in and came back to the fence, I just could not see it."
The issues with the evidence or the investigation not only didn't matter to the core of the case, he said, but he felt that the defense's expert witnesses were running in circles.
"It was weird. They would come in and trash the evidence, then have their guys say 'but this is the way it happened,'" Briggs said. He felt the defense was just trying to confuse the jury.
To him, some of the jurors were essentially putting Elena Rodríguez on trial.
"The point is he is lying on the ground suffering, he'd been shot and the threat had been stopped," he said.
"I don't think the Border Patrol has a right to kill anybody, I don't think police have the right to kill anybody."
The agent had been trained to stop the threat and that's it, he said, "not to continue to shoot at or into people."
Both jurors had a message for Elena Rodríguez's family:
"It was not personal," Schubert said, adding that it was also neither racial nor political.
"We really tried to take Jose's name and face and everything away from it and look at it as a blue blob on the screen."
She said as a mother, "My heart absolutely goes out to losing your child. I would hate to be in that situation and I do hope that she finds peace."
And she's sorry the teen's mother didn't get the resolution she was hoping for, she said, "I truly am."
The family said they are saddened by the decision.
"I always said that if we didn't win, it wouldn't be due to a lack of evidence but to racism," said Taide Elena, the teen's grandmother and a Nogales, Arizona, resident.
"The crime was very clear," she said. The family insists Elena Rodríguez was walking home that night, but even if he was throwing rocks, Elena said, "He (Swartz) didn't have to kill him the way he did."
They remain hopeful as the government decides whether to retry Swartz on the two lesser charges, she said. "We will keep fighting."
Briggs encourages the prosecution to retry the case and wants the family to know that his group tried.
"We fought and fought and fought for Jose and for justice," he said.
"That's not the way to secure the border. I'm all for securing the border, but not by killing people who are lying on the ground helpless."
"I'm all for securing the border but not by killing people who are lying on the ground helpless." Juror Kevin Briggs