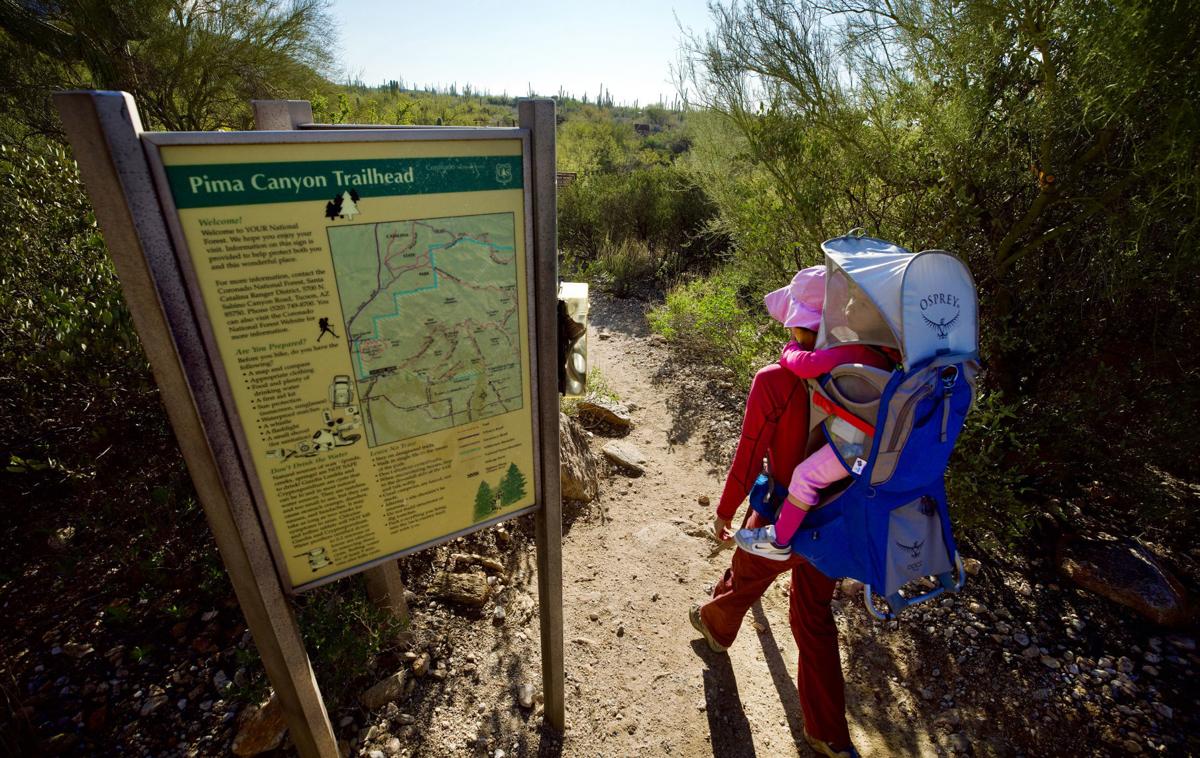 The decision to shoot and kill three mountain lions after they fed on human remains in Pima Canyon may have prevented hikers and residents nearby from being attacked, the Arizona Game and Fish Department says.
The animals were determined to be "a clear and present danger to the public," said Mark Hart, a department spokesman.
"The lions were eating human remains, the lions were no more than 50 yards from a popular hiking trail, less than 200 yards from homes, they showed no fear of responding officers on two separate occasions and they persisted in the same area for 48 to 72 hours," Hart said. "All of those are unacceptable behaviors that make them a public safety risk."
Pima County sheriff's deputies and Arizona Game and Fish officials reported the human remains were found early Tuesday afternoon at the Pima Canyon hiking trail near North First Avenue and East Magee Road. Authorities have not identified the person or determined how he or she died.
The mountain lions are not suspected of attacking the person, said Gregory Hess, chief medical examiner with the Pima County Office of the Medical Examiner.
"It does not appear, based on preliminary examination and investigation, that the lions are responsible for the death, only that they were attracted to and fed on the remains postmortem," Hess said Friday.
Officers first encountered the mountain lions, a female and two young adults — between 1 to 2 years old — while attempting to secure the scene and the animals did not move away as they approached. The animals again were unafraid when Game and Fish officers attempted to trap one of the lions.
"Lions would typically show fear of humans and at least vacate the area until the humans cleared. They did not do so," Hart said. "Subsequent aerial observations by the sheriff's office had them on the ground for an extended period of time."
Hart added that the young adults were past nursing age but likely not at the age of being able to hunt well.
"That is particularly significant given that they were now learning to consume a human being, that's a risk factor for the future most definitely."
He said the lions are not routinely scavengers, adding "there's ample prey base in the Catalina Mountains — live prey — so for lions to resort to scavenging, it just doesn't square with facts on the ground."
One of the young adults — weighing about 100 pounds — was shot after being trapped and the two other lions were shot at the site about 50 yards away from the trail, Hart said. They are being preserved as potential evidence in the death investigation.
"The location is such that you could be hiking the trail, but you could not look down on where this occurred. So, the lions were present in an area that was concealed from public view, 50 yards distance," said Hart. "The lions could've been down in that area and people were walking right by it."
Attempting to relocate the lions was not a "viable option," the Game and Fish officials determined, as they would be a possible threat to humans wherever placed, Hart said. They wouldn't have been placed 100 miles away from a human populated area, a distance lions have been documented covering, he said.
"There are so many mountain lions in Arizona that all suitable habitat is occupied by other lions. This is a territorial species and males, in particular, will fight to the death over a piece of turf," Hart said.
"Even if you were to move a badly behaving mountain lion to a wilderness area, it would easily be able to get near humans again given how wide ranging they are. So, all you've done is move the problem around and run the risk of more bad behavior around people down the road."
The Pima Canyon Trail reopened to the public Wednesday.
Contact Star reporter Shaq Davis at 573-4218 or sdavis@tucson.com
On Twitter: @ShaqDavis1.