After four years of construction, the new $446 million tower at Banner-University Medical Center Tucson will open to patients April 22, with expanded facilities, a focus on improving patient care and comfort, and advanced technology for medical personnel.
The 670,000-square-foot tower will have 228 private patient rooms, 20 new, larger operating rooms, and expand the number of overall hospital beds from 479 to 649. It will have a devoted floor for labor and delivery and enhanced telemedicine capabilities throughout. Also, the number of intensive-care adult beds, always in high demand, will increase by 96.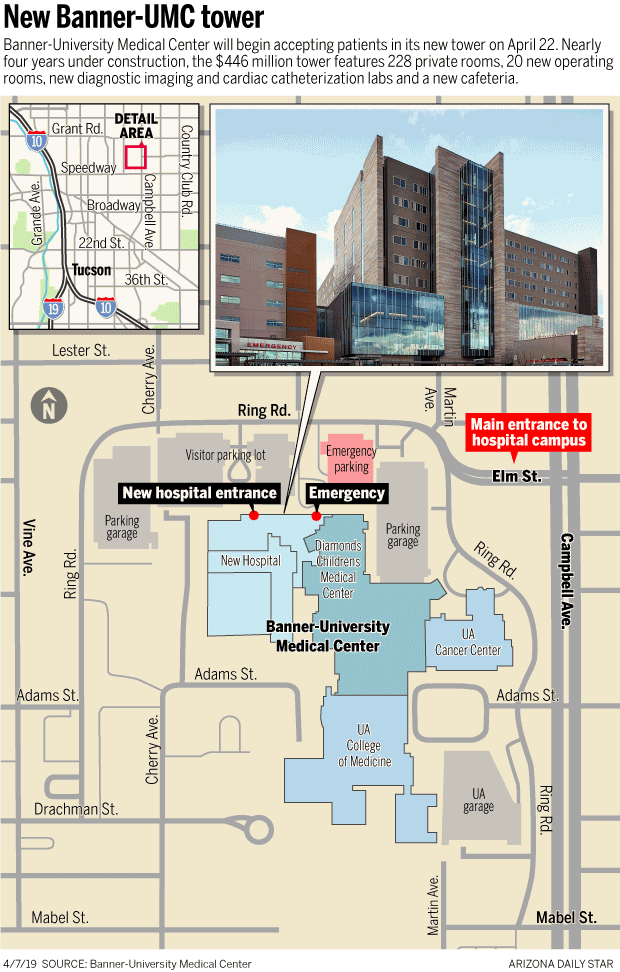 Along with new patient rooms, there is also a new cafeteria, a chapel, a cafe, a pharmacy and several outdoor areas and rooms designed for family members to take a quiet moment, said Joaquin Amaro, Banner-UMC operations consultant.
"It's an opportunity for folks in the hospital visiting to get away from the units themselves if they need to gather their thoughts or take a break," Amaro said.
The new construction is replacing older sections of the original hospital, which opened in 1971. The medical center is owned by Phoenix-based Banner Health, a nonprofit health-care system that acquired the hospital in 2015.
Patient comfort
The tower's fifth floor will be for women and infant services and include 12 labor and delivery suites and 24 maternity rooms. Sarah Frost, CEO of Banner-UMC, said the rooms were designed with mother, child and family in mind.
"Another thing that was really important during the design aspect was making a labor and delivery room that was large enough to accommodate patients' families," Frost said. "A lot of times they want more than just one person in the room."
There's an emphasis on natural light in the new tower, Amaro said, and green space is being added around the tower to add to the healing environment. The hospital entrance will move to the base of the new tower, off of Elm Street, and no longer face North Campbell Avenue, Frost said. Ample parking is available near the new entrance, hospital officials said.
The hospital will have a new address come April 22: 1625 N. Campbell Ave.
In the same wing as the maternity rooms will be two procedure rooms where cesarean sections can be performed, and ICU rooms will also be in the same wing as the burn unit, Amaro said.
"One of the things we've been able to do now that we're opening up this new tower is rearrange and reorganize the way our units are laid out," Amaro said. "One of the priorities was to make sure we paired services as much as possible."
The 22 new operating rooms are all about 700 to 1,000 square feet in size, Amaro said.
John Scherpf, chief operating officer for Banner-UMC, said the operating rooms are larger, but also more efficient and flexible as well.
"Once you put all the equipment in, (older operating rooms) get very tight and cramped, so these are all much bigger … and in addition to the extra space, they're called universal ORs because you can do just about any procedure in any room," Scherpf said.
"In our current hospital, we can only do certain procedures in certain rooms, so this will give us a lot of flexibility."
New technology features
The technology in the new operating rooms is also cutting-edge, Amaro said. "We do have new technology coming in here that will allow for a more fully integrated experience for not just our staff, our patients, but will impact care," he said.
The operating rooms will have four monitors that can be used to display various patient records and are capable of sending video and audio to others over a secure computer server.
The intensive-care rooms are also outfitted with telehealth capabilities, which allow for remote electronic communications with other doctors or hospitals.
"Often we have to reach out to colleagues across the country, so we can do that in the room," Amaro said.
There are also patient tracking boards located in common rooms, Amaro said. When patients check in, they will be assigned a unique code that family members can use to check on the status of the patient in surgery.
More than $50 million was invested in new technology, Frost said, and while it helps patients, it also helps future health-care providers.
"Providing this level of training environment, with the best technology, really only better prepares (residents) to be the best clinicians and providers when they're done," Frost said about the teaching hospital. "And hopefully they stay here, in our community."
A teaching hospital
Banner-UMC has more than 500 medical residents from the UA College of Medicine according to Dr. Kevin Moynahan, deputy dean for education at the college. Moynahan said the new facility will bring a number of benefits to the learners as well as the patients, especially with the new technology.
"The telehealth capabilities in the ICU rooms will be a real benefit to all of our learners," Moynahan said. "I think telehealth will become more a part of medicine, and exposing our students and residents to that technology now, in the new hospital, will really benefit them."
Dr. Irving L. Kron, a cardiothoracic surgeon and interim dean of the UA College of Medicine, said, "Our medical students and physician residents will learn the art and science of medicine in this first-class clinical facility designed around patients' needs. It's the teaching hospital of the future."
Moynahan said the private rooms are not just more relaxing for patients — they also help ensure information privacy and can mean better interactions between patients and medical personnel. He also pointed to the benefits of a design that allows for more natural light.
"Walking around that building, you can't help but feel pride, and it just looks so beautiful and fantastic," Moynahan said.
"We all know that your environment plays a role in your health, both for patients and learners and physicians for that matter. The amount of light you have and how you feel, it really does affect how we go about our daily lives."
The new tower was built with an eye to the future, Amaro said, as the L-shaped tower is designed to have another tower built next to it if more space is needed. The tower could also be expanded from nine to 11 floors, and a nearby parking lot could become a garage.
Scherpf said another goal of the tower is to fit in with the community.
"We really tried to make this Tucson-centric, so when our community comes in they feel connected," Scherpf said.
Amaro said that's been done in several different ways.
To start, about half the art decorations in the new tower are from Tucson artists, Amaro said, with other Arizona artists also well-represented in the decor. Quotes displayed on the walls of new building were submitted by staff members, he said.
Frost said that connection and engagement, paired with the new technology, represents Banner's vision.
"I think this is the future of health care," Frost said. "It is engaging our employees, our people, it's pride in our community, it's innovation."
Photos: A look inside the new patient tower at Banner- UMC Tucson
Banner Ð University Medical Center Tucson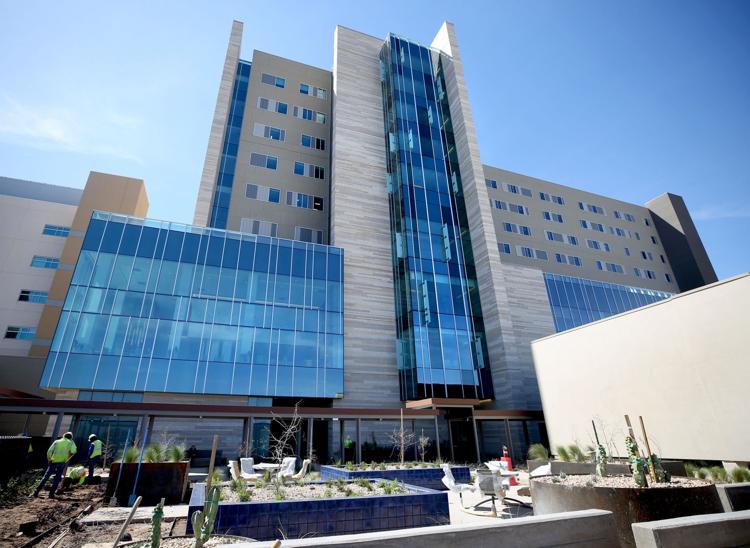 Banner Ð University Medical Center Tucson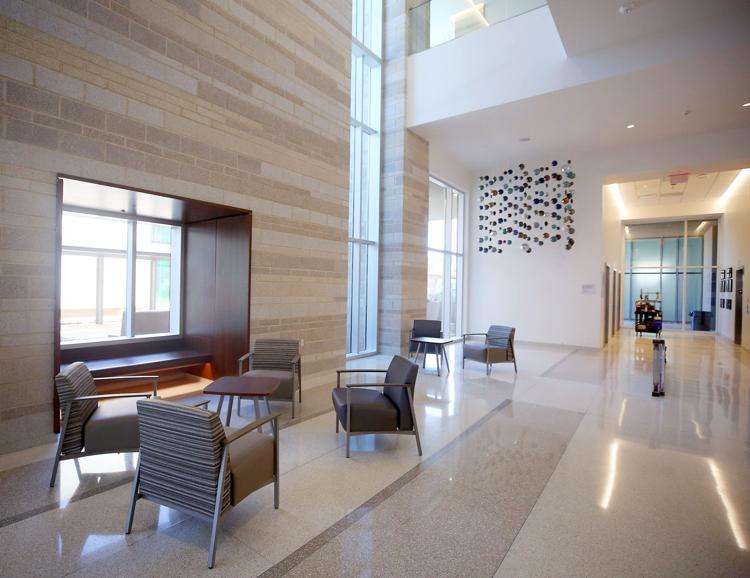 Banner Ð University Medical Center Tucson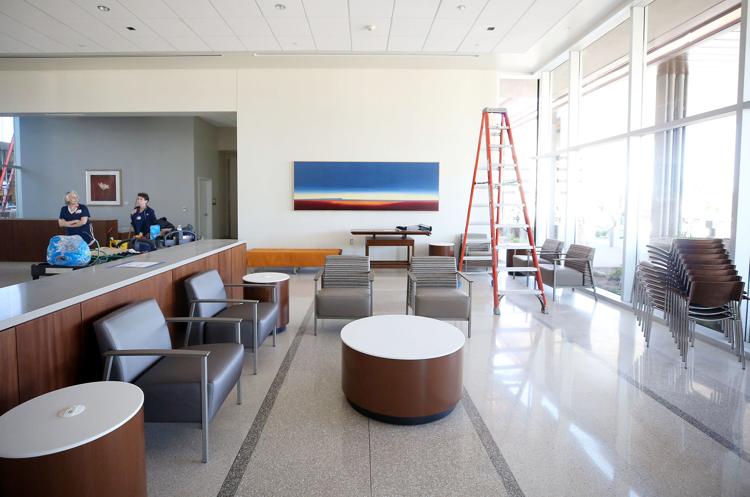 Banner Ð University Medical Center Tucson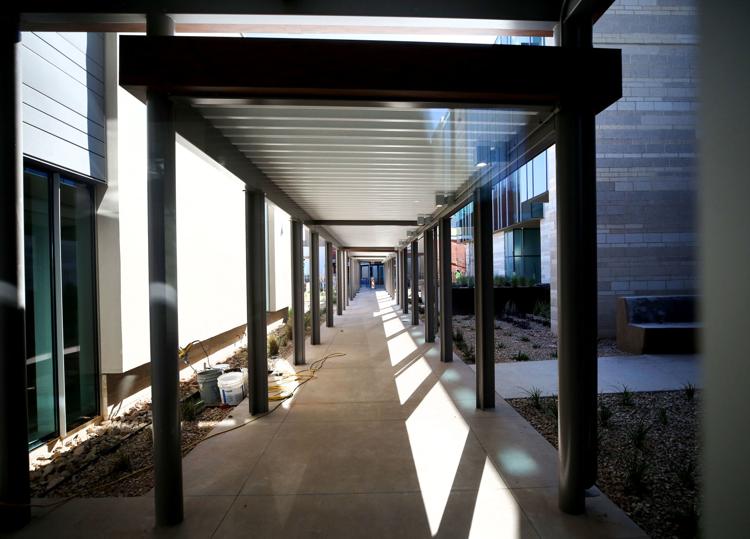 Banner Ð University Medical Center Tucson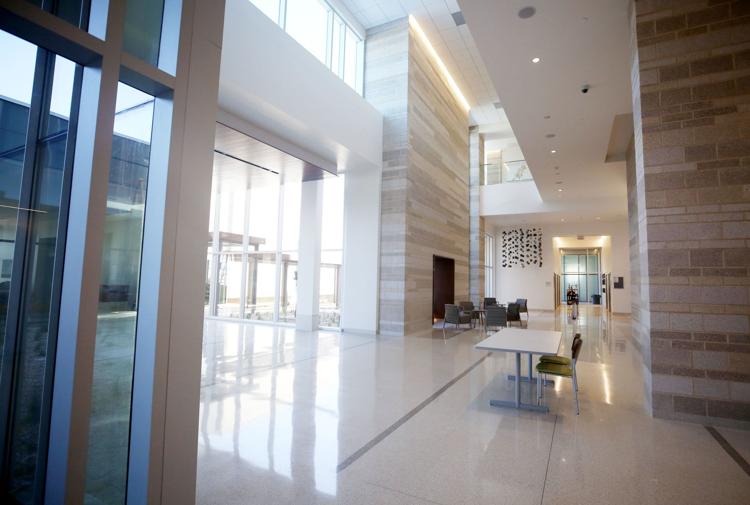 Banner Ð University Medical Center Tucson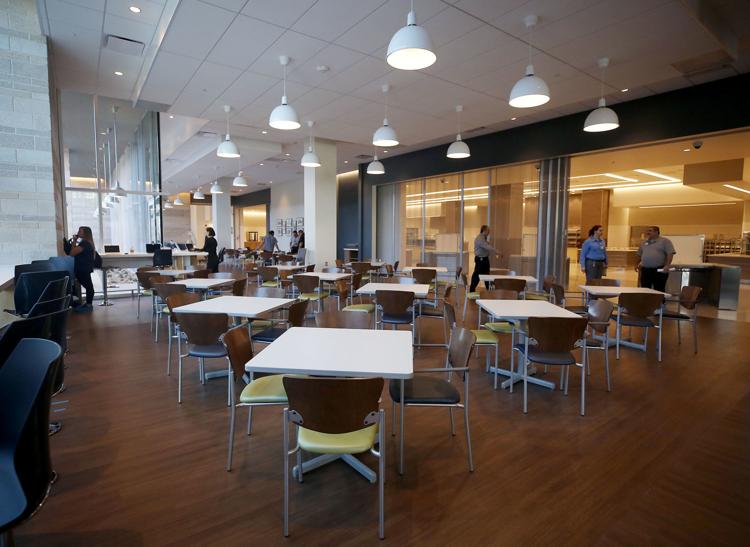 Banner Ð University Medical Center Tucson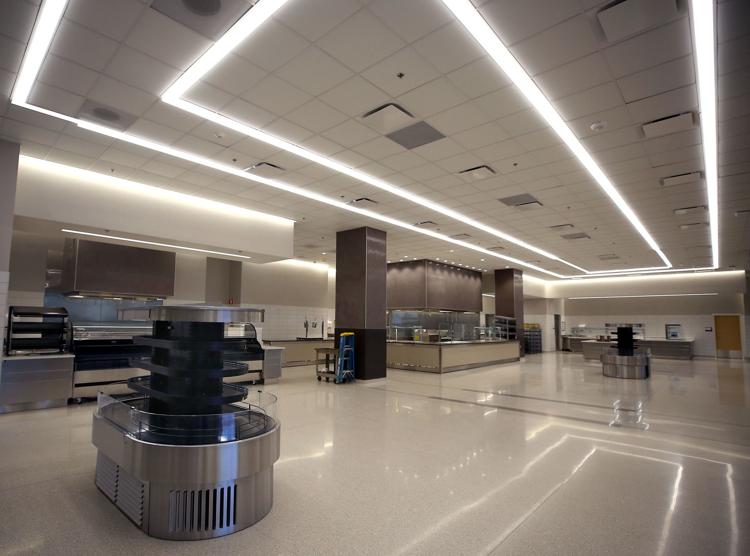 Banner Ð University Medical Center Tucson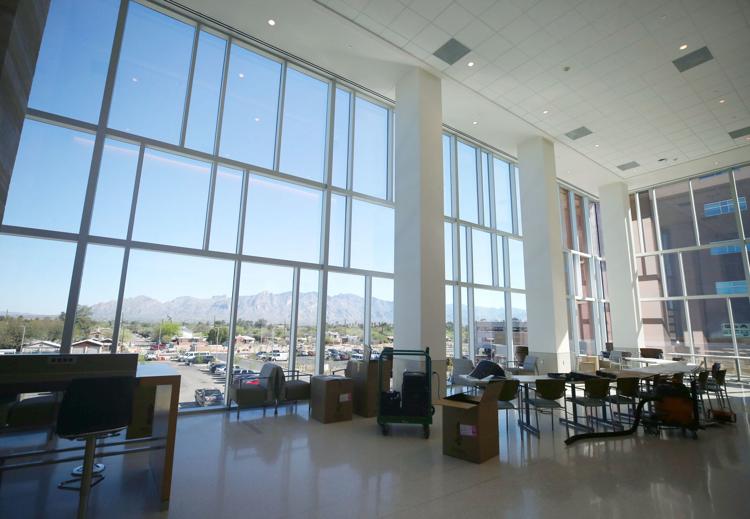 Banner Ð University Medical Center Tucson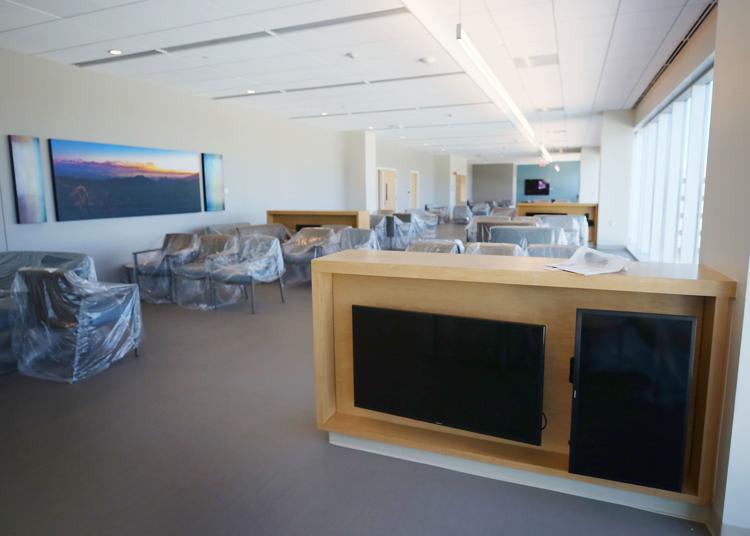 Banner Ð University Medical Center Tucson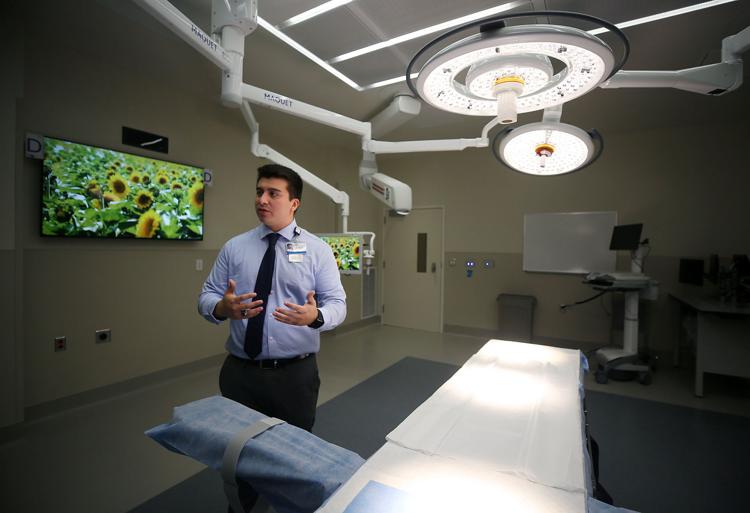 Banner Ð University Medical Center Tucson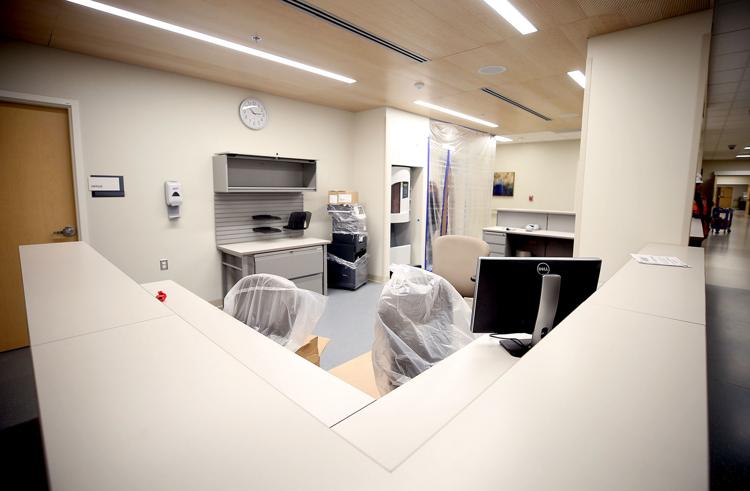 Banner Ð University Medical Center Tucson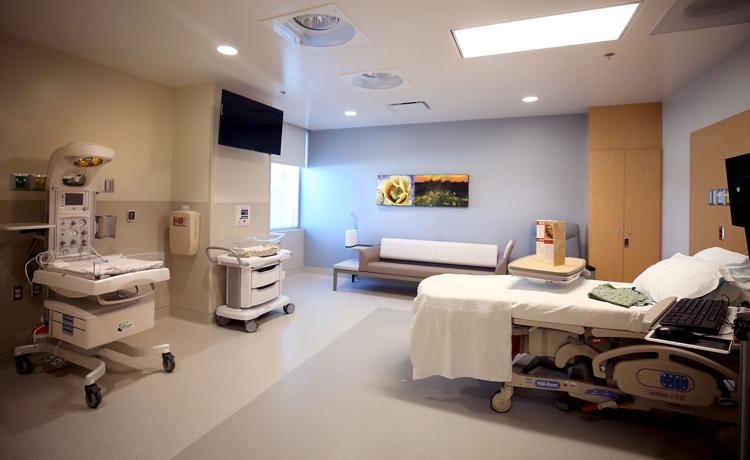 Banner Ð University Medical Center Tucson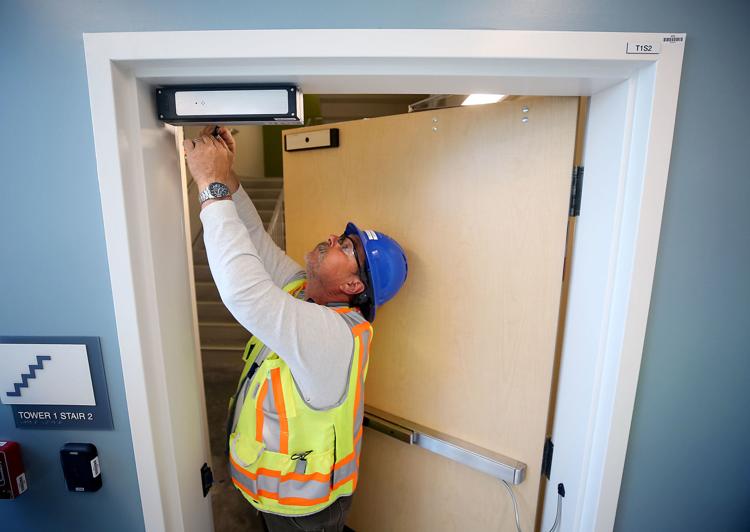 Banner Ð University Medical Center Tucson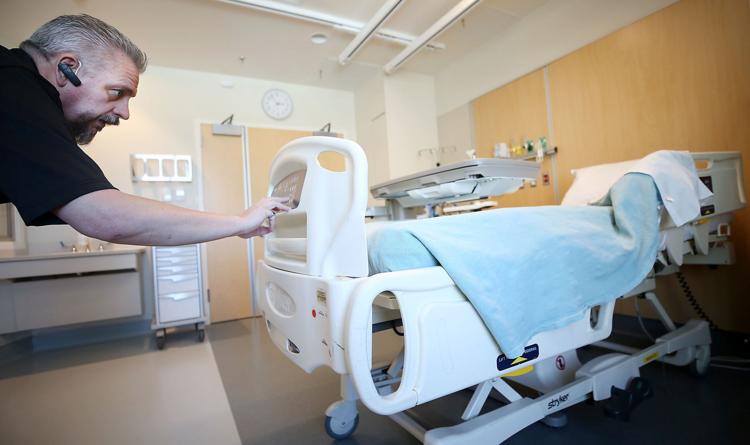 Banner Ð University Medical Center Tucson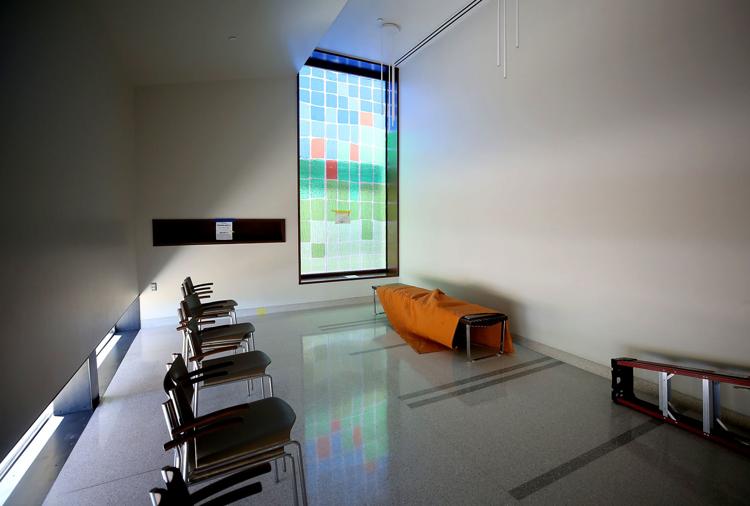 Banner Ð University Medical Center Tucson