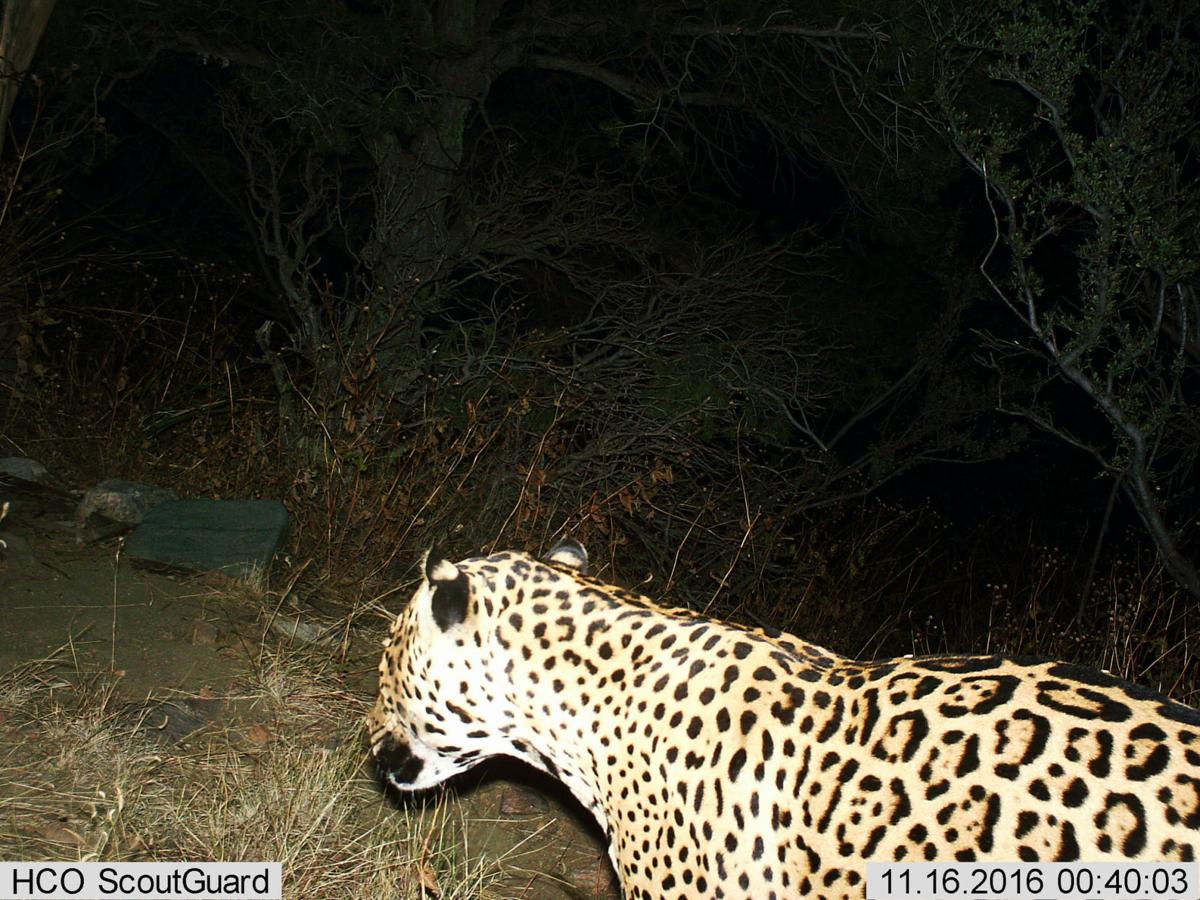 A new jaguar has been documented to exist in Southern Arizona — the second in the past four months and the third since 2011.
It's the seventh jaguar documented to have been in the Southwest since 1996, after only one was known to occur in this region in the previous 20 years.
The jaguar was photographed on Nov. 16 in the Dos Cabezas Mountains in Cochise County, about 60 miles north of the U.S.-Mexican border, Arizona Game and Fish officials said in a news release Thursday morning. The jaguar's sex couldn't be determined by the photo, taken on a U.S. Bureau of Land Management-owned trail camera, Game and Fish said.
The photo was only recently retrieved and is the only jaguar photo the BLM camera has taken since the agency installed it last August, Game and Fish said.
By analyzing this photo and comparing its spot patterns with other jaguars photographed in the state, five Arizona Game and Fish scientists have independently concluded this animal hasn't been previously identified, the state agency said.
In the news release, Game and Fish also said the male jaguar photographed in the Huachuca Mountains in late 2016 was photographed there again in January of this year. A second male jaguar was photographed in the Whetstone Mountains in 2011 and repeatedly photographed in the Santa Rita Mountains from fall 2012 through fall 2015.
From 1996 through 2009 when jaguar Macho B was euthanized, two male jaguars were documented in Southern Arizona, one in southwest New Mexico and a fourth at the Arizona-New Mexico border.
A U.S. Fish and Wildlife Service biologist, Steve Spangle, said that an increase in the use of trail cameras since 2012 has triggered an increase in jaguar documentations and a better understanding of jaguar presence and habitat preferences.