A fire early Tuesday morning at a construction site along Broadway south of the University of Arizona campus kept Tucson Fire crews busy for hours, officials say.
Smoke was reported in the area of Broadway and Euclid Avenue about 2 a.m. and a fire at a construction site there quickly grew, Tucson fire officials said Tuesday.
The blaze was quickly upgraded to two alarms. Crews were still working on it later this morning.
The fire was so hot that parts of two construction cranes at the site melted, officials said.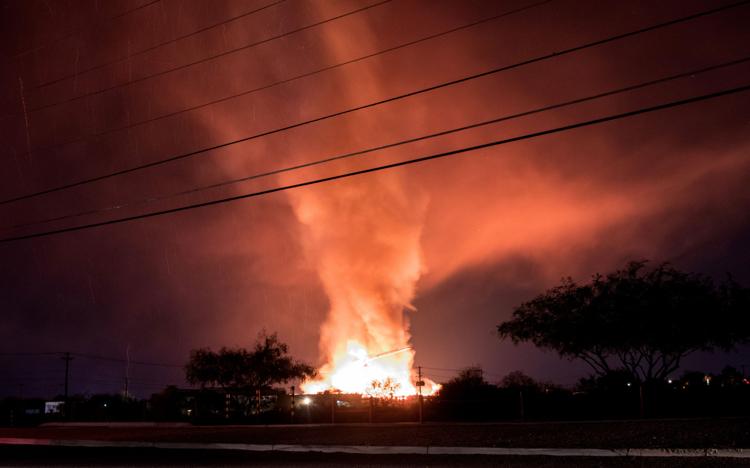 Heat from the fire caused several trees to catch fire and melted windows in an apartment complex across the street from the site. Several cars parked in the lot were also damaged by heat, according to officials.
Tucson police and fire evacuated 30 people from the apartment complex and surrounding homes, but it's unclear how many will be displaced. The Red Cross was called to the scene to assist any victims and no injuries were reported, officials said.
The fire is estimated to have caused more than $1 million in damages, authorities said. 
Photos: Huge fire destroys Tucson student housing project
The Mark student housing complex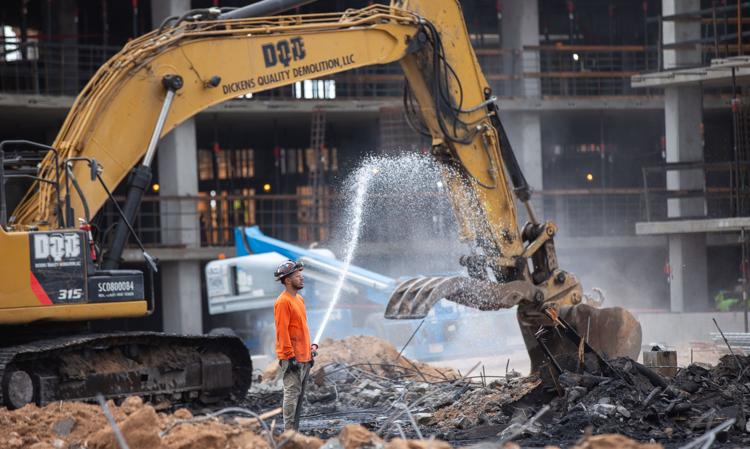 The Mark student housing complex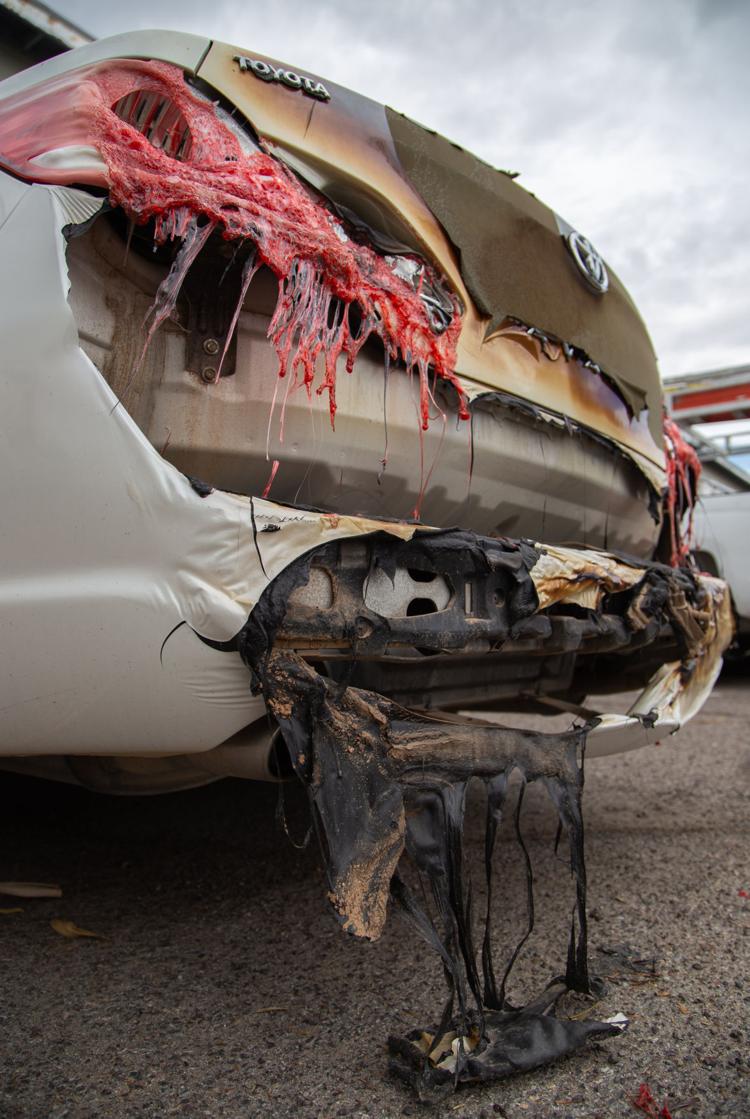 The Mark student housing complex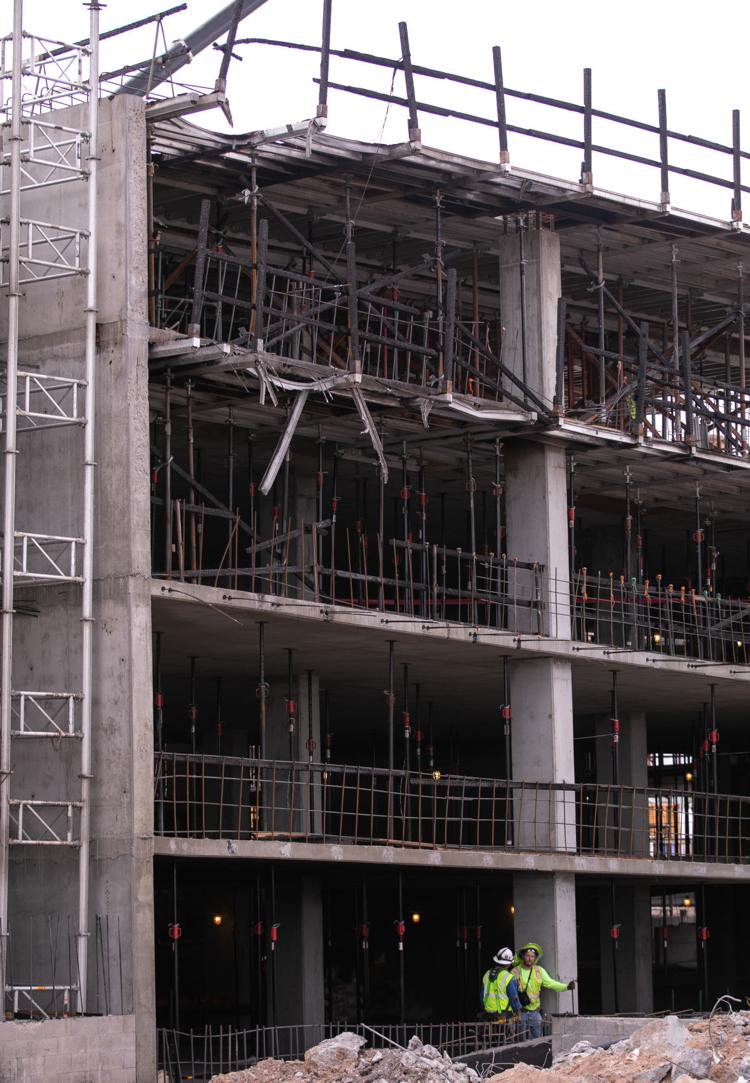 The Mark student housing complex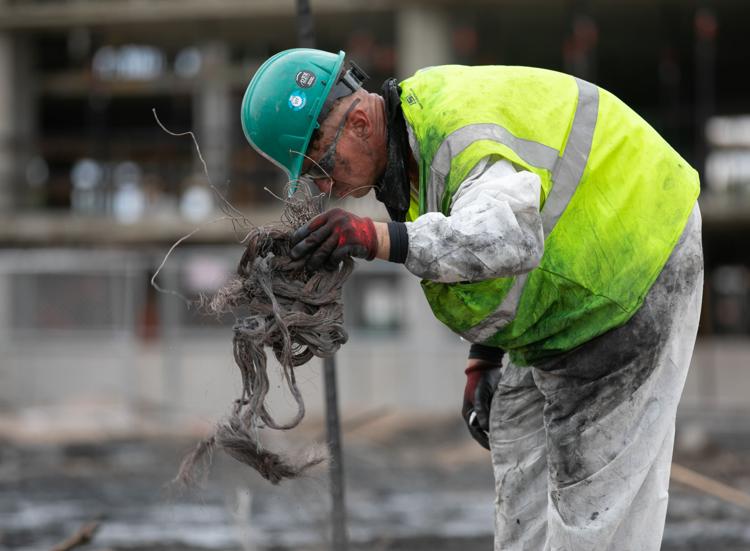 The Mark student housing complex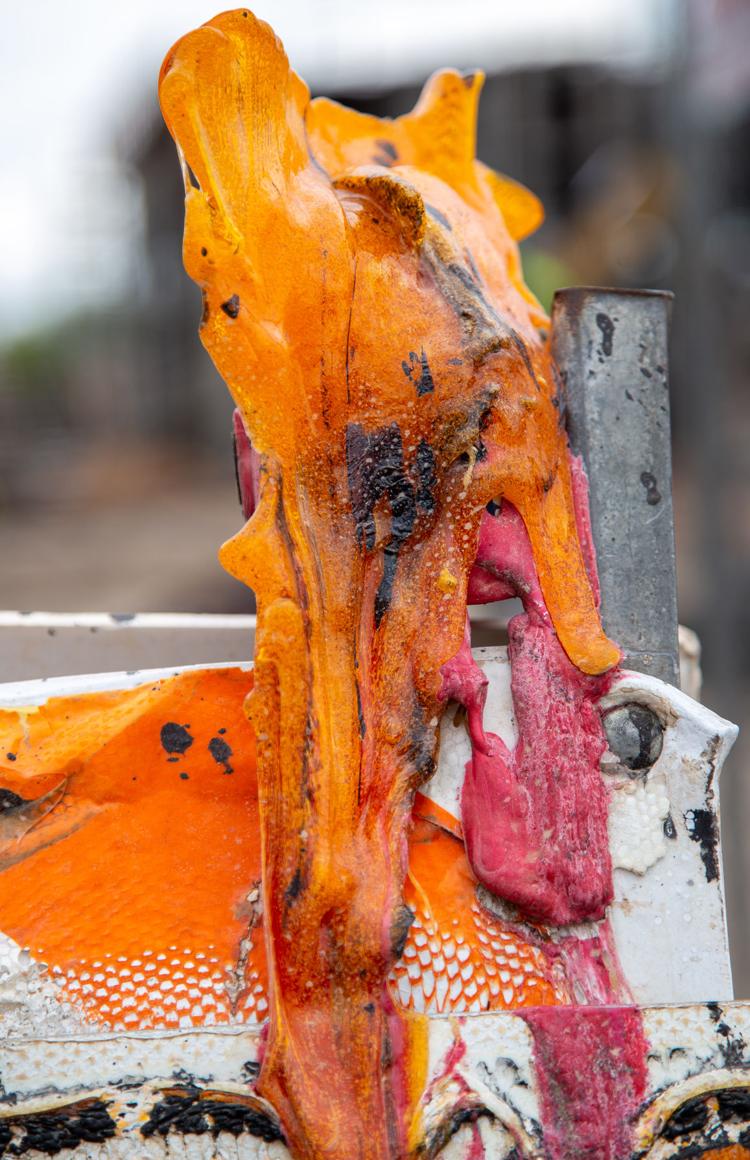 The Mark student housing complex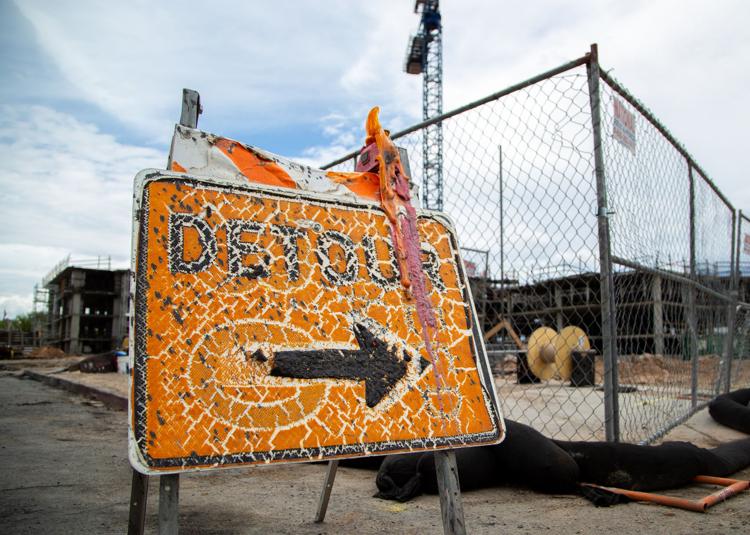 Two-alarm fire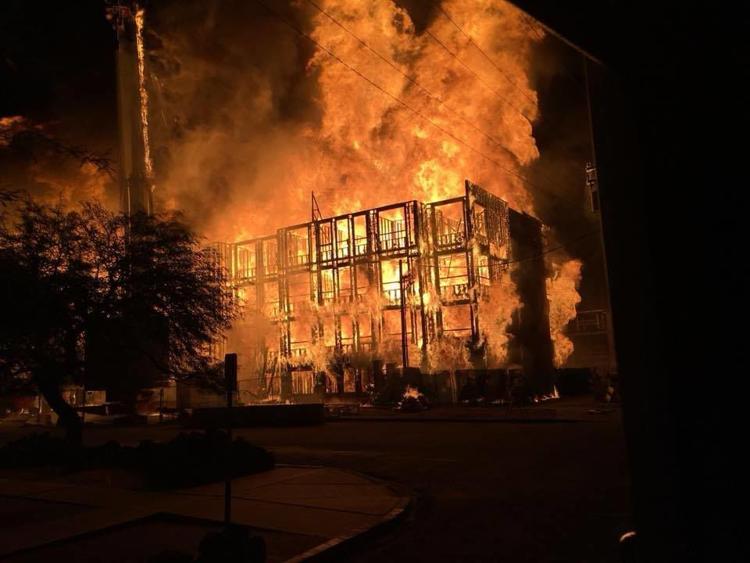 Tyndall fire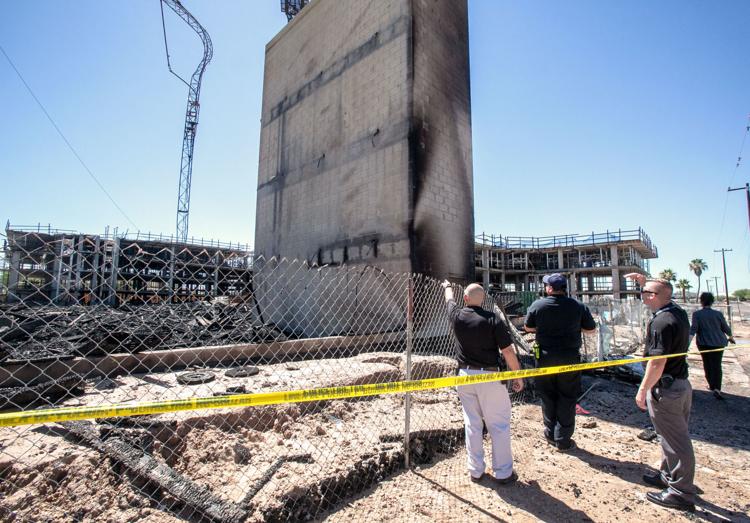 Two-alarm fire at The Mark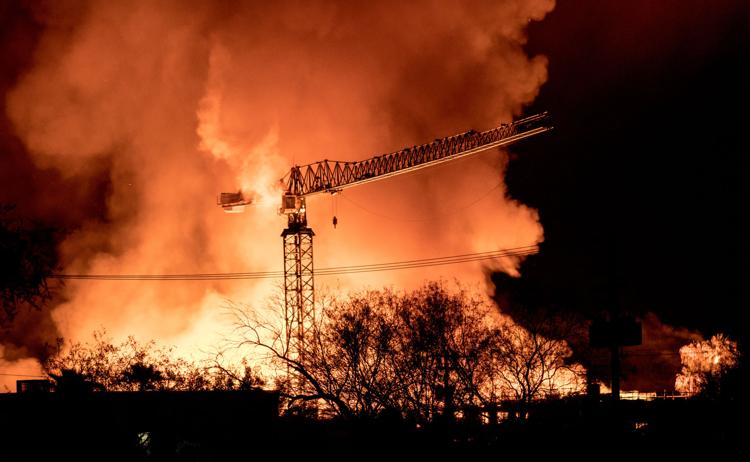 Two-alarm fire at The Mark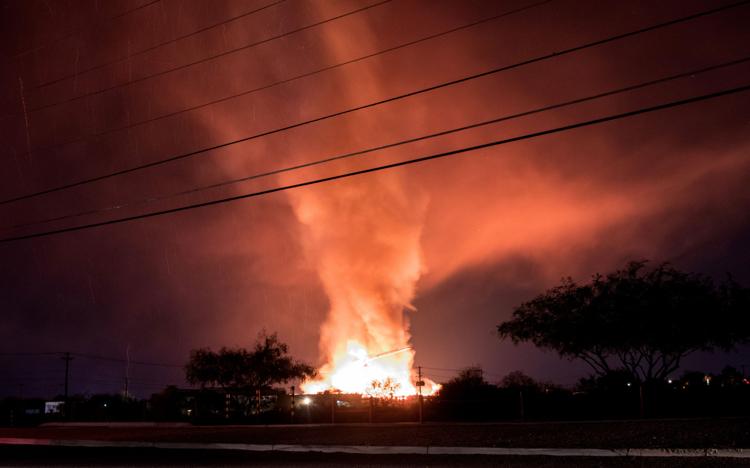 Tyndall fire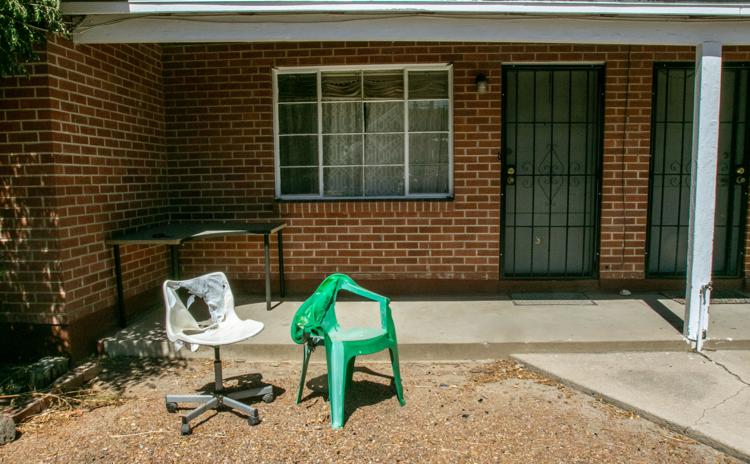 Tyndall fire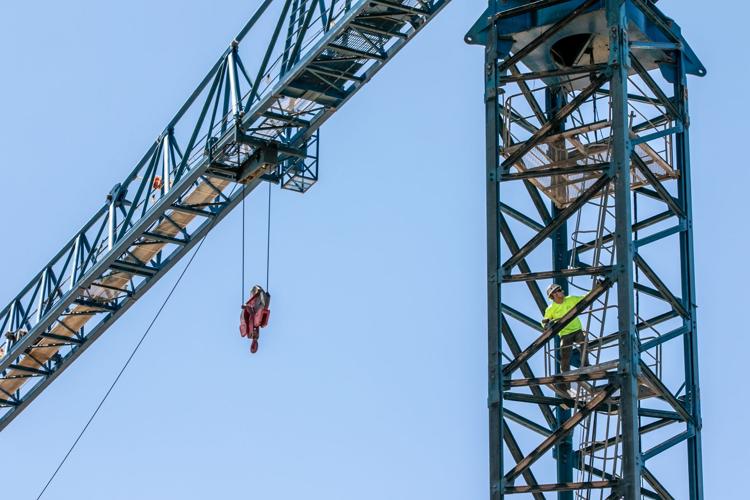 The Mark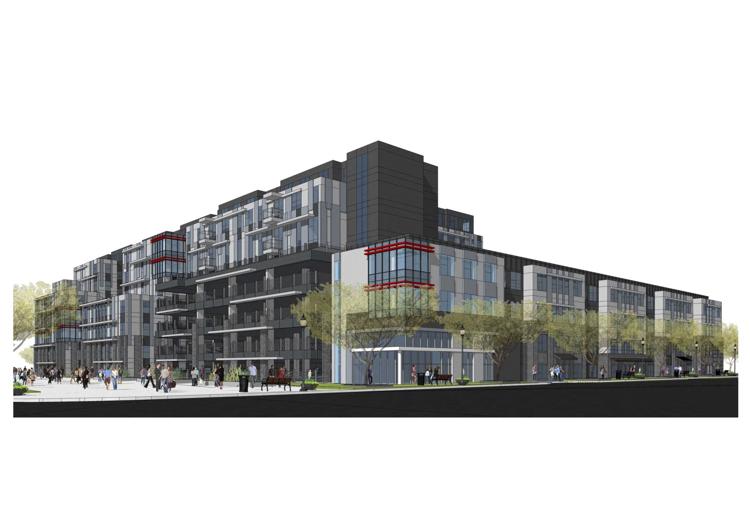 Tucson construction fire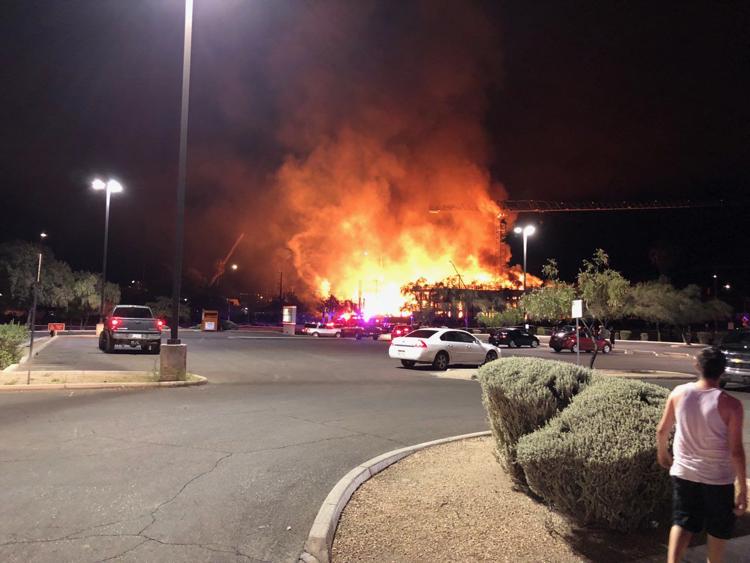 Two-alarm fire at The Mark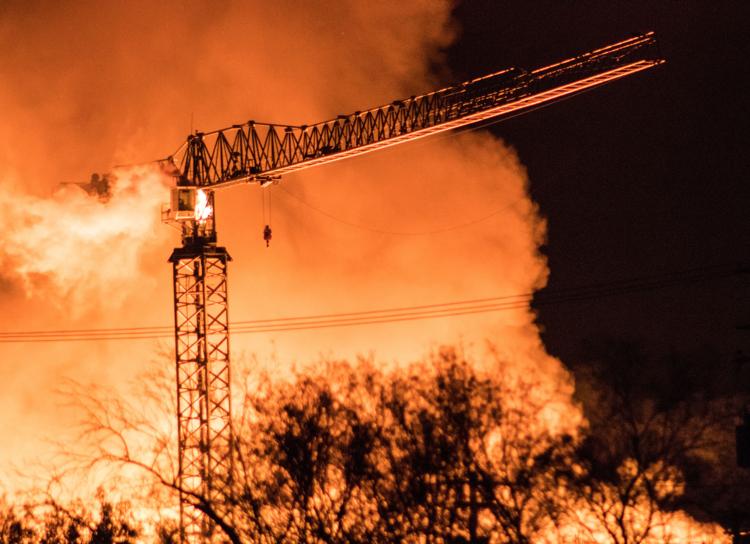 Two-alarm fire at The Mark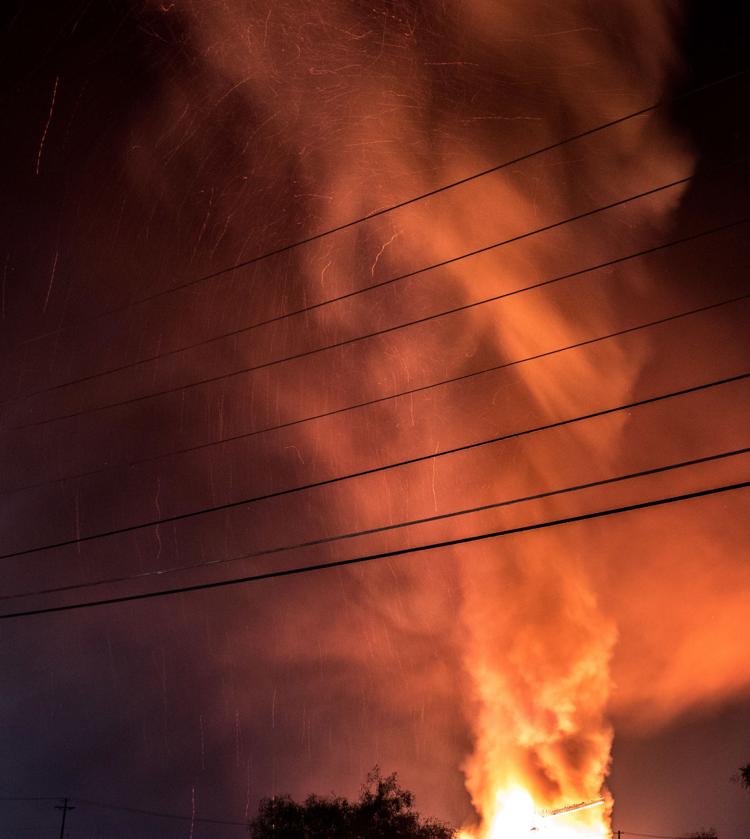 Two-alarm fire at The Mark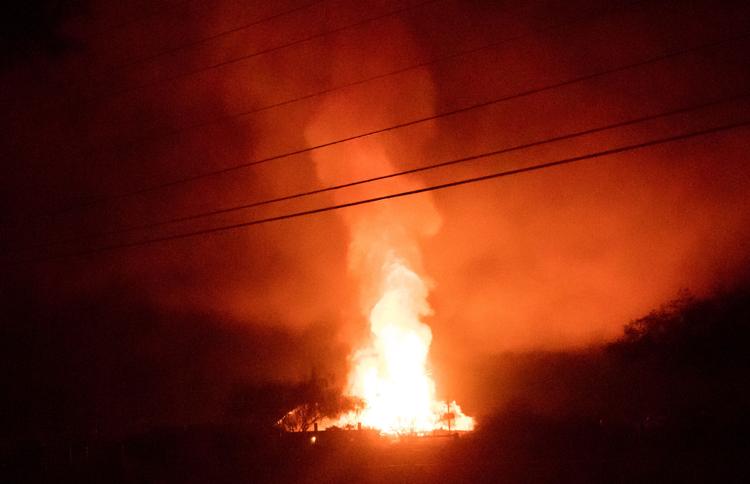 Tucson construction fire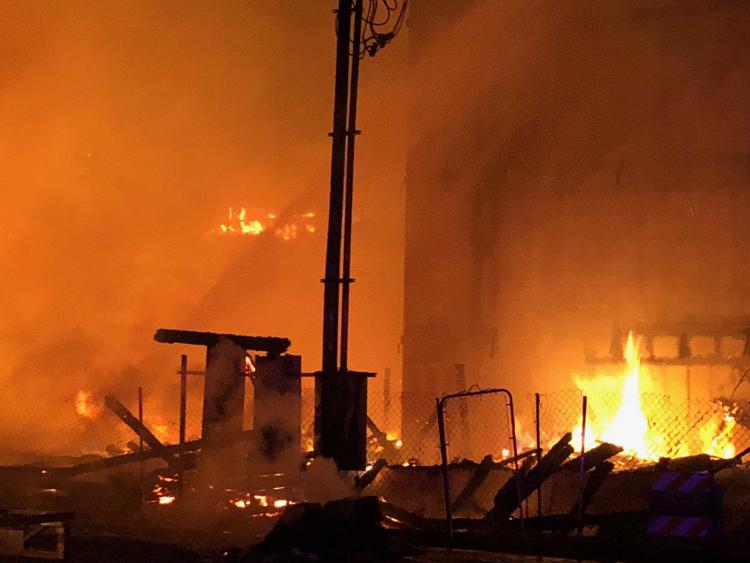 Tucson Construction Fire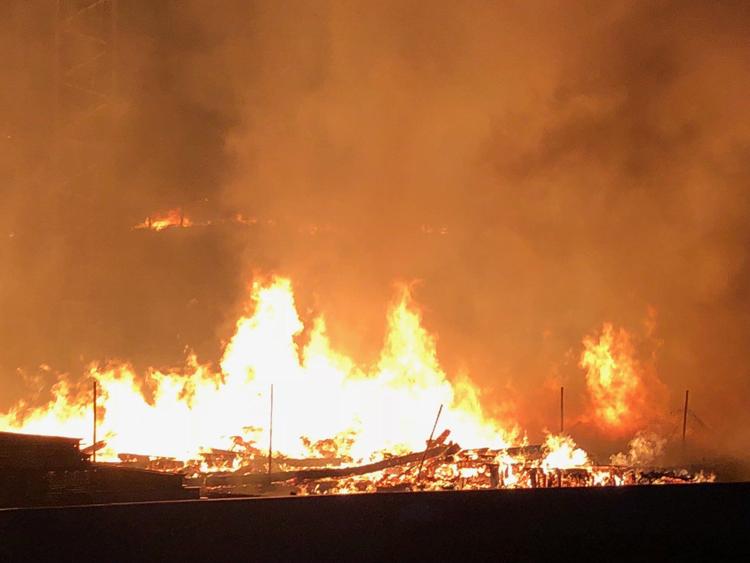 Overnight fire engulfs Tucson construction site south of UA campus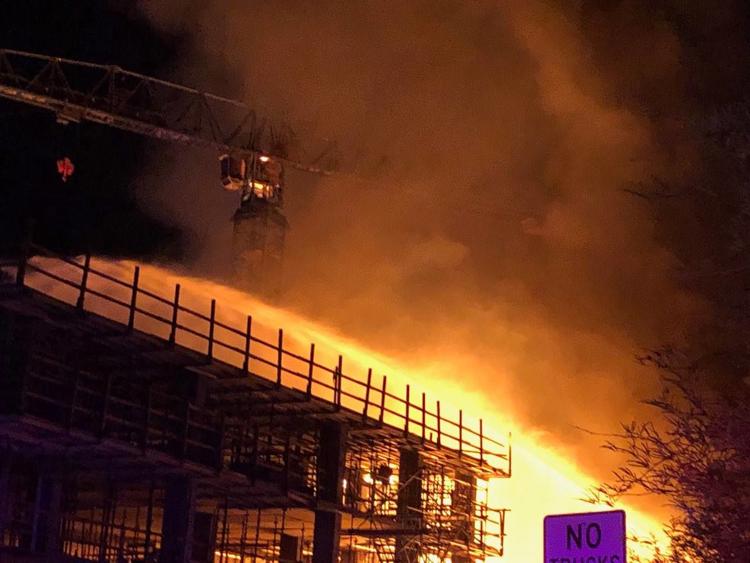 Tyndall fire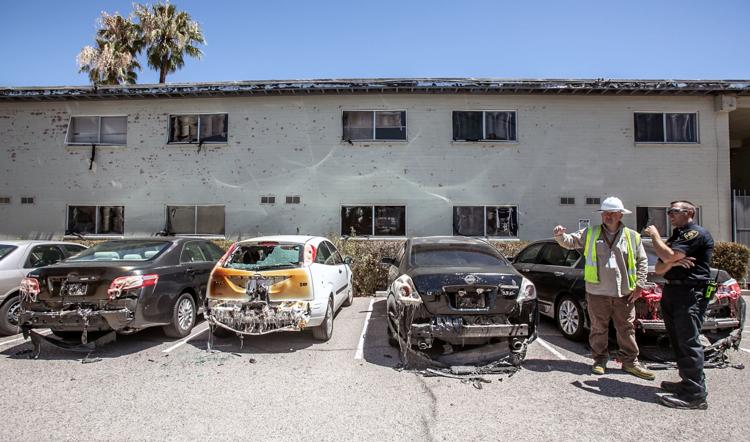 Tyndall fire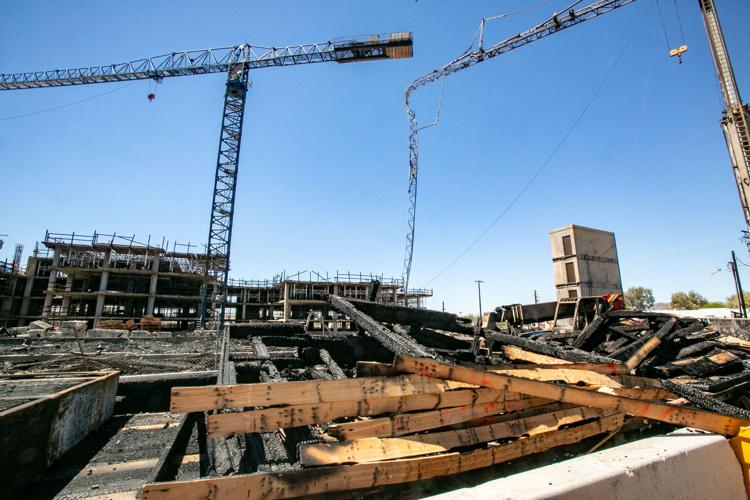 Tyndall fire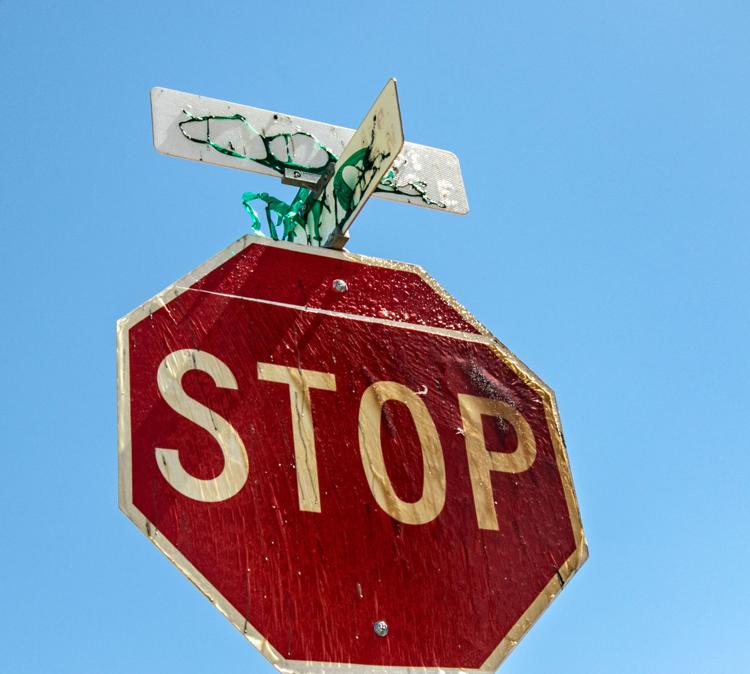 Tucson construction fire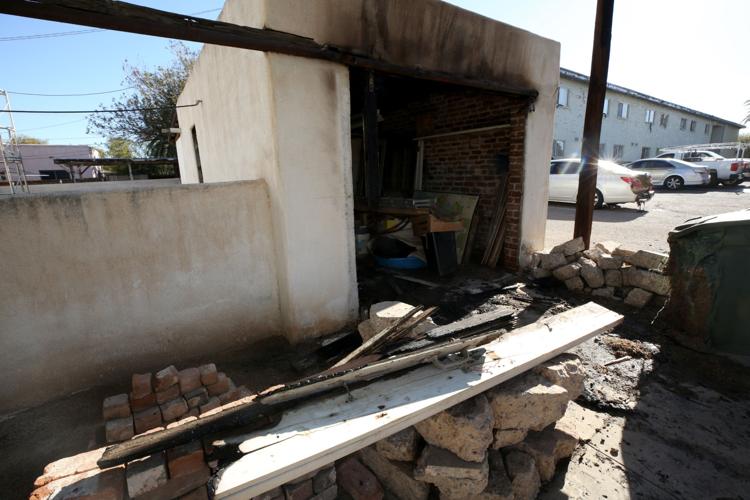 Tucson construction fire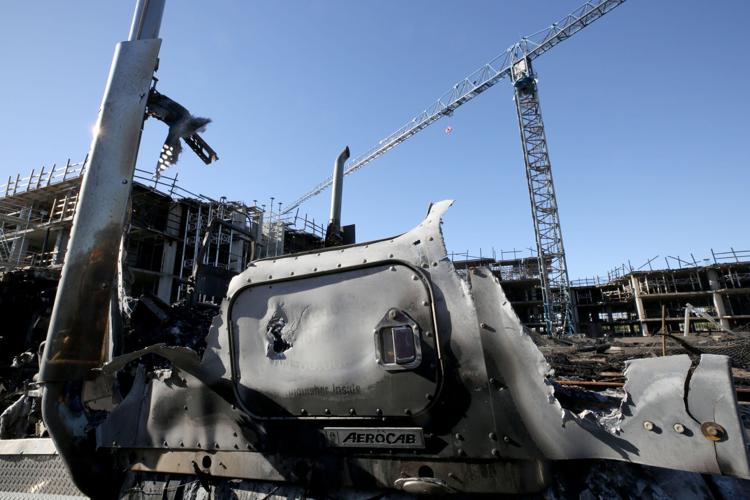 Tucson construction fire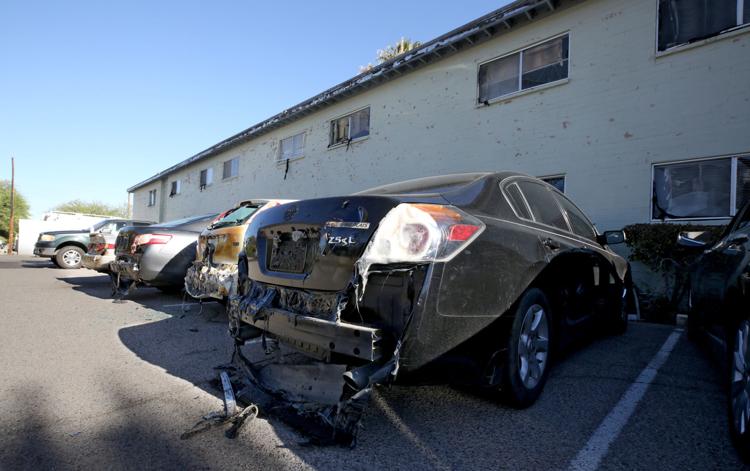 Tucson construction fire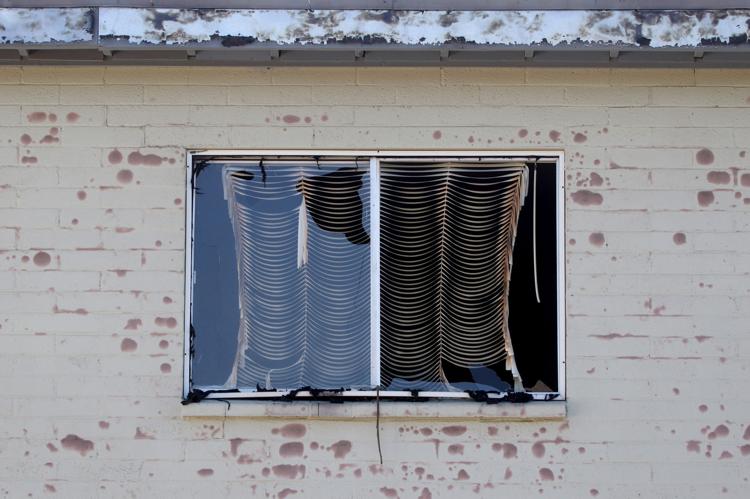 Tucson construction fire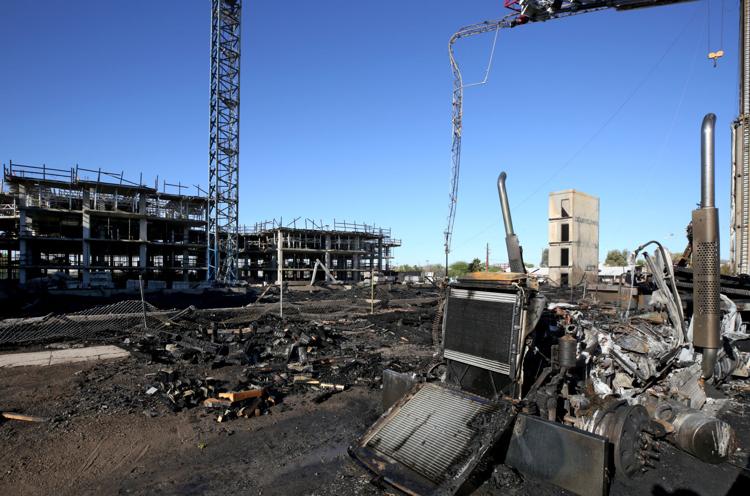 Tucson construction fire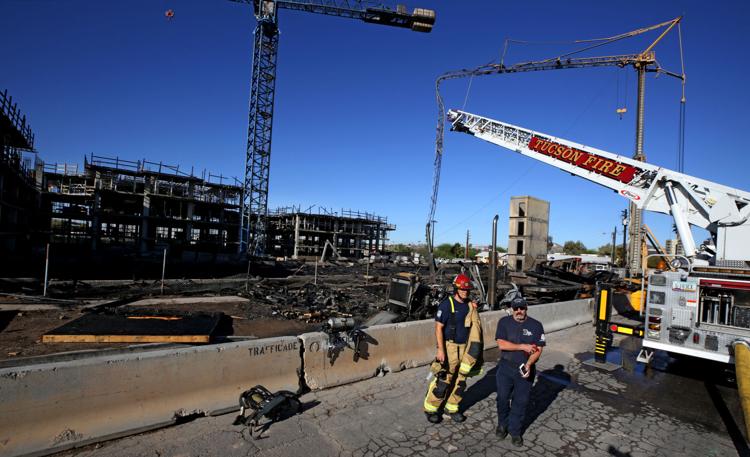 Tucson construction fire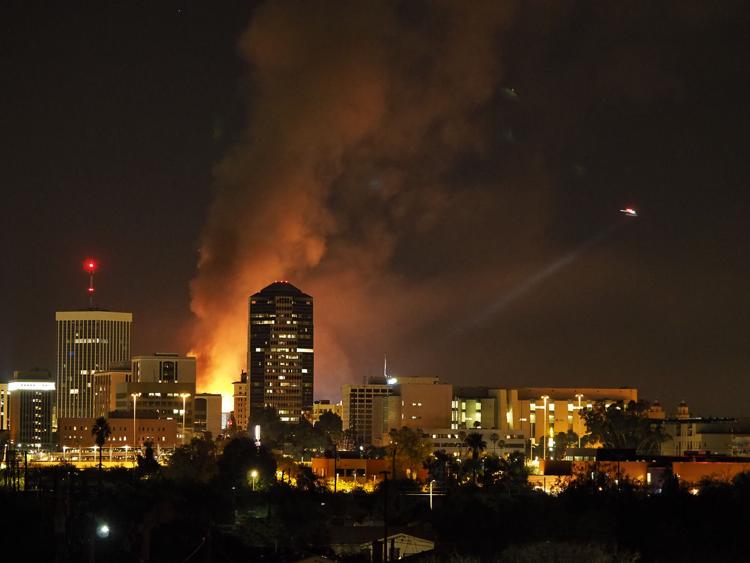 Watch: Tucson Fire Department shows scene of construction fire
An on-scene look at this morning's two alarm fire. Extreme temperatures damaged nearby buildings, cars, and cranes but we're thankful no one was injured. #tfd pic.twitter.com/tTablw387F

— Tucson Fire Department (@TucsonFirePIO) June 19, 2018
Tyndall fire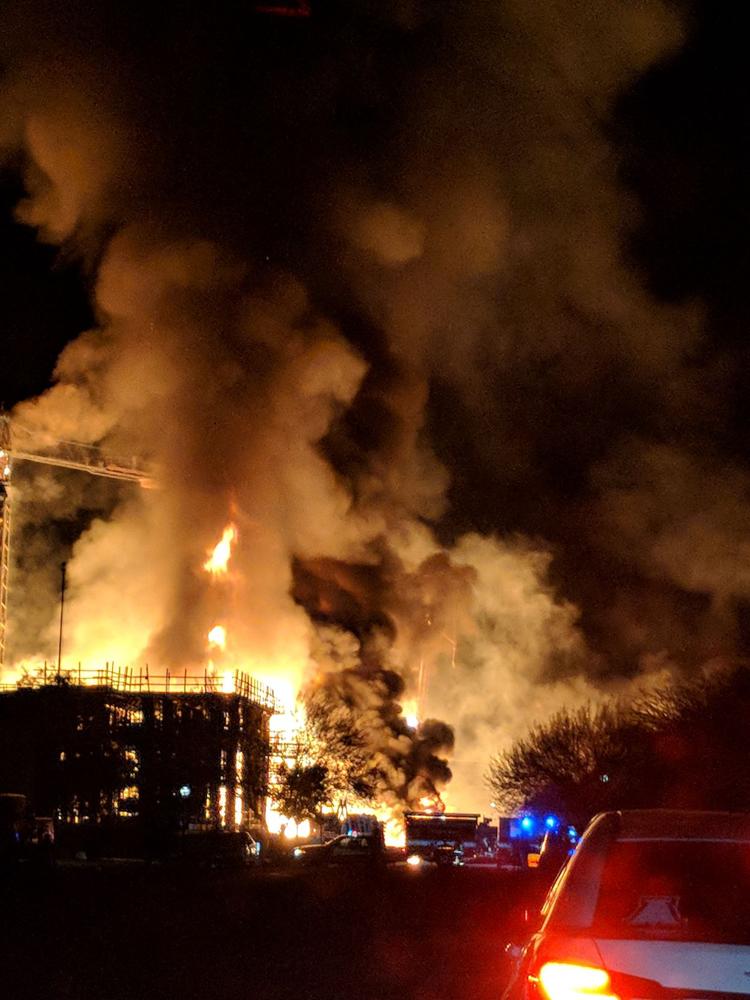 Tyndall fire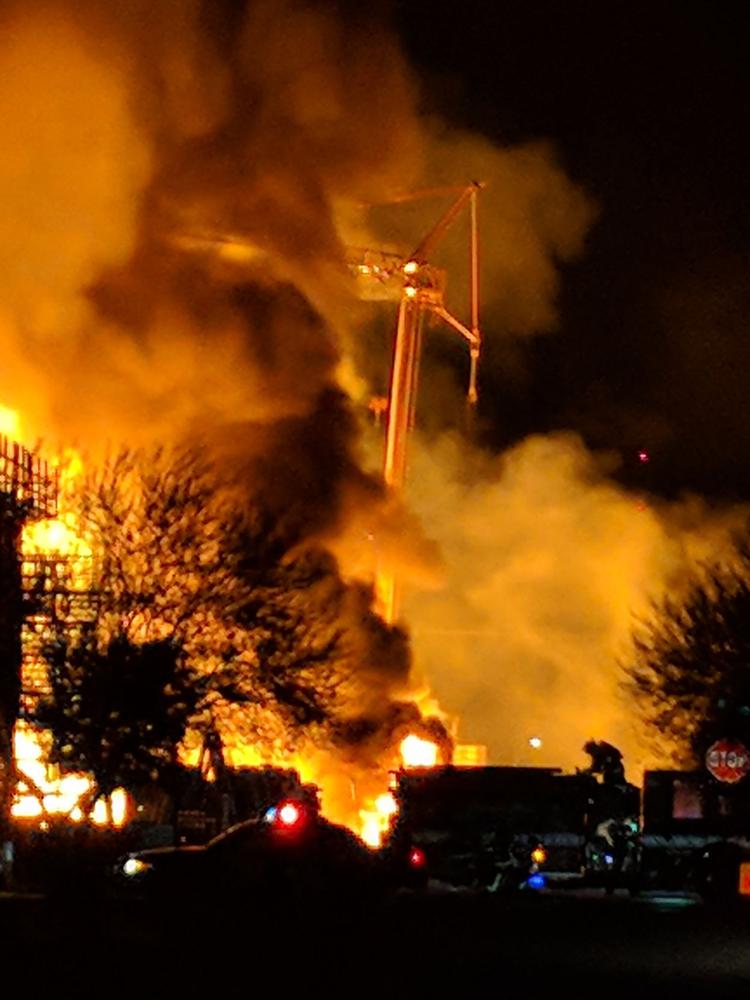 Tyndall fire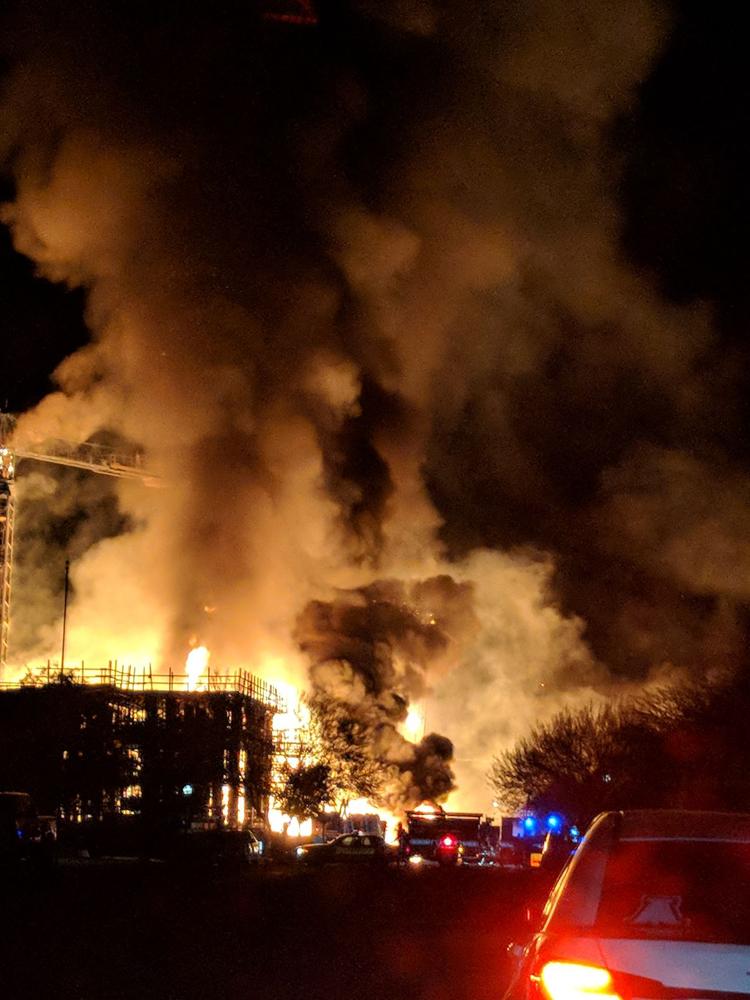 TFD Technical Rescue Team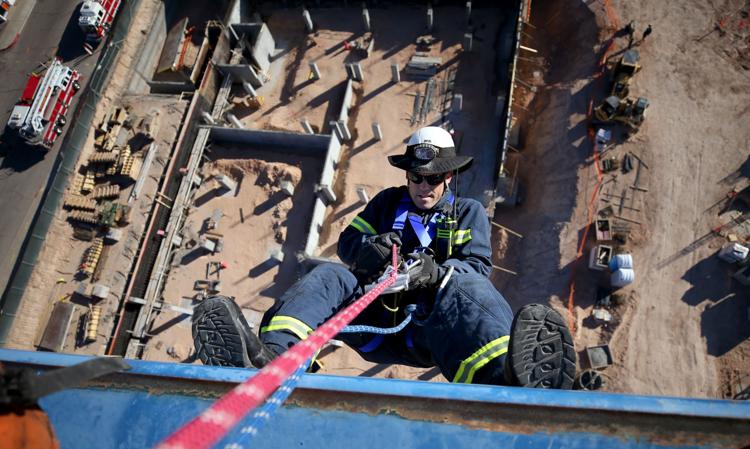 TFD Technical Rescue Team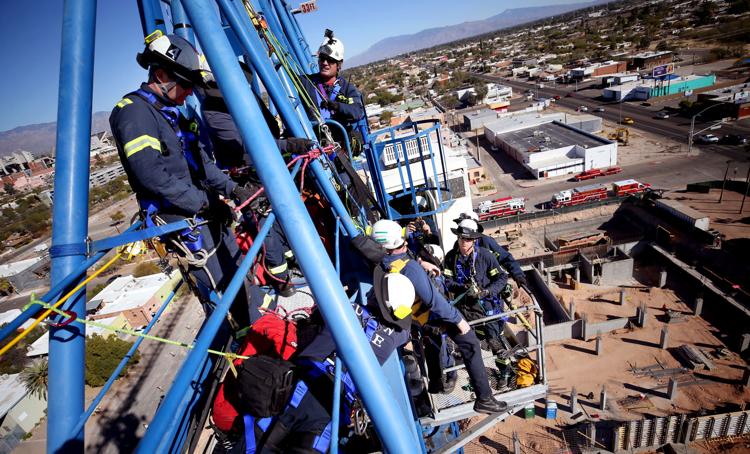 TFD Technical Rescue Team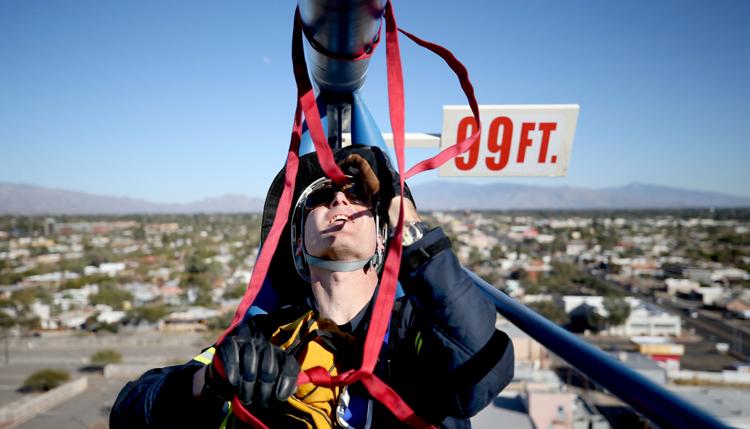 TFD Technical Rescue Team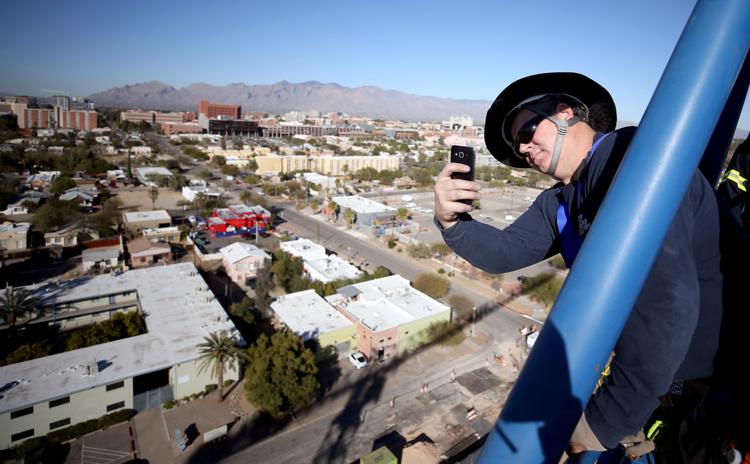 The Mark