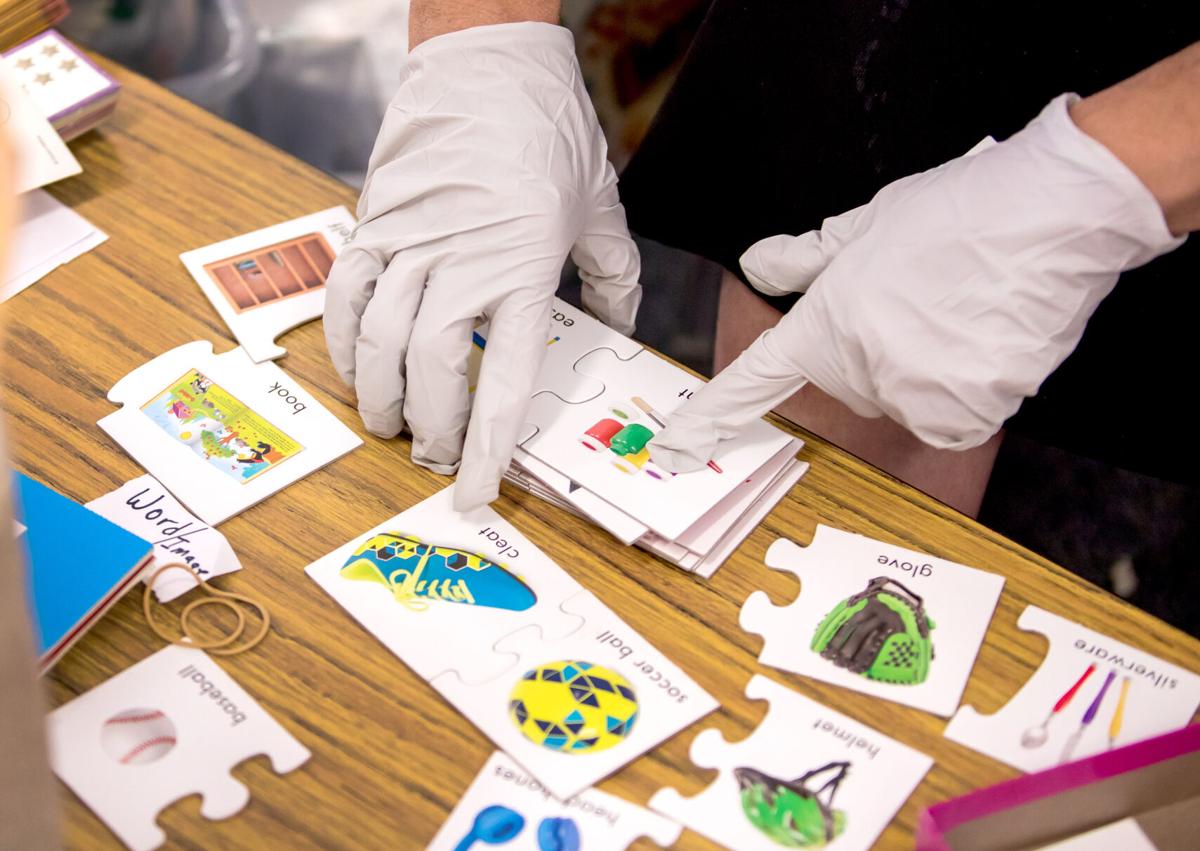 More than 1,000 Pima County children will land spots in high-quality preschool programs next year following Tuesday's 4-1 vote on the funding by the county's Board of Supervisors.
Low-income families who otherwise could not afford the tuition will now be able to enroll their children in programs through public and private schools, child-care centers and family home-care providers.
The county board will discuss making this funding available again and creating a multiyear program in the future. Supervisor Steve Christy, the only board member to vote against the motion, said the initiative was a "hugely expensive experiment."
During the first year, roughly $10 million will go toward creating new classes within the county's school districts for up 480 students along with providing 560 scholarships for other preschool spots while the rest will go toward supporting Head Start services for up to 205 children.
"This funding from the Board of Supervisors allows us to double the capacity of high-quality preschool slots for children living in poverty," said Michelle Crow, Southern Arizona director for the Children's Action Alliance. "Not only will this help Pima County kids enter kindergarten ready to learn, but having access to quality early childhood education is one of the best public investments we can make, leading to positive outcomes throughout a child's lifetime, well into adulthood."
Crow said the funding is also critical for child-care providers and preschools that have struggled to stay open during the pandemic.
"This will serve as an important bridge for providers as the economy continues to recover and parents return to work," she said.
The goal is to increase the number of 3- to 5-year-olds attending early childhood programs while creating more quality preschools for them to attend. Scholarships will be given to families as well as providers to create new classes for eligible children.
"This vote means we can move forward with confidence," said Kelly Griffith, executive director of the Center for Economic Integrity. "We needed a multiyear commitment and this vote allows us the flexibility to work with school districts, Head Start, family providers and private sector providers with certainty."
Griffith said this achievement has been in the works for the last six years, and it will go on.
"We will continue with our outreach efforts and the leadership — vision — that has translated into votes today will allow us to be much more effective in our community conversations going forward," she said. "At the end of the day young children will have an opportunity to begin kindergarten well-prepared and ready to succeed in school and in life."
The state considers an early childhood program high quality if it has a Quality First rating of 3 to 5 stars, is a Head Start provider or is considered nationally accredited. While participating preschools are to be dispersed throughout the county, funds will focus on preschools in low-income neighborhoods as well tribal and rural areas.
According to a memo from Nicole Fyffe, the county administrator's executive assistant, one-third of the county's preschools are considered high quality. However, the assessments of educational establishments that gauge quality ratings take funding many facilities lack. These assessments were also put on hold throughout the pandemic and have yet to restart.
To increase access to existing high-quality preschools, the county plans to enter into agreements with school districts to add classes for the next school year for 18-20 children per class.
The initiative will also increase the hours of county Head Start programs from half to full days. The programs are administered through the U.S. Department of Health and Human Services to provide early childhood education. Throughout the county, 1,549 3- to 5-year-olds are currently enrolled, according to the memo.
The county's Community and Workforce Development department will administer the program's first year to manage agreements with school districts and coordinate funding contracts for jurisdictions within the county.
Supervisor Adelita Grijalva, who has experience implementing early childhood programs within her capacity on the Tucson Unified School District's governing board, wanted to ensure proper meals and curriculum assessments are provided for the programs.
Supervisor Sharon Bronson expressed concern other jurisdictions within the county wouldn't provide enough aid toward the program, and that the "burden is on Pima County."
According to Fyffe's memo, jurisdictions such as Tucson, Oro Valley and Marana are providing a combination of direct and indirect support for the first year of the program totaling about $3 million.
The program will officially be funded when the supervisors adopt the official budget for fiscal year 2021 in June.
Contact reporter Patty Machelor at 806-7754 or