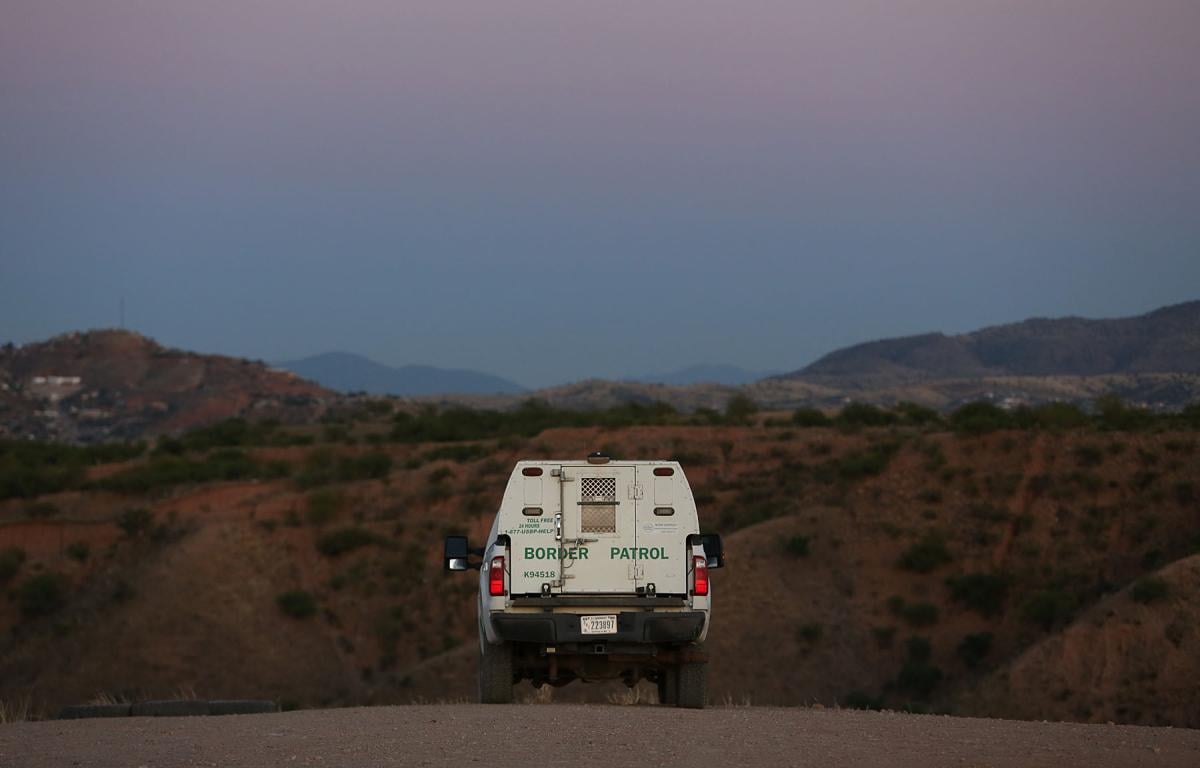 A federal grand jury indicted a Border Patrol agent from Nogales on suspicion of striking a border crosser with his truck and then lying about it. 
Matthew Bowen, 38, was indicted May 30 on one count of deprivation of rights under color of law and one count of falsifying records in a federal investigation, U.S. District Court records show. 
Bowen is accused of using excessive force Dec. 3 in Nogales by striking a man with his agency truck and causing bodily injury. He also is accused of submitting a memorandum to the chief patrol agent of the Tucson Sector on Dec. 12 in which he falsely stated he was not sure if his vehicle contacted the man and that he never intended to strike, scare, or otherwise come into contact with the man, according to the indictment. 
Around 7:30 a.m. Dec. 3, a camera operator in Nogales saw an illegal border crosser who appeared to have just jumped the border fence near the Mariposa port of entry, according to a March 14 sworn affidavit filed by a special agent with the Department of Homeland Security's Office of the Inspector General with a request to search Bowen's phone. 
Agents saw the border crosser, identified by the special agent as Antolin Lopez Aguilar, a 23-year-old Guatemalan, run away from the port of entry toward an open lot behind a gas station where semi-trailers were parked about 100 yards north of the port of entry. 
Three Border Patrol agents arrived within minutes after Lopez Aguilar ran into the lot. Each agent arrived in separate agency vehicles. One agent got out of his truck and looked for Lopez Aguilar on foot. He spotted Lopez Aguilar hiding under a semi-trailer. The agent told him to come out and surrender, but Lopez Aguilar ran back toward the port of entry. 
As Lopez Aguilar ran away, Bowen quickly turned his truck and "accelerated aggressively into a position behind the running Lopez Aguilar — this maneuver put the front grille of the (truck) directly behind Lopez Aguilar." As Lopez Aguilar ran, Bowen "followed closely behind him, striking Lopez Aguilar twice" with the front of the truck, the special agent wrote. 
With the first contact, Lopez Aguilar "reached back while running and used his hands to 'push off' of the hood" of the truck. Less than two seconds later, Bowen accelerated the truck "directly into the back of Lopez Aguilar's body, knocking Lopez Aguilar to the ground," the special agent wrote. 
The tires of the truck "came to a full stop within inches of running Lopez Aguilar over where he lay on the ground," the special agent wrote. 
Bowen jumped out of his truck and handcuffed Lopez Aguilar. The two other agents arrived seconds later. Bowen turned Lopez Aguilar over to the two agents and drove away.
The two agents later said it was unusual for Bowen to leave a scene so quickly and to leave his handcuffs behind. Normally, an agent would transport someone they arrested to the detention facility, the special agent wrote.  
The entire response from Border Patrol agents was recorded by various cameras, the special agent wrote. 
Lopez Aguilar was taken to a Nogales hospital, where abrasions to his right hand and both knees were documented. He was sentenced the next day, Dec. 4, to 30 days in federal prison, court records show. The court recommended he receive medical care as soon as possible. 
The Arizona Daily Star requested information Tuesday from the Tucson Sector regarding Bowen's status with the agency. 
Court records do not list a defense lawyer for Bowen.