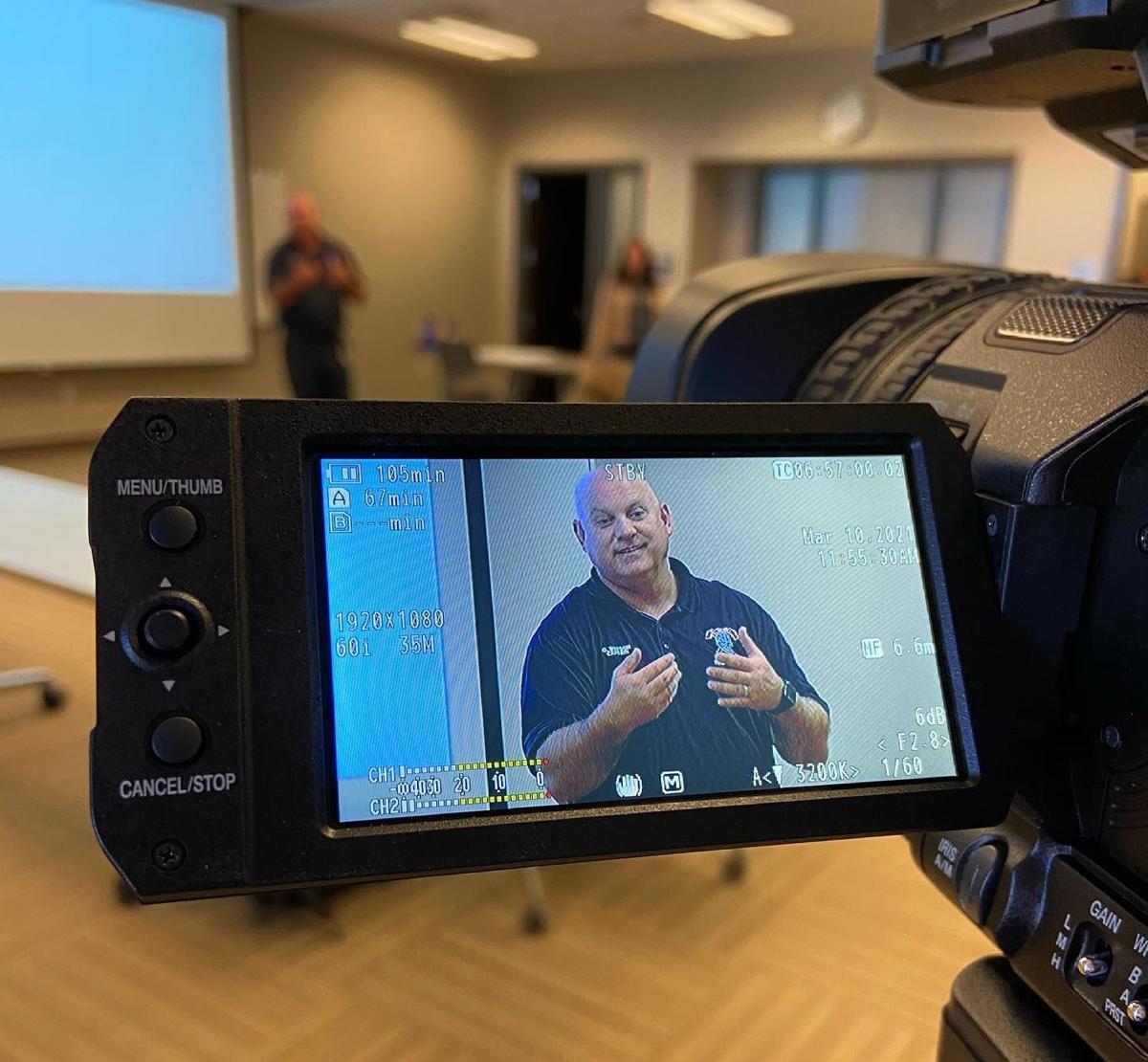 On average, firefighters carry up to 75 pounds of lifesaving equipment with them to emergency responses.
But that load doesn't include the weight of built-up stress, trauma and grief that these first responders carry with them daily, due to years of responding to distressing emergency calls.
Determined to respond to their employees' needs, local fire departments are partnering with health professionals to offer assistance at various levels and break the stigma surrounding mental health support.
Someone to talk to
At Northwest Fire District, firefighters can speak confidentially about work and life challenges with another firefighter who is also a trained peer support team member, as part of the district's Peer Support Team.
"The goal is we can find a peer that is similar to you, whether it's in rank, whether it's in your family life, your religion, former military, whatever it might be, someone that you can connect with, so it makes it easier to talk," said Capt. Gary Watson, the peer support team coordinator for Northwest Fire.
So far, Northwest Fire has 14 peer support team members who have completed a specialized 24-hour training session on mental health and how to assist their colleagues.
In October, Northwest Fire began a regional approach with the program and invited first responders from surrounding areas, such as Green Valley, Drexel Heights and Golder Ranch. There are currently 50 peer support team members throughout Southern Arizona and over 1,000 across the country.
The program includes a partnership with Marana-based MHC Healthcare, which can provide additional resources to first responders, such as therapy and counseling services.
"We realized that we can provide peer support all day long and sit down and talk to our folks," Watson said. "But if we don't have that next phase, if we don't have someplace to send them for more definitive care, then we're not really doing much good."
Many firefighters are in the mindset of not speaking up about their mental health issues because of the fear of being pulled off of the firetruck or losing their job.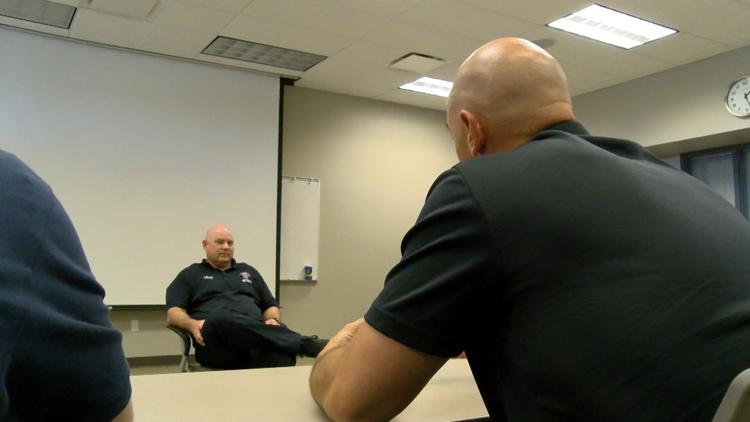 But Watson believes speaking up now is more important than ever, since the number of firefighter suicides outnumbered deaths in the line of duty for the first time in 2017, a number some worry could continue to rise if more first responders don't seek mental health support.
"We see that people can struggle when they experience trauma and they don't know how to deal with it," said Stefanie Lockery, MHC Healthcare's clinical director, who provides clinical oversight for the peer support team. "They hold on to this mentality of 'I should be able to handle this, this is my job.'"
Lockery said it can take a lot for first responders to finally be able to admit that they're having trouble.
"There's a lot of stigma, and we are working really hard to try to combat that," Lockery said. "But it's a slow process, because this has been a long-time issue."
The trauma that first responders face can cause various symptoms, such as insomnia, nightmares, avoidance, irritability, isolation and anger, which Lockery described as red flags because "that's not the natural state of firefighters."
More severe side effects, like substance abuse and suicidal thoughts, are not uncommon in first responders who have dealt with trauma. According to a survey of 7,000 firefighters conducted by the International Association of Fire Fighters Center of Excellence, 26% dealt with substance abuse and 19% had suicidal thoughts.
Although trauma can be defined differently for everyone, Watson said firefighters never know what type of calls can be traumatic for them. Sometimes even the most unexpected calls can stick with first responders for months or years to come.
During one of Watson's recent code arrest calls, he recalled how the patient's wife was yelling at her husband, "You promised you would never leave me," as the first responders performed CPR on him. Even though Watson sees death often, he said this moment deeply affected him.
"We see more death than a person should see, we see more violence," Watson said. "We see more senseless things, like young kids dying in car accidents or dying from just, you know, silly accidents that don't make any sense. And those are the things that start to stick with you where it makes you question a lot of things in the world."
10 funerals in five days
Northwest Fire firefighter Damien Vrbanic previously worked as a hotshot firefighter for Northwest's Ironwood Hotshot crew until 2013, when the death of the 19 Granite Mountain Hotshots during the Yarnell Hill Fire led to Ironwood's disbanding and brought Vrabinc's hotshot career to a screeching halt.
Following the Granite Mountain Hotshots deaths, Vrbanic helped carry the caskets of the fallen firefighters.
He attended 10 funerals in five days.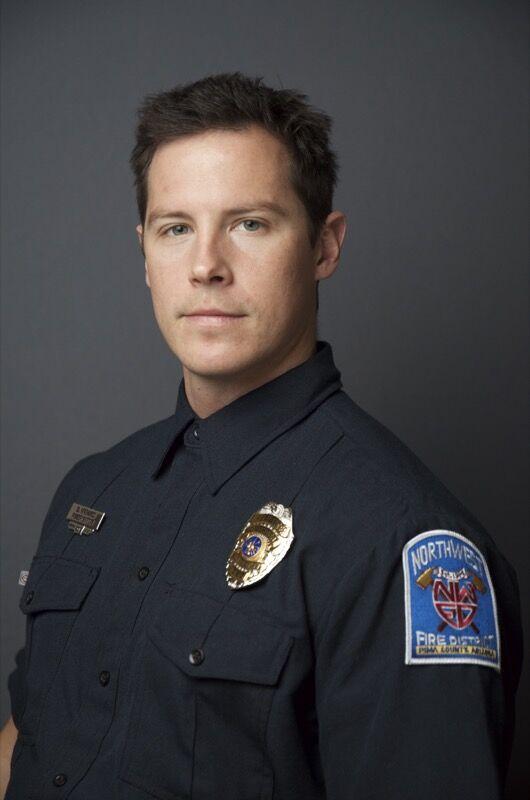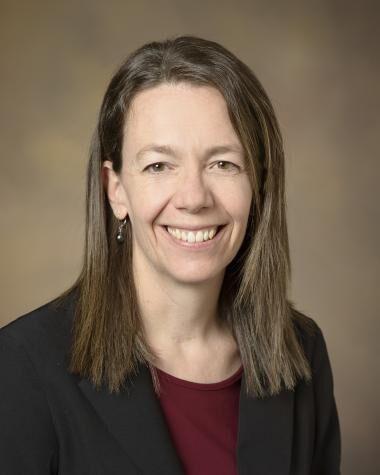 Vrbanic refers to the events of the Yarnell Hill Fire as an "eye-opener," because he began to feel a loss of identity within the fire service.
"It taught me to be more well balanced and understand that I'm a part of my job and I serve an important function and it's fulfilling, but the job is not me," he said.
When Vrbanic was approached to become a trained peer support team member six months ago, he initially thought it was some sort of joke.
"You mean, like an intervention, right?" he said at the time.
But since joining the peer support team, Vrbanic said he has found ways to reframe his own traumas, and his passion for the fire service has been reignited.
He hopes the peer support team will act as a "safety net" for first responders seeking help.
Over the last year, the COVID-19 pandemic has profoundly impacted first responders with an increase in calls and extra safety precautions with personal protective equipment, even at times wearing hazmat suits.
Vrbanic said he worked over 1,000 hours of overtime in the last year and was only sleeping in 20 minute intervals every three to four days for about five months.
Despite the long hours and extra PPE, the biggest concern for first responders was bringing COVID-19 back home to their families.
"It just added that extra little layer of worry. It was never about 'Am I going to get sick?' it was more about, 'What am I bringing home?'" Watson said.
Additional strain from pandemic
The overall unpredictability of the pandemic added stress for various fire services throughout Tucson, including the Tucson Fire Department.
"The uncertainty that comes with the pandemic and the ... constant changing of protocols, whether it's from the CDC, whether it's from Arizona Department of Health Services, or Pima County Health Department, or even within our own department, I just think that adds strain to the already stressed-out employees," said Deputy Chief Darin Wallentine.
Wallentine is the acting deputy chief for the safety and wellness division of the department and focuses on what he refers to as a "three-legged stool" that supports Tucson firefighters' cardiovascular health, cancer prevention and behavioral health.
The Tucson Fire Department also offers a peer-led support team to its first responders that is exclusive to their department. The purpose of the team, Wallentine said, is to check in on their first responders and make sure they are not heading down a path for post-traumatic stress disorder.
Along with the peer-led support team, Tucson Fire is partnered with Patricia Haynes from the University of Arizona's Department of Health Promotion Sciences. Haynes provides guidance for the department's behavioral health committee and has completed sleep studies with Tucson Fire Department personnel.
On July 1, the Fire Department completed a three-month "Question, Persuade, Refer" suicide prevention training course to help give first responders the tools they need to have the difficult discussion about suicide. Wallentine's goal with the training was to have all 632 commissioned and 50 civilian employees trained to help encourage openly discussing mental health with one another.
Typically, most fire services utilize critical incident stress management training, where firefighters get together to discuss and process a traumatic call within 24 to 48 hours after the call. However, in a group setting, firefighters can feel anxious about sharing their true feelings with colleagues.
Now, as more and more fire services are moving toward a one-on-one approach with their mental health support, local fire departments have one goal in mind: mentally healthy first responders.
Watson, who is working towards a master's degree in social work, plans to become a therapist specializing in first-responder mental health. He believes that the best way to make a cultural change starts from within.
"Our job is to try to change that mindset on how we look at mental health until we can treat it just like physical health," Watson said. "They're learning and they're trying. But it's just a whole culture change."
Watson hopes to flip the script and help people understand that asking for help is not a weakness.
"It actually shows that you're aware of yourself and your understanding and very self-actualized, to understand that nobody can do this by themselves," Watson said. "And getting a little help is no different than going and getting a little rehab on a shoulder or knee to get back to work."
Northwest Fire's team hopes to continue expanding its services to new fire recruits, local law enforcement agencies, first responder retirees and families, all while continuing to crush the stigma around mental health.
"It's kind of a ripple effect, each person that feels healthier, makes our community healthier and then it allows them to do their jobs in a way that keeps the rest of us in the community, healthy and safe and cared for," MHC Healthcare's Lockery said. "We want our emergency services personnel to be as healthy as they can be so that they can help the rest of us."
Elvia Verdugo is a University of Arizona journalism student apprenticing with the Arizona Daily Star.