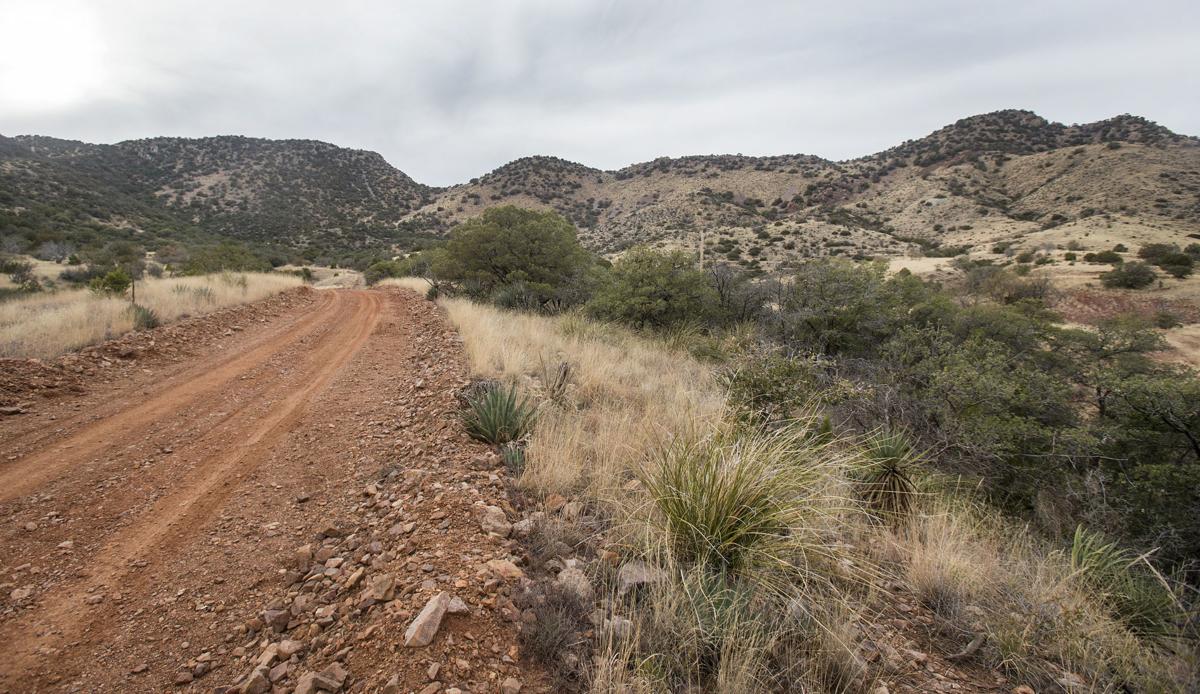 Rosemont Mine construction is likely to be delayed at least until 2023 because of the federal court ruling against the mine, a company official told investment analysts Tuesday.
While the company plans to appeal the ruling, "We are sort of assuming a restart of construction in 2023," said David Bryson, senior vice president and chief financial officer for Hudbay Minerals Inc., the company proposing to build the open-pit copper mine southeast of Tucson.
"We think that provides a reasonable allowance for the conclusion of litigation, as well as remobilization in order to sort of get back to a point where we could start construction," Bryson said, according to a transcript of the conference call with analysts.
The Toronto-based company reported Tuesday that construction delays for the mine in the Santa Rita Mountains forced it to swallow a $242 million impairment charge for Rosemont, reflecting a reduced value.
The impairment charge accounted for the bulk of the third quarter 2019 loss of $274.8 million that Hudbay reported Tuesday. That compares to a net profit of $22.8 million in the third quarter of 2018.
The financial news drove Hudbay's stock price down by 7.92% to $3.37 per share Tuesday on the New York Stock Exchange. That compares to a stock price that peaked above $5 in early summer, before the ruling by U.S. District Judge James Soto in Tucson.
The mine, in the planning stages since 2005, has been in legal limbo since Soto halted work July 31, one day before its construction was scheduled to start.
Soto's ruling overturned the U.S. Forest Service's June 2017 approval of the $1.9 billion mine project.
Soto ruled that the Forest Service had erroneously authorized Hudbay to deposit waste rock and mine tailings on 2,447 acres of forest land, without proof that Hudbay's mining claims for the lands are valid.
His ruling threw shock waves into the U.S. mining industry since it could make it more difficult for any company to put mine wastes on federal land in the future.
His ruling, which set off an earlier stock price decline, triggered a financial test that led to the impairment charged against the mine that was announced Tuesday, Hudbay said in a statement. The test looked at Rosemont's fair value, based on several factors relating to the general economy and the specifics of the mine project, Hudbay said. Expected delays in the mine project and the higher risk due to the uncertain legal issues meant Rosemont's fair value in the third quarter of 2019 fell below the value in the second quarter, Hudbay said.
"Therefore, we had to write down (or impair) the value we had for Rosemont to the new lower fair value in our latest quarterly financial statements," the company statement said.
During the investor call, Hudbay CEO Peter Kukielski noted that a recent, failed effort by the company to get Soto to reconsider his ruling was the first step in appealing it, "as we seek to correct the court's misinterpretation of current mining laws and regulations that govern mining activities on public clients in the United States.
"Although the district court denied our motion, it was important to put these issues on the record prior to filing an appeal to the U.S. 9th Circuit Court of Appeals, which we anticipate could take approximately two years to conclude," Kukielski said.
Hudbay remains "fully committed to Rosemont as we believe it is a high-quality, high-return copper development project that both benefits stakeholders and complies with applicable laws," Kukielski said.
"We believe Rosemont's permits will ultimately be upheld on appeal as a district court's unprecedented decision contradicts several decades of mining regulations in the U.S.," he said.
Gayle Hartmann, president of the Rosemont Mine opposition group Save the Scenic Santa Ritas, said she's not surprised by the latest delay.
"I think Judge Soto's decision made them feel very concerned about the future and any appeals court decision will be a year and a half to two years in the future," Hartmann said.
A four-year delay will help the opposition, she added.
"I hate to get into politics, but in the future the Army Corps of Engineers may look at this (mine) differently," Hartmann said.
The mining company's recent filing for millsite claims — which have different purposes and are governed by different rules than conventional mining claims — will also cause more court action and more delays, she said.
Rick Grinnell, vice president of the pro-mining Southern Arizona Business Coalition, declined to make a prediction about a Rosemont timetable, saying Hudbay's Bryson obviously has a better idea about the upcoming legal process than he does, but "2023 is probably not too far out given the legal timetable."
"I think everything is so far up in the air," said Grinnell.
"After Soto's ruling, I think I went into a depression," he said, adding that he is now focused on other mine projects that could proceed faster.
"We will be there for (Hudbay) when they need us," he said.
Contact reporter Tony Davis at tdavis@tucson.com or 806-7746.
On Twitter: @tonydavis987.
Get local news delivered to your inbox!
Subscribe to our Daily Headlines newsletter.