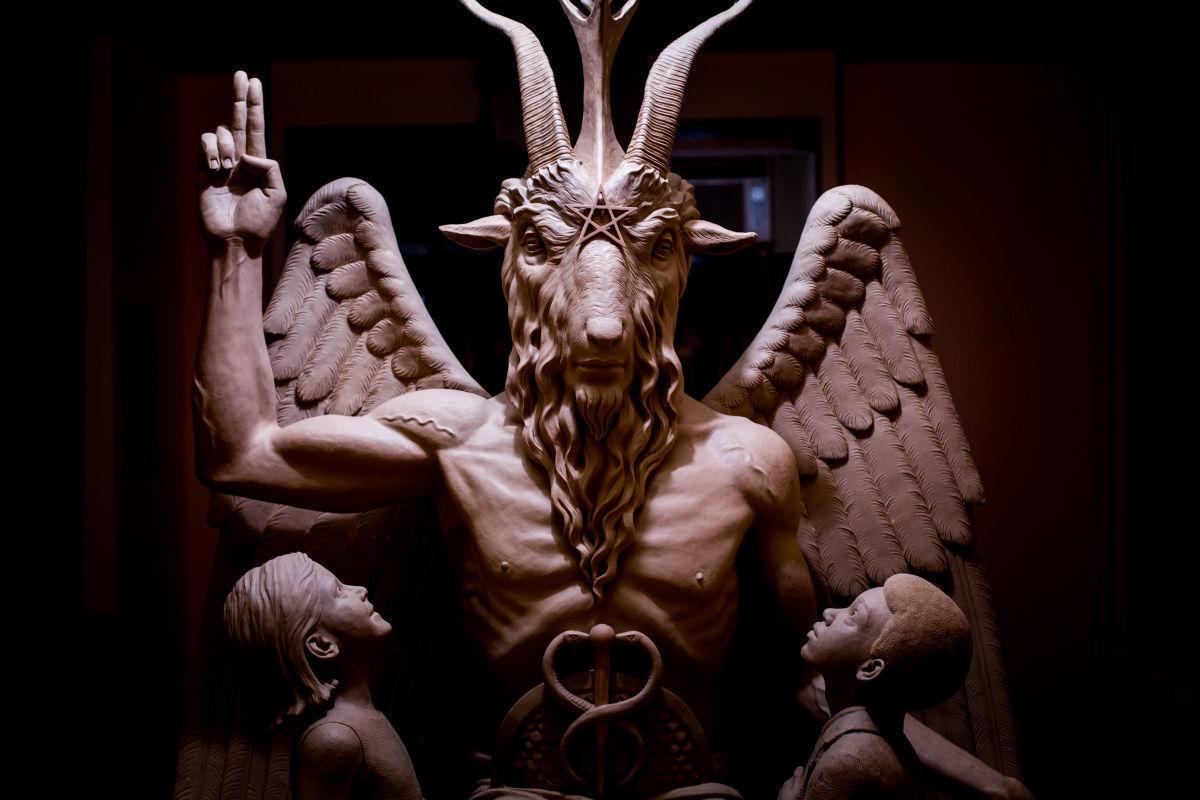 A Tucson-based group called the Satanic Temple has finally found a place to deliver a short invocation before a public meeting, getting a spot before the Sahuarita Town Council.
The Arizona Chapter of The Satanic Temple —founded in early 2016 by Michelle Shortt and Stu de Haan — has been lobbying various cities and towns for nearly three years for the chance to speak as other groups do, usually in the form of short speech or prayer before public meetings.
Serving as the spokesperson for the Arizona chapter, de Haan said the group approached Sahuarita roughly three years ago about an opportunity to speak before the council.
De Haan was told in 2016 that the council had a three-year-long waiting list.
"They told us then that they were booked up," he said.
Recently, the group heard back from the town about an opening in September 2019.
A spokesperson for the town confirmed that the group is scheduled to speak before the council later this year but declined to discuss specifics. The public web page for the Satanic Temple offers a suggested invocation, which has been used in other cities and towns.
"Let us stand now, unbowed and unfettered by arcane doctrines born of fearful minds in darkened times. Let us embrace the Luciferian impulse to eat of the Tree of Knowledge and dissipate our blissful and comforting delusions of old. Let us demand that individuals be judged for their concrete actions, not their fealty to arbitrary social norms and illusory categorizations. Let us reason our solutions with agnosticism in all things, holding fast only to that which is demonstrably true. Let us stand firm against any and all arbitrary authority that threatens the personal sovereignty of One or All. That which will not bend must break, and that which can be destroyed by truth should never be spared its demise. It is Done. Hail Satan."
Shortt would likely give that exact invocation in Sahuarita, de Haan said, noting it is publicly available for anyone to read and was printed in a Los Angeles Times article a few years ago.
"We like that one," he said.
The group has lobbied other cities and towns for the chance to speak, with the city of Phoenix opting to change its laws in 2016 so that only fire or police department chaplains can read invocations rather than let Shortt speak as scheduled.
Locally, the Pima County Board of Supervisors and the Tucson City Council hold invocations before their meetings. As with Sahuarita, there are no strict limits on who may give an invocation.
The Arizona Chapter of the Satanic Temple has been active in other venues locally, also attempting in 2016 to set up an after-school club at Roskruge Bilingual K-8 School, on East Sixth Street across from Tucson High Magnet School. The group was unsuccessful.
The group has also adopted a section of highway in Arizona to pick up litter and has a program called "Menstruation with Satan" to offer menstruation products at schools to those who may not be able to afford them without assistance.
De Haan said the group's goal in Sahuarita is simple: to be able to offer an invocation just like any other religious group.
"It is pretty straightforward. We are a religious organization and want our First Amendment rights to be recognized," he said.