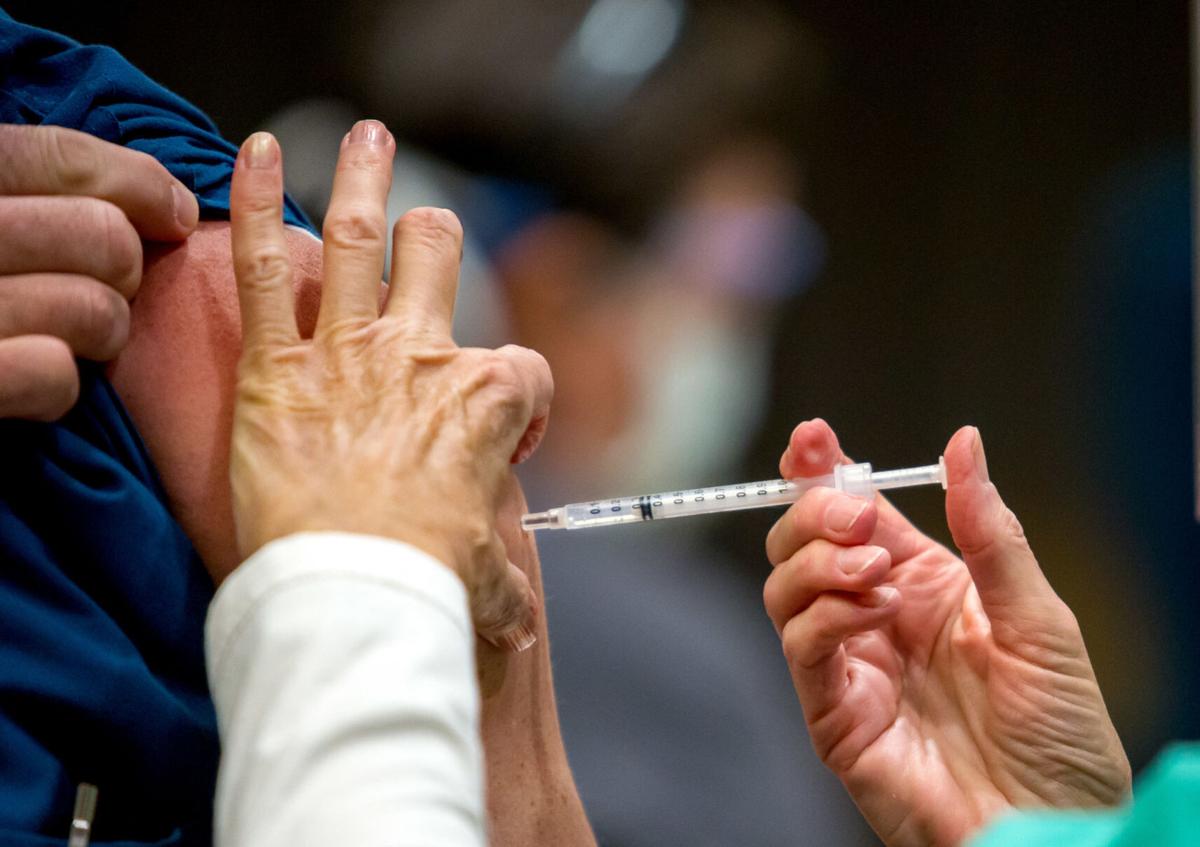 Residents and staff at skilled nursing homes in Arizona are expected to receive COVID-19 vaccines from CVS and Walgreens pharmacies' health-care teams beginning Monday, Dec. 28.
The pharmacies' teams are expected to be in Tucson-area facilities administering the Moderna vaccine at skilled nursing facilities through the holidays and into next year.
Once skilled nursing facilities receive the vaccine, residents at assisted living facilities and senior communities are expected to be next, said Monica Prinzing, a CVS Pharmacy spokeswoman.
There are about 200 long-term care facilities, nursing homes, assisted living, senior communities and private care homes for seniors on an authorized enrolled list managed by the Pima County Health Department.
Mattie Nason, owner of Fairmount Assisted Living and Memory Care, said her residents and staff may receive the vaccine hopefully within the next two weeks.
"We are so excited to get this vaccine. I wish they would let the spouses of our residents receive it. Our residents and staff are all signed up to get it. We need this to protect our seniors," Nason said.
State and county officials are working with CVS and Walgreens, which have partnered with the Centers for Disease Control and Prevention and the federal government to administer the vaccine. The federal government is directly delivering the vaccines to the pharmacies.
High-risk populations are the priority for initial distribution of the vaccine, said Erin Loverher, a Walgreens spokeswoman. Then there are plans "to expand access to the general population based on availability of adequate supply of COVID-19 vaccines. We are following guidance from the CDC and federal and state governments on mass availability," Loverher said.
"We will continuously expand access as more vaccines are approved and vaccine inventory grows, and are looking to the spring for mass availability," she said.
Likely locations where the general public can get the vaccine include CVS and Walgreens pharmacies, mobile clinics and off-site clinics. "While nearly 80% of the U.S. population lives within five miles of a Walgreens pharmacy, we're leveraging different models to ensure the delivery of vaccines in underserved and rural areas," said Loverher.
Prinzing, of CVS Pharmacy, said that its health-care workers will "transport vaccines to long-term care facilities and get them in the arms of seniors. We'll use a 'hub and spoke' model — roughly 1,100 CVS Pharmacy locations nationwide will store vaccines based on geographic need, and pharmacy teams will go to these locations to pick up the necessary doses on their way to long-term care facilities."
"We'll know how much we need for each facility and bring extra for new residents or staff members who may not have been included in the data that was shared in advance," Prinzing said.
She said in October surveys were sent to long-term and assisted living facilities, and senior communities by the CDC and residents were given options to choose CVS, Walgreens or work with state authorities to receive their vaccines. The majority chose the pharmacies, said Prinzing.
"In Arizona, CVS is partnering with more than 900 long-term care facilities, providing us the capacity to vaccinate more than 163,000 patients and staff through the program," said Prinzing. There are 199 CVS Pharmacy locations in the state, including 21 in Tucson.
Meanwhile, residents of local long-term care facilities, assisted living, private care homes and senior communities are anxiously awaiting to hear word when health-care teams from CVS and Walgreens will administer vaccines at their sites.
Stephanie Boreale, director of the COVID-19 Task Force for Watermark Retirement Communities, said, "We are extremely pleased that our communities have been prioritized to receive the vaccine." There are four communities in the Tucson area offering independent living, assisted living, memory care and hospice care.
"Our ability to quickly begin vaccinations is a first step to providing some sense of normalcy. The vaccine gives us real hope our lives can refocus on thriving and expanding," Boreale said. Thus far, no clinic dates have been scheduled.
Pam Haskell, owner of El Rancho Encanto Assisted Living in Tucson, said her senior care facility residents and staff are "enthusiastically waiting for a response" when the clinic will begin. She said she will get word from county officials.
Permission forms from residents and employees have been sent to the pharmacies, said Haskell. She said there has been discussion among care-home owners who have staff who do not want to take the vaccine because of fear of side effects and the competency of the vaccine. "We cannot force an employee to take the vaccine, but owners can make it a condition of employment," said Haskell.
"I talked to my staff and sent them information about minimal side effects. I have spent countless hours in consultation with doctors and the CDC," Haskell said. "You cannot get the virus from the vaccine. It is approximately 95% effective in keeping you from getting the virus. For the very few that have contracted the virus at some point after vaccination, they experienced a very mild form and not a life threatening, dangerous case. I want all my staff vaccinated because it is critically important to protect the health of my residents. I hear other care homes are doing the same," Haskell said.
Contact reporter Carmen Duarte at cduarte@tucson.com or 573-4104. On Twitter: @cduartestar