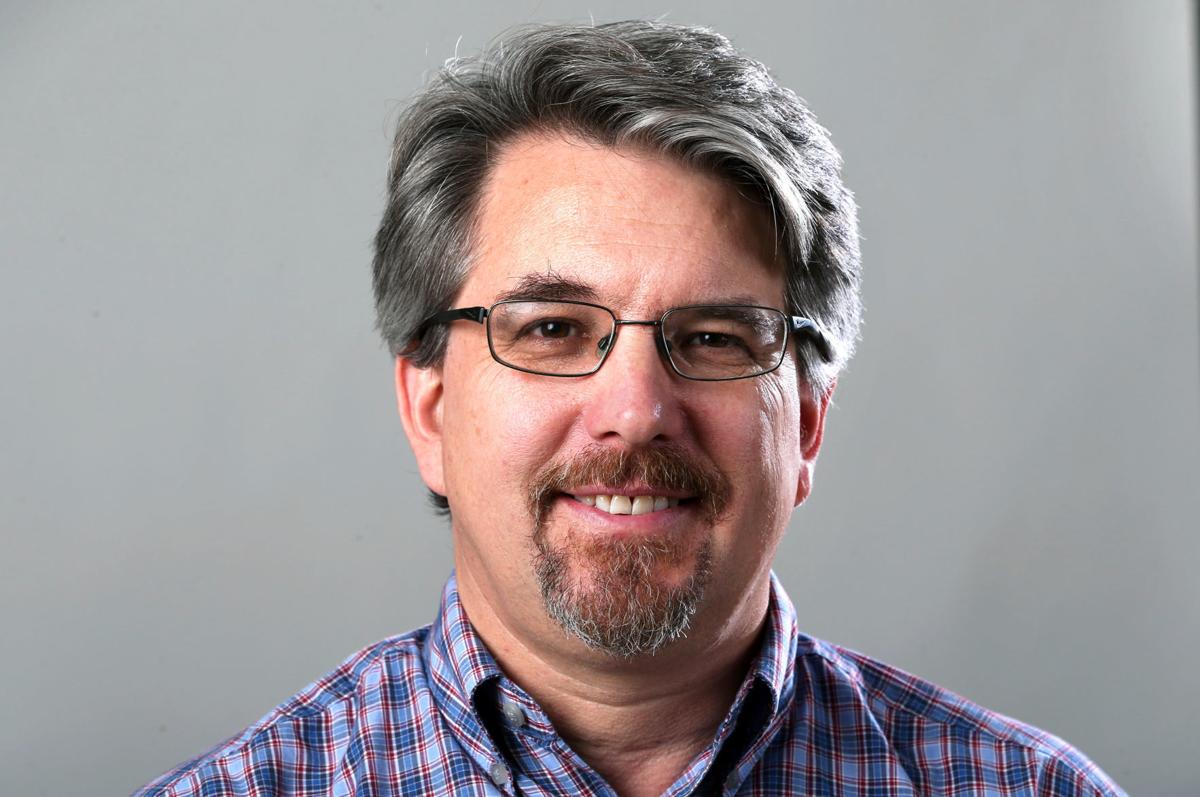 Imagine that: Arizona voters picked the pink tutu over the flight suit.
These, of course, are the caricatures that Rep. Martha McSally's campaign painted of her opponent, Rep. Kyrsten Sinema, and of herself. Ridiculous versus honorable. Enemy vs. patriot.
This contrast, McSally as the uniformed warrior and Sinema as the radical protester, is what McSally, a Tucson Republican, counted on to win the race. It's obvious now that it wasn't enough.
In picking Sinema, Arizona voters chose someone who has carefully remade herself into a happy moderate, someone who will "reach across the aisle" and work with others toward pragmatic solutions of our problems. In truth, it's a role McSally herself might have easily played, but from the Republican side.
But McSally chose a different path in her general-election campaign. It became an effort to disqualify or invalidate her opponent.
Listen to Sinema's 10-minute victory speech, and you'll get a sense of why she won, even if she was oversimplifying and giving herself more credit than due:
"Arizonans had a choice between two very different ways forward," Sinema said Monday night. "One focused on fear and party politics, and one focused on Arizona and the issues that matter to everyday families.
"Arizona rejected what has become far too common in our country — name-calling, petty personal attacks, and doing and saying whatever it takes just to get elected. It's dangerous, and it lessens who we are as a country.
"But Arizona proved there is a better way forward. We can work with people who are different than us; we can be friends with people who are different than us; we can love and care about people who are different than us. We can keep people who are different than us safe. We can be good people who care deeply about each other, even when we disagree, and we can start by listening to someone with a different opinion, listening not to rebut or debate, but listening to understand."
This all would just be happy rhetoric if it were not somewhat reflective of the campaign Sinema had just run. Yes, Sinema and her allies attacked McSally hard, but mostly on the issue of health care, and whether McSally would protect the insurance coverage of people with pre-existing conditions. There was recent basis for criticizing McSally on this score, since she had worked hard to repeal the Affordable Care Act. And it is, of course, a real issue.
To grasp the thrust of McSally's campaign, it's worth first considering McSally's gracious concession statement Monday night. She recorded it with her semi-famous golden retriever Boomer, who had been the star of a 2016 campaign ad.
"I just called Kyrsten Sinema and congratulated her on becoming Arizona's first female senator after a hard-fought battle," McSally said. "I wish her all success as she represents Arizona in the Senate."
After thanking her campaign volunteers, McSally said, "I am convinced Arizona is the best state in the country, and our best days are still to come, and I'm going to continue to pray for our success."
She won approval from national pundits and everyday people for the classy concession. In isolation, the praise was deserved, not just for its tone because it stopped baseless efforts to claim election fraud. But the praise also ignored the campaign McSally had run.
It began, back in late 2017, with McSally shifting from being a Trump skeptic to a Trump supporter. This may have been necessary to win the GOP primary election campaign, but it was abrupt, transparent and probably a turnoff to independent voters. It also lasted way too long, through a literal embrace of Trump at a rally in Mesa on Oct. 19.
Before she had even won the primary, McSally shifted to targeting Sinema for her past as a radical protester. The infamous "pink tutu" ad, showing Sinema wearing the scandalous garment at a 2003 protest of the Iraq war, came out even before McSally took 52 percent of the Republican vote in the primary.
And then it just went on from there. Ad after ad — let's not forget how ridiculously pervasive they were — McSally's campaign and outside groups attacked Sinema as not just wrong on the issues but a dangerous candidate, someone who would let Phoenix be blown up by a nuclear bomb, as one mailer put it.
In their one debate, McSally brought up an incident from a 2003 interview of Sinema by Libertarian radio host Ernest Hancock, who in a series of hypotheticals, asked what her opinion would be of him going to fight for the Taliban. Sinema answered him, "Fine. I don't care if you want to do that, go ahead."
In context, it was obvious Sinema was just trying to brush off the host, not encouraging him. But this became, in McSally's interpretation, either treason itself, or at the minimum promoting treason.
McSally told Sean Hannity in an interview: "I mean, this is unbelievable that she thinks it's OK for Americans to commit treason. In any other moment, this should be disqualifying and she would withdraw, but the Arizona media mostly is ignoring it or making excuses for her again."
By that time, though, most Arizona voters had tuned out the alarming critiques by McSally and her supporters. She could have accused Sinema of genocide and nobody would have noticed.
We can hope that the fact the voters ignored this — or even took it as a reason to vote against McSally — will discourage candidates from this sort of campaign in the future.
Get local news delivered to your inbox!
Subscribe to our Daily Headlines newsletter.