Sometime on Friday, Pima County will likely top the turnout for the entire 2014 midterm election.
And Election Day is still four days away.
Pima County voters have been pouring in early ballots at an unprecedented pace for a non-presidential election this year. The surge in votes from the state's most reliably Democratic-leaning region is also affecting the complexion of the statewide vote.
This week, Garrett Archer of the Arizona Secretary of State's Office noted that the turnout gap between Republicans and Democrats returning early ballots has been shrinking. In the earliest days of returns, ballots sent in by registered Republicans were outpacing those sent in by Democrats by a 12-plus percentage point margin.
On Thursday, that margin had shrunk to 8.6 percentage points, largely because of Tucson-area voters' accelerating returns, Archer said.
Overall in Pima County, 74 percent of registered voters get early ballots, county recorder F. Ann Rodriguez told me. Most of those who get early ballots, 56 percent, have already returned their ballots.
In Pima County, Republicans have a slight edge in early-ballot returns — 77,416, or 63 percent of the Republicans who get early ballots, have returned them. Among Pima County Democrats, 58 percent of those who got early ballots have returned them, but that adds up to 98,817 ballots.
Registered independents are slower voting early, having returned 52,684 ballots, or 46 percent of those mailed out.
Benny White, who volunteers analyzing voter and election data for the Pima County Republicans, said so far young voters have not turned out in big numbers.
"This whole election has been dominated by the 50- to 85-year-old voters. They're turning their ballots in," he said.
While Democrats and Republicans are voting as if it's a presidential election, the unaffiliated voters haven't shown as much enthusiasm, said Rodd McLeod, a Democratic consultant associated with several Southern Arizona candidates.
"What you're seeing is presidential year turnout, at least among Ds and Rs," McLeod said. "I don't know whether we'll see that among party-not-declared people."
Winning them, though, may be the key if Arizona Democrats, who have a significant disadvantage statewide, are to win any statewide races.
Green dumps Greens
The Green Party candidate for U.S. Senate is actually named Green — Angela Green. But she no longer supports the Green Party's candidate for U.S. Senate — herself.
On Thursday, Green announced she is now supporting Democrat Kyrsten Sinema. Green told Brahm Resnik of KPNX TV in Phoenix that Sinema is "more in line" with her own agenda than Republican Martha McSally is.
The timing is probably too late to have a big effect. The vast majority of Arizona voters receive early ballots, and most have probably sent theirs in already.
However, there is a curious element of timing that bears noting. Some Arizona Democrats have been receiving mailers from the Arizona Republican Party headed "Ultra-progressive Angela Green is too liberal for Arizona."
While it looks like an anti-Green mailer, there is really no need for Republicans to campaign against her. Instead, the mailer likely intends to tempt some Democrats into considering Green. The mailer features an attractive picture of Green — not what you normally use for someone you're criticizing — and a list of Green's alleged positions including that Green "wants to put everyone on government paid health care even covering all pre-existing conditions."
Obviously, that's a position some Democrats would find attractive, and if Republicans can convince enough Democrats to vote Green, that could help McSally. Even though Green now supports Sinema.
No Pelosi photos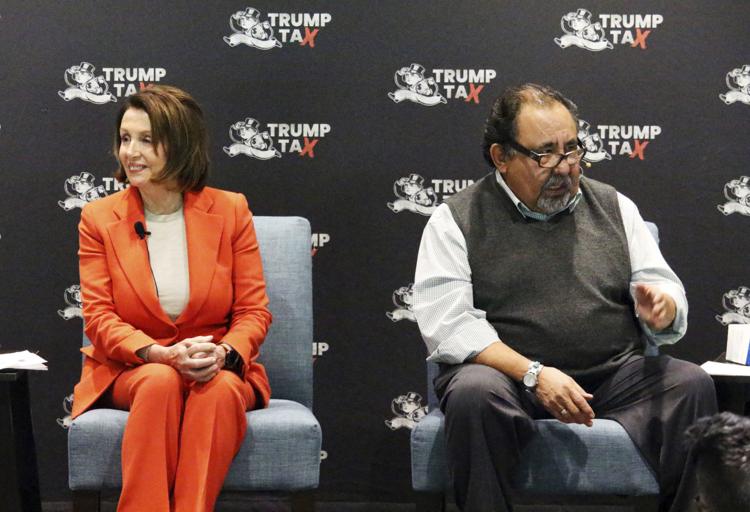 House Minority Leader Nancy Pelosi was in Tucson Thursday, but you will not be seeing any photos of her with Democratic congressional candidate Ann Kirkpatrick. The Arizona Daily Star, having been invited by local Democratic Party officials, sent photographer Kelly Presnell.
But Kirkpatrick spokeswoman Abigail O'Brien barred Presnell from entering. She said it was an invitation-only event, although an Associated Press photographer and reporter were allowed in. They apparently are working on a longer-term story, one that may not produce potentially damaging photos of Kirkpatrick with Pelosi before the election.
Pelosi is a reviled and motivating figure among Republicans. She has supported Kirkpatrick, the Democrat who is running against Republican Lea Marquez Peterson in Congressional District 2. If Democrats win the House, allies such as Kirkpatrick could make Pelosi the House speaker again. But Kirkpatrick probably has a better chance without pictures of her and Pelosi circulating just before Election Day.
100 percent pure fear
I've noted in previous columns the absurd fear-mongering of Republican congressional candidate Wendy Rogers. She has associated Democratic incumbent Tom O'Halleran with Antifa and made the main thrust of her campaign the idea that Democrats represent violence and mob rule.
This week, Rogers put out an ad that injects a 100-percent pure dose of fear into the amygdalas of her supporters. "Refugees or invaders?" the spot begins. "They're testing our president, and they're testing America." In the background there is sinister-looking footage of the recent migrant caravan in Mexico. The narrator goes on to say that if O'Halleran is elected, "mob rule" will replace the rule of law and "our America" will be "gone forever."
The timing was ironic considering that the ad came out the week after a passionate Trump supporter was arrested for mailing a dozen pipe bombs to prominent Democrats and Trump critics. No, O'Halleran has not put out an ad saying that Republicans are terrorists, even after this attempted political violence.
False-flag Finchem
This week the Arizona Mirror, a new online political publication in Phoenix, reported that two Arizona Republican legislators used their Twitter accounts last week to spread theories that Democrats had sent themselves the dozen pipe bombs that appeared in the mail last week. One of them was Rep. Mark Finchem of Oro Valley.
He apparently retweeted four posts that cast suspicions on Democrats for the mailed pipe bombs. Among them was one from former porn star and current self-proclaimed conservative "libslayer" Jenna Jameson, who said "Now that the democrats are sending bombs to themselves... they've reached a whole different level of desperation. #MAGABomber".
On Saturday, Finchem tweeted an apparent claim that he did not intentionally post those false-flag conspiracy theories. "I don't live on twitter, just found out #accounthacked" he wrote. As of Thursday night, though, he had not bothered to delete the tweets that he apparently was claiming were posted by a hacker.
Finchem, a two-term incumbent, did not answer a call I made to him Thursday evening.
He and fellow Republican Bret Roberts are facing a well-financed Democratic opponent in Legislative District 11, a solidly Republican district that stretches from Oro Valley, through Pinal County to the town of Maricopa.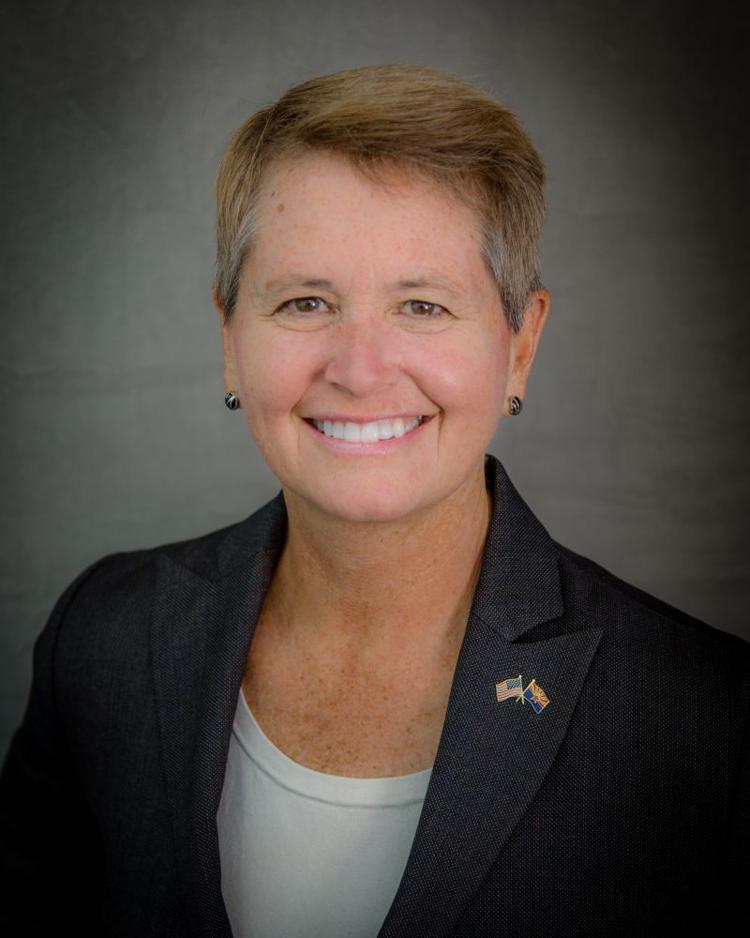 Democrat Hollace Lyon, of SaddleBrooke, has raised $158,628 according to a campaign finance report filed Monday. That compares to $86,832 raised by Finchem and $47,644 raised by Roberts.
Get local news delivered to your inbox!
Subscribe to our Daily Headlines newsletter.