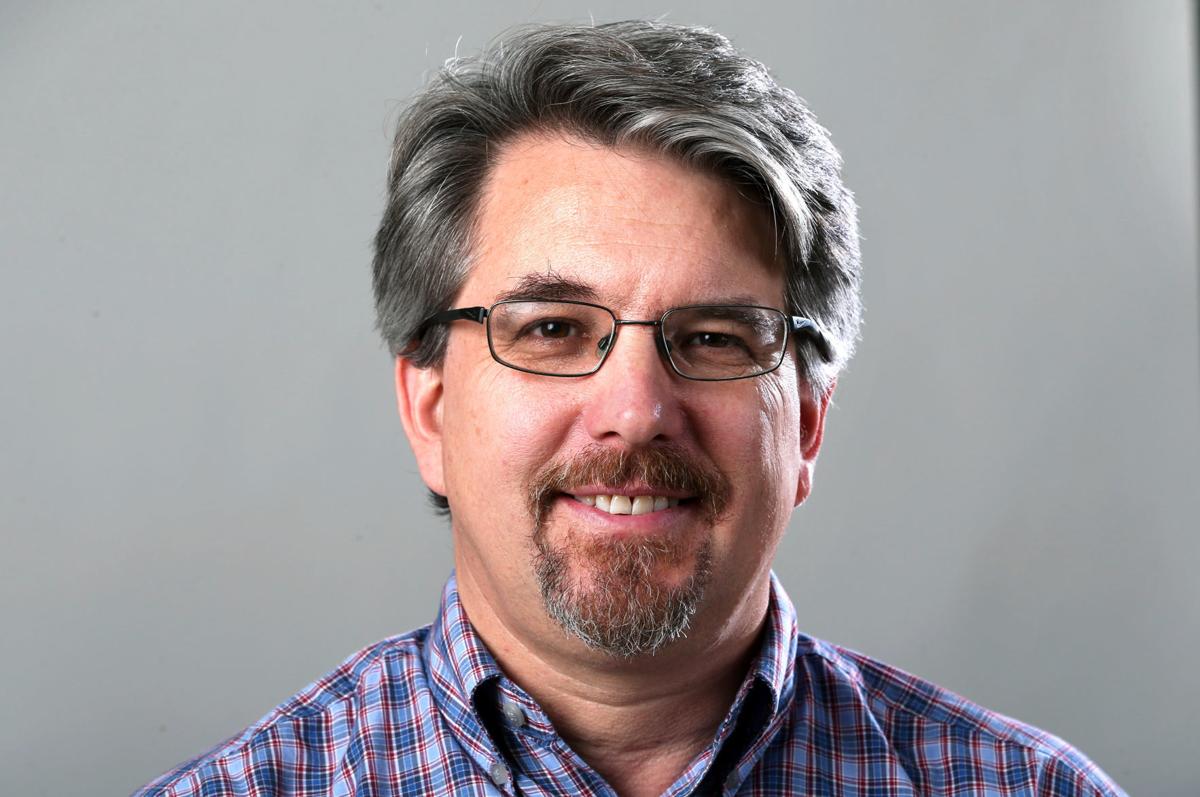 Nothing much happened in Justice of the Peace Precinct 2 after the hard-fought primary election of August 30, 2016.
Erica Cornejo won a three-way Democratic primary at the time, taking 43 percent of the vote to Patrick Moran's 32 percent and Alfonso Ramirez's 25 percent. There was no general-election challenger, so in December 2016 she took office. Moran and Ramirez went on with their lives.
But suddenly, last month, memories of the disagreeable contest came back, when it emerged that the Arizona Attorney General's Office has begun looking into an election-fraud complaint made by Moran against Cornejo 2½ years ago.
Moran, I should explain, had been serving as justice of the peace for about a year, having been appointed to the post vacated by longtime judge Jose Luis Castillo. But Castillo supported Cornejo in the primary, which became relevant in the residency complaint.
When Cornejo decided to run for the judgeship, she and her husband owned a house in the Sam Hughes neighborhood, which is part of Precinct Two, but they and their two children had not lived there for a couple of years and instead had been living with her parents in the Catalina Foothills. So, when she decided to run, she had to find a residence in the precinct, as state law requires.
My former colleague Murphy Woodhouse interviewed Cornejo about the residence issue before the 2016 primary. The Star ultimately decided not to do a story at the time, but I've listened to a recording of the interview.
You can tell from the interview and from the complaint Moran filed why there was an issue. But you can also see why the paper decided it was a borderline story, especially since courts are notoriously loose on enforcing residency requirements. What's hard to tell is why it has come back up now.
I asked Ryan Anderson, spokesman for the Attorney General's Office, but he was pretty tight-lipped.
"We got a referral, and it's an ongoing matter," he said.
The Pima County Attorney's Office received the original complaint in the summer of 2016 and passed it to the Attorney General's Office that Sept. 30. Cornejo's attorney, Jeff Rogers, said she did nothing wrong in declaring her residency.
The most suspicious detail in the complaint is that when Cornejo filed to run, she listed as her address a separate unit at a home owned by Castillo, the former judge who was a top supporter. The plan, Cornejo explained in 2016, was for the family to move in, but then there were mold and other issues with the home, so she didn't.
Another residence in the district didn't work out, before Cornejo finally rented an apartment in a complex on East 22nd Street, and the family split time between her parents' place and the apartment, she said in the 2016 interview.
"I didn't want to uproot my children for something that was going to be a pipe dream of mine," Cornejo told Woodhouse. "I knew that it was going to be a limited amount of time till the primary. If I didn't make it past the primary… ."
Of course, she did win, and Moran happily left his first political experience behind.
"I'd forgotten about it till I heard the AG was looking into it," he told me. "I'm back in private practice and I've moved on."
But, mysteriously, the Attorney General's Office had not moved on. We'll have to wait and see if there's a good reason why.
GOP race flare-up
This episode will probably go down on the blooper reel of GOP efforts to connect with African-Americans.
On Saturday, Feb. 16, Pima County Republican Party Chair David Eppihimer and two other party leaders attended the Drum Major Awards, an annual event organized by Clarence Boykins and others to honor people who have demonstrated a spirit of service as described by Martin Luther King Jr. in his sermon on the "drum major instinct."
The party gave out certificates to the award winners, each of whom gave a speech. But one of the speeches, by winner Valerie Stanley, who organizes the annual Juneteenth ceremony, did not sit right with Eppihimer.
He told me Wednesday that he understood her to be advocating, essentially, cultural segregation. That only blacks should attend Juneteenth, only Mexican-Americans should attend mariachi festivals, strictly Jews should attend Jewish cultural events. That sort of thing.
"I was stunned and Ophelia (Parker, a fellow Republican) was stunned. But we finished up the event professionally, and we shook hands and went home," he said.
The next day, he wrote Boykins an email saying he was "appalled by the racism displayed" by Stanley, and in light of her comments, the Pima GOP would be pulling out of its planned participation in the upcoming Juneteenth event. Later he retracted that email, noting he had not consulted with the executive committee before pulling out and apologized for his haste.
"All hell has been breaking loose since then," Eppihimer said.
It's not Eppihimer's first brush with racial controversy, though. Last year he accused U.S. Rep. Raúl Grijalva of being a "raging racist" against whites.
Kuuleme Stephens, a GOP executive committee member who is part of the minority outreach committee, resigned from the party leadership and wrote a long blog post excoriating Eppihimer, who is beginning his second two-year term as chair. Stephens did not attend the event, but said Eppihimer misunderstood Stanley's comments, and that his overreaction reflected what she called his ongoing issues with sexism, racism and control.
Boykins wrote an email to Eppihimer explaining that he thought Eppihimer had misunderstood Stanley's remarks, as well. What she was calling for, basically, was for African-Americans to be in charge of their own community events, Boykins said.
The episode has left hard feelings on all sides that as yet are unresolved.
Sinema slips out
Far be it for me to question the vote-counting skills of Senate Majority Leader Mitch McConnell, the Kentucky Republican. But if I were McConnell, I'd have considered calling a quick vote on the border-wall national emergency declaration by President Trump, sometime between Thursday this week and Tuesday next week.
That's because Democratic Sen. Kyrsten Sinema has made herself quite unavailable to vote during that period. Sinema flew out Wednesday to New Zealand, where she is participating in Saturday's Iron Man Triathlon in Taupo.
Sinema scheduled the triathlon before being elected to the Senate, her spokeswoman, Hannah Hurley, told me.
In a written statement, Sinema said: "As Chair of the Women For Tri Advisory Committee, I'm racing Ironman New Zealand to celebrate and highlight the increase in women's Ironman participation in this part of the world. Women For Tri is working to increase women's participation in Ironman competitions across the globe, and I'll be meeting with local Women For Tri ambassadors to continue breaking down barriers and encouraging female athletes."
I found the early absence from the U.S. Senate a little surprising. Who takes an international vacation two months into their new job? But it's true that senators often miss votes as they're traveling, for work or personal reasons.
Still, it could be significant if McConnell were to call that vote. After the House voted against the president's national-emergency declaration on Wednesday, the Senate is required to take up the issue within 18 days. And with three Republicans likely to vote against the president, one missing Democrat could turn the vote into a tie, to be broken by the vice president.
Contact columnist Tim Steller at tsteller@tucson.com or ​520-807-7789. On Twitter: @senyorreporter