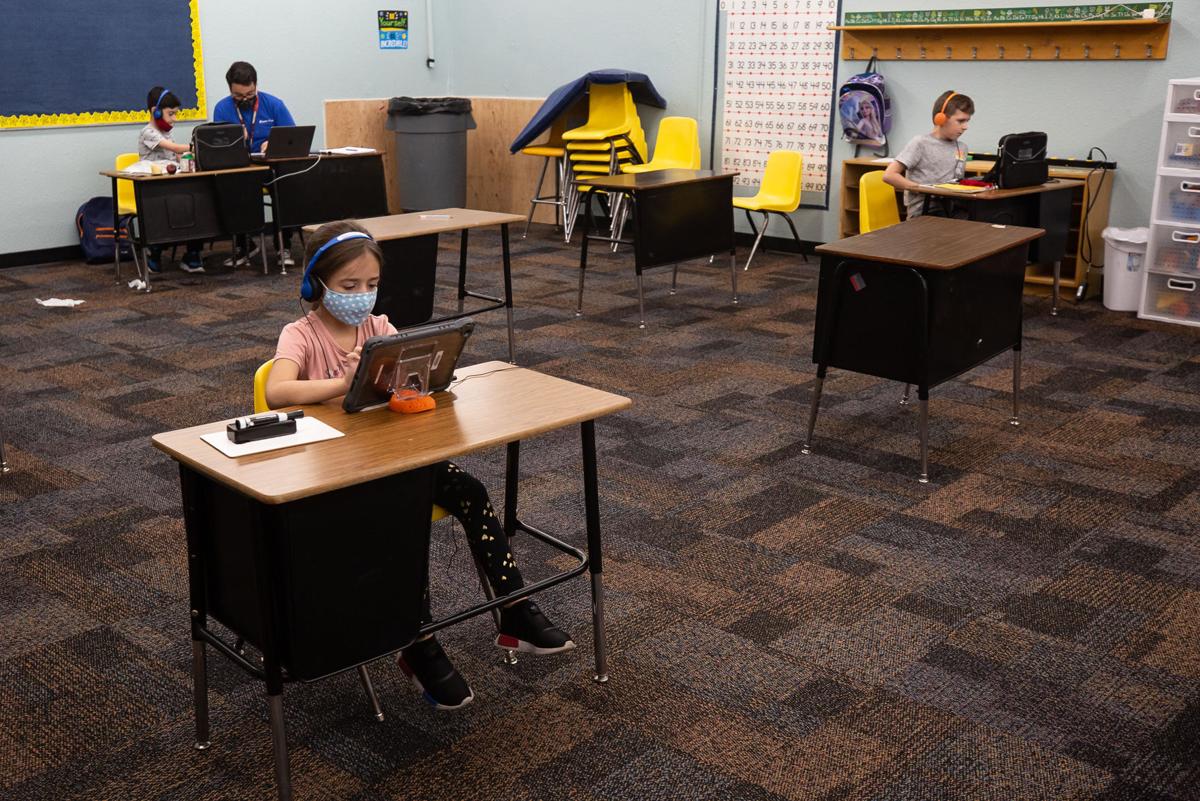 The Sunnyside School District is working to have students return for a mix of in-person and online learning starting Oct. 19.
The tentatively scheduled start of hybrid learning would come 10 weeks after the school year began remotely due to COVID-19.
Tucson's second-largest school district plans to split students who opt for hybrid in-person learning into two groups. Group A would go to school on Mondays and Thursdays, and Group B would attend on Tuesdays and Fridays. Wednesdays are reserved for virtual learning from home with a teacher.
The remaining days of the week that students are not on campus, they will work independently with no teacher check-in.
A fully remote option will continue to be available for Sunnyside families.
As far as teachers are concerned, whether they will be returning to school sites or allowed to continue teaching from home is dependent on how many students opt for in-school instruction. Some students may be assigned different teachers in the process.
Families are being surveyed on their preference. Sunnyside anticipates that between 25% to 40% of parents will want to stick with online learning.
Despite the county meeting the state benchmarks to start offering hybrid instruction, the Pima County Health Department has an additional metric regarding the region's ability to conduct contact tracing that hasn't been met. Officials have also recommended schools wait until it's apparent how the influx of students at the University of Arizona affects the coronavirus and public-health metrics.
Pima County's superintendents have all agreed to follow the guidance of the local health department, Sunnyside School District Superintendent Steve Holmes said.
"Trying to keep cohorts of students together and social distancing is super important as we begin to open up," he said. "We cannot social distance if we have all kids coming in."
Tucson's largest school district, TUSD, announced on Sept. 9 that it will also start hybrid, in-person learning on Oct. 19, as long as the Pima County Health Department says it's safe to do so. TUSD's tentative start dates for a phased-in return of employees begins with district office employees on Sept. 21, followed by support staff on Sept. 28 and teachers on Oct. 19. Like Sunnyside and TUSD, a number of local districts have said they are waiting to begin hybrid learning until after fall break in mid-October.
Both Sahuarita and Vail school districts have announced tentative dates to start a hybrid learning model later this month that also splits students into groups who attend on staggered days.
Sahuarita is starting on Sept. 17 with the elementary grades first and hopes to incorporate the upper grades a couple weeks later. The district did not respond to questions on whether they would push the tentative date back if the county health department had yet to say it's safe to return.
The Vail Unified governing board voted last month to proceed with hybrid in-person learning once the state's metrics had been met, with Superintendent John Carruth saying in a letter to parents on Sept. 4 that the district is targeting a start date of Sept. 21. District spokeswoman Darcy Mentone says to change that would take another board vote.
In anticipation of reopening, the Vail School District has been training its own contact tracers for the last two months, Mentone said. If that continues to be the only area of concern for Pima County, Vail is likely to proceed with hybrid learning.
"At the moment, with the indicators the way they are, we feel comfortable moving into hybrid," she said.
Photos: Back-to-school in Tucson during the pandemic
"Mustang Stampede"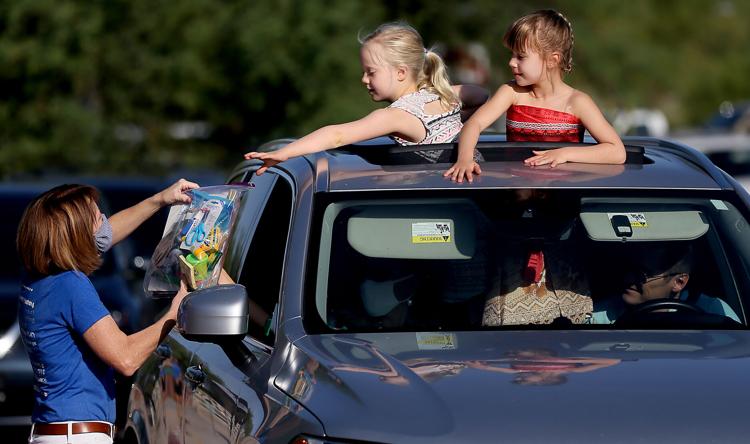 First Day of School, John B. Wright Elementary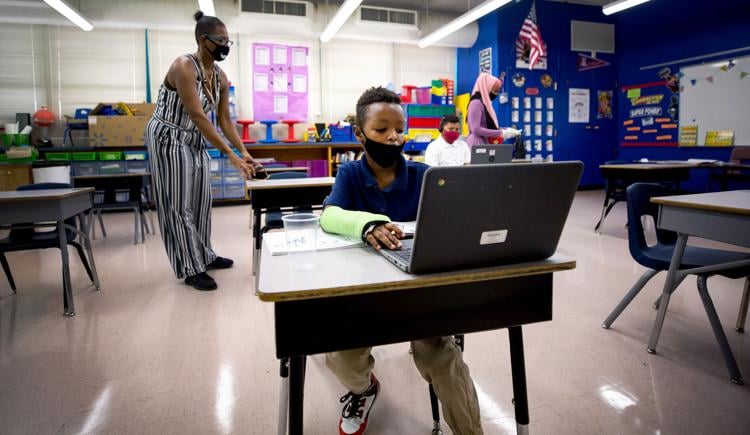 "Mustang Stampede"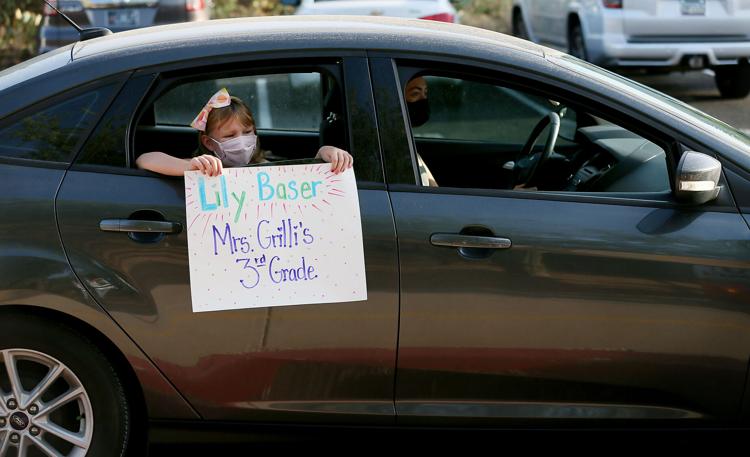 "Mustang Stampede"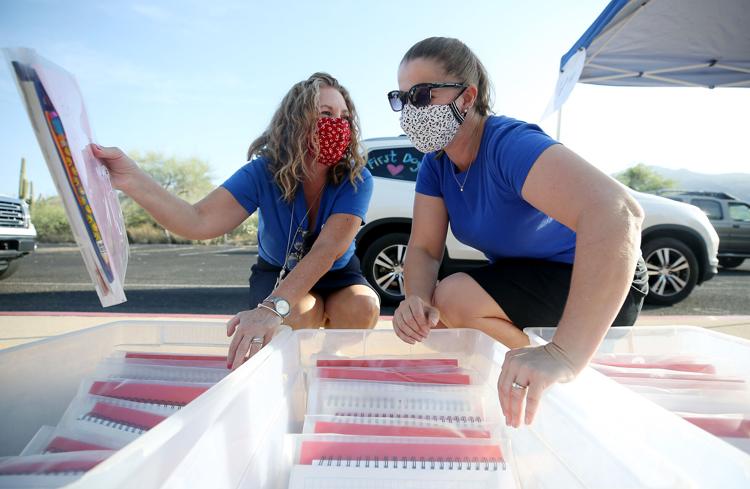 "Mustang Stampede"
"Mustang Stampede"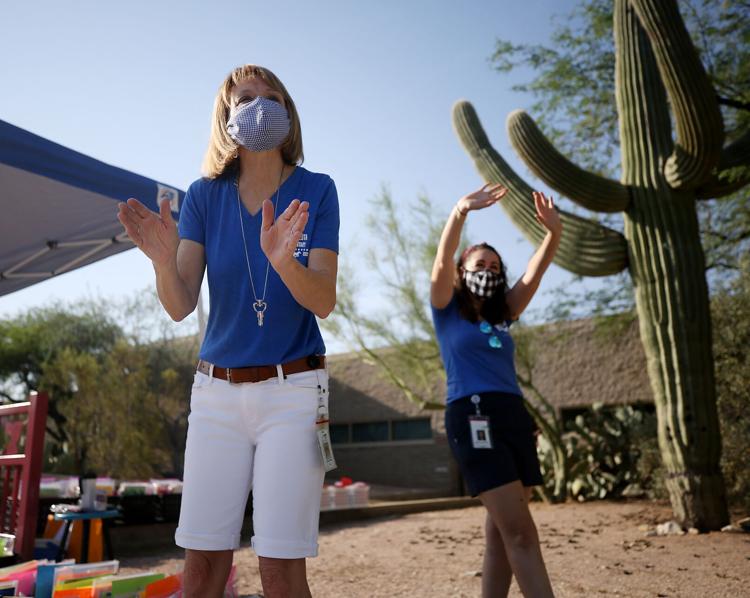 "Mustang Stampede"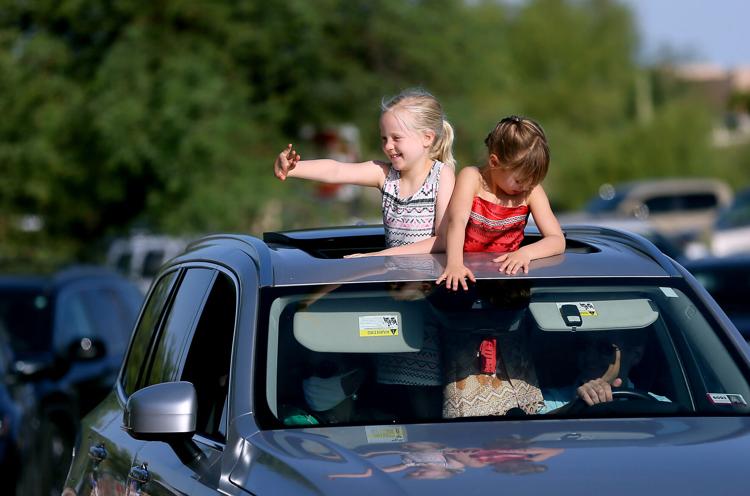 "Mustang Stampede"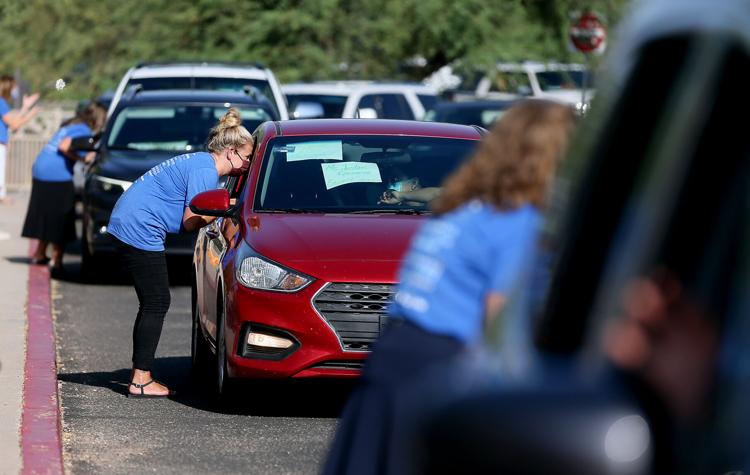 "Mustang Stampede"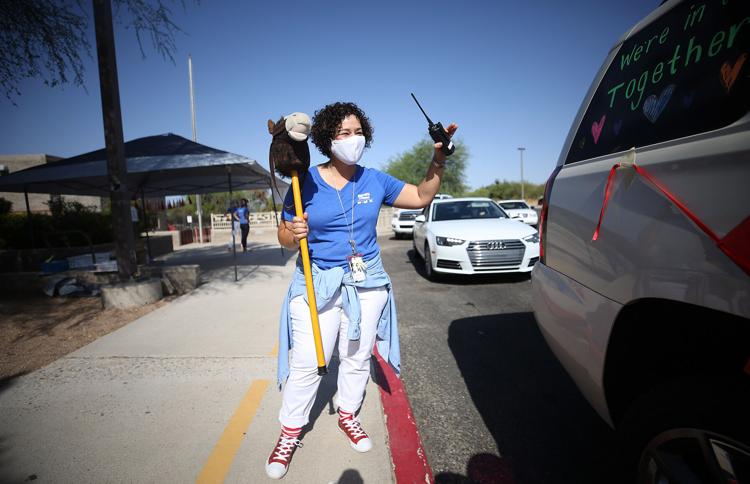 First Day of School, John B. Wright Elementary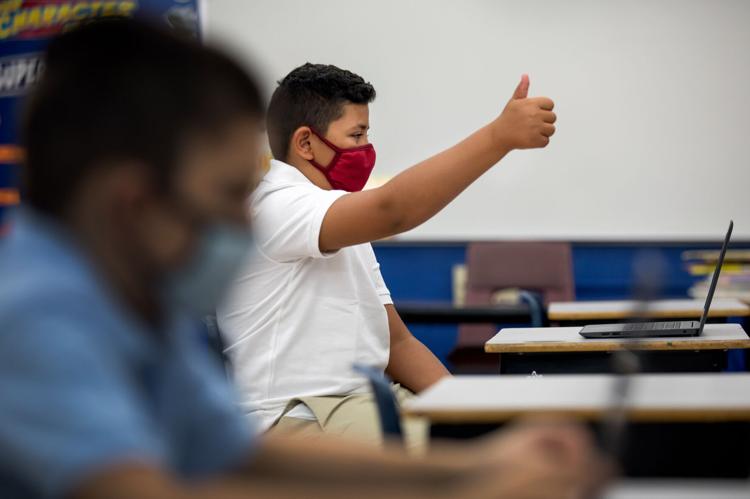 First Day of School, John B. Wright Elementary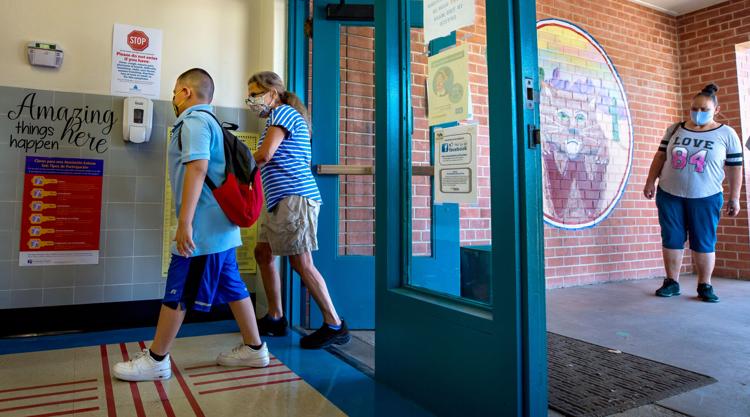 First Day of School, John B. Wright Elementary