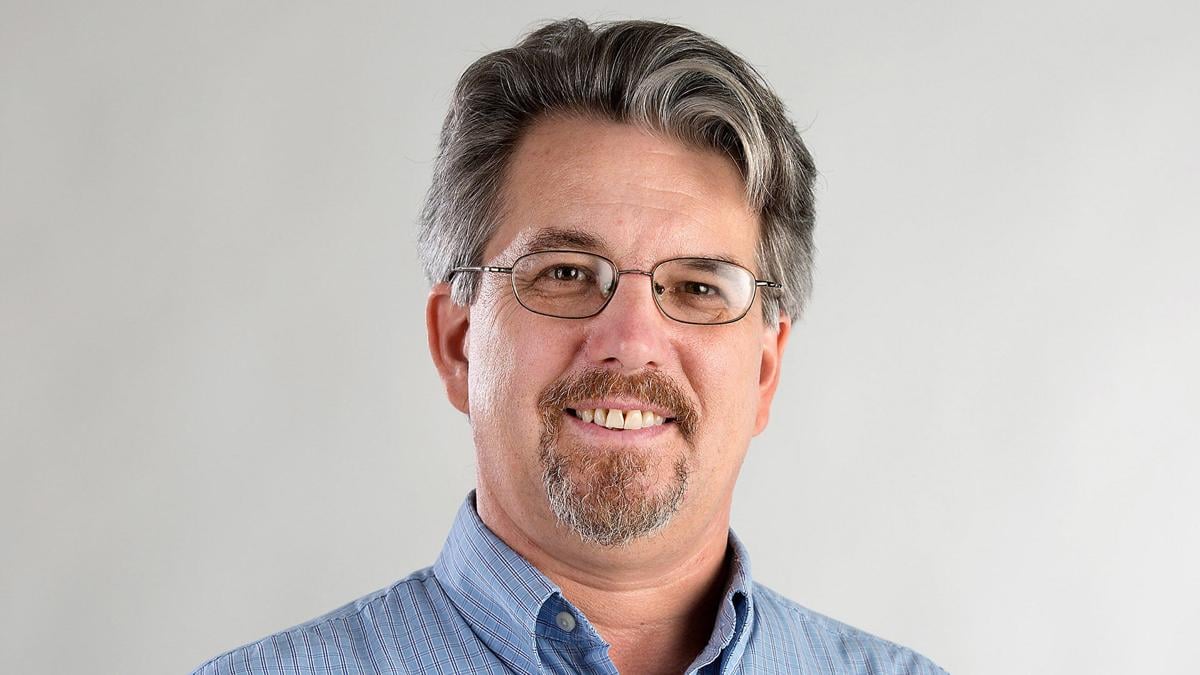 The way our justice system usually works, it relies on people talking to other people, in person, sometimes under oath.
For most of a year now, though, it's been inadvisable at best, dangerous at worst, to get together and hash out our conflicts the normal way.
The police, the jail, the constables, the courts, the attorneys — they've all adapted on the fly, sometimes creatively and productively. They use Microsoft Teams, for example, for many court hearings. But the system isn't built for this and is starting to bend under pressure.
The details are as nitty-gritty as this: Pima County's 10 constables, preparing for a possible January onslaught of evictions they have to carry out, say they don't have enough personal protective equipment. They often end up inside people's homes, dealing with them face to face, with just a cloth face covering and maybe gloves.
One constable just got back to work after 18 days out with COVID-19.
And the problems are as abstract as a growing backlog of criminal cases in Pima County Superior Court. A dozen trials were scheduled to begin in January, but on Friday, presiding judge Kyle Bryson suspended them again, this time till Jan. 31.
"We are back to where we were in the summertime when we had that other spike," Bryson said Friday. "We've reduced our presence in the building to half staff."
With no threat of an impending trial or prison, defendants are often declining to take plea bargains, which is the way 96% of criminal cases are resolved. And those who want to go trial must simply wait.
At the federal level, Tucson's immigration court was closed from April to September, delaying the processing of hundreds of immigration cases. The gears of this Justice Department administrative court started grinding again, but the court closed unexpectedly Friday.
"Out of an abundance of caution related to COVID-19, the Tucson Immigration Court is closed today, Dec. 18, for cleaning, consistent with CDC guidelines," the court announced via Twitter. "Any known close contacts have been notified."
As COVID-19 surges again, the ripples move further and further out. The Pima County jail, which has been a relative standout in terms of handling COVID-19, has now suffered what Sheriff Mark Napier termed a "minor outbreak."
One result, said immigration and criminal- defense attorney Margo Cowan, is that she couldn't see a client she tried to videoconference with Thursday night. The same man couldn't appear for a video hearing he was to have Friday in Pima County Superior Court.
"The jail has really been diligent," Cowan said. "This is the first time there's been an outbreak where you can't see clients."
When clients and attorneys can't meet, that bogs down the rest of the criminal-justice process.
But there's a whole other dynamic preventing cases from being resolved, said chief deputy Pima County Attorney Amelia Cramer. Defendants who are out of custody have leverage because no trials are happening.
"Defense counsel or defendants are declining plea offers that previously they would have been taking," she said. "If they're out of custody, they don't want to go into custody. If they're in custody, they'd rather be in our jail where it's safer" than prison.
"Our caseloads have gone from 45 to 50 per prosecutor up to 90, because they're just not moving."
Among the stagnant cases is that of King Yates, accused of killing Branden Roth in the Pima County jail in April 2017. Yates, who is representing himself in the case, is already spending life in prison for murdering his wife, Cassandra Yates, in 2016. He was in jail awaiting trial for that murder when he was accused of killing Roth, his cellmate.
Now that hearings are taking place by video link, Yates is refusing to participate, said Roth's mother, Carrie Walker. Nothing has happened in the case since 2018, she said.
"We can't move on from anything because we're stuck in time, because they won't force him to sit in front of the video monitor," she said. "He has 99 years to drag this out."
On the other hand, criminal-defense attorney Jeff Rogers said, a defendant who is in custody and wants the speedy trial that Arizona's Constitution guarantees is simply out of luck.
"They've issued a blanket waiver of that," he said. "You've got clients who are pretty impatient."
In the immigration world, people often wait years to get their status adjusted. On Friday morning, attorney Trevor Hill met at the federal building downtown with a client who was expecting to win her legal permanent residence that day.
When Hill arrived, she was in the lobby and told him the hearing had been canceled.
"In the grand scheme it's the responsible choice," Hill said of the court's closure. "But now we don't know when we're going to come back and get it done."
The pandemic has wreaked havoc in a completely different part of the justice system — the constable's office.
Presiding Constable Kristen Randall has been wrangling with Pima County Administrator Chuck Huckelberry, asking for training from medical professionals and more personal protective equipment to protect constables and the public, especially when they perform evictions.
The threat isn't just theoretical: Constable Bennett Bernal was infected and became sick the day after Thanksgiving, he said.
"My understanding is I went into a home where the mother had tested positive for COVID," Bernal said Friday. "To be honest, I'm surprised a lot of us haven't gotten it."
About half the time constables knock and the residents are home, they simply don't answer the door, his colleague Randall said. Then the constables must go into people's homes to serve the eviction papers. Once in recent weeks, a constable found the resident sick in bed.
"When you consider the viral load of someone who's in their room and they're sick, it's a lot higher than when you pass somebody in the supermarket," she said.
The constables don't cherish the thought of evicting people, but it is a big part of their job, along with serving protection orders and other court papers. A surge of evictions is likely in January when federal protections for renters run out, and landlords seek redress for rent that has gone unpaid for months.
"I want a plan, then I want the proper PPE for that," Randall said.
She has also sought guidance on the possibility of serving evictions without going into homes, something that Huckelberry has asked Bryson to consider.
It's another adaptation of the system, which has proven able to adapt, but with increasingly serious consequences as the pandemic explodes again.