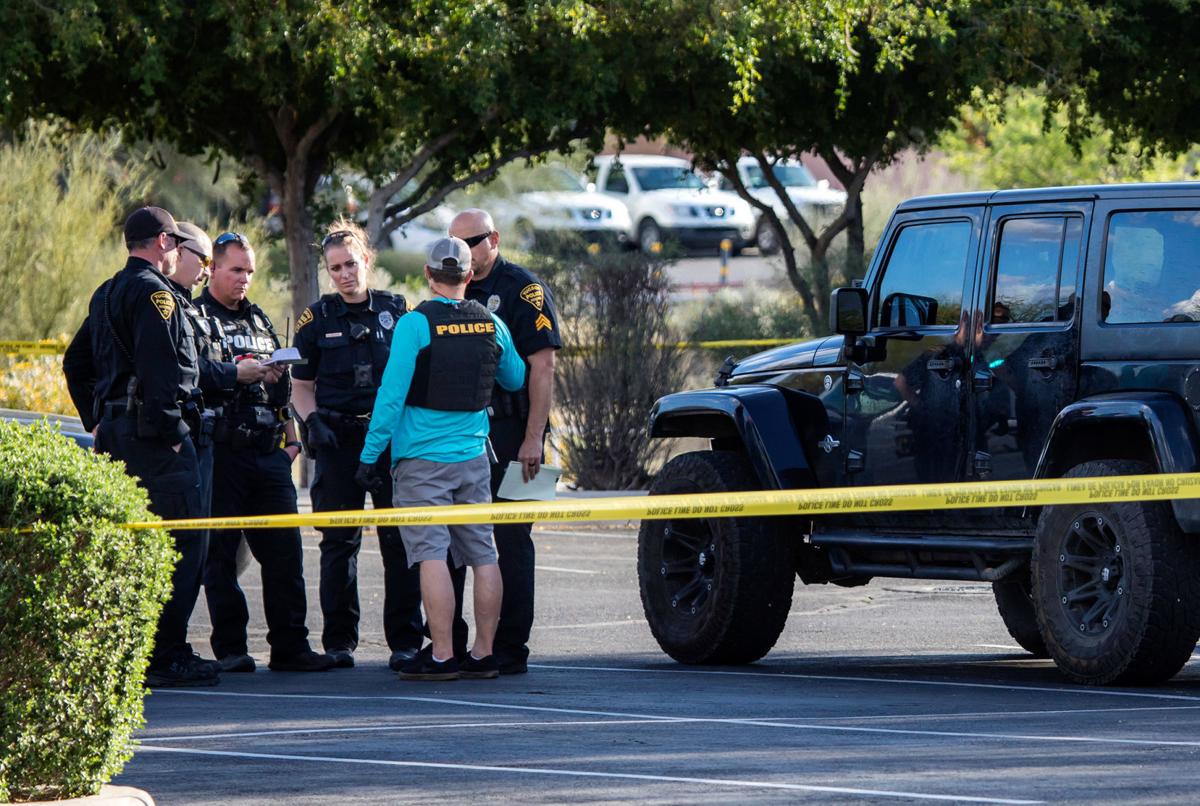 Councilmembers and Mayor Regina Romero on Tuesday discussed the ordinance and the community's response to it, which went viral over the weekend. Social media posts from community members and people around the country, including rapper Ice Cube, shared posts saying the ordinance makes it illegal to record police in Tucson.
The ordinance, 11746, recognizes people's right to free speech and to record police, and does not make it illegal to practice those rights.
It prohibits people from entering police-restricted areas and interfering with police enforcement activity. It also says police officers can restrict people from entering crime scenes.
Romero said some of the concerns she has heard from the community were about the language in the ordinance.
She suggested changing the language of the ordinance to more specifically say a police officer cannot create boundaries of a crime scene specifically to inhibit recording, or that the boundaries set should be reasonable.
Tucson police Chief Chris Magnus told council members that officers are used to being recorded and always have their body cameras on. He said the ordinance allows officers to create an area that is as minimally restrictive as possible to allow them to safely perform their job.
"They can still film, absolutely," Magnus said. "They just have to be a reasonable distance back and we have to be fair what that distance is and we have to be able to justify it."
Councilman Steve Kozachik said any decision should be made based on reality and not on misinformation.
He reminded council members and the mayor of the reason they passed the ordinance.
"Our cops have a legitimate right and need to preserve a crime scene," he said. "That's what it's about, not about eliminating somebody's First Amendment right to speak or (record) video."
The ordinance was adopted April 21 in response to a nationwide trend where people show up at crime scenes to record police, looking to create conflicts they can post online for profit.
In one instance locally, a man approached two officers, one of them female, as they guarded the perimeter of a crime scene. When asked to move back, he launched an X-rated tirade, shouting the B-word, the C-word, the F-word and other obscenities for about 20 minutes as his camera rolled.
For councilmembers Paul Cunningham and Lane Santa Cruz, the need for community input is paramount.
"For me, taking pause and allowing that dialogue to happen I think it's a good thing," Cunningham said. "We've come too far to prove that we're one of the most progressive police departments in the country to die on this hill here, about this ordinance."
Added Santa Cruz: "I think our community, the country as a whole is fed up with business as usual and are demanding a seat at the table ... our responsibility as elected officials is to make room and to also recognize that we don't always have it all figured out."
The ordinance will be discussed at the June 23 meeting, where that feedback will be taken into account.