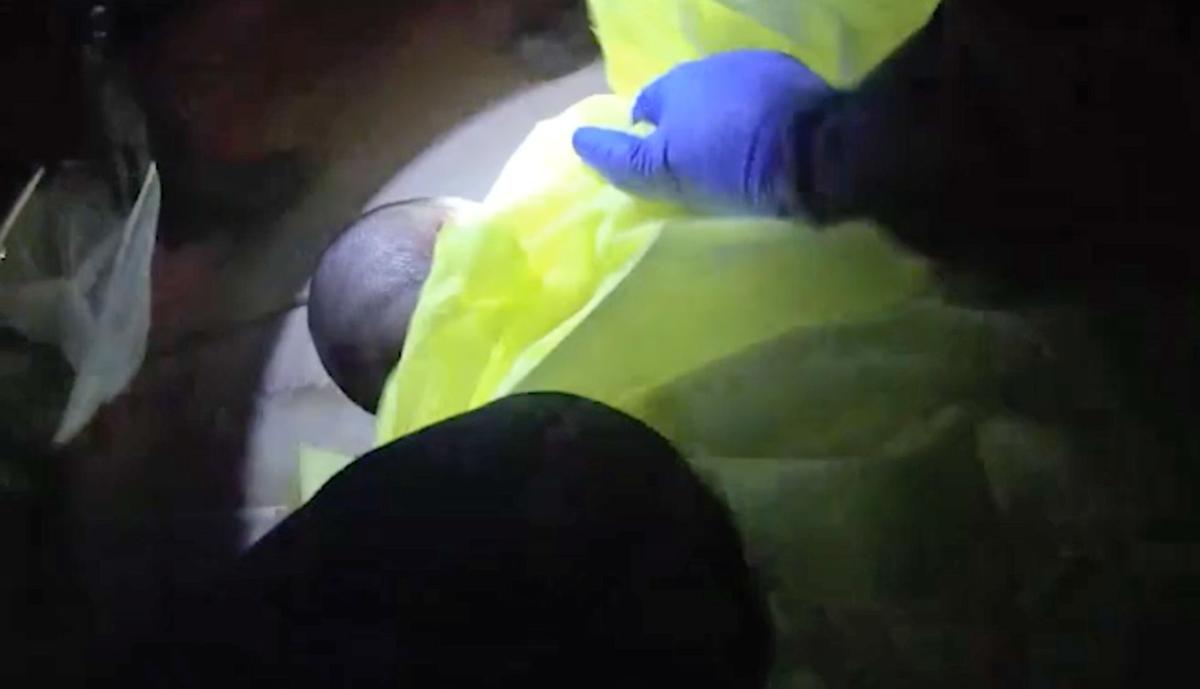 The Tucson Police Department is discontinuing the use of gauzy head coverings known as "spit socks" and replacing them with clear plastic shields to protect officers from the oral fluids of combative suspects they are arresting, city leaders heard last week.
Officers also will no longer "hog-tie" suspects as the department switches to a safer restraint system in the wake of two in-custody deaths involving police officers this year.
The recent changes are among several cited by police officials in an update to the mayor and city council on TPD's progress implementing dozens of recommendations to prevent similar deaths.
The recommendations came from a recent in-depth review that examined the March death of Damien Alvarado, 29, and the April death of Carlos Adrian Ingram-Lopez, 27.
Both men were high on drugs, acting erratically, and being restrained by police when they died. Three police officers resigned before they could be terminated in the aftermath of the Ingram-Lopez death.
The review, led by national experts in criminal justice reform, identified more than 30 contributing factors in the deaths, ranging from communication breakdowns to subconscious racism to a lack of a coordination between police and paramedic response.
It produced 53 recommendations for changes to the city's police, fire and 911 agencies.
Among the recent TPD changes described at a Nov. 4 city council study session:
Spit socks — mesh-like head coverings applied when a combative suspect is spitting or threatening to spit at officers
— do not block the ability to breathe, but their use may raise the distress level of someone in a mental health crisis, the review found. Police Chief Chris Magnus said the department is transitioning to use clear plastic face shields instead and will monitor the use of the new devices to ensure they perform as expected.
So-called hog-tying of aggressive suspects — binding the hands and feet behind the back, then attaching both sets of bindings with a strap pulled tight — is being replaced with a new device made of padding that wraps around the legs.
TPD has developed a new training program based on the problems the review identified in the Ingram-Lopez case, such as the need to help officers recognize when a suspect is in the throes of a life-threatening health crisis.
The department is expanding access to crisis intervention training, a voluntary 40-hour course officers can take to learn more about handling difficult mental health situations.
Mayor Regina Romero thanked the police chief and said she hopes the review findings will be widely read in Tucson.
"The report is an absolute must-read for all of us and the community as well," she said.
Contact reporter Carol Ann Alaimo at 573-4138 or calaimo@tucson.com. On Twitter: @StarHigherEd
Get local news delivered to your inbox!
Subscribe to our Daily Headlines newsletter.