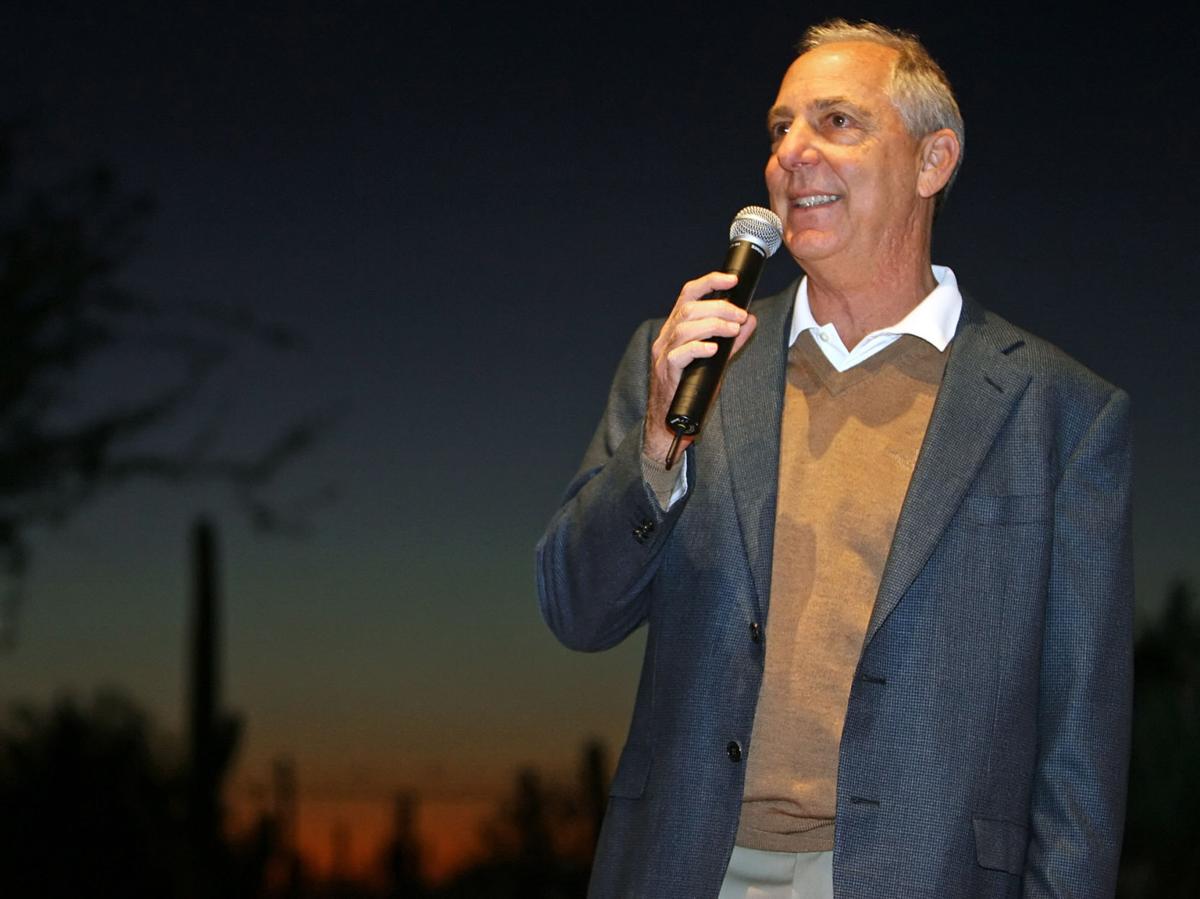 PHOENIX — A prominent Tucson developer will serve on a commission that will draw the lines for congressional and legislative elections for the coming decade.
Republican David Mehl was chosen Thursday by Arizona House Speaker Rusty Bowers to serve on the state's five-member Independent Redistricting Commission.
Bowers, as the top House Republican, got the first pick.
The next three members of the commission will be chosen in turn by the House minority leader, the Senate president and the Senate minority leader.
Those four members will then select from a list of what are supposed to be nonpartisan nominees for the fifth person, who will chair the commission.
Mehl is the president and owner of Cottonwood Properties, which developed projects including Dove Mountain and La Paloma. "Since 1975, Cottonwood has developed around a billion dollars of real estate projects in Southern Arizona," said his application for the commission.
He is a member of the Southern Arizona Leadership Council, is active with the Urban Land Institute and serves on the board for the Pusch Ridge and Cornerstone Christian Academies.
Mehl is also a dependable GOP donor.
He gave $20,100 to two committees working for the reelection of Republican Gov. Doug Ducey in 2018.
And this year alone he has put $10,000 into the Pima County Republican Party, provided cash for various Republican legislative candidates, and contributed $25,000 to the campaign run by the Arizona Chamber of Commerce and Industry to defeat Proposition 208, which seeks an income tax hike on top Arizona wage earners to finance new funds for public schools.
Online records with the Secretary of State's Office show Mehl donating to GOP causes and candidates going back to at least 1996.
On the federal side, there is $11,200 in donations for President Trump's reelection campaign, $10,000 to the National Republican Senatorial Committee and $5,600 directly to the bid by Sen. Martha McSally to hang on to the Senate seat given to her by Ducey.
Earlier donations include $13,000 for McSally's 2014 congressional race.
Mehl also made multiple donations to Jonathan Paton, for both his legislative campaign as well as $12,000 for his unsuccessful bid for Congress. Paton sits on the Commission on Appellate Court Appointments that nominated Mehl for the redistricting commission.
Bowers, in making the appointment, praised Mehl.
"David will bring remarkable experience and leadership to the commission, as well as a profound appreciation for the monumental importance of this duty," the speaker said in prepared remarks.
"I have immense confidence that he will apply the skill and standards that have been a hallmark of his professional success so that he will fulfill this crucial constitutional responsibility to achieve a fair result that reflects our great state."
Mehl, in his own prepared statement, said he looks forward to the work and promised to carry out his responsibilities "with integrity and fairness for the good of all Arizonans."
Photos: Stock car racer Kelly Jones returns to the track after a six year hiatus
Kelly Jones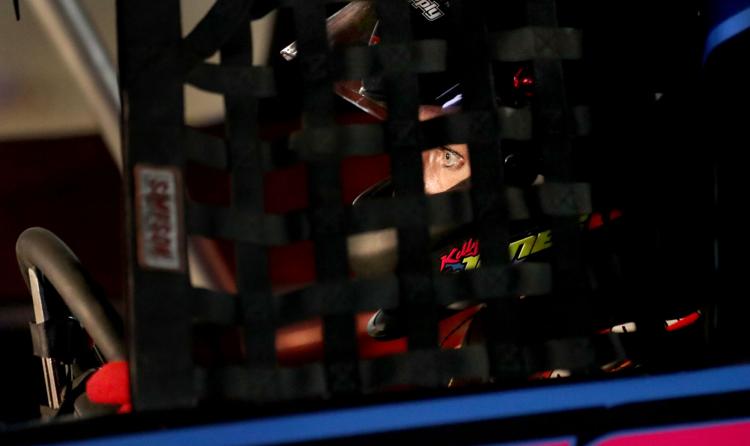 Kelly Jones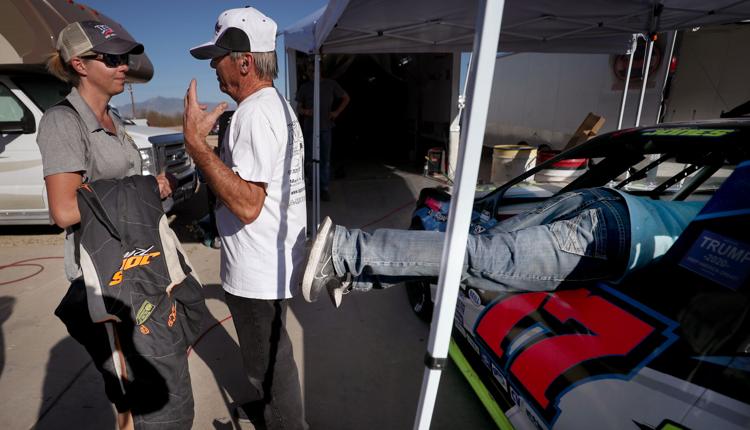 Kelly Jones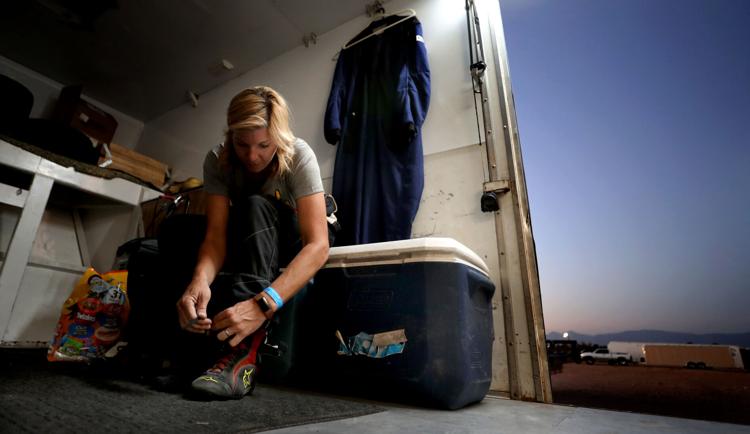 Kelly Jones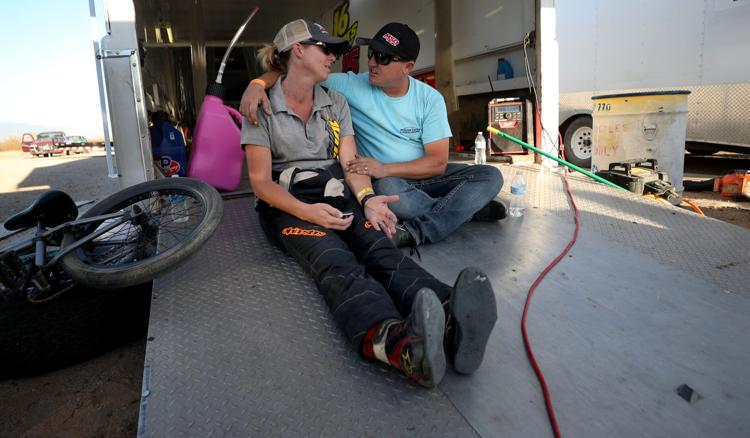 Kelly Jones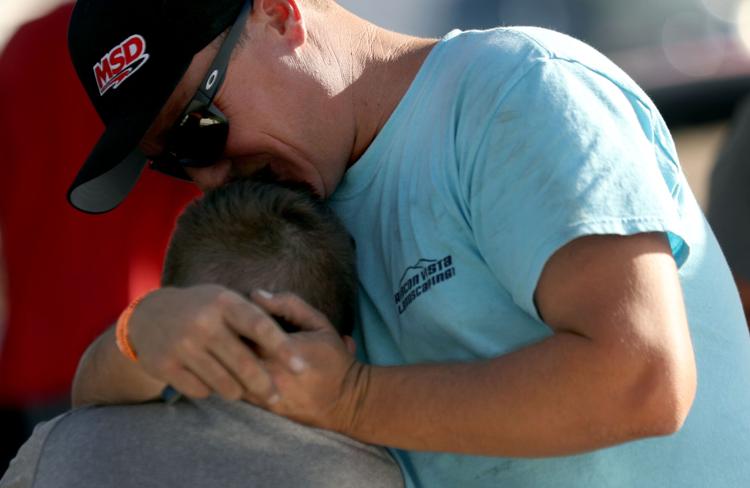 Kelly Jones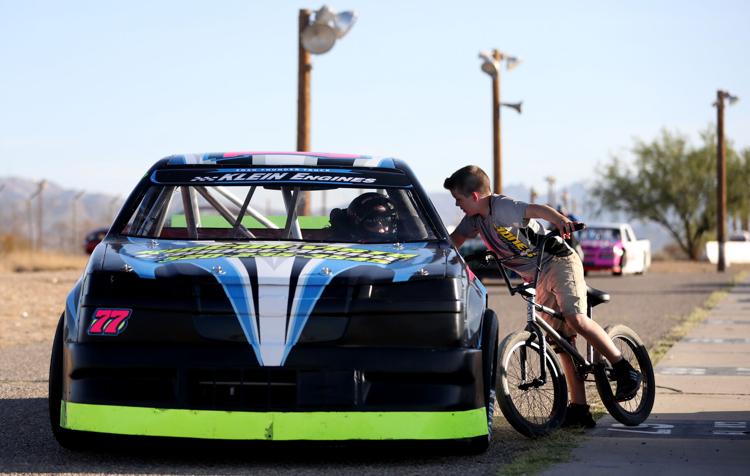 Kelly Jones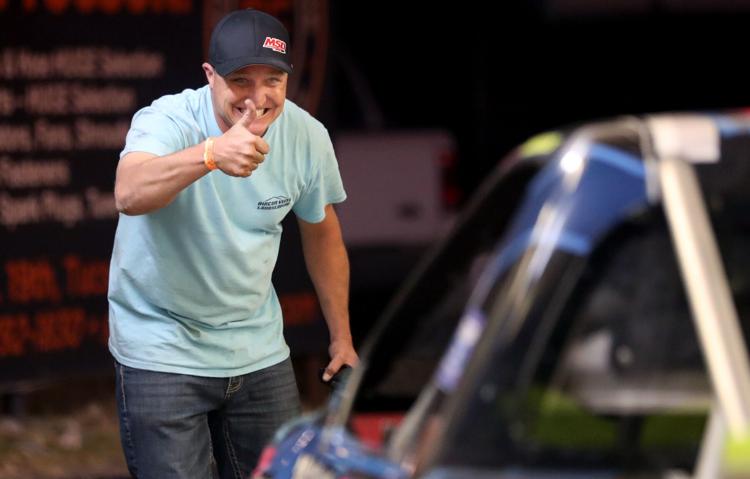 Kelly Jones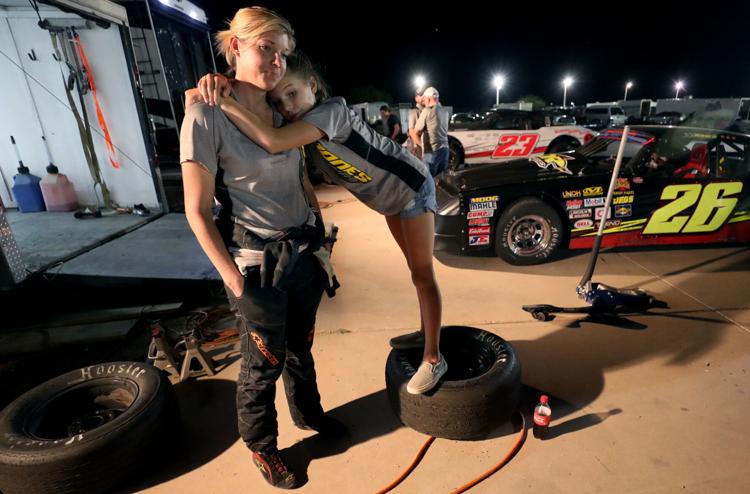 Kelly Jones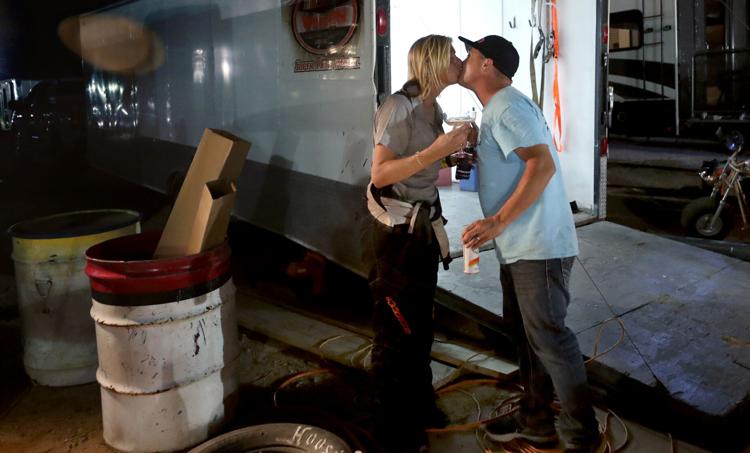 Kelly Jones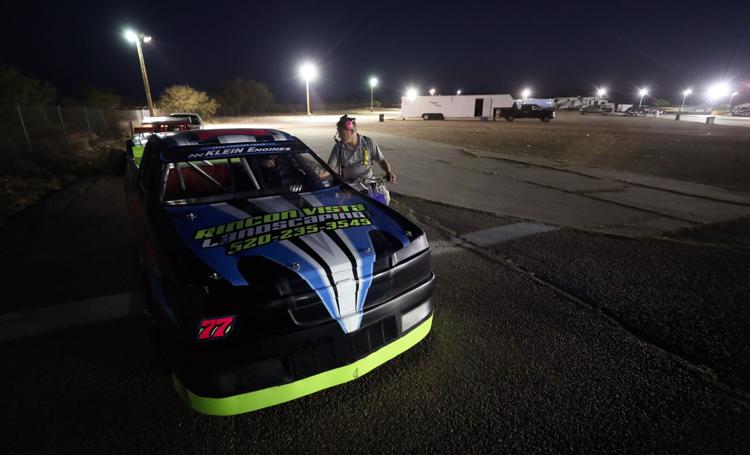 Kelly Jones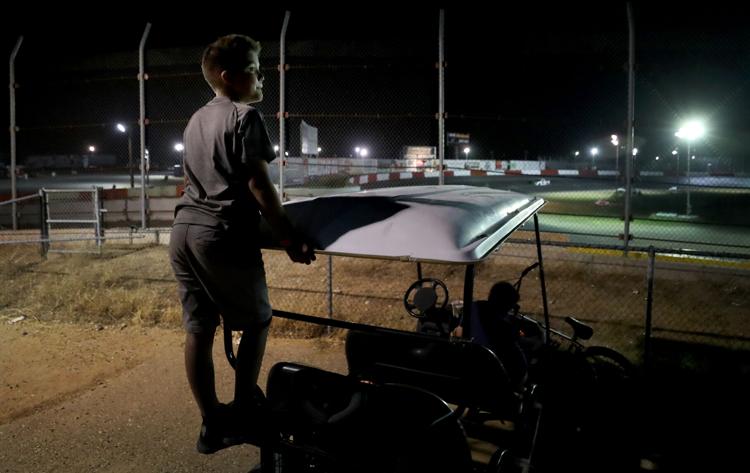 Kelly Jones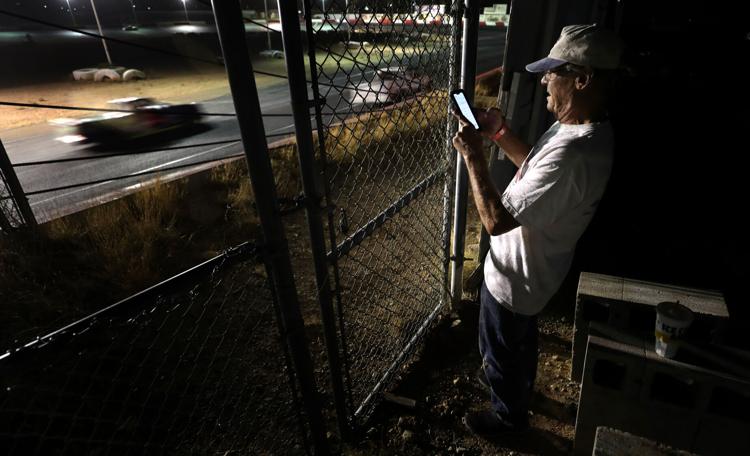 Kelly Jones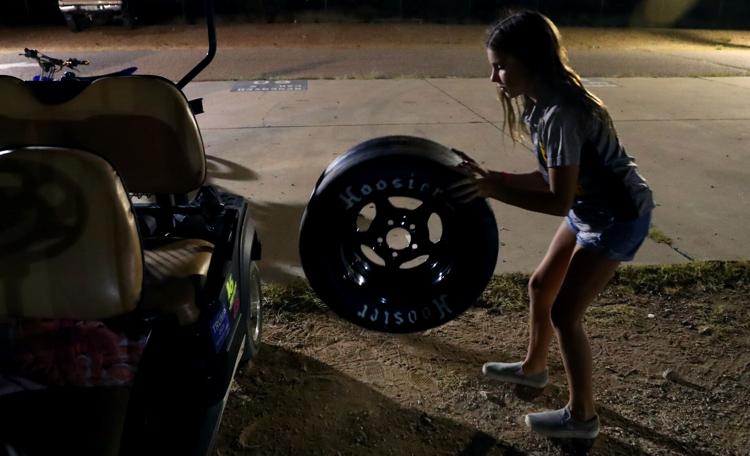 Kelly Jones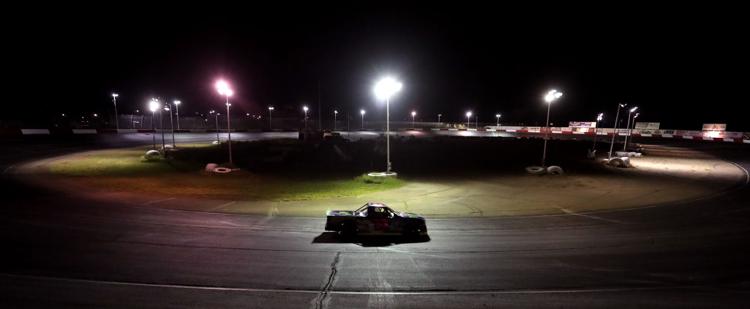 Kelly Jones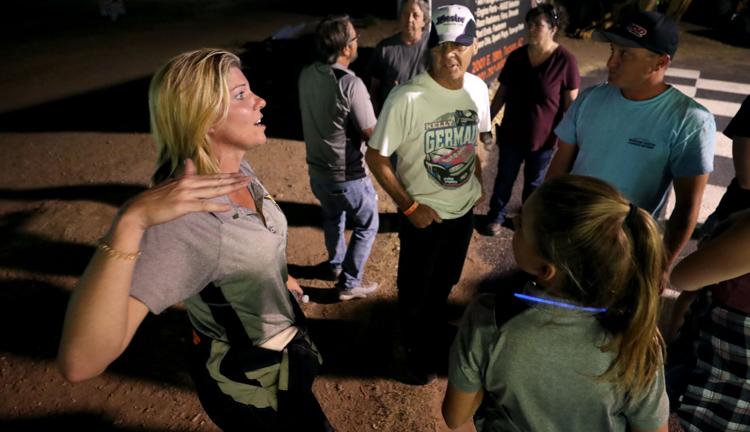 Kelly Jones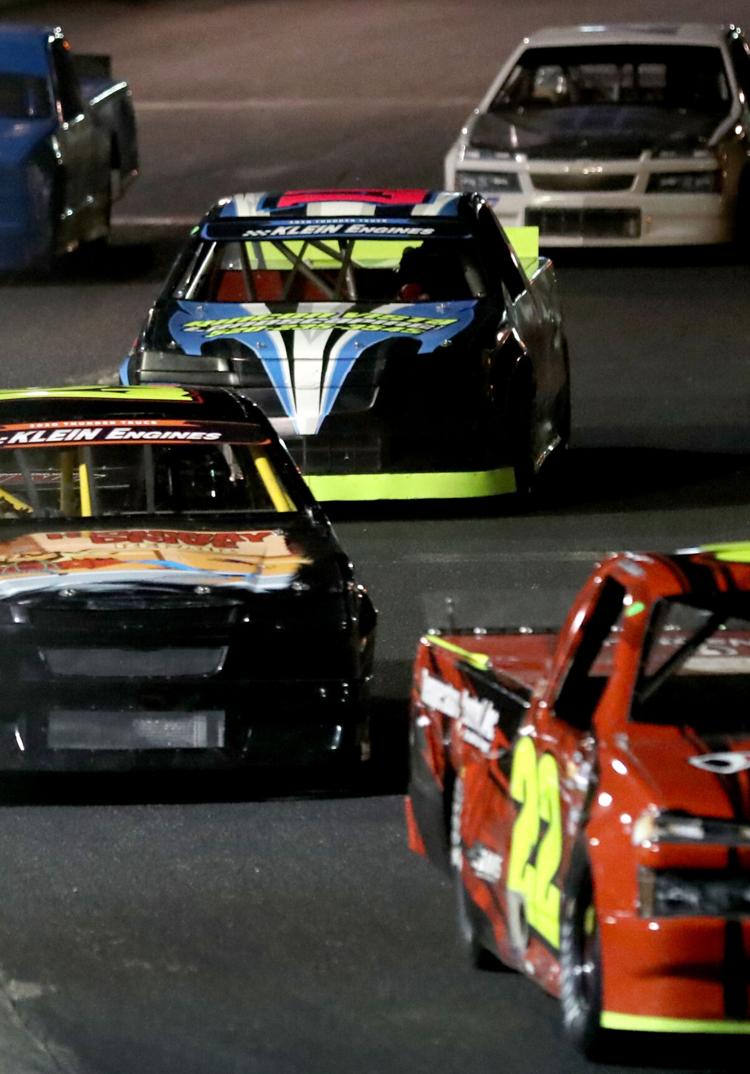 Kelly Jones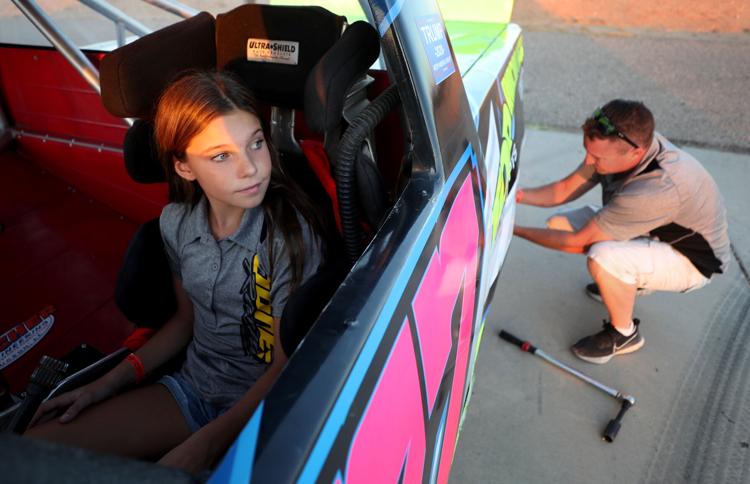 Kelly Jones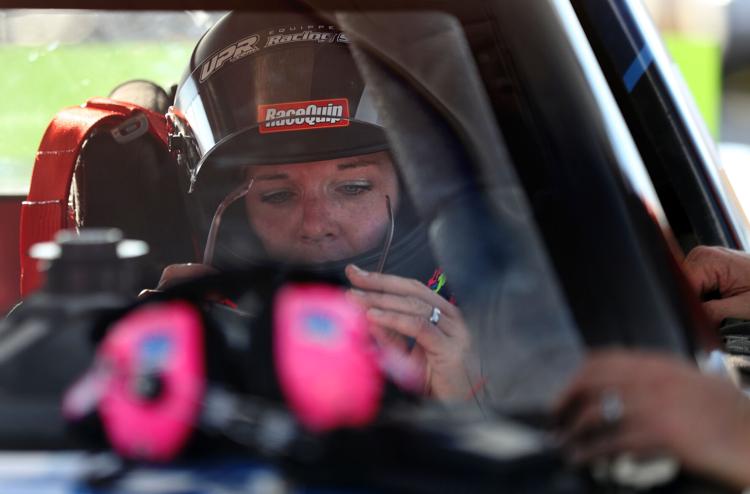 Kelly Jones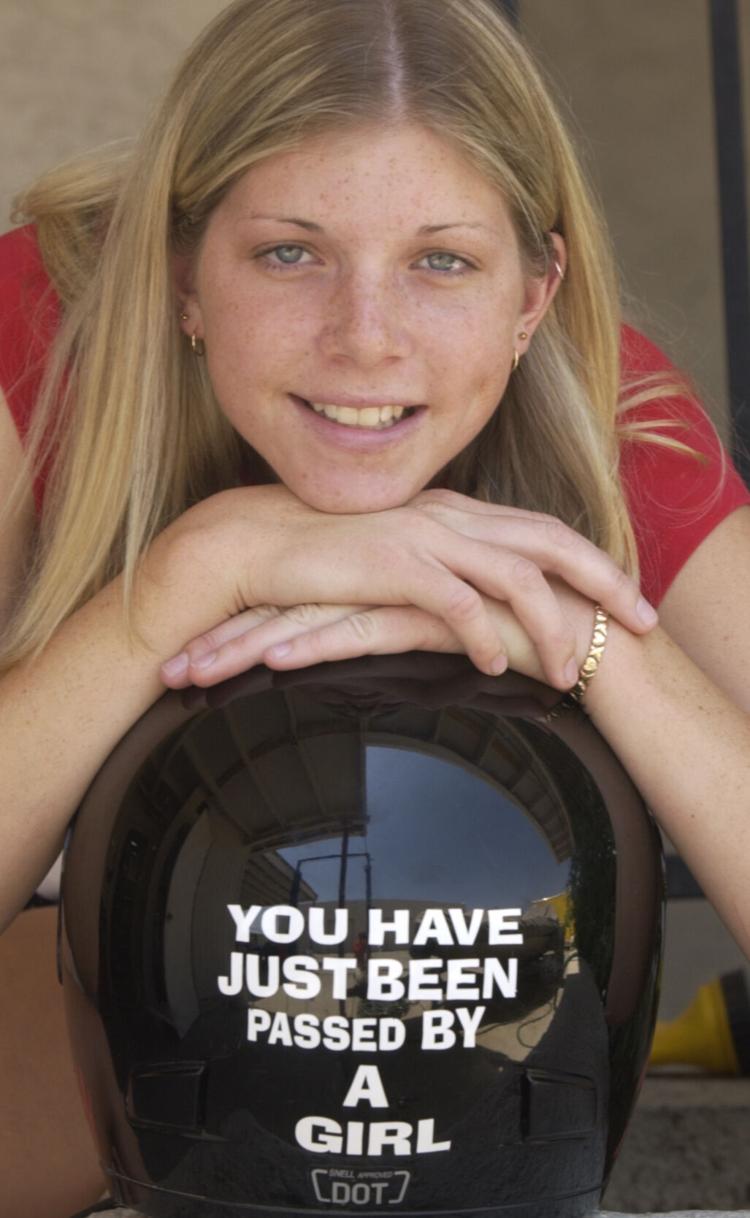 Kelly Jones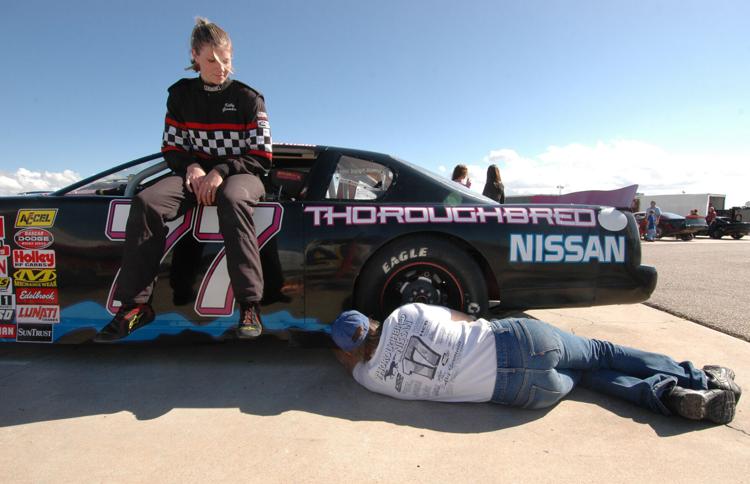 Kelly Jones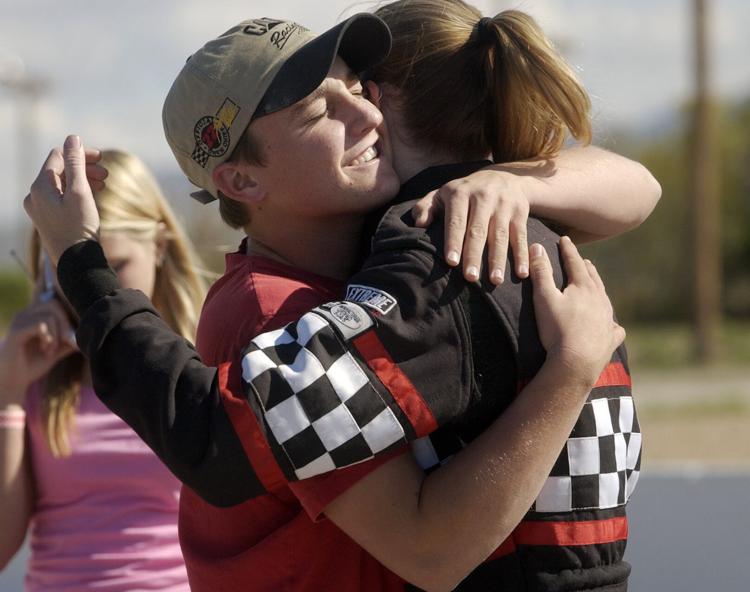 Kelly Jones, racing family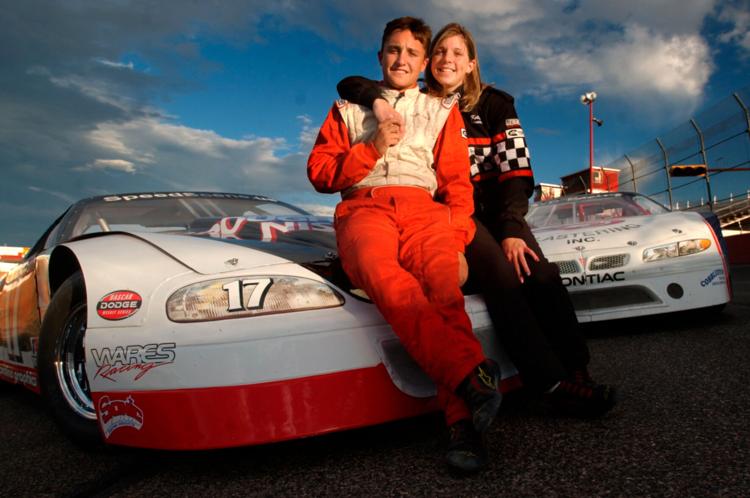 These 3 race car-driving girls just made Tucson Speedway history
The first time she raced on the track, Quinn Davis was 5 years old.
She'll never forget what happened.
Quinn climbed into a club car and drove 10 laps around the Tucson Quarter Midget Association's Marana track. Then she couldn't stop.
Really. Quinn didn't know how to stop the car.
"I hit the wall," says Quinn, now 11. "And I wanted to do it again."
Quinn's driving quickly improved and she went on from driving a club car — a four-cylinder vehicle weighing a few hundred pounds and traveling upwards of 45 mph around a 1/20-mile track — to win four championships in the association before moving up to Bandolero racing on Tucson Speedway's 3/8-mile track. She's had success with the larger Outlaw Bandolero vehicles as well. Earlier this month, Quinn took third in points in this year's Outlaw season, for drivers who are 11 years old and older.
For the first time in Tucson Speedway history, the top three Outlaw Bandolero point leaders — Anika O'Brien, Keirstin Jones and Quinn Davis, who finished in first, second and third place, respectively — are girls.
The Outlaw cars are small but mighty, capable of reaching speeds up to 70 mph .
The sport has obvious dangers. But these girls are taking risks in order to achieve their goals, and they're tearing it up on the track while slashing stereotypes in what's historically been a male-dominated sport.(
They're also forging friendships, supporting each other and providing a solid example of good sportsmanship to drivers of all ages.
All three girls had their struggles during the track's shortened 2020 season, including crashes and breakdowns, but they stayed focused and stuck together as they drove their way to success.
"I knew my car had it and I had it"
Anika says nothing compares to racing.
"The adrenaline is what makes it fun," Anika said. "Every time you go on the track, you don't know what could happen. You have a split-second to decide what to do in a situation."
The 14-year-old has been driving for five years, but is still two years away from earning her driver's license, something she calls "not fair."
Like Keirstin and Quinn, Anika was born into racing. Her dad, Brian O'Brien, began racing stock cars when he was 21 years old. He was Tucson Speedway's 2016 and 2017 Pro Stock Champion. He also finished second in points in 2018 and again in 2020.()
"Eventually, I want to move up and race against him," Anika O'Brien said.
Anika began her racing career five years ago in the racetrack's Bandit division, which is for drivers ages 8 through 11. She's been a rising star from the start. In her three seasons in the division, she took one Rookie of the Year and two championships before moving up to the Outlaw division.
"Last year, when I moved up to Outlaw, I got Rookie of the Year," Anika said. "This year, I was hoping for another championship title. That was my goal."
She has finished in the top five in all four races she's competed in this year. On Oct. 3, she finished first.
"I knew my car had it and I had it" that day, Anika said.
Next year, Anika will compete in the speedway's Hobby Stock Division, driving an early 1980s Monte Carlo that she and her dad built earlier this year.
"I raced it once this year, but at a practice the weekend after the first race I crashed into the wall and wrecked it," Anika said.
The car survived, and Anika's father drove it to a second-place finish in the Hobby Stock season's final race last weekend. Anika and her mother, Kristi, proudly watched.()
Anika wants to keep racing for as long as she can. She wants to be a police officer someday, saying she isn't particularly interested in racing professionally.
"I wouldn't be interested in going big-time, because it's not the same, but I do want to continue with short track racing," Anika said. "My favorite part is the fun of it. Going out there every weekend, you meet a whole bunch of great people."
"This was a special season"
One of those "great people" is 13-year-old Keirstin Jones, whose racing bloodlines run deep.
Her parents, Dustin and Kelly, competed at the speedway as teenagers and later married. Keirstin Jones' uncle, Dylan Jones, was crowned Pro Stock season champion last weekend. Her younger brother, Devin, races in the track's Bandit division.
Keirstin Jones was 8 years old when she got her start in go-karts, She moved up to Bandolero racing three years ago. Last year, during her first season in Outlaws, Keirstin came in third in points.
"My favorite thing is just having fun and winning," said Keirstin, who has been racing alongside — and against — Anika for the past three years. "This was a special season, because it was all three girls."
When she's not busy working on her car and practicing at the track, Keirstin also plays volleyball at Old Vail Middle School.()
After the shortened season, Keirstin is eager to get back on the track next year for a full — and possibly final — season in the Outlaw division. Racing resumed in August following the coronavirus pandemic closures, but with only a few months left in the season, there was only time for three more races.
Keirstin can move up from Outlaw racing when she turns 14, but will likely compete in the full season before "probably" moving up to Thunder Trucks, the same division in which her mom just made her racing return.
Keirstin's second-place finish was a highlight of her racing career. As far as a career in racing goes, that's yet to be decided.
"It kind of depends on how everything goes," Keirstin said.
What's not up in the air is her love for racing and all that comes with it.
It's a very competitive sport, but it's also a nice (way to form) friendships," Keirstin said. "I've made so many friends at the racetrack."
"It's not about trophies for me"
While Anika and Keirstin spent last weekend at Tucson Speedway, Quinn was at the Las Vegas Motor Speedway Bullring and Dirt Track, competing in the Bandoleros at INEX Asphalt Nationals.
Quinn loved racing quarter midgets, but at 10, she and her parents realized she was outgrowing the car. She decided she wanted to move over to Bandoleros, and had an impressive first season. Quinn finished fifth in points after only racing half the season, and was named Rookie of the Year.()
"I like to have fun," Quinn said. "It's not about the trophies for me. It's about having fun."
Like her friends, Quinn was born into racing. Her father, Mark, raced off-road vehicles and motorcycles, and at one point worked as a NASCAR official.
"It's really surprising that some people say that girls aren't capable of stuff," Quinn said. "I do this to make girls have a positive energy and give them inspiration to do this and try other sports as well that boys like to do. We're not allowed to do baseball, but we can do softball."
Quinn said the sport allows her to let out her emotions on the track. "They're really strong at this point because of COVID and not being able to see anyone. You can get them all out on the track," Quinn said. She added that when "aggressive driving happens on the track, it's just like, 'Oh we're racing now.'"
Quinn is planning to return for another season at Tucson Speedway, and will continue racing in Las Vegas, despite some bad luck at the track, including wrecking her car on the first lap last weekend.
When she's not helping her dad out with her car, Quinn loves going to cafes and getting her nails done with her mom. She can do both, she says, thanks to the support she receives at home and at the track.
The girl who couldn't stop her car in her first trip around the track now can't stop racing.
"I suggest (kids try) racing because everyone is accepting of people and they don't judge." Quinn said. "Your friends are supportive no matter what."
Quinn says she would love to race professionally someday. She rattles off a list of NASCAR drivers, including Brad Keselowski, Noah Gragson and Hailie Deegan, saying, "I want to be like them, but different.
Quinn was 4 years old the first time her dad took her to a race at Tucson Speedway.
On that day, kids were invited onto the track to meet Keselowski and touch his race car, she said.
"I was like, 'I don't want to touch the car," Quinn said. "I want to drive it."