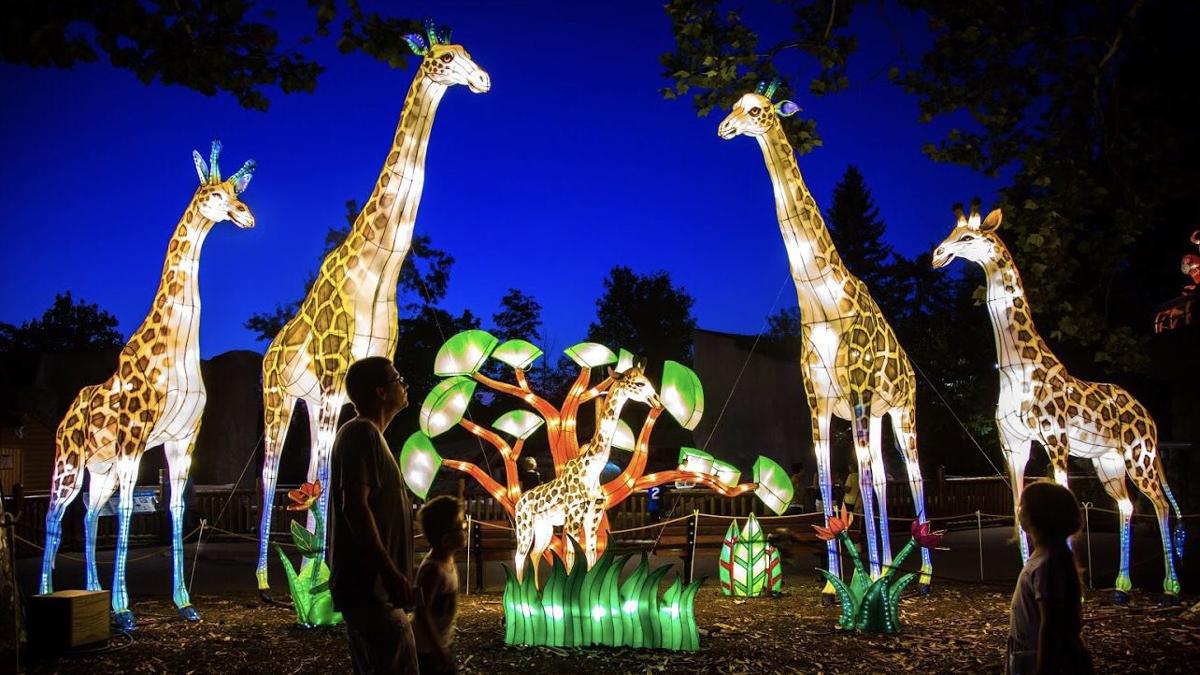 Starting Saturday, more than 40 custom lanterns will light up Reid Park Zoo as part of the zoo's first Asian Lantern Festival in Tucson.
The event is a unique collaboration between the zoo, the University of Arizona's Confucius Institute, Tianyu Arts & Culture, Inc. and the Tucson Chinese Cultural Center.
Shaped like animals and other designs to reflect both the tradition of the festival and spirit of the zoo, the lanterns are made of concrete blocks and iron, sculpted with vibrant hand-painted fabric, and lit with LED lights, according to a press release from the zoo.
The Reid Park Zoo had been "looking into bringing unique events to the Tucson community," according to Candis Martin, a spokesperson for the zoo. And looking at successful festivals in other states, such as Cleveland Zoo's lantern festival, Martin said it would be a great event to try locally.
Admission for adults is $18, and once visitors are inside, they are welcome to roam the zoo, look at the lights and enjoy a variety of free activities, including calligraphy, crafts, games, Henna tattoos, music, dance performances and more. Authentic Asian cuisine will be available for purchase too.
The custom of lanterns started during the Han dynasty and dates back more than 2,000 years, according to Ying Yuan, a Chinese language teacher at Confucius Institute. She said the tradition originally was a sign of worship for Buddha, but throughout the years has become a festival to celebrate family reunion and happiness.
The family-friendly festival will run seven days a week through March 23.