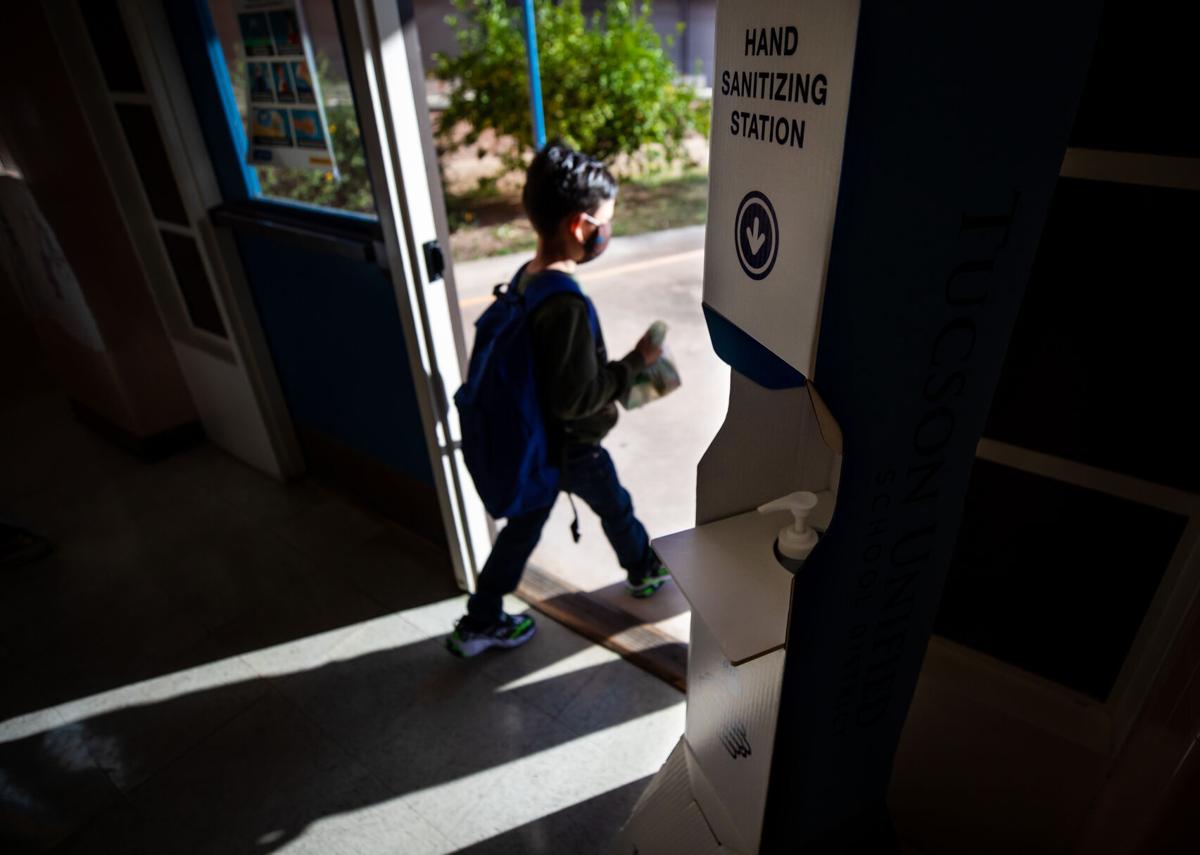 Tucson school districts reacted differently to a judge's ruling Monday that the state law barring schools from imposing mask mandates is unconstitutional.
Maricopa County Superior Court Judge Katherine Cooper said the law, which was set to go into effect Wednesday, Sept. 29, could not stand because it was piled into a "budget reconciliation bill" with a title that doesn't disclose or relate to the law.
Six of Tucson's nine major school districts had already implemented mask mandates, which many had said they would rescind once the law went into effect. TUSD, serving about 42,000 students, was the only local school district that said, last week, it would keep its mandate regardless of what the judge ruled.
"Today's ruling not only celebrates the rule of Arizona constitutional law, it also validates the action taken by our governing board on Sept. 23 to continue a mandatory mask policy in the Tucson Unified School District as fully lawful action taken in the spirit of public health and as a measure necessary to protect the students, staff and community we serve," said Superintendent Gabriel Trujillo.
Arizona schools with no mask mandate are 3½ times more likely to have a COVID-19 outbreak than those with one, according to a recent CDC report co-authored by Pima County health officials.
Pima County is in a state of high transmission for the virus. As of last week, there had been nearly 2,300 cases in Tucson schools, 76 outbreaks, 43 classroom closures and more than 8,000 students told to quarantine in the last two months. The vast majority of the COVID-19 cases in schools are in children, many of whom are younger than 12 and so not eligible for a vaccine.
Sunnyside, Tucson's second largest school district with around 15,000 students, will be voting Tuesday, Sept. 28, whether to continue its mask mandate.
In Marana Unified, the mandate will end Wednesday, Sept. 29, when the new law would have gone into effect, says spokeswoman Alli Benjamin. The district, which has a vocal group of parents against a mandate, is scheduled to have its next board meeting Oct. 7 when it could potentially vote to reinstate a mandate though the district hasn't decided anything at this time.
Sahuarita and Vail, two of the three school districts that have no mask mandates, don't plan to instate one at this time. The other district that has no mandate, Tanque Verde, didn't respond to a request for comment.
Catalina Foothills is keeping its mask mandate, sending a letter home to families Monday pointing out that studies show that masks help avoid outbreaks in schools, that unvaccinated students are less at risk of being asked to quarantine in the event of a COVID-19 exposure if they wear a mask, and the fact that public health agencies at every level advise anyone inside a school to wear a mask.
The Flowing Wells and Amphi districts, which have mask mandates, didn't immediately respond to questions on whether they would keep their mandates in place.