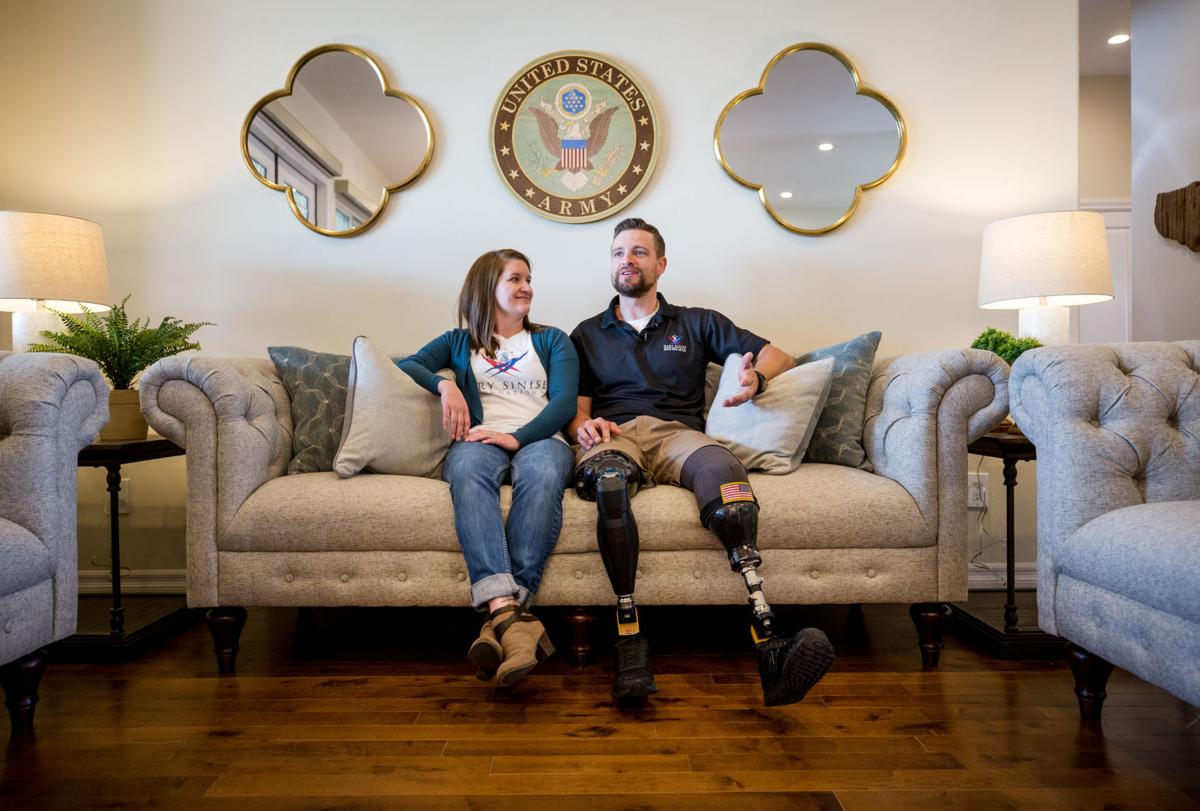 Editor's note: This story was originally published on Sept. 12, 2018 following a "Walls of Honor" event, where the public was invited to sign the bare walls of the Brewer family's home while it was still under construction. Additional photos (below) were taken on Feb. 6, 2019 when the home was completed and the family received keys.
Caleb Brewer was wounded in combat on his 31st birthday.
While deployed in Afghanistan, he lost both of his legs, sustained severe infections, blood clots, and a traumatic brain injury.
After sustaining his injuries in late 2015 and retiring in 2016, the Gary Sinise Foundation caught wind of Brewer's story and urged him to apply for its RISE program, which provides mortgage-free, specially built smart homes to severely wounded veterans and first responders.
That application became a reality for Brewer, his wife, Ashley, and their two daughters, Evelyn and Emily.
His east Tucson home is currently under construction and is expected to be complete in early 2019.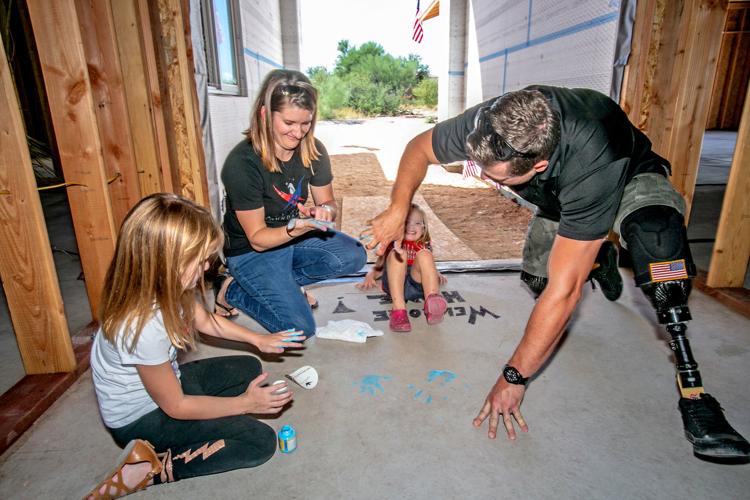 "It's incredibly overwhelming in a good way," said Brewer, a Tucson native. "It doesn't feel real. I never would've expected it in a million years."
The smart home will come equipped with features that can be powered with a smartphone or tablet. Among them: The family will be able to close the blinds, turn down music and check who is at the door, all with the push of a button.
Beyond the technology , smaller touches have also been made — like hanging mirrors at an angle and installing pocket doors — to make things easier for Brewer when he's in his wheelchair, said Chris Kuban, spokesman for the Gary Sinise Foundation.
"A specially adapted smart home will greatly increase his ability to perform necessary daily functions," a news release from the foundation said.
The home will also have a workout room to help Brewer in his rehabilitation process. It will also allow Brewer to train others.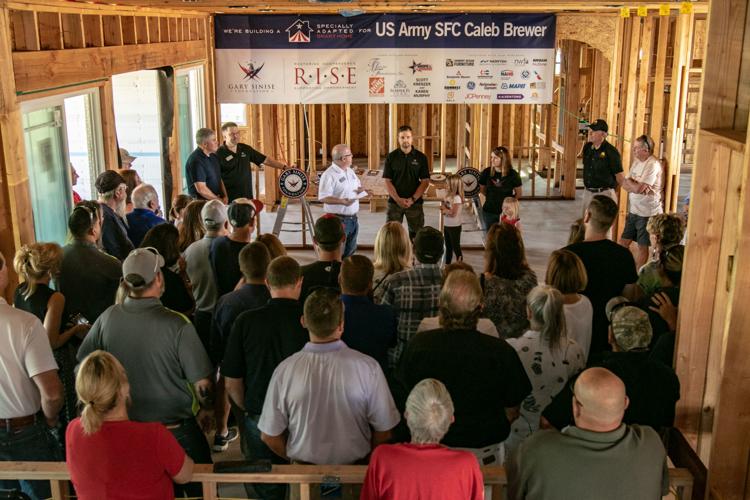 So far, the foundation's RISE program has donated 68 homes, 50 of which have been completed. Brewer's home is the first in Arizona.
The foundation also works with more than a dozen organizations that donate their materials and services to the construction of the homes.
The collaboration between organizations even goes as far as supplying the family with furniture and a shopping spree to JCPenney.
"We simply could not do what we do across the country without the local people supporting our mission," said Pete Franzen, senior project manager of the RISE program.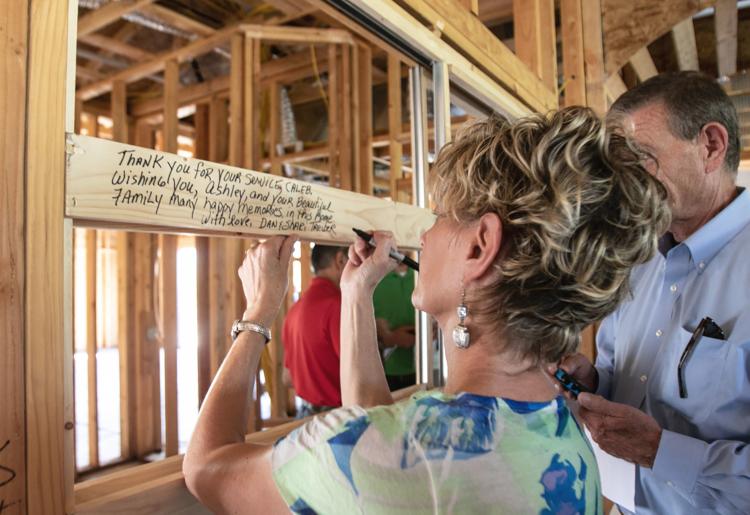 On Tuesday, family, friends, and the community were invited to Brewer's future home for a "Walls of Honor" event, where they had the opportunity to write uplifting messages on the walls of the construction site.
Although the walls aren't finished yet and the notes will eventually be covered, they will never be erased.
A sergeant first class for the Army, Brewer enlisted in the Army Reserves in 2005 and earned his Green Beret in 2012. He's currently a stay-at-home dad; his wife is an engineer.
Fourth months after Brewer was injured, he learned to walk on prosthetic legs. He can now run, surf and rock climb.
Brewer said his favorite part of Tucson is the mountains and views, which are plentiful in the family's new neighborhood.
Photos: Wounded soldier receives new home
Soldier receives a new home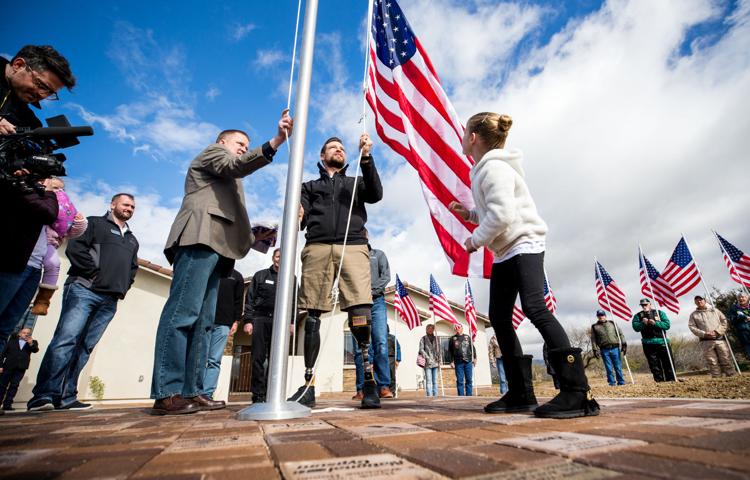 Soldier receives a new home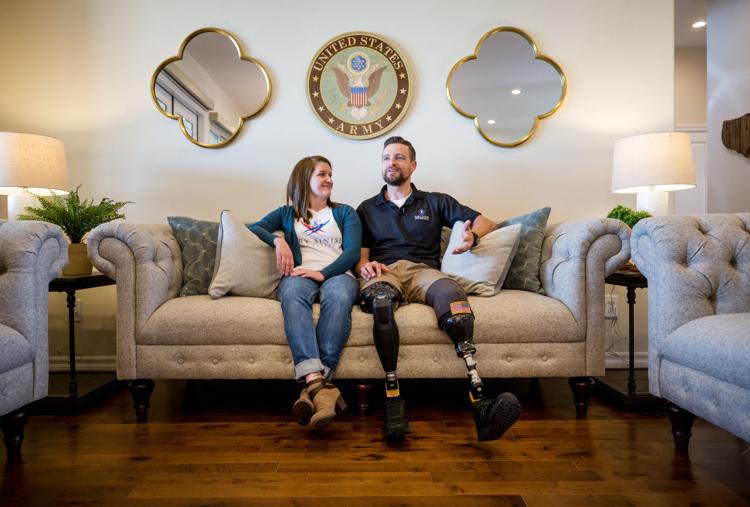 Soldier receives a new home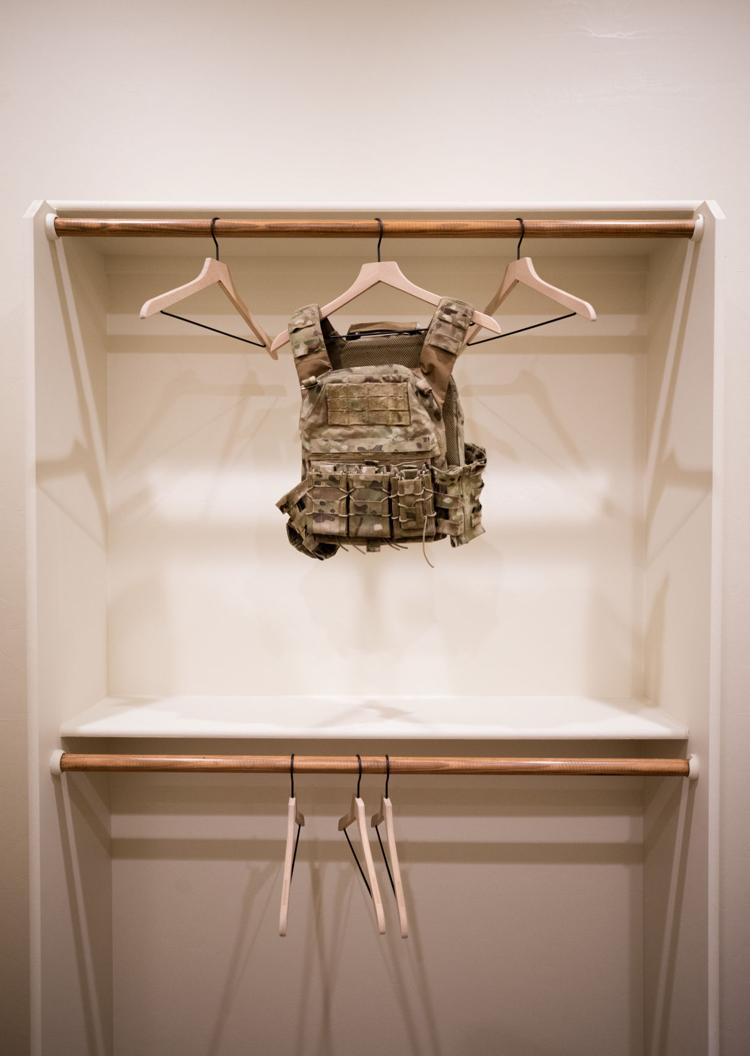 Soldier receives a new home
Soldier receives a new home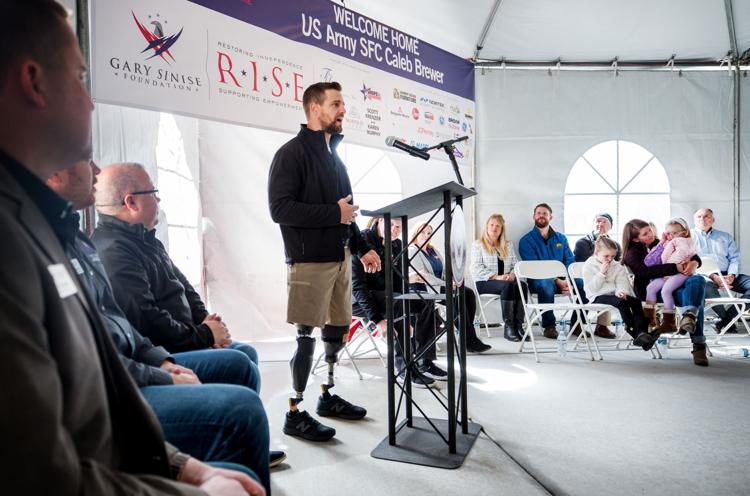 Soldier receives a new home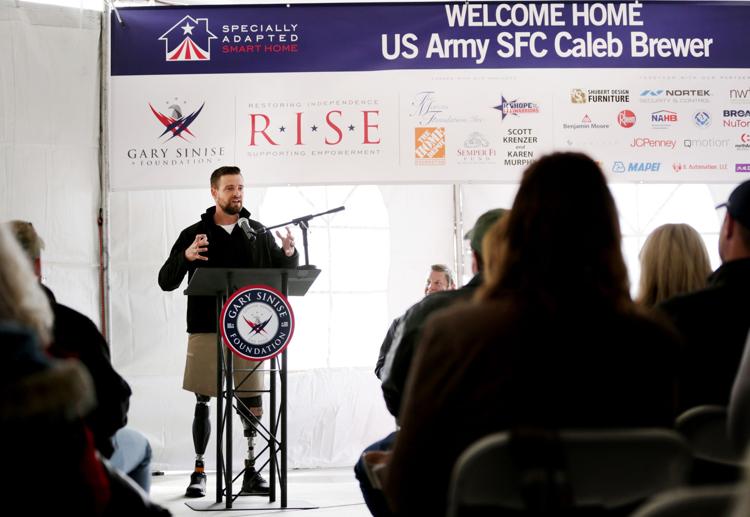 Soldier receives new home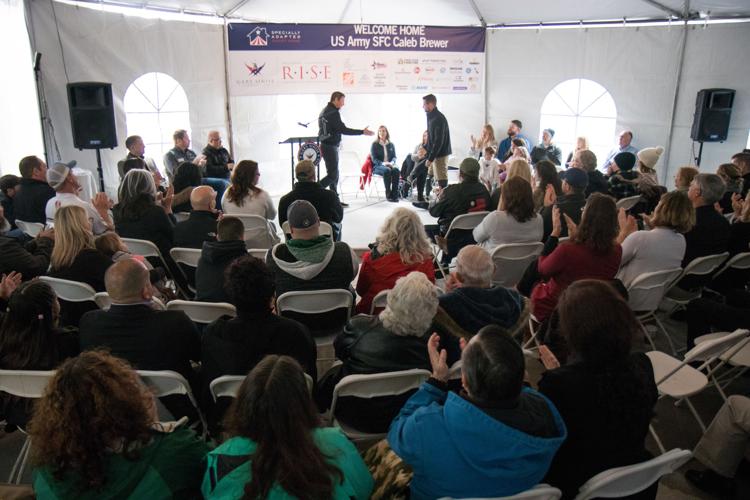 Soldier receives new home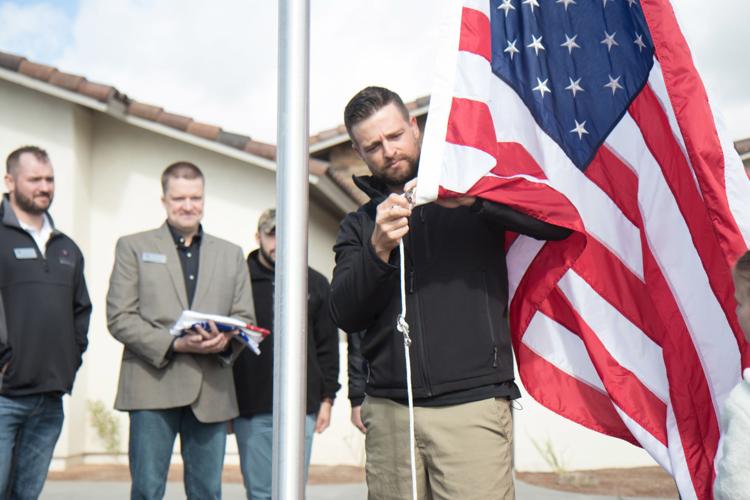 Soldier receives new home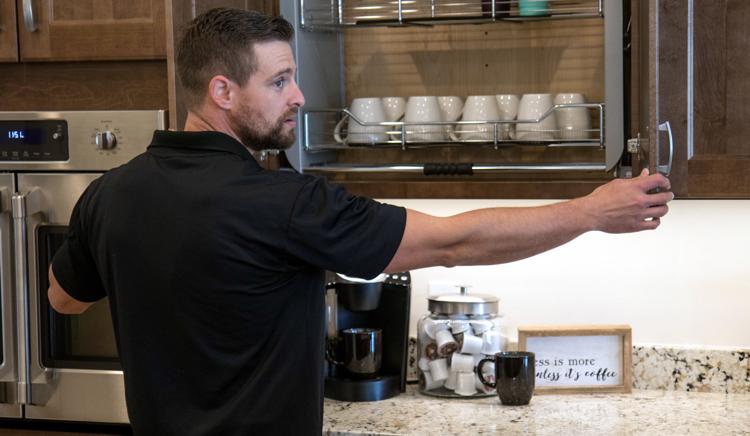 Soldier receives new home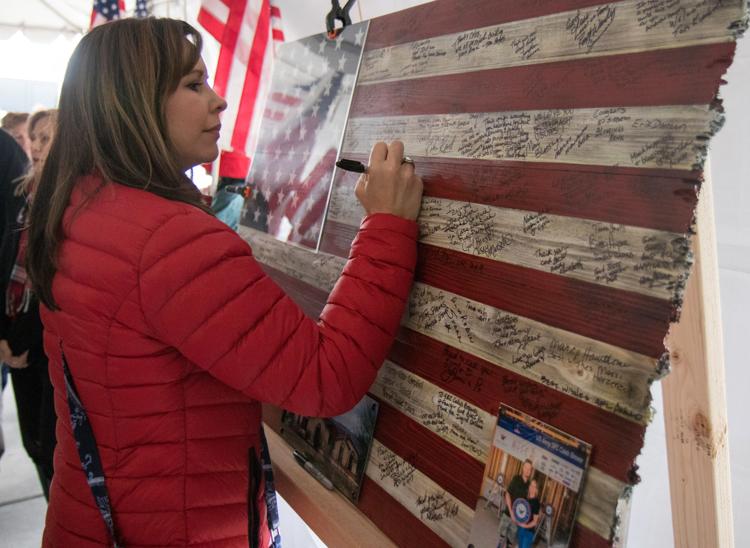 Soldier receives new home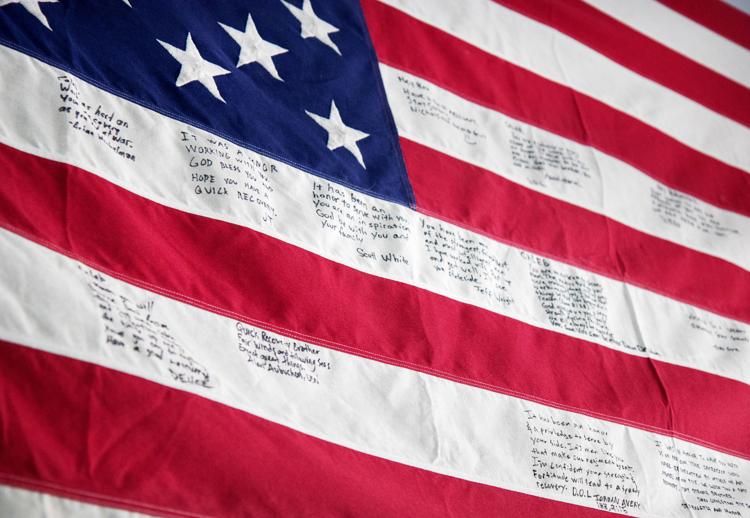 Soldier receives a new home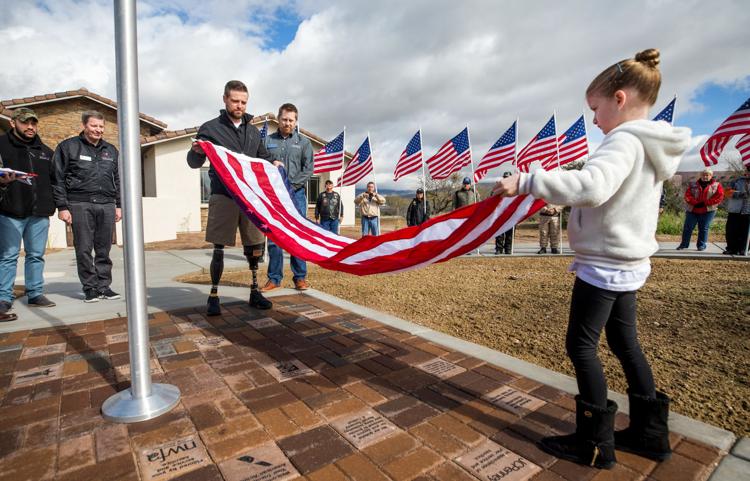 Soldier receives a new home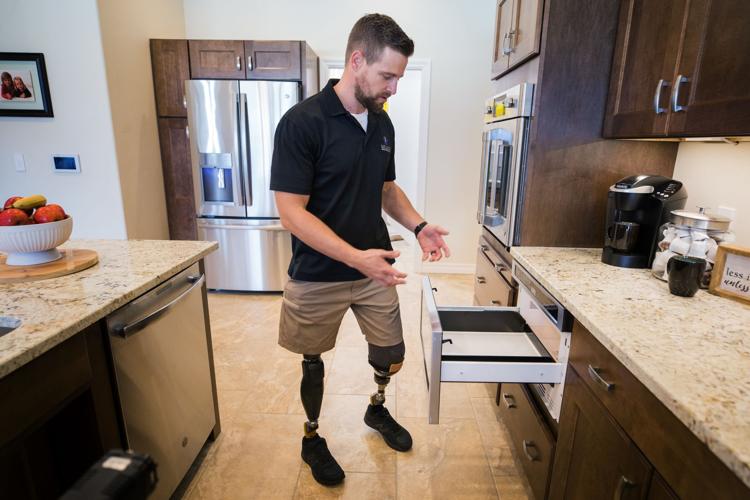 Soldier receives a new home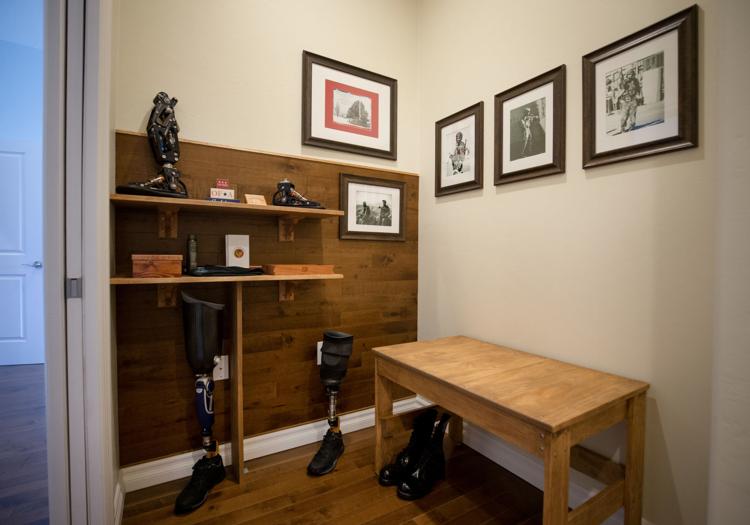 Contact reporter Gloria Knott at gknott@tucson.com or 573-4235. On Twitter: @gloriaeknott