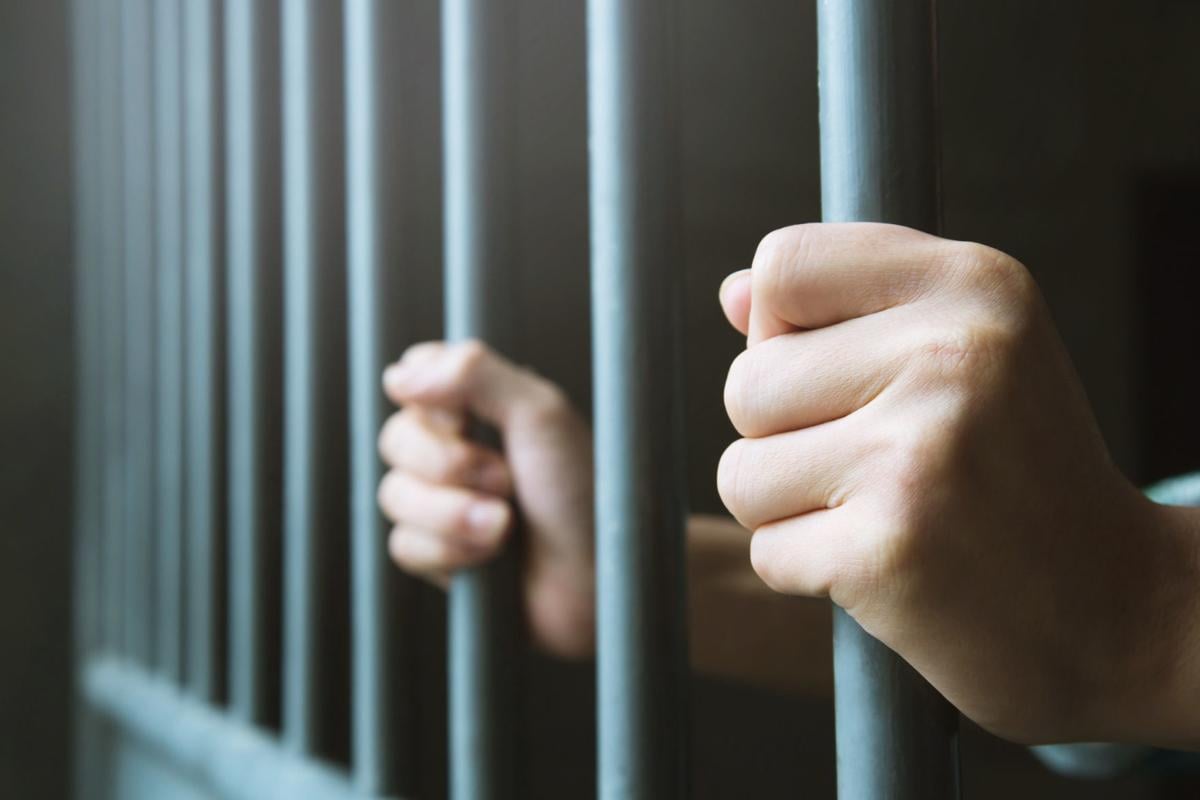 As Arizona lawmakers prepare to consider legislation that could reduce the amount of prison time inmates must serve to complete their sentences — an effort that would save taxpayer money — dozens of formerly incarcerated people will converge on the Arizona State Capitol to advocate for criminal justice reform.
On Tuesday, formerly incarcerated people and their families will gather at the Capitol, calling for systemic change to the state's criminal justice system during the first-ever ReFraming Justice Day.
Organized by the Tucson-based nonprofit American Friends Service Committee-Arizona, ReFraming Justice Day will kick off just days after Republican Rep. Walt Blackman from Snowflake introduced legislation known as House Bill 2270. Among other things, HB 2270 would address Arizona's 85 percent requirement, also referred to as truth in sentencing, that says convicts must serve 85 percent of their prison sentence before being eligible for release.
Under the proposed bill, defendants convicted of violent, serious and aggravated offenses would only be required to serve 65 percent of their sentence, provided the inmate undergoes programming — such as taking classes — while in prison, Joe Watson, a spokesman for AFSC-AZ told the Arizona Daily Star.
For nonviolent and other types of crimes, the requirement would be reduced to 50 percent. The bill wouldn't apply to defendants convicted of violent crimes against children or people who are sentenced to life without parole or required to serve 100 percent of their time as part of their sentence, Watson said.
Available classes would include topics such as anger management and cultural diversity, Watson said.
"This bill gives people hope to get out, back to the community and to their families from the very beginning, when they first get into prison," Watson said, adding that with the 85 percent requirement, there's no incentive for inmates to undergo programming, which is also not readily available in most Arizona prisons —and when it is, doesn't typically begin until a year or six months prior to a person's release.
"This offers incentives for both the incarcerated person and the Department of Corrections to begin offering and participating in those programs sooner," Watson said. "It restores hope, and hope is a catalyst for change."
As part of ReFraming Justice Day, formerly incarcerated people will meet with Democratic and Republican legislators to lobby for common-sense reforms to Arizona's criminal justice system, including expunging conviction histories, a mandatory sentence "safety valve" and fair and proportionate sentencing reform legislation.
Two members of the Pima County Safety and Justice Challenge's community collaborative will be traveling to Phoenix for the event, including chairman Manny Mejias and Zach Stout, who also works for the county's Justice Reform Unit. Both Mejias and Stout were formerly held in Arizona prisons.
"Arizona has the fourth-highest imprisonment rate in the country and we pay more than a billion dollars annual on incarceration costs," Stout said.
"A lot of that can be attributed to 85 percent of time being served. We're actually one of only a few states in the nation that impose this, and it drastically increases costs that I think aren't necessary and takes times away from individuals from being able to go back and transition into society and rekindle with their loved ones and help support their families with a job."
The lack of inmate access to classes or programs simply adds to the problem, said Stout, who was in prison for a preparatory drug offense, solicitation to possess a narcotic drug.
"If being incarcerated is for rehabilitation purposes and there is no place to actually rehabilitate, it doesn't seem just to me," Stout said.
"When you take into account that not only is there not programming available, but they then have to do 85 percent of their time, it's kind of an archaic law that needs to be addressed and we need to reduce that sentencing."
Arizona spends more on incarceration costs than higher education, and by reducing prison sentences, the state would save money that could be funneled into beneficial programming or education, Stout said.
"It kind of feels like we're just advocating for Arizona to catch up with the rest of the nation," Stout said. "There's a lot of momentum not only nationally, but locally."
"A PERFECT STORM"
In December, the U.S. Senate voted to pass a bipartisan prison reform bill, The First Step Act, which aims to reduce the federal prison population.
The bill emphasizes reducing recidivism and covers a broad range of prison reforms, including amending the Controlled Substances Act to restrict enhanced sentencing for prior drug felonies and reduces the life sentence for some "three strike" drug offenders to 25 years.
In Arizona, Gov. Doug Ducey has implemented a number of measures under his Second Chance program, including eliminating questions on job applications related to a person's criminal history and establishing second-chance centers at prisons across the state.
Pima County has also made addressing mass incarceration a priority over the last several years, participating in the national Safety and Justice Challenge to reduce the county's jail population and establishing the county's Criminal Justice Reform Unit last year.
"It kind of feels like a perfect storm of all these different initiatives coming together to address kind of a common-sense problem," Stout said.
"There's some basic things we can do to fix this and not only help individuals and make our system more just, but to do something better with the taxpayer's money."
Brandon Anderson-Mennel was charged with aggravated assault in 2014 and served a 2.5-year sentence in an Arizona prison. Anderson-Mennel, a veteran, said he'd had previous incarcerations related to substance-abuse issues.
"I think I had a better understanding than most people of what I had to do to get out of that negative space," Anderson-Mennel said, adding that veterans in prison have access to programs that other inmates don't.
"This bill kind of restores hope to Arizona's prisons," he said. "Yes, I did overcome my addiction in prison ... but I want it to be known that I succeeded in spite of prison, not because of it."
Anderson-Mennel said family support and military training helped give him hope to change during his last incarceration. He said he believes the bill will incentivize the prison system again and give inmates hope that there's a better path out of prison than simply doing one's time, which can lead to a person feeling hopeless.
After his release from prison just more than two months ago, Nate McKowen quickly got involved with AFSC-AZ. He told the Star it felt good to have a cause to fight for after spending close to nine years behind bars for his involvement in a fatal car crash.
"Prison is not a place for healing," McKowen said, adding that he had struggled with substance abuse issues since he was in high school.
"I'd like to say prison woke me up, but no," McKowen said, adding that he continued to use drugs while he was in prison because he felt like he had no hope for the future. He eventually decided to quit drugs as he was nearing his release date, but said that if the prison had offered programs or an opportunity to shorten his sentence, he believes he would have stopped using drugs much sooner.
"Doing all that time, getting out early by taking classes gives a person an opportunity to move forward and better themselves," McKowen said.
Watson, Stout, Anderson-Mennel and McKowen all said that during their incarcerations, rumors would circulate in the prison every year about sentencing reform, which ultimately led to disappointment when it was revealed that no legislation was in sight.
With the introduction of HB 2270, AFSC-AZ is asking inmates and their families to believe that change is truly possible this time around, Watson said.
"We're asking people to hope for it and to work as constituents, and to write to their representatives, call them and tell them why this matters," Watson said.