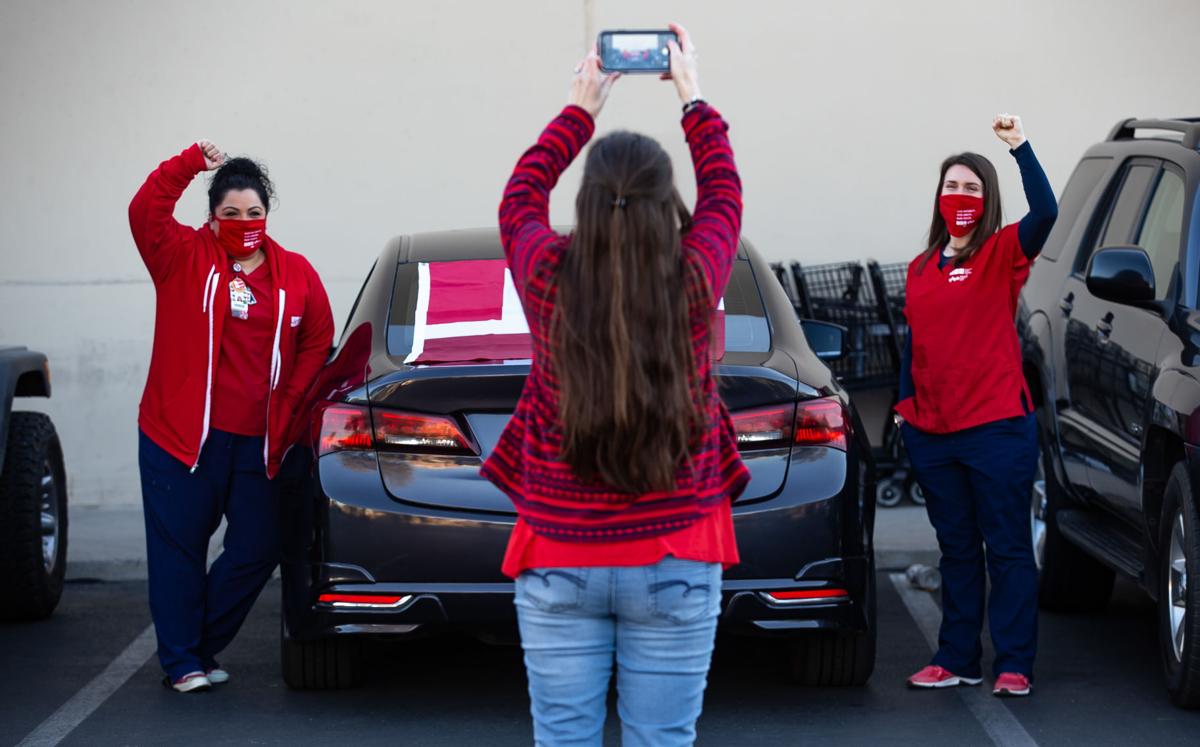 Nurses from two Tucson hospitals are planning a "honk-a-thon" Tuesday morning to protest low staffing levels and overwhelming patient numbers.
"We're wanting to do the best that we can for our patients and right now we can't because of the staffing crisis," said Dominique Hamilton, a registered nurse with St. Mary's Hospital, 1601 W. St. Marys Road, who plans to participate in the car procession.
Nurses from St. Joseph's Hospital, 350 N. Wilmot Road, will also join the protest.
The participating employees work for Carondelet Health Network, which is part of Texas-based Tenet Healthcare Corp. Nurses with the two local hospitals unionized in 2018 and are represented by National Nurses United.
They plan to set out from St. Mary's Hospital around 8:15 a.m. Jan. 12 to both urge their employers to provide better staffing and to alert Tucsonans about what they say is an unmanageable health crisis here.
In a prepared statement, Carondelet Health Network said: "We are surprised and disappointed that the union plans to hold this public action during the COVID-19 pandemic, especially with the current surge of cases in our area. Honking of car horns outside of our hospital is inconsistent with our care guidelines as we strive to provide a calm and peaceful environment of care for our patients."
The focus, Carondelet said, "continues to remain on caring for our community during the pandemic. Every protocol in our COVID response, including our staffing, has been built around the safety of our patients."
Arizona is setting record numbers with more than 11,000 new COVID-19 cases Sunday and over 100 newly reported deaths. The Pima County Health Department reports that one in every 1,000 residents here has died of the virus since the pandemic began in March.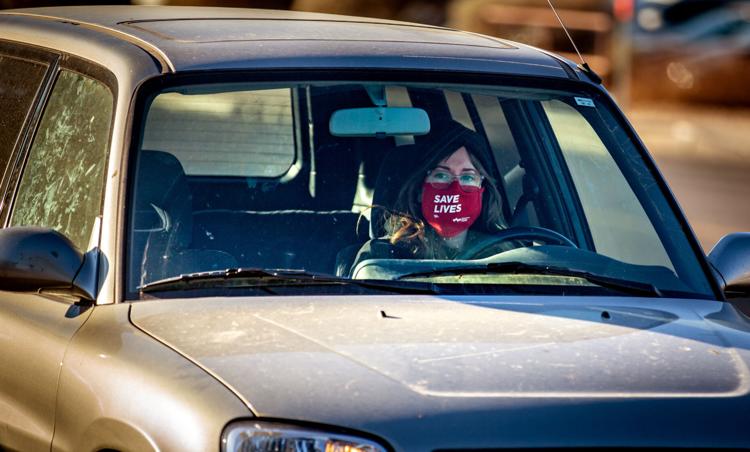 The event is expected to include 40 to 50 cars. The participating nurses were not scheduled to work during the time of the protest.
Hamilton, who has been a nurse with St. Mary's Hospital for three and a half years, works in the acute medical surgical unit but says she is now often floated over to a COVID unit to care for patients needing oxygen and experiencing respiratory distress.
At St. Joseph's Hospital, a COVID unit was added to the medical surgical floor last week, said Fawn Slade, a registered nurse who has been working there for six years.
"With the increase in COVID infections, registered nurses have had to tend to more patients," she said. Typically a nurse in her unit would care for no more than five patients at a time, depending on the patients' needs, she said, but now they are being assigned six.
"Less time means less care that I'm able to provide those patients," Slade said. "The nurses are exhausted, and we want to give the best care possible."
The stress is compounded by nurses being temporarily reassigned to areas of the hospital where they haven't worked before, Slade said.
"We have had instances where nurses used to caring for patients on a certain floor are being floated to another floor where they have no prior competency, or the skill set needed, to care for that particular population," she said.
Carondelet, in its statement, disagreed: "Contrary to the implication from the union, our RNs are competent and qualified to care for patients in the current staffing model, and our processes with regard to COVID care are centered around the safety of our patients and staff and in compliance with CDC guidelines and state orders."
"We commend our team of trained professionals who are working valiantly to ensure our preparedness as we continue caring for our community," Carondelet said. "It is our commitment to continue our focus on providing the highest level of patient safety, quality care and patient experience to the community we serve."
In Hamilton's case at St. Mary's, she said she usually cares for five or sometimes six patients, but in recent weeks it's gone up to seven.
And in the ICU there, where the ratio is usually two or even one patient per nurse, the nurses are now caring for three patients at a time.
"It truly does affect the care we are able to provide and it means less time with each patient," Hamilton said. It also means less time to talk to doctors about care plans, she said, and less time to communicate with anxious family members who are not allowed to visit.