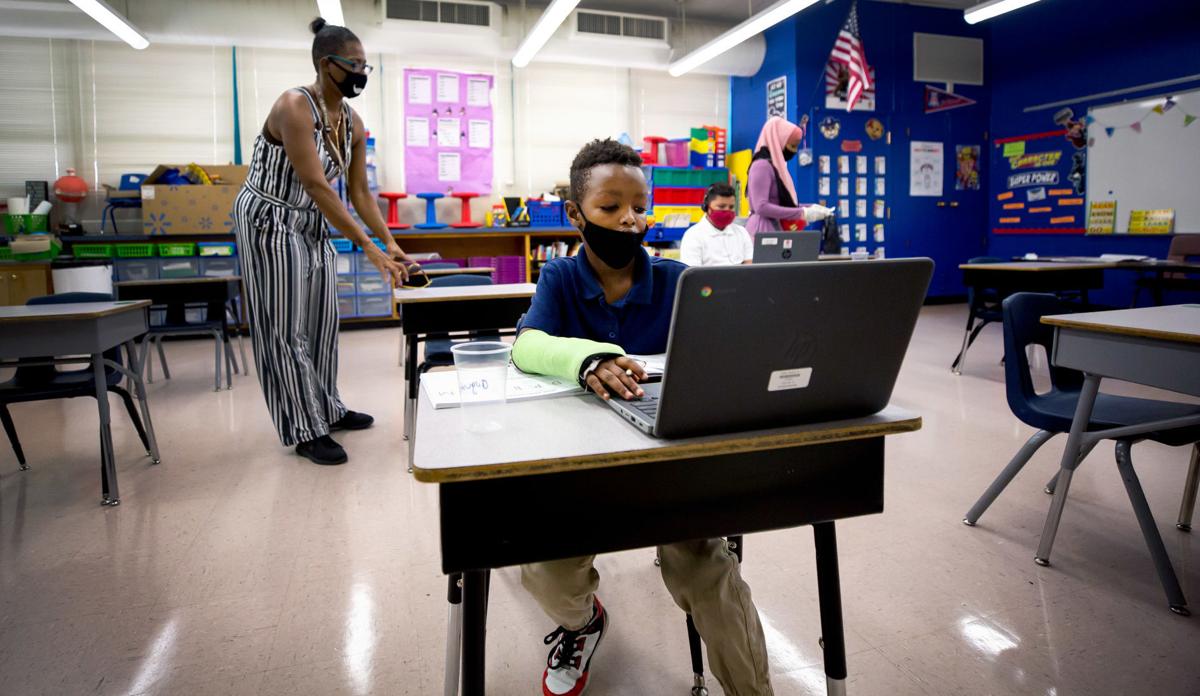 After closing its doors nearly a year ago because of the COVID-19 pandemic, Tucson Unified plans to open schools for in-person instruction the week after spring break.
Several Governing Board members voiced support for the reopening plan, which includes full-time in-person instruction for the district's preschools, elementary and K-8 schools starting March 24, while middle and high schools will have weeks with four half-days starting March 25.
"Our understanding of COVID transmission and spread in our schools has definitely changed over time," said Board Member Dr. Ravi Grivois-Shah. "We are understanding that our schools — as long as we put together significant and sufficient mitigation strategies like social distancing, hand washing, hand sanitizing, masking — that our schools are not where people transmit COVID."
Transmission rates within schools throughout Tucson is about 3%, based on data provided in December from the Pima County Health Department. A majority of cases where the virus was transmitted within schools included times where people were not wearing masks, such as eating together, or in a special education classroom where students can't always wear masks or social-distance because of their level of need.
All board members did not agree on the reopen date, as some wanted school to open sooner. Grivois-Shah pointed out that all other Tucson school districts have either opened for some form of in-person learning or set target reopen dates on or before March 1. Board member Sadie Shaw said the date was too soon.
But the decision on when to open schools is ultimately up to Superintendent Gabriel Trujillo, as the Governing Board voted last year to give him the power to open or close schools because of the pandemic, a decision he said he'd make in consultation with the board.
"I do hear loud and clear that there is a desire to open," Trujillo said after a lengthy discussion by board members Tuesday night.
Opening after spring break will line up with the start of the fourth quarter and hopefully allow time for all K-12 staffers who want to get at least the first shot of the COVID-19 vaccine. TUSD is not requiring its workers to get vaccinated.
The new in-person plan includes five full-time on-campus school days for preschool, elementary schools and K-8 schools. For the middle and high schools, TUSD will offer four half-days on campus. There will still be a 100% fully remote option for all grade levels.
TUSD sent out two parent surveys last week. One went to pre-K through third grade as well as sixth grade, and the other went to ninth through 12th grades. Only certain grades were surveyed because the district was originally considering a staggered return with those grades coming back on campus before others, though it ultimately rejected that idea.
The survey of elementary-school parents received nearly 7,500 responses. More than 50% said they wanted to remain fully remote, nearly 36% said they wanted full-time instruction on campus, and the remainder of families chose one of two hybrid options on the survey, where children would have limited time on campus.
The fact that half of students' families said they would prefer to stay remote is what will allow the district to offer full-time school for the presumptive half who chooses it while still accounting for smaller class sizes that will allow for social distancing. Elementary-school teachers will be given either 100% remote assignments or 100% in-person assignments, Trujillo says.
"We heard a complete and utter rejection of the hybrid model in the surveys that we saw go out," he said during the meeting. "We have struggled logistically with the complexities of trying to implement a hybrid model … and giving the families what they've asked for right now is within our reach. It's feasible, especially with the trend of upwards of 50% of respondents saying that they're going to prefer to remain remote anyway."
Middle and high schools are different because far fewer families chose the remote option, and students are switching classes throughout the day, making COVID-19 safety protocols more complicated.
High school parents were surveyed, with nearly 16,800 responses. With such a high number of responses, it's possible that some people took the survey twice since there is no control for that, said district spokeswoman Leslie Lenhart.
Only about 18% of respondents chose the fully remote option while 78% chose full-time in-person. Only 5% chose hybrid, but 86% chose hybrid as their second option.
The hybrid model TUSD created for middle and high schools will allow students to keep the teachers they have now because teachers will have their in-person students in the mornings and remote students in the afternoon. On Wednesday, all students will be remote with their teachers online.
The district will provide more information to parents and employees as soon as Thursday morning, and parents will have through March 12 to choose an option.
Photos: Back-to-school in Tucson during the pandemic
"Mustang Stampede"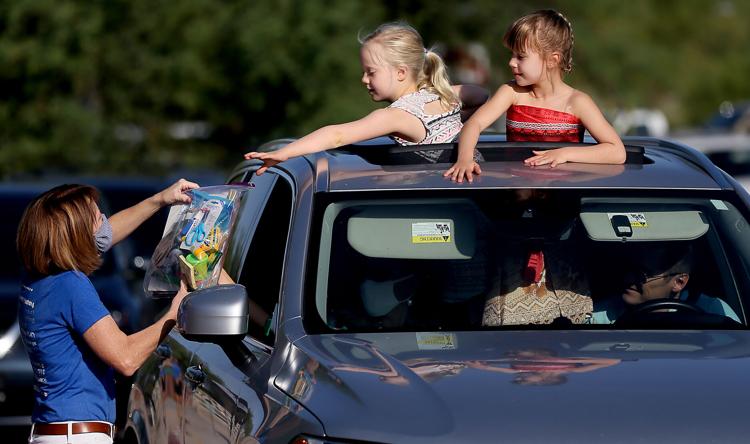 First Day of School, John B. Wright Elementary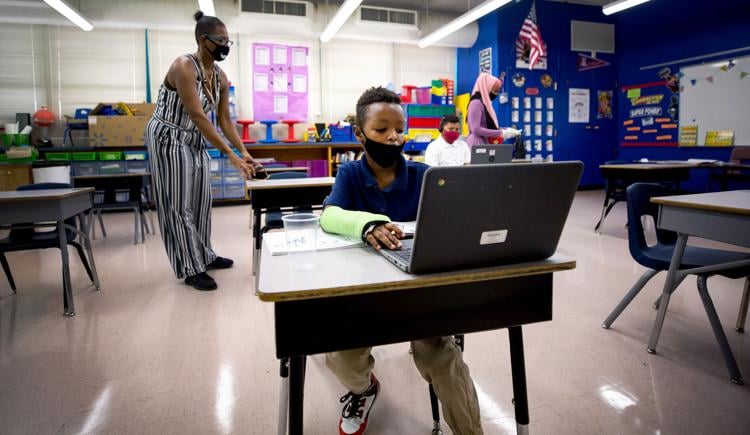 "Mustang Stampede"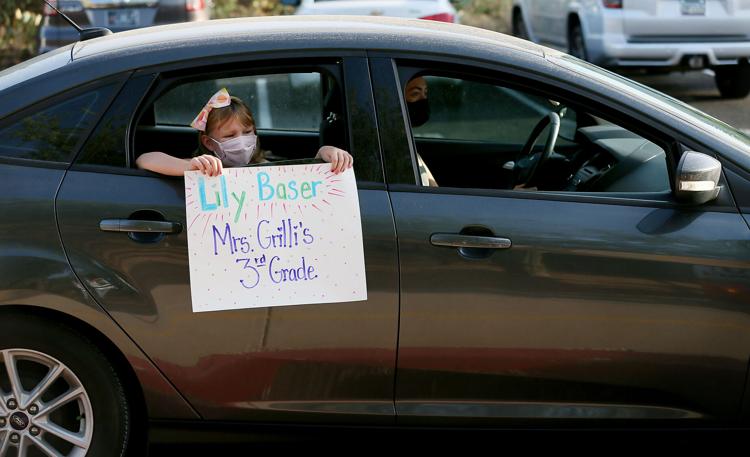 "Mustang Stampede"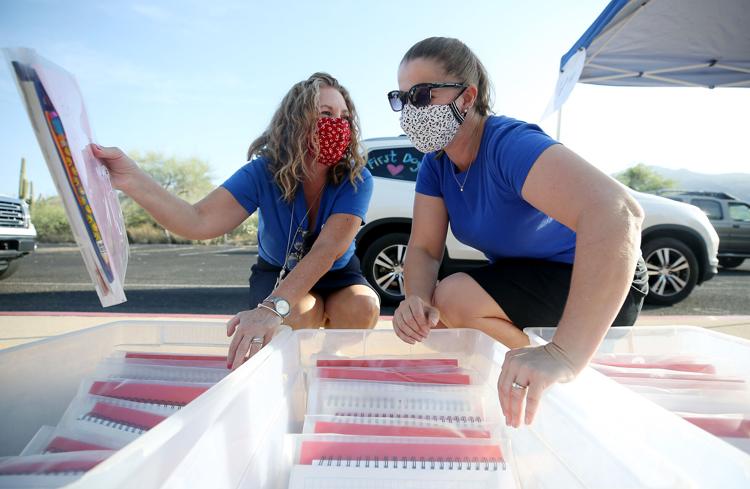 "Mustang Stampede"
"Mustang Stampede"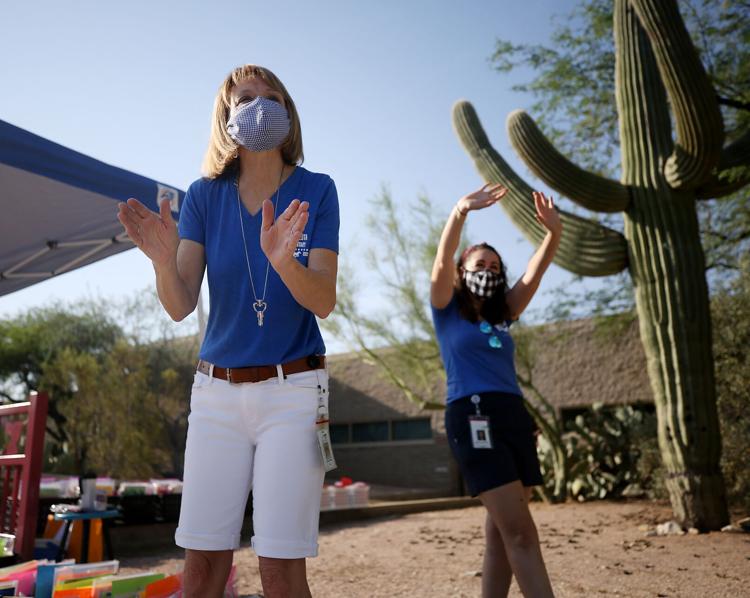 "Mustang Stampede"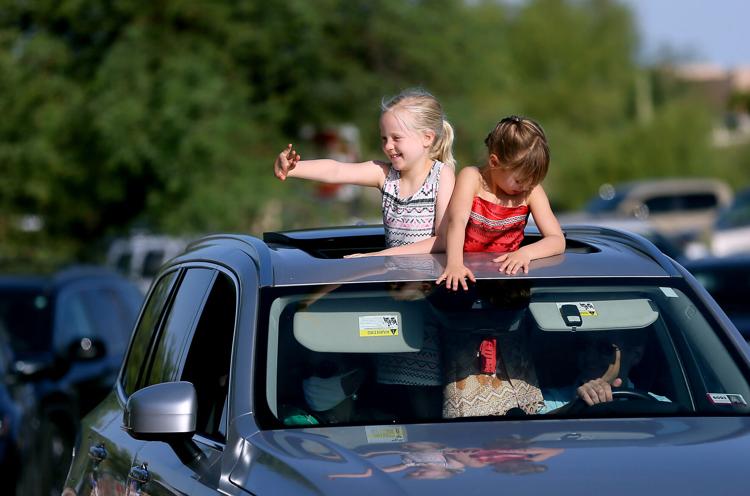 "Mustang Stampede"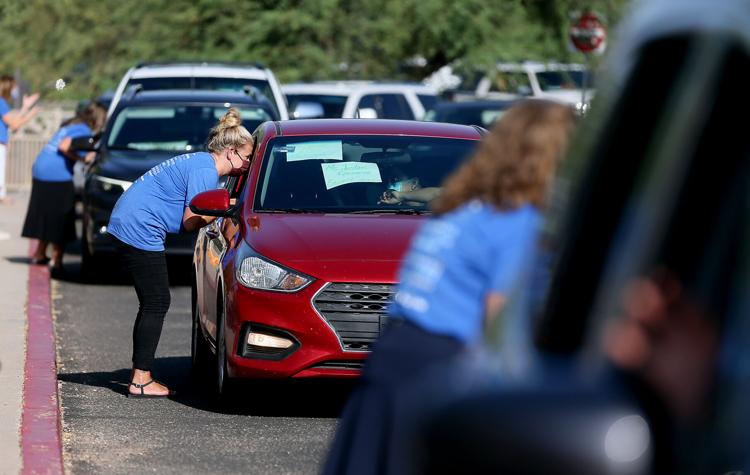 "Mustang Stampede"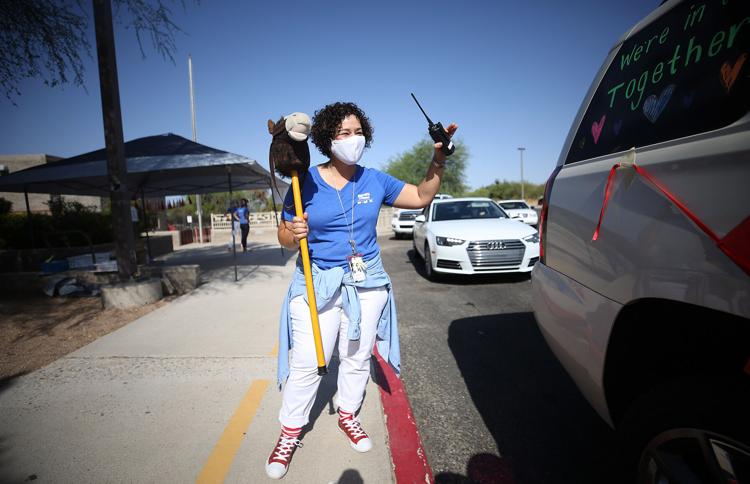 First Day of School, John B. Wright Elementary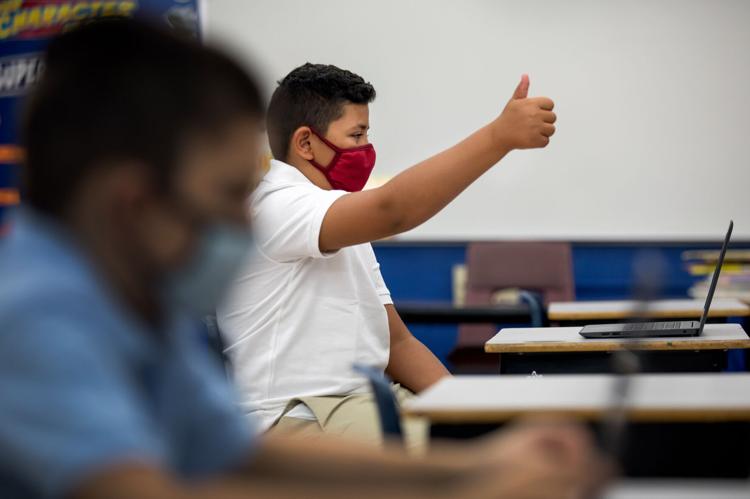 First Day of School, John B. Wright Elementary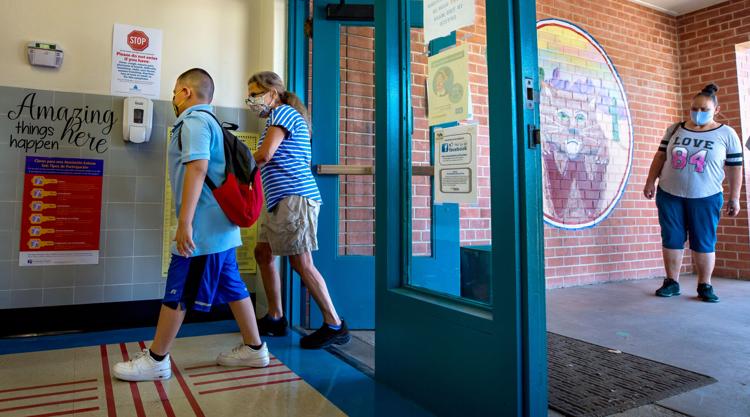 First Day of School, John B. Wright Elementary