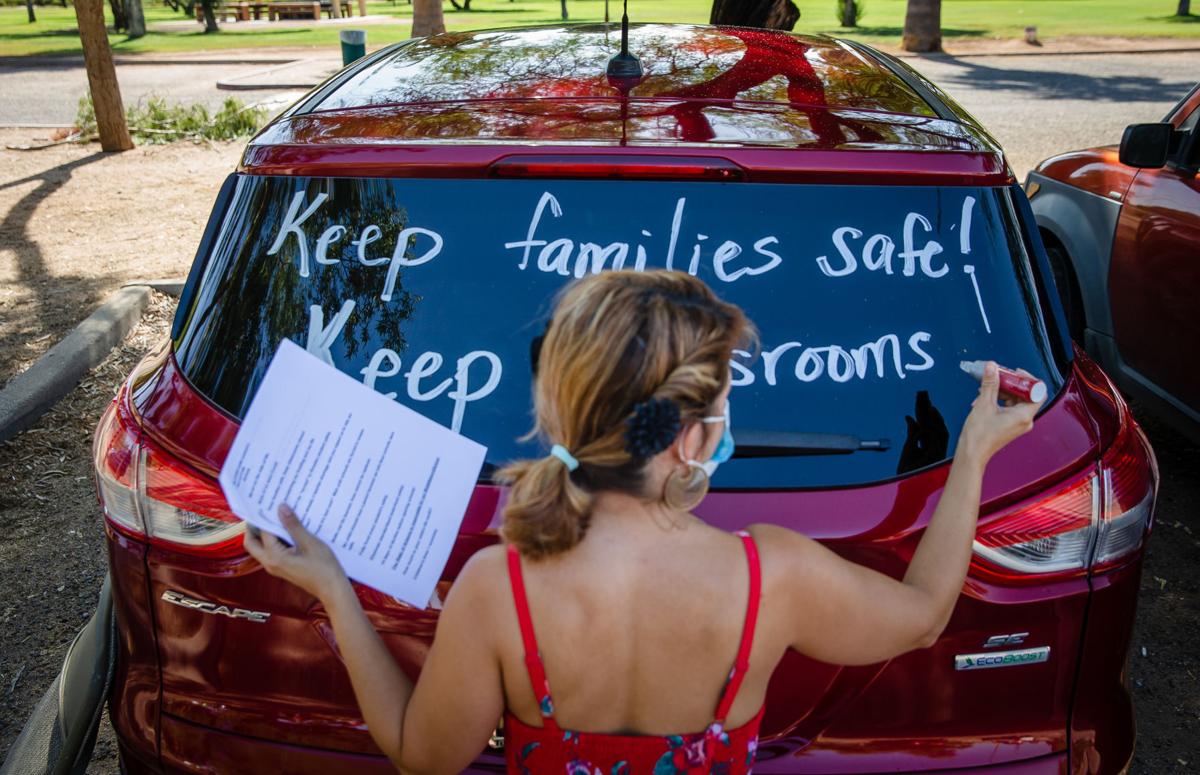 Tucson's largest school district now has a framework for physically welcoming students back amid the pandemic, but when that plan will be put into action is in question as TUSD makes an appeal to the state to keep its campuses closed.
Tucson Unified said Tuesday that when it submits its reentry plan to the Arizona Department of Education for approval, it also plans to seek a waiver from the state to delay opening its campuses to students, even just as care centers, which the state is requiring starting Aug. 17 as a condition of receiving full funding.
Gov. Doug Ducey's latest executive order says school districts can apply for such an exemption through the Arizona Department of Education if a county health department in conjunction with the state health department advises closing due to a coronavirus outbreak.
The decision to request a waiver came after the Pima County Health Department on Tuesday issued an opinion based on public health data that it is not safe for schools to reopen for traditional in-person learning. The Health Department did, however, recommend that schools provide a place for at-risk students to go to on a limited basis.
While that is in line with Ducey's order, the difference is that the state is requiring schools to notify all of its families of its on-site supervision option, regardless of need, and is prohibiting schools from turning away any student.
In a district of about 45,000 students, that could easily result in thousands of students being physically present on TUSD campuses.
"Pima County Health Department and the county administrator's office do not support the offering of traditional face-to-face, in-person, on-campus learning experiences and instruction on Aug. 17 — it's official," TUSD Superintendent Gabriel Trujillo said. "But the Pima County Health Department, they can support very limited instruction and support services for at-risk youth."
Trujillo will request that the state allow TUSD to offer in-person services only to the most vulnerable, which may include students who use wheelchairs or need assistance with basic self-care. Criteria for in-person services is expected to be developed by the district in the coming weeks.
The reopening plan, approved Tuesday, was mostly the same as what has recently been shared publicly.
It includes online learning for the entire student body. For students doing their online learning on campus — should TUSD be required to offer that option — they would be placed in small cohorts that are supervised by monitors; grab-and-go meals would be made available, as would extra bus routes to allow for social distancing, and in-person instruction for students with special needs.
The concept allows educators to teach remotely, reducing the number of people on campuses. And by having students work only on computers, there is no exchanging of common materials such as paper, scissors, pencils, crayons and glue. It also reduces collaboration among students, which is contrary to best practice in education, but not practical while working to limit the spread of the coronavirus, Trujillo has said.
When schools reopen, TUSD is creating a plan to scan student IDs, which will assist the county Health Department with contact tracing if there's a confirmed case of COVID-19 on a campus.
On Aug. 11, TUSD will present a proposal for a new in-person instruction date. The district's online learning begins Aug. 10.
Motormarch 2.0 for Safe Schools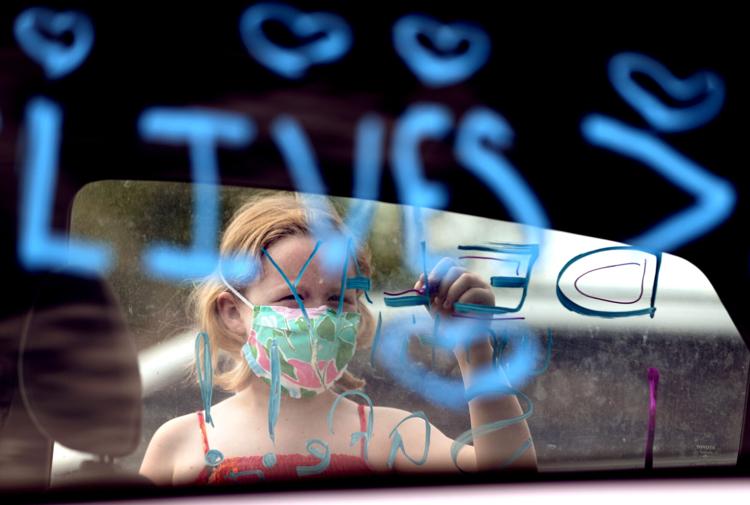 Motormarch 2.0 for Safe Schools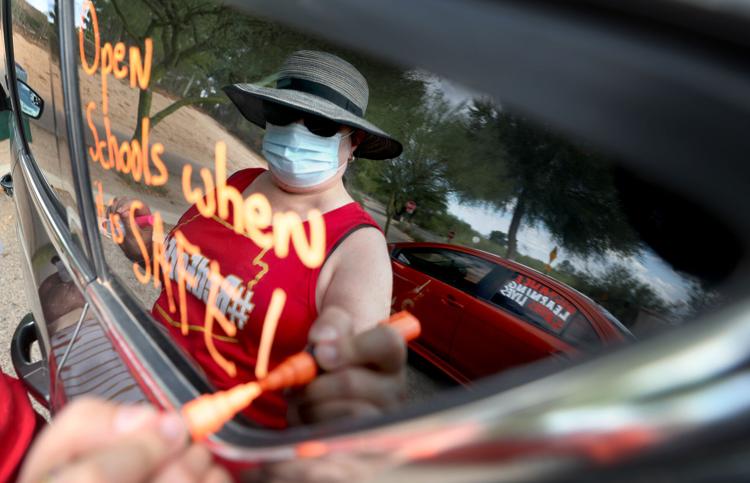 Motormarch 2.0 for Safe Schools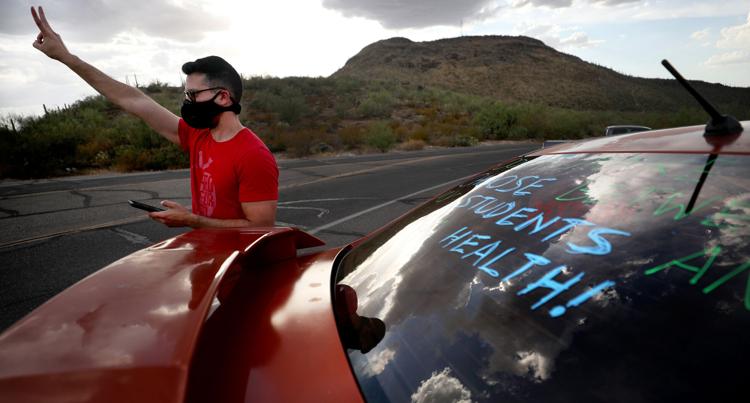 Motormarch 2.0 for Safe Schools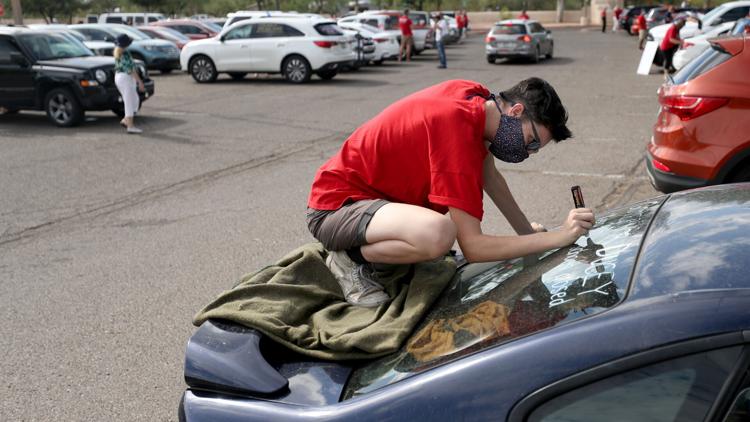 Motor March for Safe Schools
Motor March for Safe Schools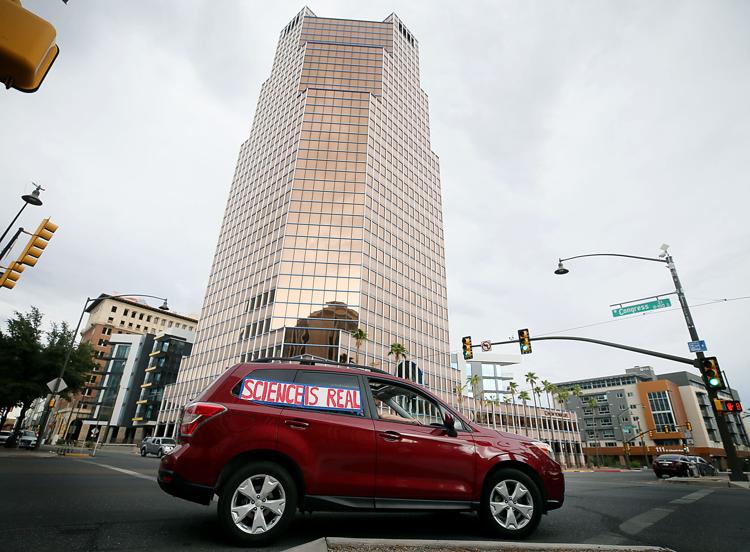 Motor March for Safe Schools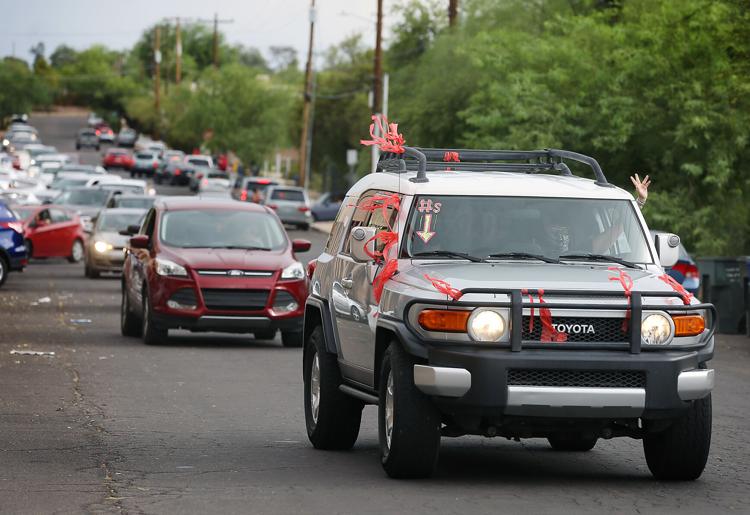 Motor March for Safe Schools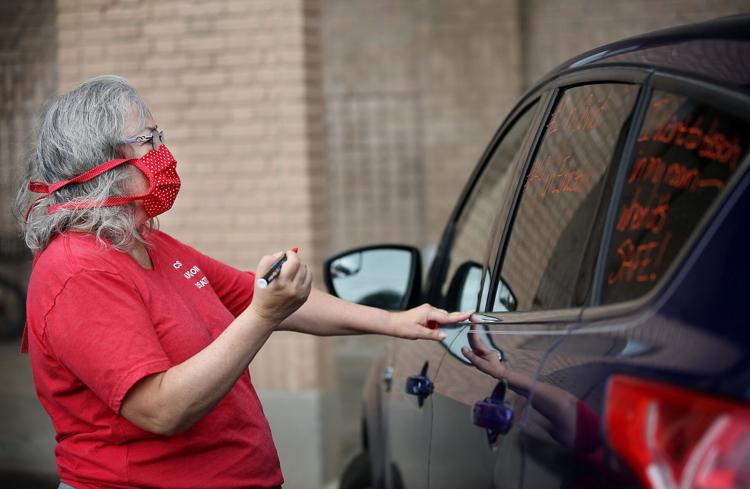 Motor March for Safe Schools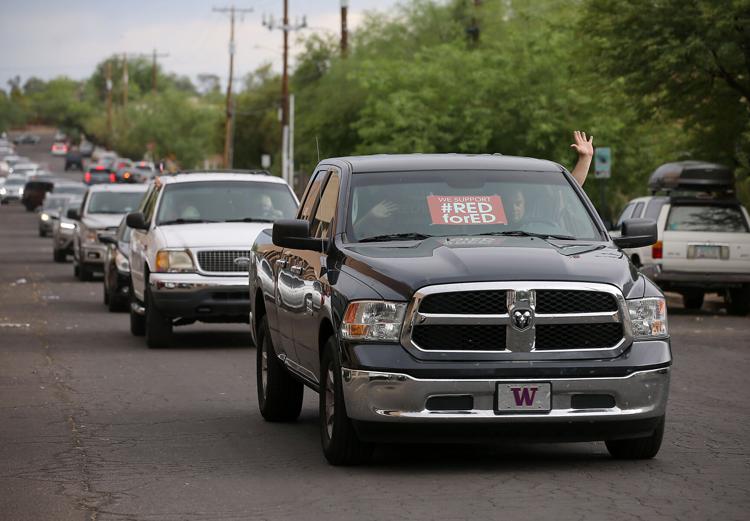 Motor March for Safe Schools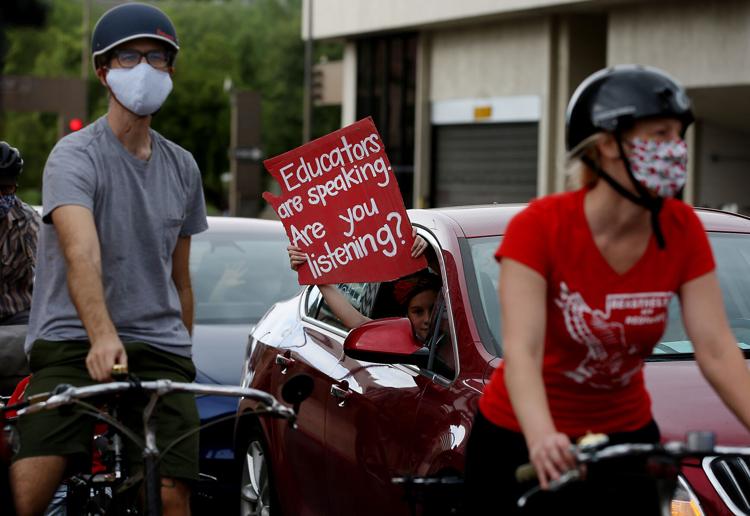 Motor March for Safe Schools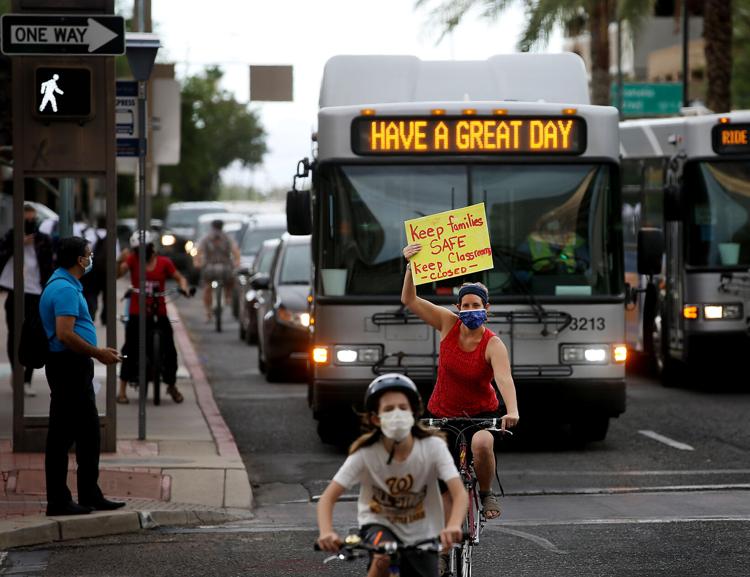 Motor March for Safe Schools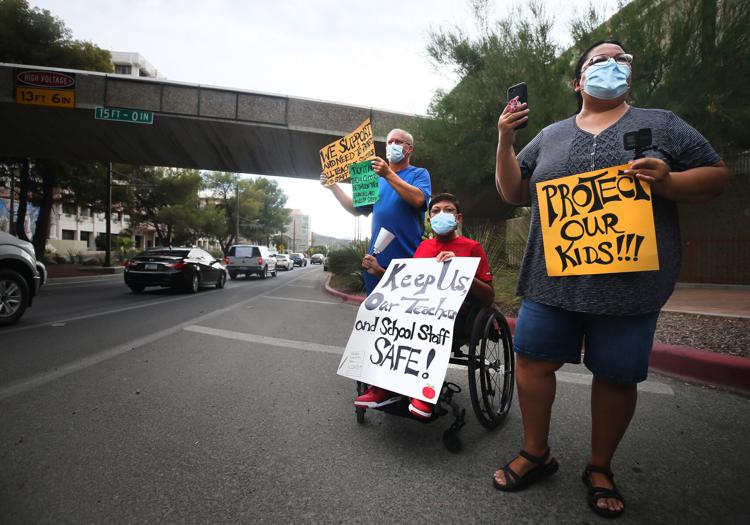 Motor March for Safe Schools
Contact reporter Danyelle Khmara at dkhmara@tucson.com or 573-4223. On Twitter: @DanyelleKhmara
Get local news delivered to your inbox!
Subscribe to our Daily Headlines newsletter.