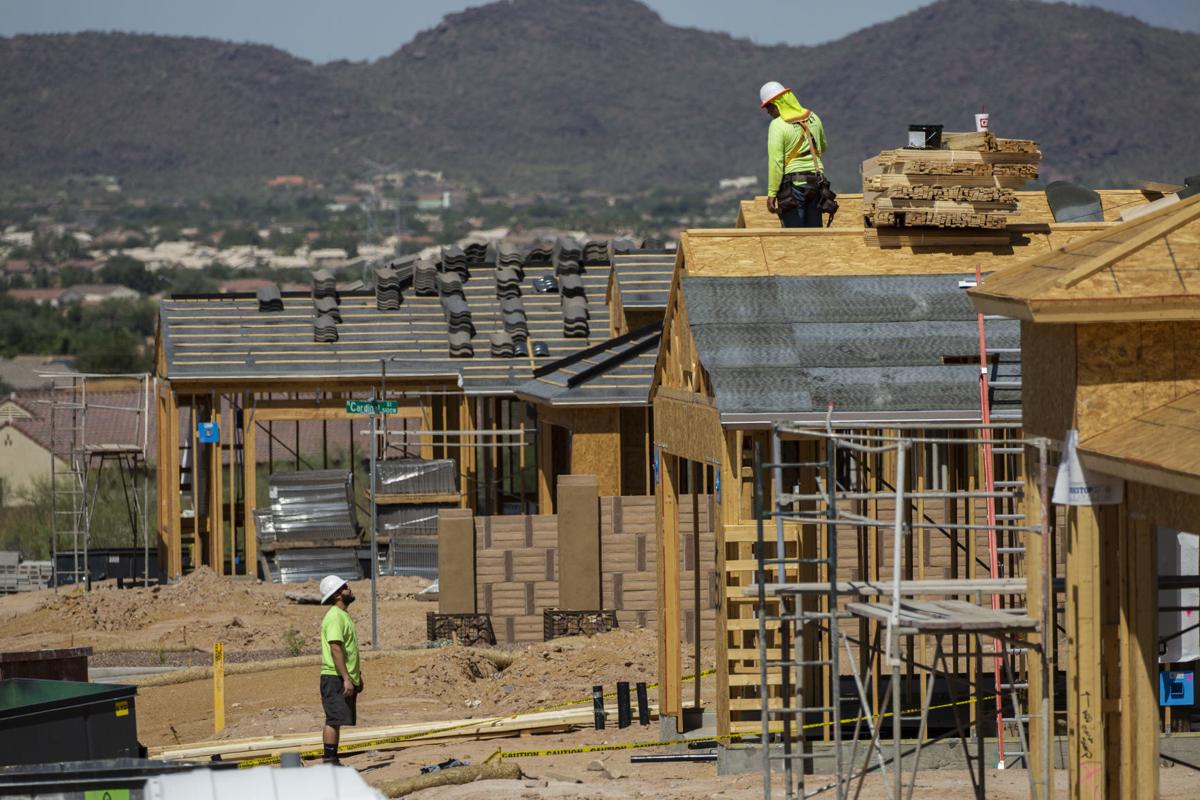 Two Arizona cities, Buckeye and Goodyear, are among the top gainers in population since the last decennial count.
A new report Thursday from the Census Bureau finds that the 28,769 people who moved to or were born into Buckeye since the 2010 count made it the second fastest-growing city of more than 50,000 in the nation at 56.6%. Only Frisco City, Texas, grew faster, at 71.1%.
Nearby Goodyear came in No. 14 for growth during the same period, with a 33.1% increase in population since the last census.
"We're tough as saguaros," editorial cartoonist David Fitzsimmons says. He says he saw a video made for the people of Detroit and became inspi…
Other Arizona communities have also grown quickly in the past decade. Marana, for example, added 14,464 new residents since the beginning of the decade, a 41.9% increase.
But the Census Bureau, in ranking growth on a national level, only considers communities of more than 50,000.
And if the Census estimate is to be believed, Marana needs another 970 inhabitants to reach that mark.
The Census Bureau also noted that Mesa was one of four cities in the nation to surpass the 500,000 mark in 2019.
Tucson, at 546,576 residents, grew 4.9% in the last decade, the bureau said.
But more rural Southern Arizona cities largely saw population losses, including Benson, Bisbee, Douglas, Nogales, Sierra Vista, Tombstone, Patagonia, and Willcox.