The University of Arizona is planning to re-open the campus, resuming in-person classes for the fall semester on Aug. 24, UA President Robert Robbins announced Thursday.
The UA administration has been "very purposeful and very careful" in putting a plan together, Robbins said, adding "we would watch the data, we would listen to the experts, and it may be the end of June we say, 'we can't do it,' but our intention is we're coming back in the fall."
However, campus operations will be different than what classes looked like before spring break.
"There is a risk, everyday when we get here that we could get the virus. I think in bringing people in closer quarters, I'm most concerned about classes — particularly some of our bigger classes," Robbins said.
The administration is looking at cutting classes in half and ensure students are distanced by several seats. There would be need for disinfecting surfaces, whether by students bringing disinfectant wipes or having staff clean lecture halls before the next class arrives.
"I've dropped in as a guest student on a couple of the online classes and it's incredible what goes on there but there's nothing like, even if we're sitting 12 feet apart, to be able to have that person-to-person, face-to-face interaction ...," Robbins said.
Instructors could be provided plexiglass screens for protection in close-quarter environments.
When it comes to offering campus food services, students would still need to adhere to proper social distancing guidelines.
As far as on-campus housing is concerned, the plan is to open dorms for all students with "elevated" cleaning protocols in common areas and bathrooms in place.
Those in the UA community with immunodeficiency syndromes, organ transplants, actively immunosuppressed or other underlying health conditions would be strongly encouraged not to return.
But the move is needed as the administration anticipates millions of dollars more in lost revenue amid the already implemented furloughs and hiring freezes this month.
The UA anticipates losses of $250 million through June 2021. As of April 28, there's been losses of $58 million and UA projects it to reach $97 million by June 30, the end of the 2020 fiscal year.
"If we would of said 'we're not coming back in the fall, face-to-face,' then we would've gone to what we're doing today and the tuition drop would have made the need for lengthening the furloughs and then starting into layoffs. People will actually lose their jobs," Robbins said.
Robbins acknowledged the need for out-of-state students to return to campus.
"Particularly California and Texas students that could drive here and if something were to happen, health related, they could drive back home potentially," he said. "But it's really important for us to get out-of-state students to come and pay the tuition so we can mitigate the furlough program and lessen it. We would love to be able to do that."
TEST, TRACE, TREAT
Robbins made the announcement after getting blood drawn to kick off the first phase of COVID-19 antibody testing of 3,000 health care workers and first responders as well as 1,500 Pima County residents, which includes 500 UA students.
The goal is to test 250,000 health care workers statewide in partnership with Governor Doug Ducey's office. UA is also working to provide optional testing for all students, faculty and staff members.
"If we had no testing, I would feel less confident," Robbins said about opening up the campus. "That's why I think all of the mitigation factors, the social distancing and wearing masks and doing all of the things we've been doing a really good job with to-date are going to be continued."
Antibody testing does not identify whether a person has COVID-19. Rather, it detects if a person has antibodies that develop seven to 10 days after the virus has passed. 
UA researchers believe that a positive antibody test provides some degree of immunity, but more data is needed to determine for how long and how much protection is given against future infection.
"I think we need to do a good job of educating and informing every individual that comes back to campus that there is risk, no doubt about it," said Robbins, adding that the administration will make it clear to the community that "we can't guarantee you would have immunity."
The testing initiative is part of the UA's "Test, Trace, Treat" campaign to provide the statewide tests, multiple contact tracing methods, including technology built by Apple and Google and UA's self-reporting system called azcovidtxt.org, and to treat individuals who have tested positive on campus.
Treatment won't involve vaccines, but basic medical needs that don't require a hospital visit as well as mental health services. The student, if infected and symptomatic, would be isolated in a single room where they can be monitored to prevent any spread on campus.
"We're going to be the place that's going to look after the health of our faculty, students and staff," Robbins said.
Photos for April 23: Tucson gets by during Coronavirus Pandemic
Tucson, coronavirus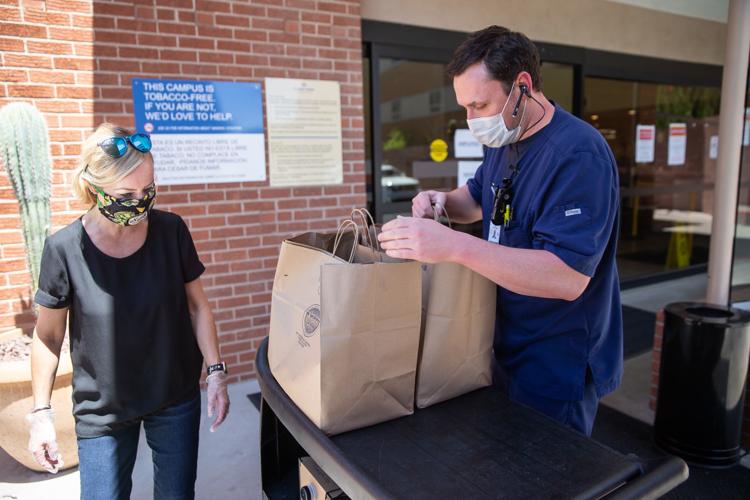 Tucson, coronavirus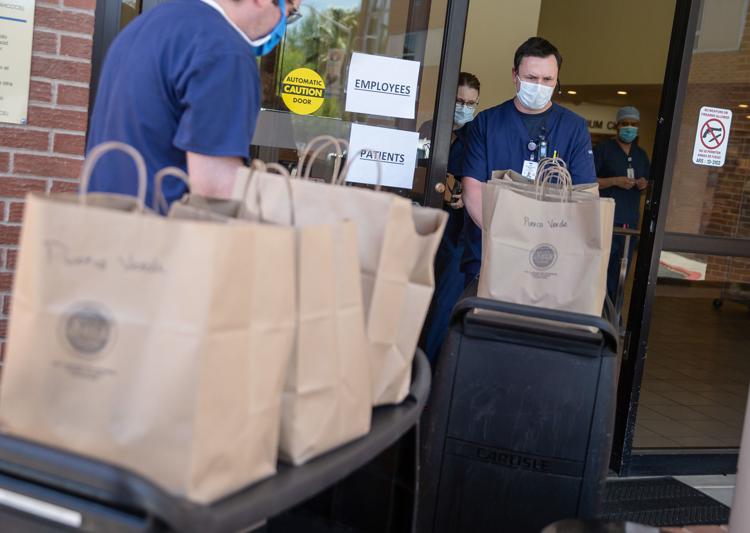 Tucson, coronavirus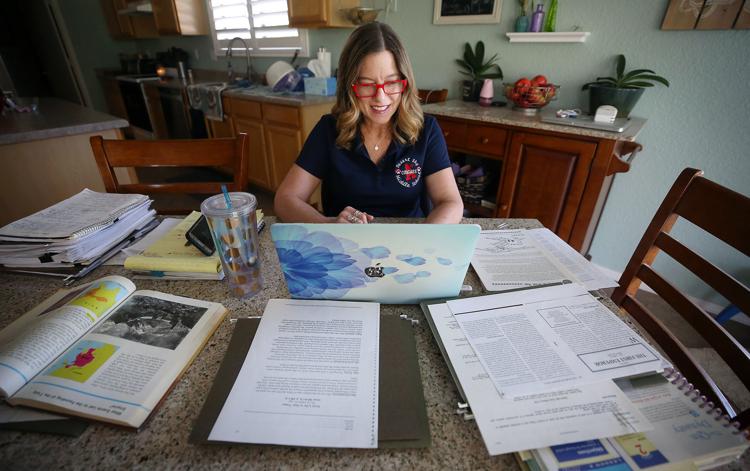 Tucson, coronavirus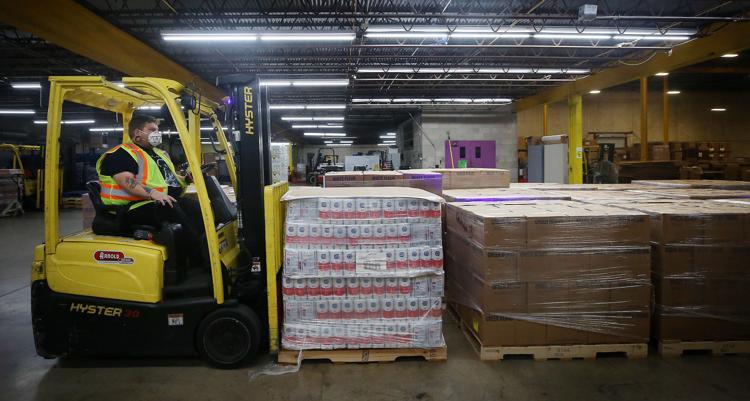 Tucson, coronavirus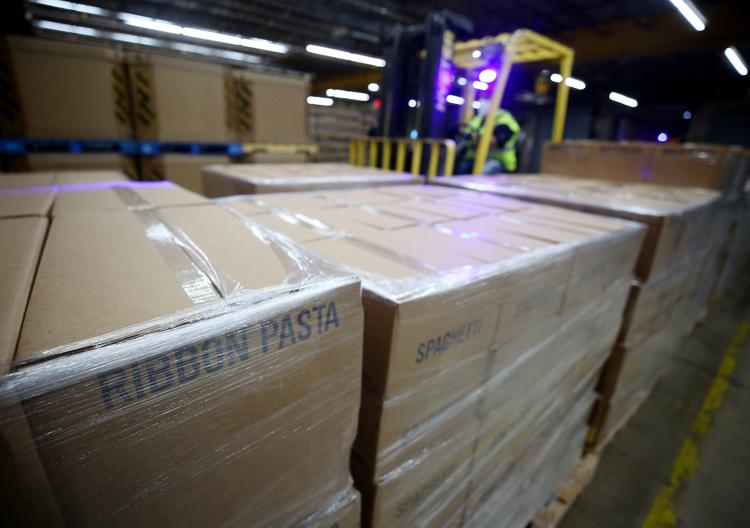 Tucson, coronavirus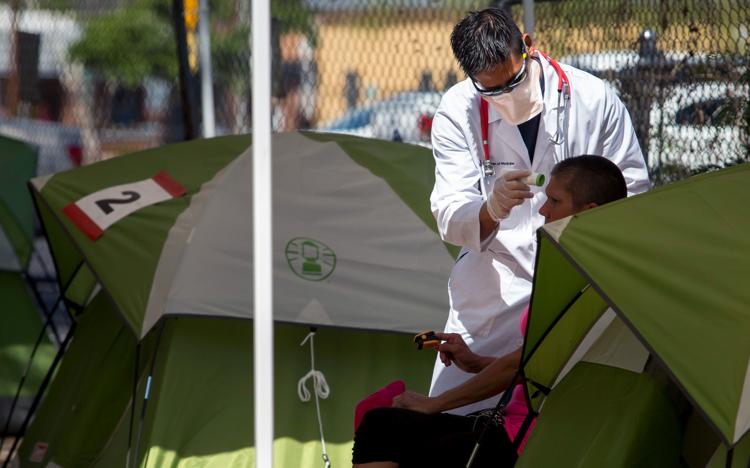 Tucson, coronavirus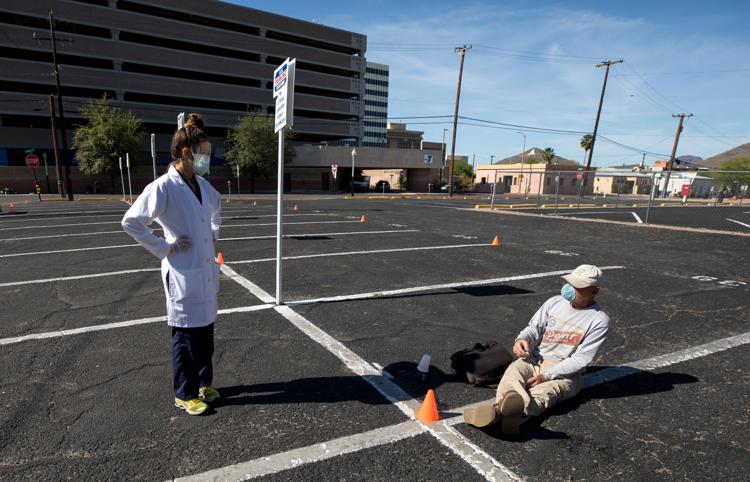 Tucson, coronavirus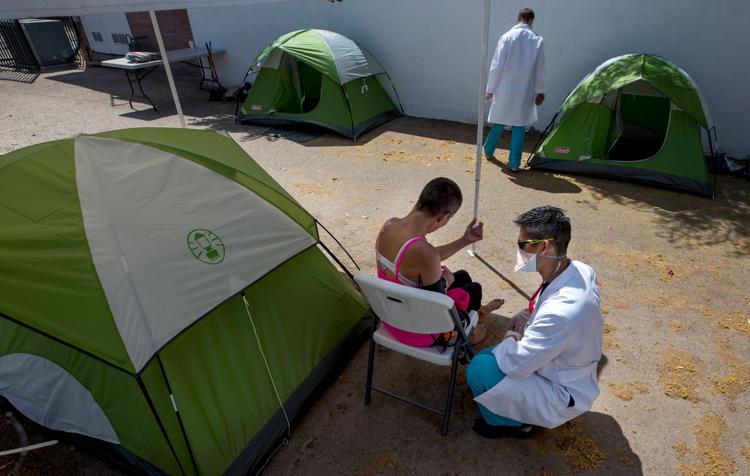 Tucson, coronavirus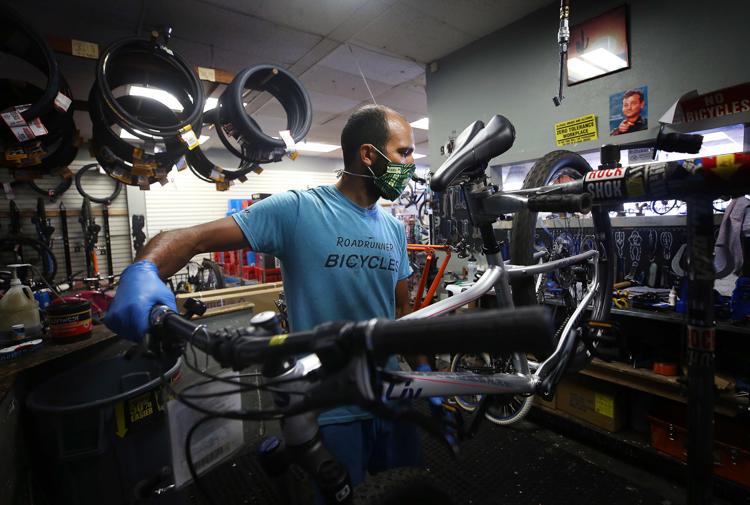 Tucson, coronavirus
Tucson, coronavirus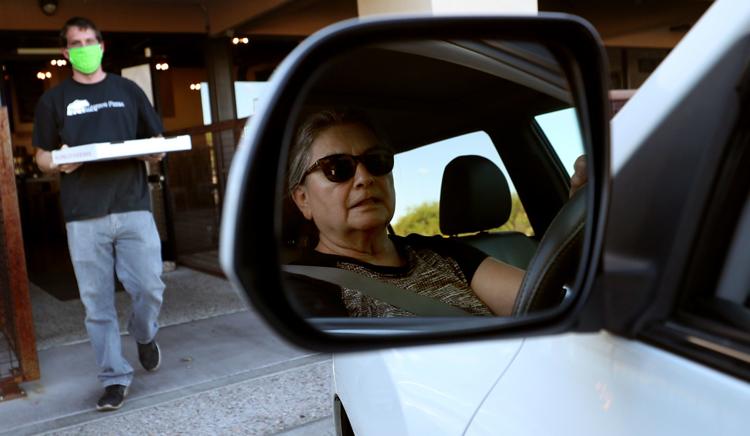 Tucson, coronavirus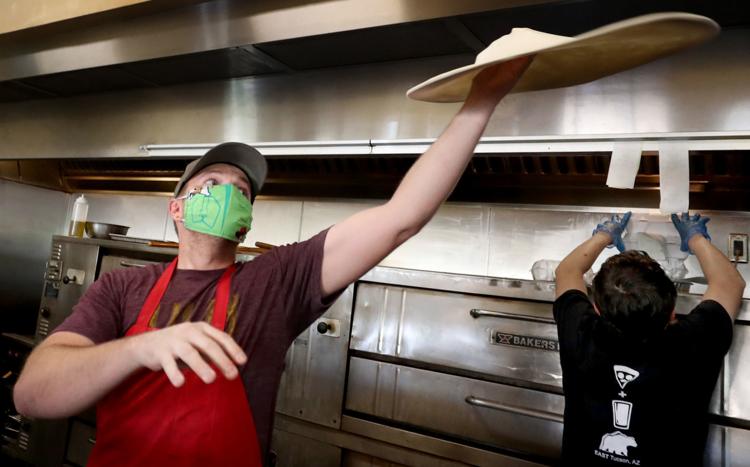 Tucson, coronavirus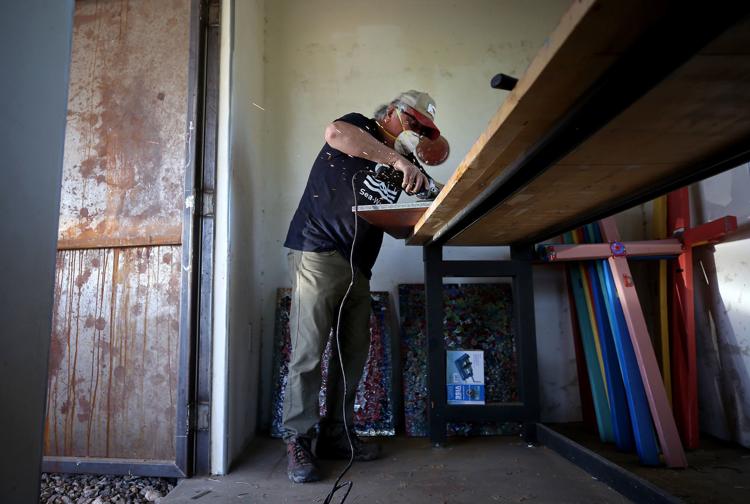 Tucson, coronavirus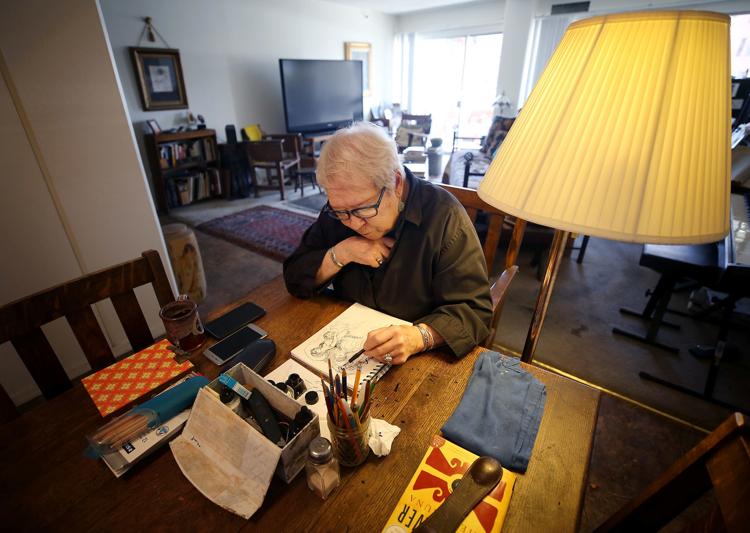 Contact Star reporter Shaq Davis at 573-4218 or sdavis@tucson.com
On Twitter: @ShaqDavis1