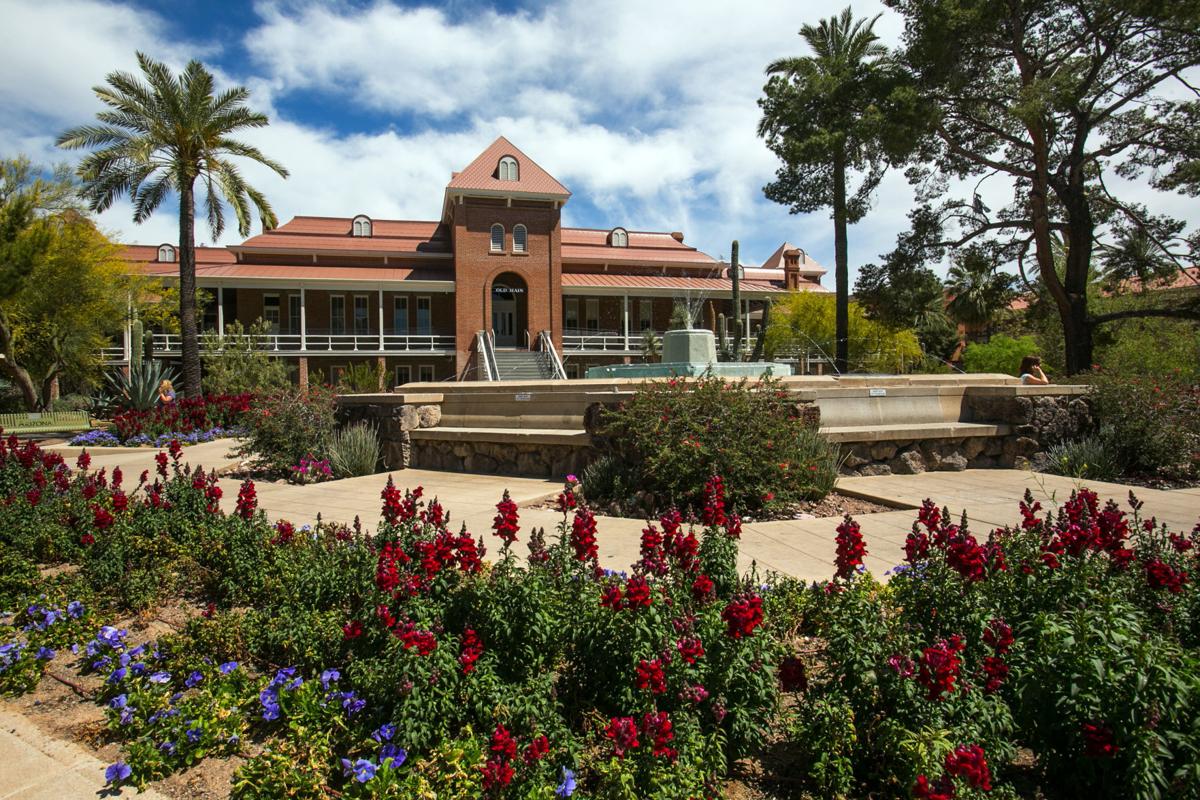 The University of Arizona has proposed a 2 percent tuition increase for incoming resident students and a 1 percent increase for incoming nonresident students for next school year.
This tuition proposal, released Friday, is the same percentage increase as last year's for in-state students, which was the lowest in more than five years, and is lower for nonresident students. Before the 2018 school year, cost increases were about 3 percent or higher each year for incoming freshmen over the five previous years, according to Arizona Daily Star archives.
If the proposal passes, the 2019-2020 cost for incoming resident students at the main campus will be $12,671, an increase of $224 for the year. For incoming nonresident undergraduate students, it will be $36,698, an increase of $352.
University of Arizona President Robert Robbins says 99 percent of current undergraduate students won't see any increase to tuition or fees because of the Guaranteed Tuition Program, which freezes tuition and fees for four years.
For incoming resident graduate students, the proposal includes a tuition increase of 1.89 percent at the Tucson campus and 1.59 percent at the South Campus in Sierra Vista. Graduate tuition for nonresident students won't increase.
As well, Robbins' proposal included no increase in mandatory fees except for the Recreation Center Program fee.
"The tuition proposal will help address the strategic priorities of the campus community, specifically better student outcomes in graduation and career readiness," Robbins said in a statement. "This is an investment that will directly benefit current and incoming students."
Arizona State University proposed a tuition increase of 2.8 percent for incoming resident undergraduate students and 4.8 percent for incoming nonresident students. And Northern Arizona University proposed a 2.5 to 3 percent tuition increase for in-state and nonresident freshmen next year.
The Arizona Board of Regents (ABOR), is hosting public hearings so students and the general public can share their input.
ABOR will host live-streamed public hearings to accept public comment about the proposals on Tuesday, April 2, from 5 to 7 p.m. Students and members of the public will be able to make comments on a first-come, first-served basis. The UA hearing will be in the Old Main Silver and Sage Room in Tucson, and in the Academic Technology Building, B153, at the Sierra Vista campus.
ABOR will also hold a tuition workshop where the universities will present an in-depth look at their tuition proposals on April 4 from 10 a.m. to 2 p.m. It will be held at ASU Memorial Union in Phoenix and will be live-streamed on ABOR's website, www.azregents.edu
The board is to vote on the proposals on April 11.