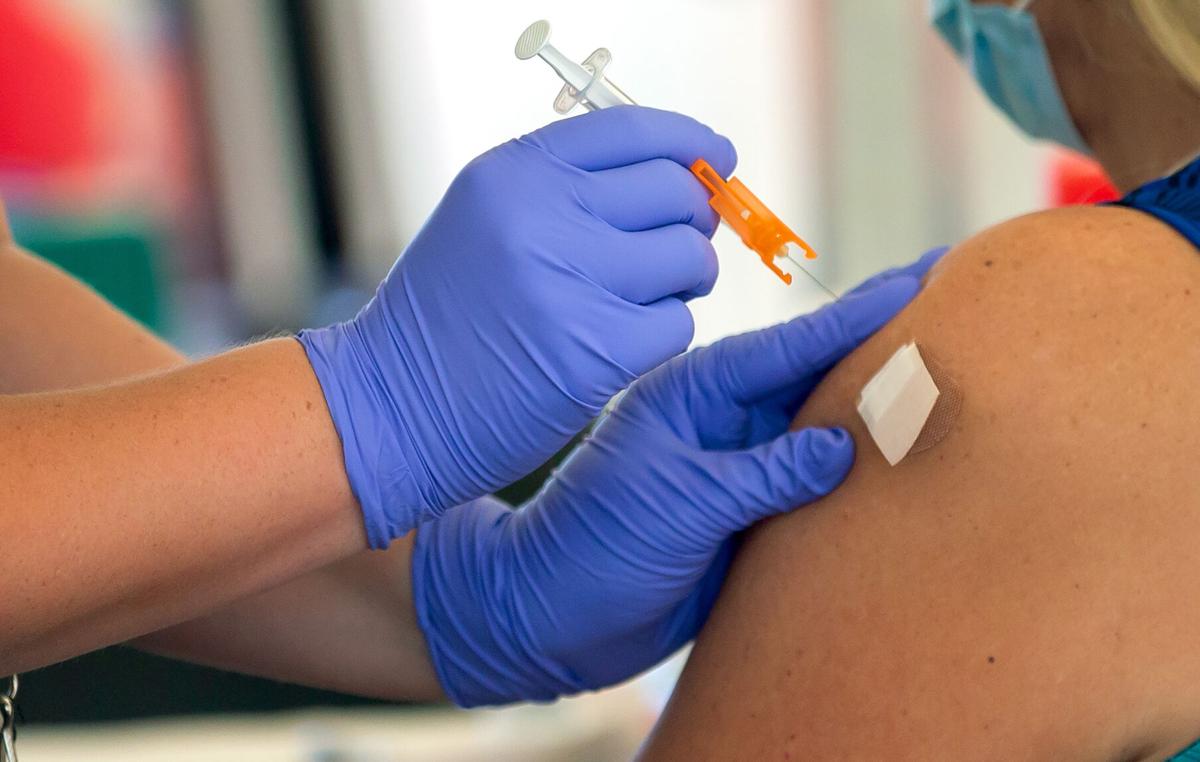 Unvaccinated Pima County employees will have to pay more for their health insurance, the Board of Supervisors decided Tuesday.
Supervisors voted 4-1 to raise unvaccinated employees' health insurance premiums by more than $60 each pay period and $1,500 every year.
Instead of mandating vaccines for county employees, on Aug. 16, the board voted 3-2 to give every employee vaccinated as of Oct. 1 $300 and three extra days of leave. Those payments — which totaled more than $1.2 million as of Aug. 27 — are added to employee paychecks.
Unvaccinated county employees without valid health or religious exemptions will likely begin seeing the surge in their health insurance costs in their first paychecks in October.
The increased cost will come from eliminating unvaccinated workers' health insurance premium discounts, which amount to $35 every pay period, as well as surging base insurance plans by 30%, or $25.51, each pay period. That equates to $60.51 per pay period and $1,573.26 annually.
The latest numbers available as of Aug. 27 show 4,103 of 6,735 county workers confirmed they are fully vaccinated — about 61% of the workforce, according to a memo from County Administrator Chuck Huckelberry.
However, the county verifies employees' vaccination status only through their requests for "I'm vaccinated" badges, while some positions counted in the number of total employees are temporary and not currently staffed.
Huckelberry said the number of vaccinated employees increased to 4,427 as of last Friday, or 66% of employees.
Supervisor Steve Christy, the only dissenting vote, called the move to increase health insurance costs "unconstitutional."
"I really think that this is opening up liability to no end, that if we're putting this kind of pressure and financial mandate on those who have the right to make the choice for themselves that they don't want the vaccine — to penalize them is wrong," he said.
Supervisor Adelita Grijalva expressed concern about the vaccination rate within the sheriff's department, which was 30% as of Aug. 27. Huckelberry said he plans to speak directly with Sheriff Chris Nanos about the department's low vaccination rates and suspected it may be the result of a "communication issue."
In another move to increase vaccination rates, Huckelberry announced Aug. 31 he is requiring all new county hires to be vaccinated as a condition of employment, as well as any current employees who want a promotion.
Supervisor Matt Heinz withdrew two of his COVID-19-based proposals: to mandate vaccinations for all health care workers in Pima County and to mandate masks indoors.
Although he said the motions were warranted "based on the increasing case numbers," he did not believe he had enough support from other supervisors for the measures to pass and wanted to minimize misinformation circulating as a result of the motions.
"It was clear that the votes were not there to actually achieve the goal," he said. "I didn't want to negatively impact public health by allowing such horrible disinformation to keep getting out there to the supervisors."