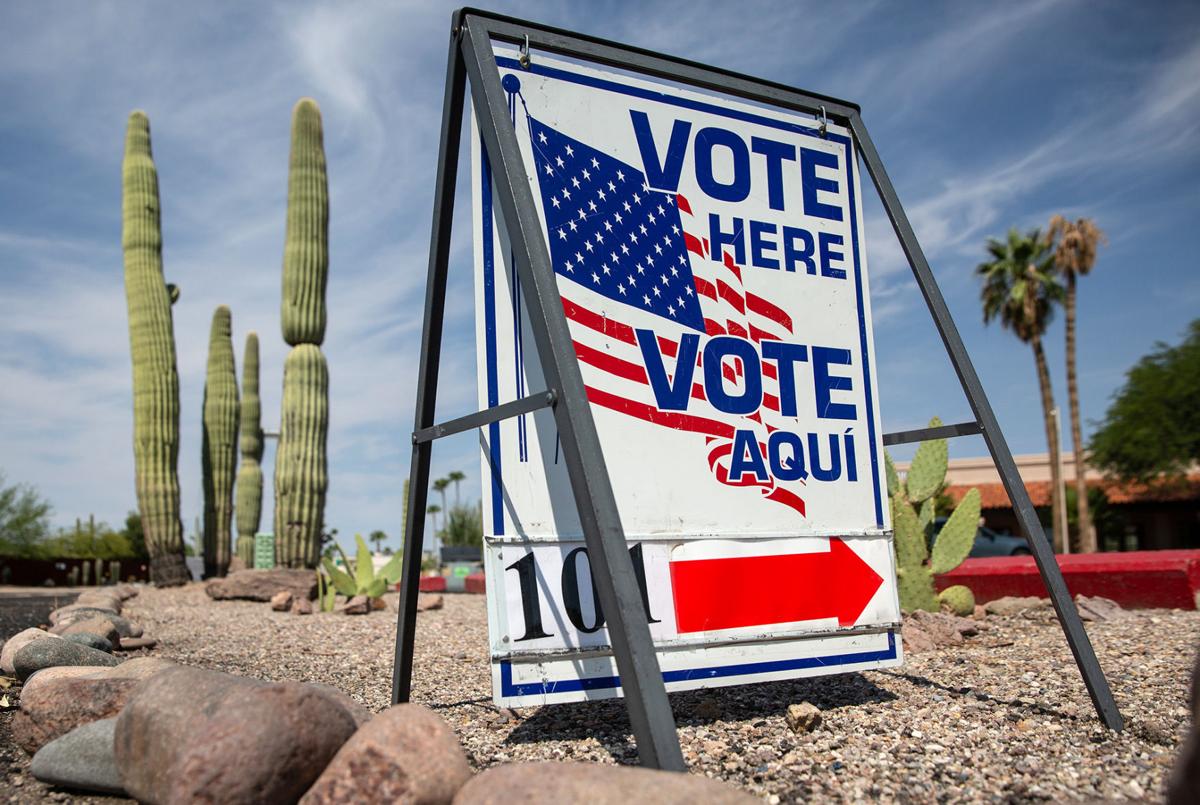 PHOENIX — Tactics planned by 2020 election auditors hired by the Arizona Senate are illegal and even criminal, attorneys for various voter rights groups contend.
And the groups might go to court to try to halt them.
In a letter Tuesday to Doug Logan, the CEO of Cyber Ninjas, the lawyers said the plans — which include knocking on doors and contacting people — "constitute voter intimidation."
They said it's irrelevant whether that is the intent, and even whether that's part of the contract Logan signed late last month with Senate President Karen Fann.
That contract involves having Cyber Ninjas and other firms knock on doors in Maricopa County to determine if people actually live at that address and validate that they did in fact cast a ballot in November.
A copy of the scope of work obtained by Capitol Media Services shows that Cyber Ninjas did some of that in-person contact even before the contract was signed. And the document claims that work has "brought forth a number of significant anomalies suggesting significant problems in the voter rolls."
The same document says Cyber Ninjas and others working with the Florida firm will audit at least three voting precincts they have decided have "a high number of anomalies," to "conduct an audit of voting history related to all members of the voter rolls."
"A combination of phone calls and physical canvassing may be utilized to collect information of whether the individual voted in the election," the scope of work document says, though it promises voters will not be asked to disclose who they supported.
Jared Davidson, counsel for Project Democracy, one of the groups challenging the audit plan, said there is a crucial — and legal — difference between what is done by political interest groups and what Cyber Ninjas is doing.
"Political canvassing, encouraging people to go out and vote in your community, that is not intimidating," Davidson said. "But having an arm of the government, in this case a contractor with the Senate, going out and interrogating voters under the implication that there's somehow been illegality is absolutely intimidating."
Another attorney for the critics of the audit contract, Roopali Desai, said the company is doing this at the direction of the Senate. "So you have a group that's acting under color of state law … going door to door, interrogating voters about their voting conduct," she said.
She said that can have no purpose or effect other than to intimidate voters by having them believe they are somehow being investigated for their actions in casting a ballot, deterring them from going to the polls in the future.
The original reason the Senate decided to pursue its own audit was to verify the results, Desai said. She said that is something that can be done by doing a hand count of the 2.1 million ballots cast in Maricopa County, which county officials say they are ready to turn over to lawmakers.
There was no immediate response from either Logan or Fann.
But Fann, in prior interviews, said going beyond a simple hand count is necessary to determine not just that the results were accurate but that the systems set up to run elections are proper.
For example, she said, there were people who filled out affidavits about getting multiple ballots at their home.
"They're going to take those affidavits and they're going to go to those people and they're going to say, 'You signed an affidavit that said that this happened. Is this true? Give us a little information so we can verify this and track it down,' " she said.
And Fann said there is a need to contact voters to look for "inconsistencies" between the historical turnout and what happened in 2020.
But the attorneys for the challengers say all that violates federal and state laws.
"Intimidating voters is illegal regardless of whether someone acts with an intent to intimidate," they said, quoting from federal law. "To be sure, your companies' plan to directly question voters about their past voting activities — particularly in the context of a so-called 'audit' of the election — reasonably could deter people from voting in the future for fear of reprisals or further harassment," the lawyers wrote to Logan and officials of the other three firms that will work under Cyber Ninjas: CyFir, Digital Discovery and Wake Technology Services.
The letter also noted that "there have already been multiple post-election audits that have confirmed the election's integrity."
Desai said the next step will be to wait to see whether the Senate-hired firms go ahead with the in-person voter contact. She said that would lead to seeking an injunction to stop that.
There already are moves in that direction. The letter to Logan and the other company officials demands that they preserve for future litigation any and all records of the audit, ranging from negotiations and bidding, to communications they have with legislators and their staff.
"Failure to preserve records — as well as any alteration or improper disclosure — may also result in additional criminal liability," they are warning the companies.