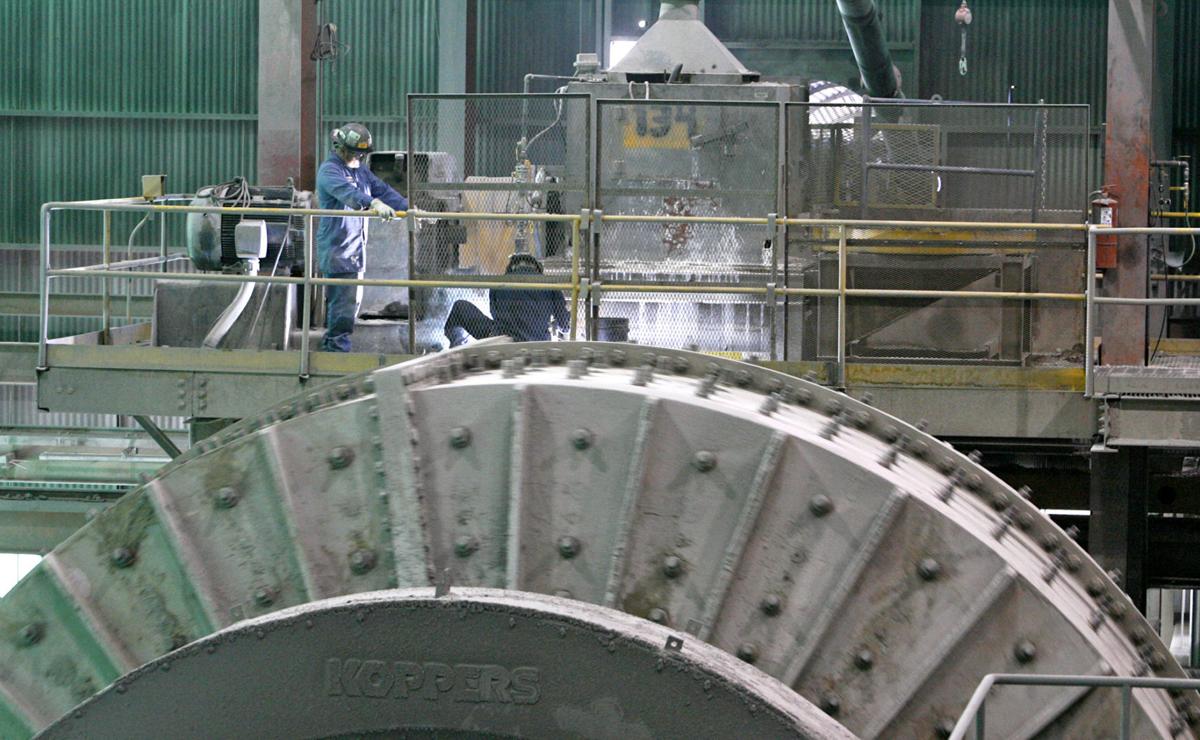 The U.S. Supreme Court has denied review of rulings requiring Tucson-based copper miner Asarco LLC to pay disputed copper-price bonuses to union workers in Arizona and Texas.
The ruling clears the way for payments of more than $10 million in past bonuses to about 750 past and current employees.
Asarco had filed a petition for Supreme Court review in May, asking that the high court overturn two federal district court rulings and an appellate-court decision ordering that the copper-mining company pay the bonuses to workers represented by the United Steelworkers and seven other labor unions.
Asarco has now exhausted all of its appeals and must comply with the arbitrator's decision, the Steelworkers said.
The bonus is paid when the average, quarterly copper price tops $1.60 per pound. After trading at around $3 per pound for much of 2017 and early 2018, prices for the metal have declined since mid-2018 to below $2.60 in recent weeks.
While the case was in federal court in 2016, the unions filed documents showing miners were due individual amounts ranging from about $1,100 to more than $30,000, with the average owed about $13,000.
"Although ASARCO has delayed and postponed paying the millions of dollars it owes for years, we never stopped fighting to ensure justice for these workers and their families," Steelworkers District 12 Director Bob LaVenture said in a news release. "The company's constant attempts to undermine our contracts have truly united us in solidarity."
It was unclear how or when the bonuses will be paid. Asarco officials did not respond to requests for comment on Monday.
Manny Armenta, subdistrict director for the United Steelworkers, said the union officials had not heard from the company regarding the bonus payments Monday, but Asarco provided and verified a list of affected workers a couple of years ago and the union will work to ensure they are paid.
Asarco, part of Mexico-based Grupo México, has been fighting to avoid paying the bonuses since 2014. That's when an arbitrator decided that newer workers ineligible for the company's pension plan should get the bonuses, because that provision was left out of a collective-bargaining agreement signed in 2011 due to a mutual mistake by the company and the unions.
Former Asarco employee David Larkin is hoping to collect thousands of dollars in back bonuses from the company after working as a truck driver at Asarco's Mission Mine in Sahuarita from mid-2013 to early 2016.
Larkin, 62, who joined Asarco after retiring from the Tucson Fire Department after 29 years in 2011, recalls seeing quarterly bonus amounts of more than $4,000 per worker posted at work and then being told he wasn't eligible.
"I felt like the company was not correct in their decision to hold out on the money because of verbiage (in the contract)," Larkin said. "They should have just gone ahead and paid it and it would have created a lot more camaraderie in the whole company. It just seems like it's always about money."
The bonus payments were upheld twice by a federal district court, and the 9th U.S. Circuit Court of Appeals rejected Asarco's appeal for a second time in January.
In those proceedings and its petition to the Supreme Court, the company argued that the arbitrator exceeded his authority by requiring payment of the bonuses, and that the 9th Circuit ignored federal labor law and prior court decisions that restrict arbitrators' authority to change collective bargaining agreements.
Besides the Mission Mine, Asarco operates the Silver Bell Mine in Marana and the Ray Mine and Hayden smelter in central Arizona.
Be the first to know
Get local news delivered to your inbox!