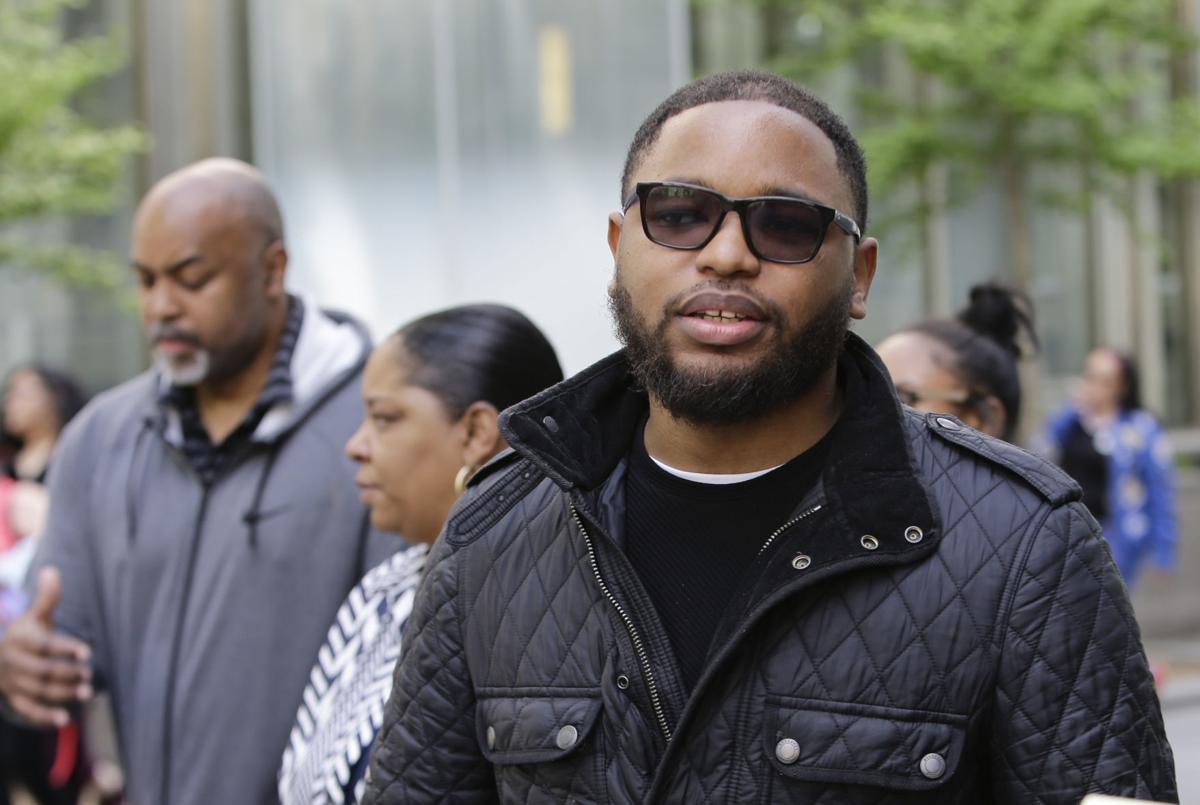 Because his upcoming HBO documentary contains some previously unheard wiretapped conversations involving Arizona coach Sean Miller and agent Christian Dawkins, director Pat Kondelis is aware he might be a lightning rod for some Wildcats fans.
But Kondelis said Thursday that those wiretaps are just a small part of a much bigger story he's telling in "The Scheme," a documentary scheduled for a March 31 release that details Dawkins' role in an FBI investigation that ultimately came up short in derailing college basketball's big names.
One of the wiretaps played includes Dawkins telling Miller that handlers of five-star recruit Nassir Little "definitely wanted to get some (expletive) for themselves," and Miller responding by asking, "Miami doesn't have an advantage over us in that area, do they?"
In another, former Arizona assistant coach Book Richardson tells Dawkins that Miller has been paying "10" per month for Deandre Ayton, who had just arrived on campus when the conversation was recorded in July 2017.
"I know there's a whole lot of delusional Arizona fans that are on social media right now that will convince themselves that that doesn't mean what they don't want it to mean," Kondelis said. "But I think the other part of this is that I take severe issue with any of this being framed in a way that Christian or HBO or myself is attacking Sean Miller and (LSU coach) Will Wade. Nobody cares. I don't care at all. I mean, I don't want to see anybody get fired. Christian says very plainly that the coaches that were paying players, he thinks, are good guys and the ones that aren't are bad guys."
In May, a jury found Dawkins guilty of bribery and conspiracy to commit bribery. Dawkins told a Star correspondent on the courthouse steps that he never had a conversation with Miller about delivering Ayton despite a February 2018 ESPN.com report that they discussed a $100,000 payment. And Kondelis said Thursday that Dawkins has made it clear that he never talked with Miller about paying Ayton.
Miller denied the ESPN report at the time, saying he "never discussed with Christian Dawkins paying Deandre Ayton to attend the University of Arizona" and saying that he never met or spoke to Dawkins until after Ayton verbally committed to the UA.
But Kondelis said Dawkins "did have that conversation with Book" on July 20, 2017 — a conversation that is played in the movie.
"We'll see how Sean plays it out," Dawkins tells Richardson in "The Scheme". "You know what I'm saying? We'll see if he's a man of his word. Because he brought it up to me."
Richardson replies, "Yeah, 'cause he need help. You know what he doing per month? I told you. Ten." Richardson, who spent three months in prison after accepting a plea deal, declined to participate in the film.
Of that conversation, Kondelis says:
"Christian again, ironically, is not even the person that asks," Kondelis said. "Book says, 'You know what he's doing a month? And he says '10.' And then Christian's like, 'Yeah, he's paying some real money.'"
Kondelis said even though that call is receiving "so much attention, to me, it doesn't really matter," since he was trying to show a bigger picture in the documentary.
"The Scheme" also plays a wiretapped call between Wade and Dawkins in which Wade says he made a "strong-ass" offer for recruit Javonte Smart. That call was reported by Yahoo Sports in March 2018 but not aired previously.
Yahoo's Dan Wetzel, who was interviewed extensively in "The Scheme," said on his podcast this week that the documentary shows how recruiting can work in the shadows of NCAA amateurism rules.
"I don't care whether Will Wade is the coach or not; I don't care if Sean Miller is the coach or not," Wetzel said. "... but if you listen to these tapes, and you think Will Wade and Sean Miller are not in on it, I can't tell you what to believe. OK? But I'm not going to be that naive."
Not only are issues with the NCAA's amateurism stance raised during the documentary, but so are issues with the FBI's investigation.
The FBI held a news conference following the arrest of Richardson, Dawkins and others where officials described what they said was a scheme: Shoe companies and agents would funnel payments to players via agents and coaches in exchange for promises to steer those players to sign with them as clients after turning pro.
And at the end of the investigation, an investor in Dawkins' firm revealed that she was actually an undercover FBI agent. Dawkins said the FBI told him during a meeting in a hotel suite that he "would be fine" if he could deliver information about names such as Rick Pitino, agent Andy Miller and Sean Miller.
Instead, Dawkins said in the movie, he told FBI agents that he wanted to call a lawyer. As soon as he did, Dawkins said, the doors to the suite burst open with agents pointing machine guns at him.
"At this point, I thought they were just gonna (expletive) kill me," Dawkins said in the movie. "I die because of basketball."
Dawkins' refusal to cooperate, Kondelis believes, is a big reason why the FBI never charged bigger names. Kondelis said Dawkins was not paid to participate in the film, but "did receive something for providing archival materials."
"They wanted him to wear a wire right there in the room," Kondelis said. "And as he's being arrested, Sean Miller calls him. So they're saying, 'Hey, wear a wire. We want you to call these people.' They were going to try to get Christian to bait them into more incriminating things to say on the phone."
That was only one of the potential issues the movie raises with the investigation.
Kondelis said it's possible that the FBI wound down its efforts after an undercover agent was accused of spending FBI money on gambling and other personal uses, according to a Wall Street Journal report, and that the FBI may have been pushing the lines too close to entrapment. An undercover agent repeatedly pushed Dawkins to pay coaches, something Dawkins said he resisted doing.
"I think that's definitely plausible," Kondelis said. "I don't know for sure. Again, the point is when all these people were arrested, (the FBI) went in front of the cameras and said, 'We got it, we got it, and there's more coming and we know exactly what's happening.'"
Kondelis noted that, until the investigation began, breaking NCAA rules was not considered a federal crime — "so that's a real stretch on their part to begin with," he said — while noting that investigators looked into Adidas when Nike "admits to kind of openly doing" the same things. (A Nike attorney said during Michael Avenatti's trial in February that "we never took the position that there were no payments to players.")
The FBI declined to be interviewed for "The Scheme."
"It just doesn't make sense," Kondelis said. "And nobody knows the real answer other than the FBI and the Southern District themselves. But I think you cannot deny that they clearly intended to bring down huge-name coaches. They got a hell of a lot of evidence. They got them on wiretaps. I haven't heard all of them and I don't even know the total number that were recorded, but there's a hell of a lot more than what I heard.
"And they stopped. And not only did they stop, but then they started to protect them and would not even allow them to step foot in court.
"That's pretty shocking. That's pretty shocking."
Be the first to know
Get local news delivered to your inbox!