The greatest one-season improvement in modern Pac-12 basketball was Washington State's 15-game climb from 11-17 to 26-8 in coach Tony Bennett's first year, 2006-07.
That's the record Arizona fans would most like to beat next winter: 16 more victories, from 17 to 33. That type of reversal would surely mean a Pac-12 championship and a serious run at a No. 1 seed in the NCAA Tournament.
One-year reversals among college basketball's royalty are not unusual.
North Carolina went from 20-17 in 2009-10 to 29-8 a year later, improving from 5-11 in the ACC to 14-2.
Kentucky rose from 22-14 in 2008-09 to 35-3 a year later.
Duke slumped to 22-11 in 2006-07 and was 28-6 the next season.
But it's a probably a basketball fantasy to think that Arizona's No. 1-ranked recruiting class could become a latter-day version of Michigan's 1992 Fab Five, when the Wolverines went from 14 wins to 25 and the national championship game.
That's about what it would take: five fabulous freshmen requiring little break-in mileage on the way to a restoration of Arizona's basketball program.
Are Nico Mannion, Josh Green, Terry Armstrong, Zeke Nnaji and Christian Koloko that ridiculously good? Are they as ready for elite-level competition as Mike Bibby in 1997 and Aaron Gordon in 2014?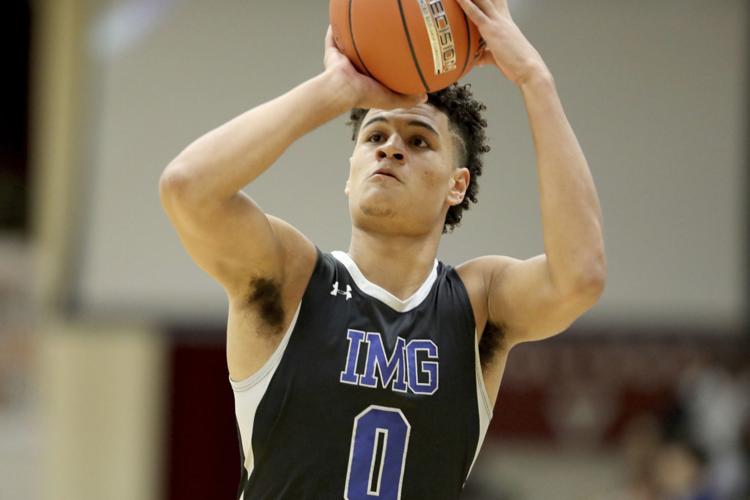 But before grand expectations are restored, the Pac-12's two national basketball brands, UCLA and Arizona, have bigger games to play. The Wildcats will determine if Sean Miller returns for an 11th season, and the Bruins must hire a coach.
With tens of millions of dollars incoming from UCLA's recent contract with Under Armour, the Bruins should have no limit in pursuit of someone like Virginia's Tony Bennett. They have the financial capacity to fracture the league's salary structure (times two) if it comes to that.
If the UA chooses to separate from Miller — or he from the UA — it would likely include a settlement of such financial significance that it could limit Arizona's search for a successor.
These transactions carry far more weight than any Pac-12 basketball game.
Every move Miller makes before a scheduled April trial regarding corruption in college basketball will be examined with forensics-type scrutiny. Every time he walks through an airport, fans will wonder: Is he flying to Chicago to meet with his attorney? Is he heading off to some private place where he can decompress and not be recognized?
Is he visiting some place where a potential grad transfer would discuss the possibility of playing for the Wildcats next season? Or meeting with a coach who could fill the vacancy created by the firing of assistant coach Mark Phelps?
Until April's corruption/FBI trial is complete, Arizona's basketball future remains in limbo. The speculation begins now.
As much as Miller's future appears to be uncertain, so are those of UA players with remaining eligibility. My best guess is that Ira Lee, Brandon Williams and senior-to-be Dylan Smith will be the only players with eligibility who will return to Arizona.
It's difficult to imagine any of them being starters if the full Class of 2019 enrolls.
Chase Jeter may choose to begin a professional career at some level. He does not have size, strength or shooting ability to be an NBA draft pick. Returning to Arizona for a final season would not likely improve his draft stock, either.
Brandon Randolph may wish to start over and, if so, one hopes it would be after transferring, sitting out a year, and reestablishing himself. If he turns pro now, Randolph's options would be few. He shot 32 percent after Christmas, which is the lowest figure by any Arizona starter (or semi-starter) in more than 25 years.
His free-throw percentage dropped from 91 percent to 65 percent in conference games.
Incoming freshmen Green and Armstrong play Randolph's position, which further makes his return unlikely.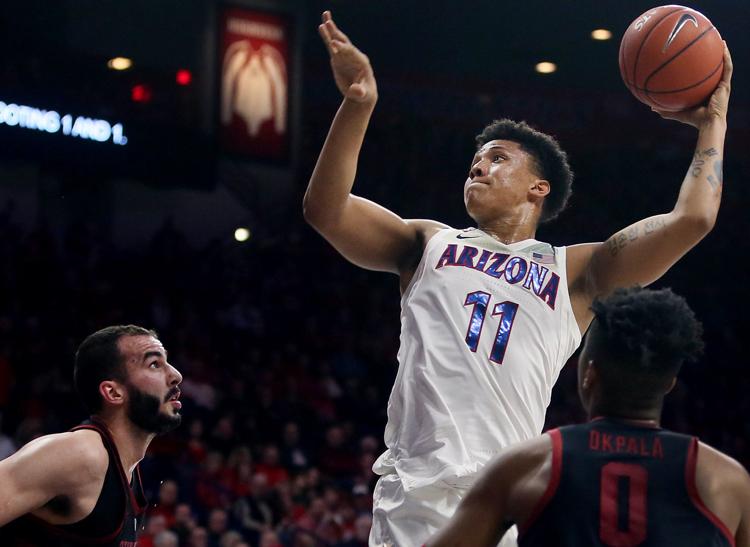 Lee is probably the man Arizona most needs to re-up for 2019-20. He notably improved down the stretch. Freshman Devonaire Doutrive was the only other Wildcat to take a forward step in the Pac-12 season. Lee can be deployed at multiple positions, play with fire and physicality, and hold his own with most Pac-12 bigs.
Doutrive may have a longer process to be a steady contributor.
Given all the uncertainty, it's not much of a stretch to predict the 2019-20 Pac-12 season in this order:
Top four: Colorado, Oregon, Arizona, and Utah — but only if Miller returns and keeps his recruiting class intact. Colorado is my early, if unsexy, early favorite.
Coaching changes: It wouldn't be a shock if Stanford parts ways with Jerod Haase, or if Cal separates from Wyking Jones. WSU fired Ernie Kent on Thursday after five seasons and five first-round exits in the Pac-12 Tournament.
But those are stories for another day. For the next five weeks it's all about the men who coach — or don't — at Arizona and UCLA.