Arizona quarterback Khalil Tate and tailback J.J. Taylor did not play against UCLA on Saturday night because of injuries. Will the pair return for the Wildcats' game this upcoming Saturday at Colorado?
"Don't know yet. We'll see what happens on Monday," UA coach Kevin Sumlin said after the Cats' 20-17 victory over the Bruins.
"We're not going to put those guys in harm's way with the type of injuries that they have. Those guys can be explosive players. When you have ankles or leg injuries like that, what you don't want is for something that just nags on (them) for the whole year. We'll assess that throughout the week."
Sumlin said Tate was dealing with hamstring and ankle issues. Taylor has a sprained right ankle. Both injuries were suffered during Arizona's previous game against Texas Tech on Sept. 14.
Sumlin said both Tate and Taylor "sat out" for most of the Wildcats' bye week. Tate did some work this past week but Friday "was not a good day" for him physically, Sumlin said.
"He had a hamstring that was healing up," Sumlin said. "We've run him in the pool. He's got an ankle too."
Freshman Grant Gunnell and junior Rhett Rodriguez shared first-team reps during the bye. Gunnell started against UCLA and passed for 352 yards and a touchdown.
Tate became an overnight sensation two years ago at Colorado, rushing for a record 327 yards and four touchdowns after coming off the bench for injured starter Brandon Dawkins. Tate has been Arizona's starter ever since but missed time last season because of an ankle injury.
While Tate wore sweats during Saturday night's game, Taylor dressed and participated in warmups and stretching. He hadn't missed a game since the 2016 season, when he sat out the final eight contests because of a broken ankle.
Sumlin said Taylor "didn't look good up until Thursday" of this past week. Four backs combined for 241 scrimmage yards and two touchdowns in place of Taylor.
University of Arizona vs UCLA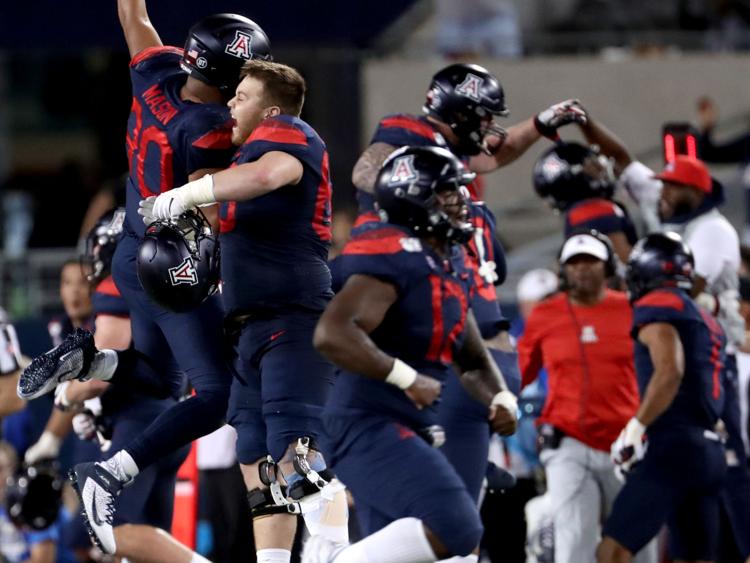 University of Arizona vs UCLA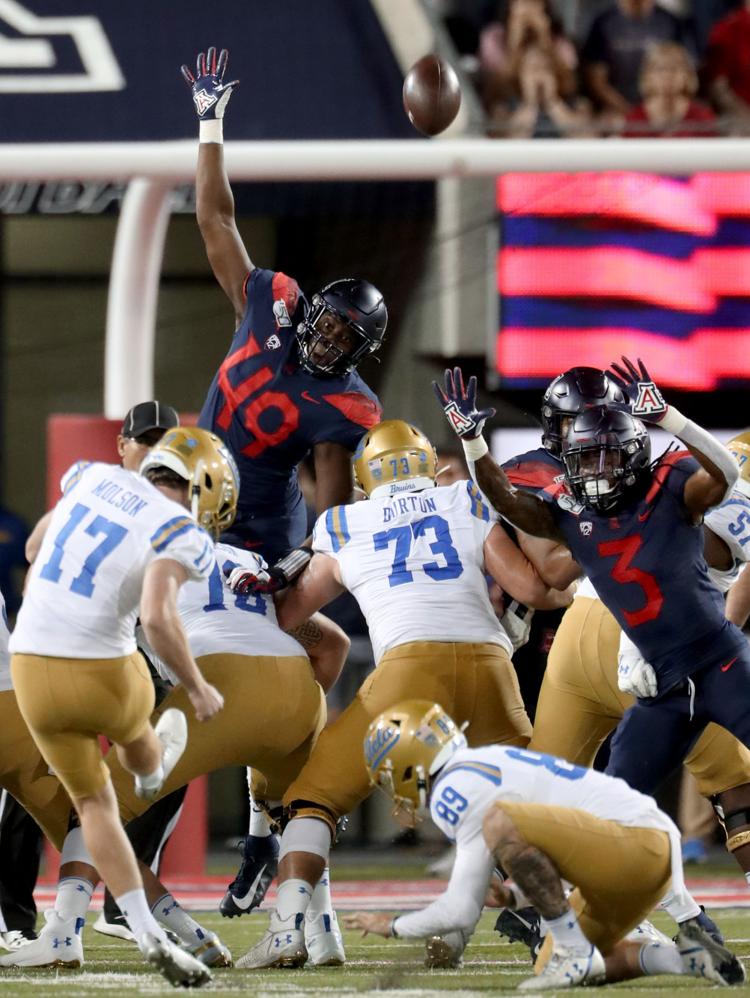 University of Arizona vs UCLA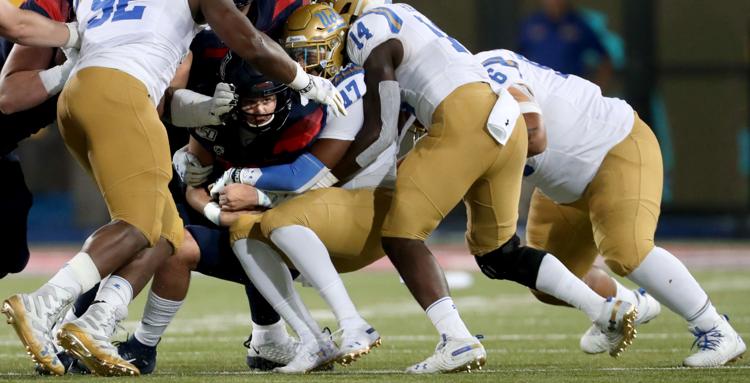 University of Arizona vs UCLA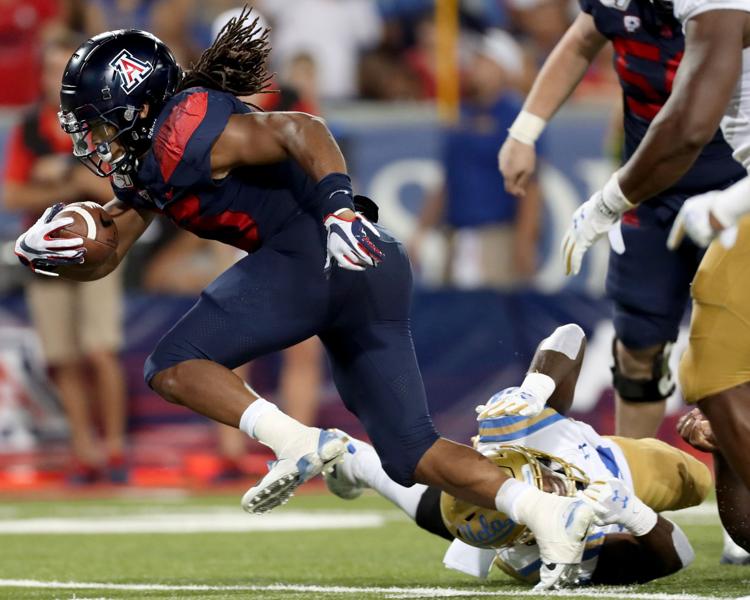 University of Arizona vs UCLA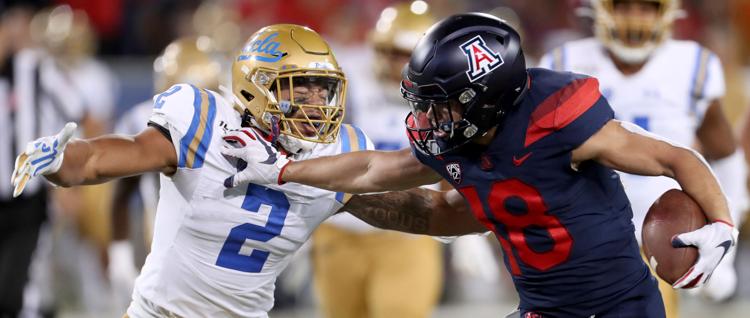 University of Arizona vs UCLA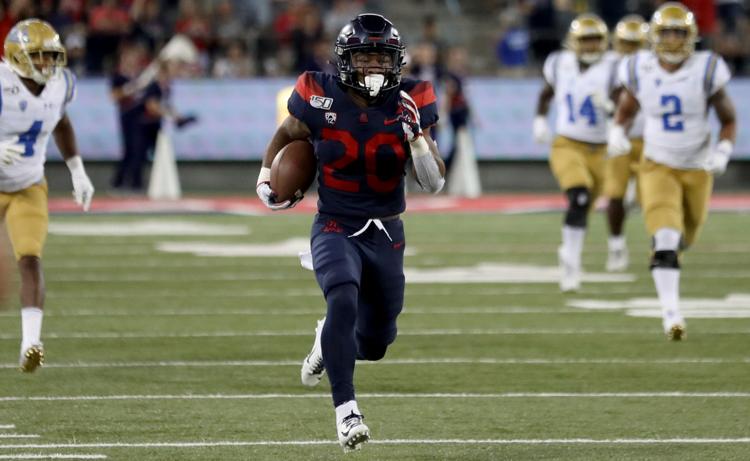 University of Arizona vs UCLA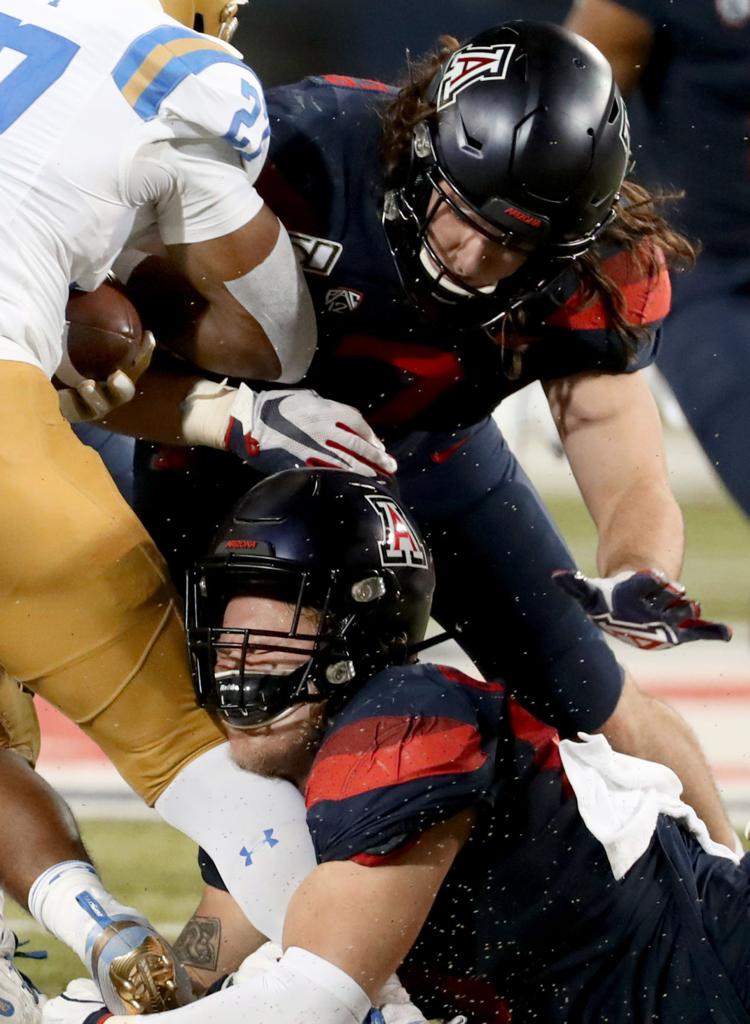 University of Arizona vs UCLA
University of Arizona vs UCLA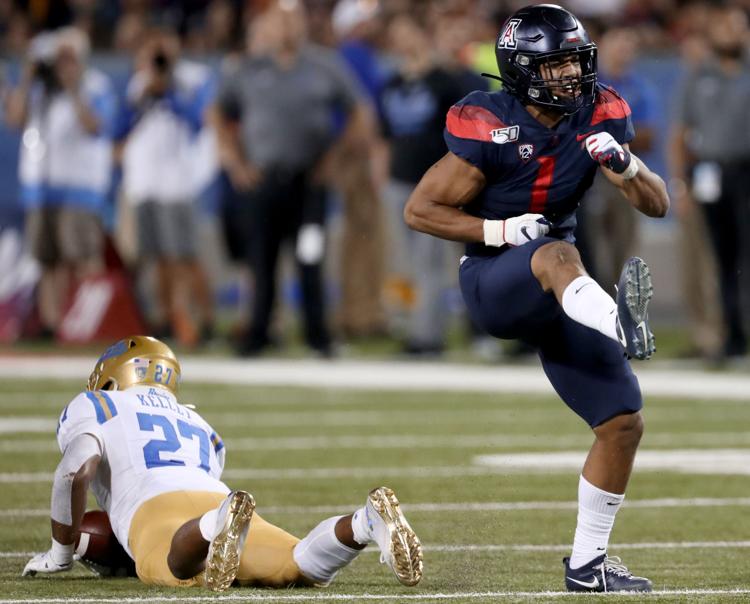 University of Arizona vs UCLA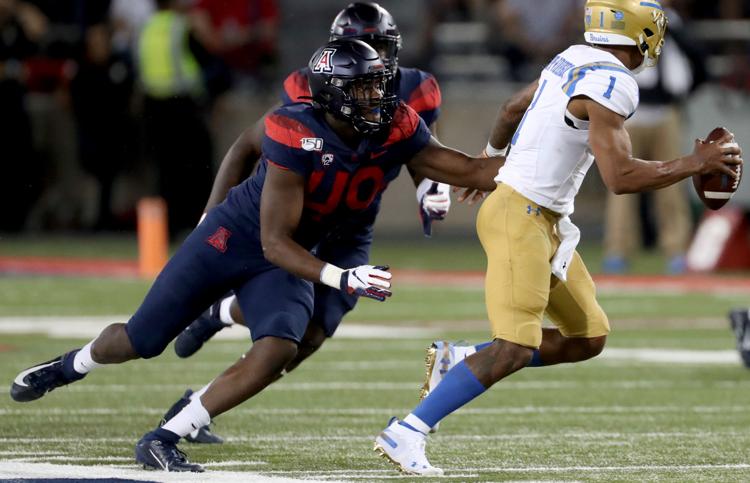 University of Arizona vs UCLA
University of Arizona vs UCLA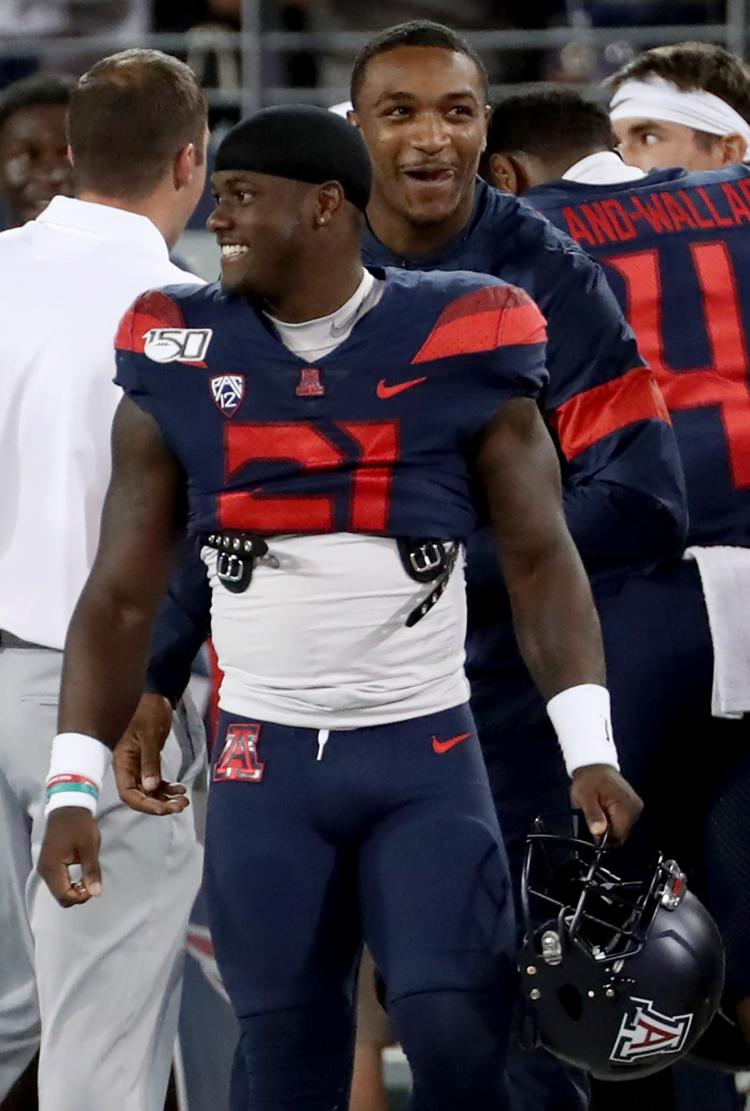 University of Arizona vs UCLA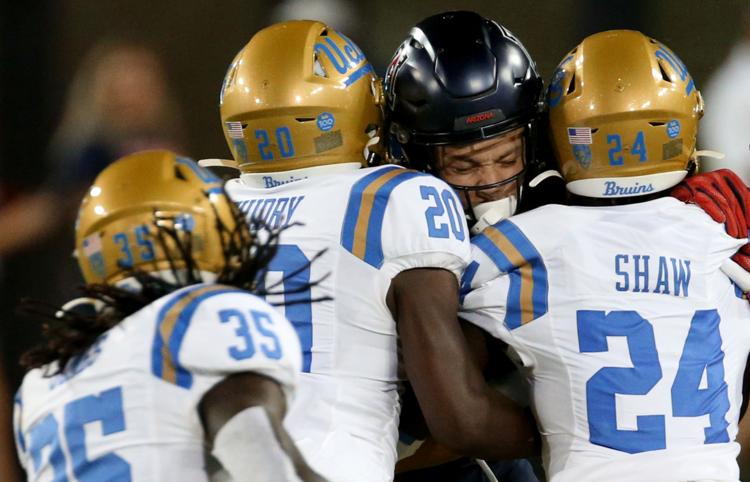 University of Arizona vs UCLA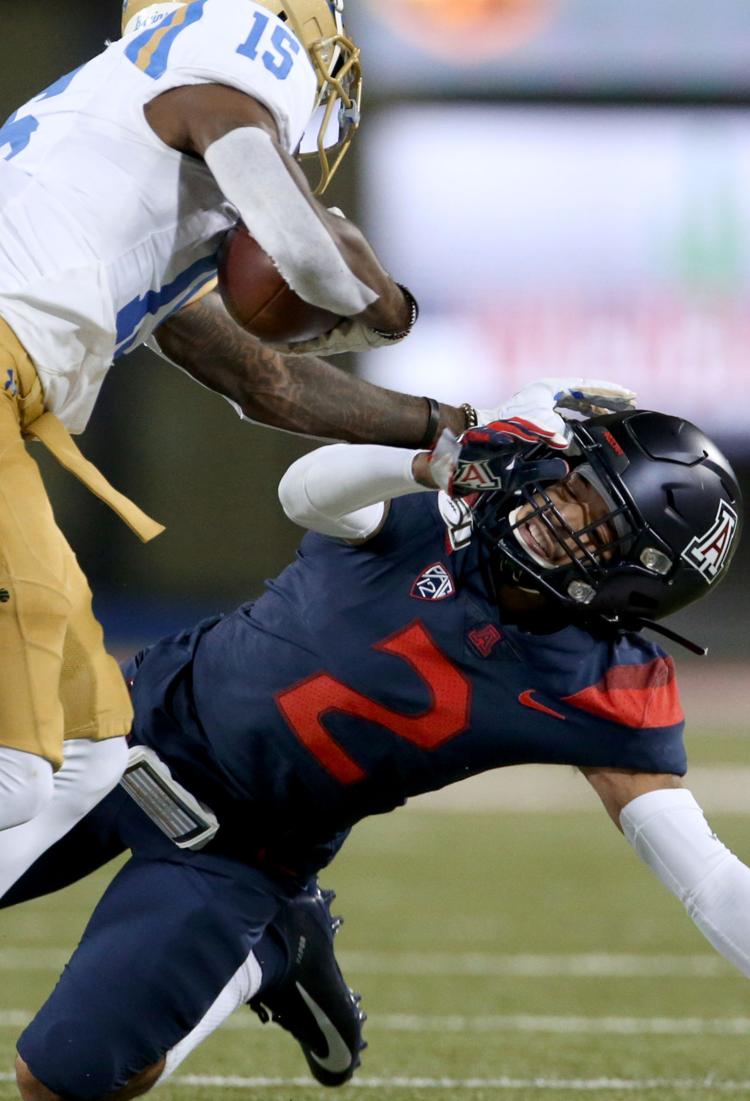 University of Arizona vs UCLA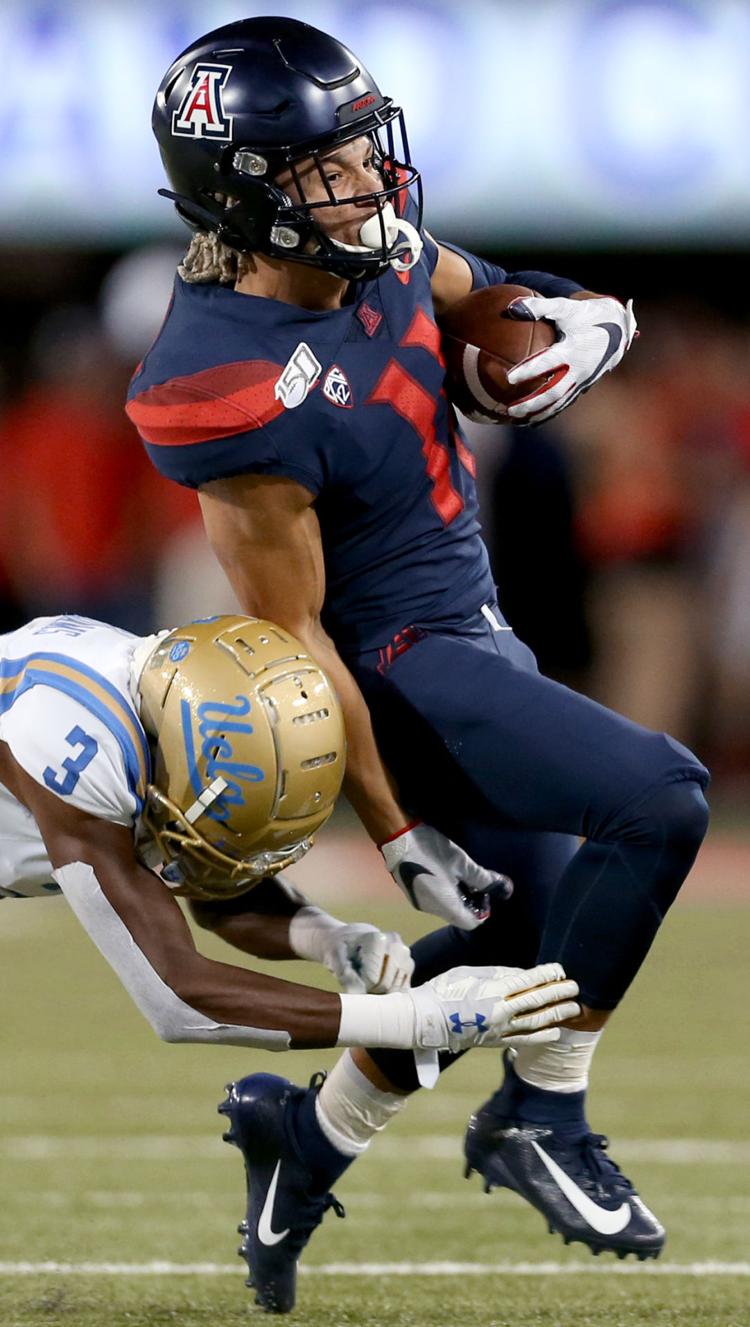 University of Arizona vs UCLA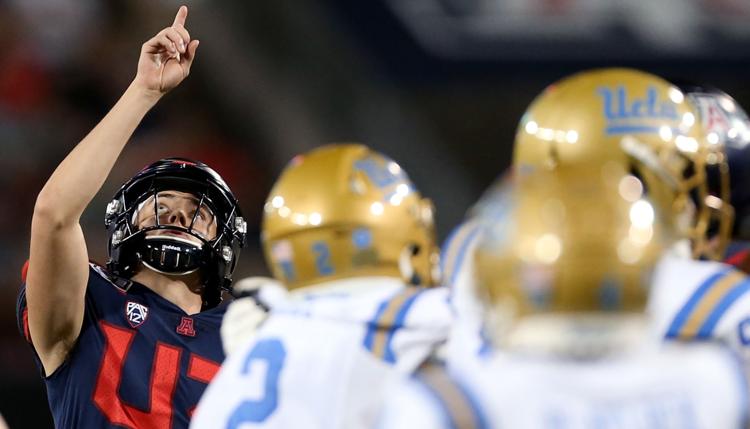 University of Arizona vs UCLA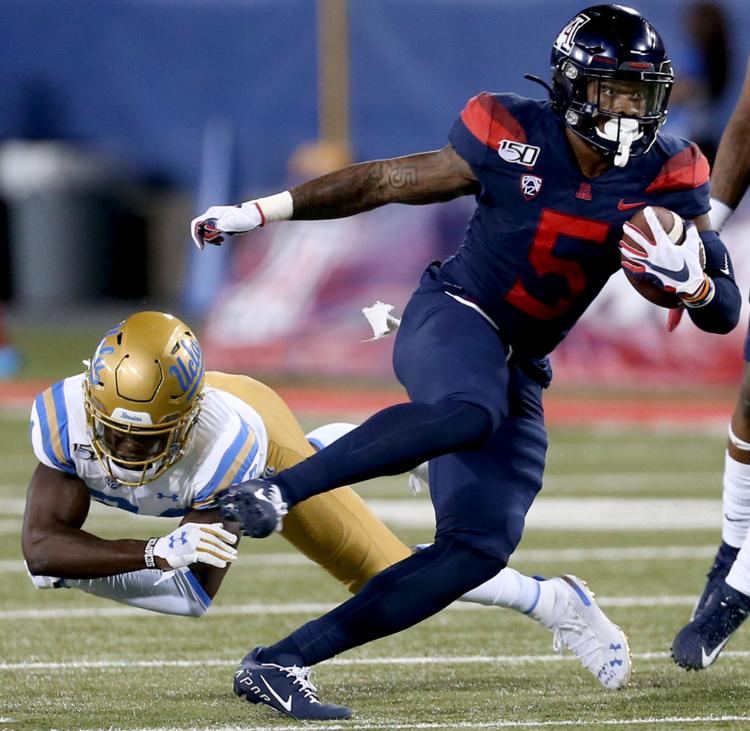 University of Arizona vs UCLA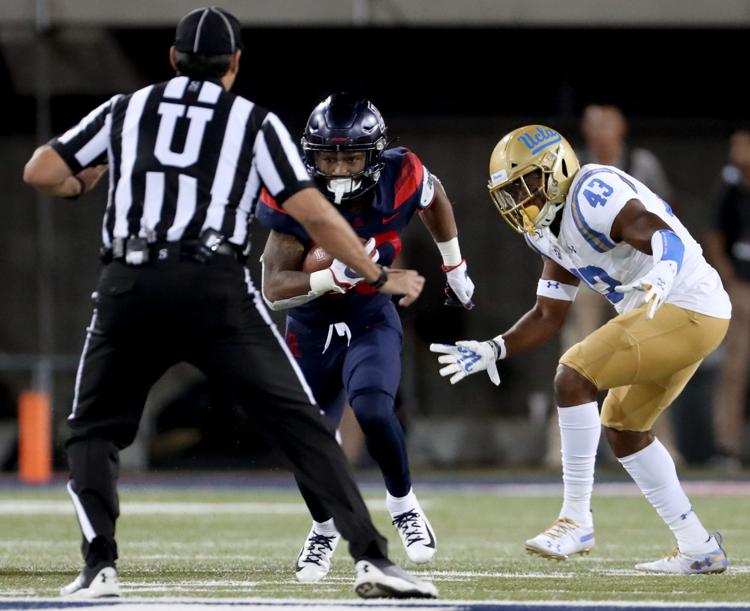 University of Arizona vs UCLA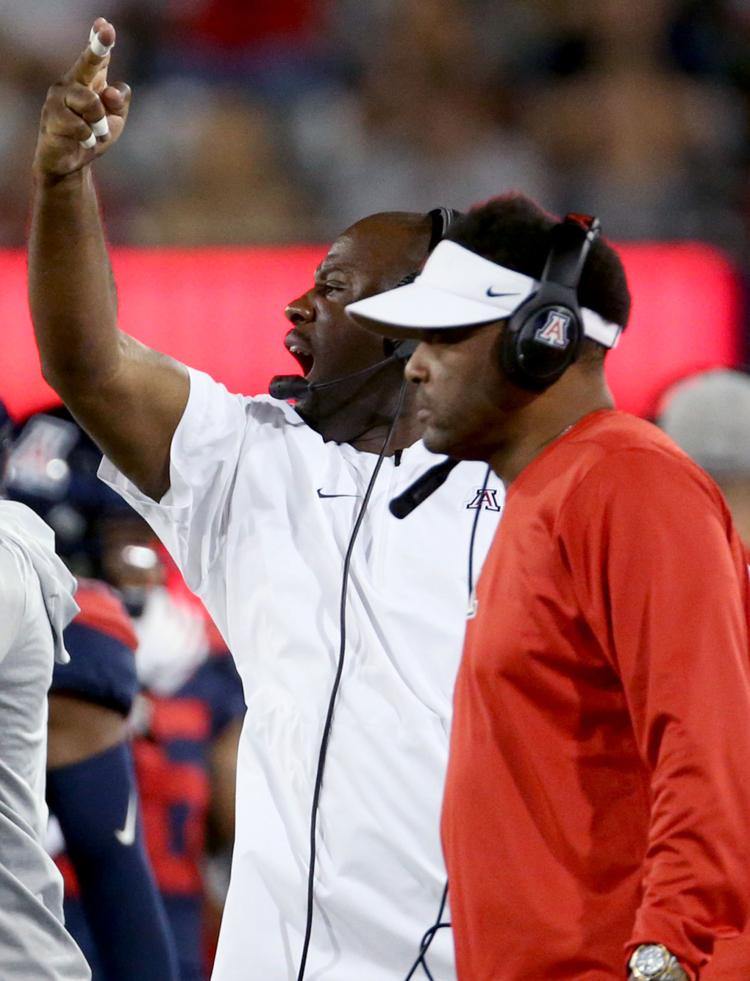 University of Arizona vs UCLA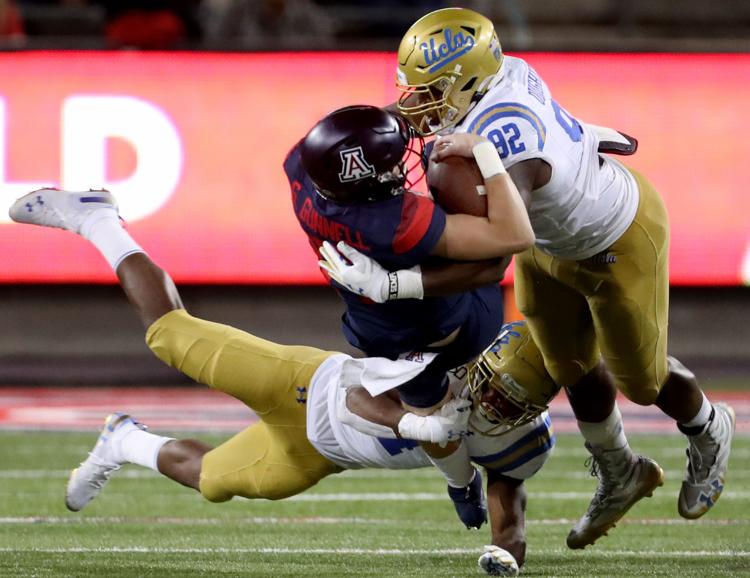 University of Arizona vs UCLA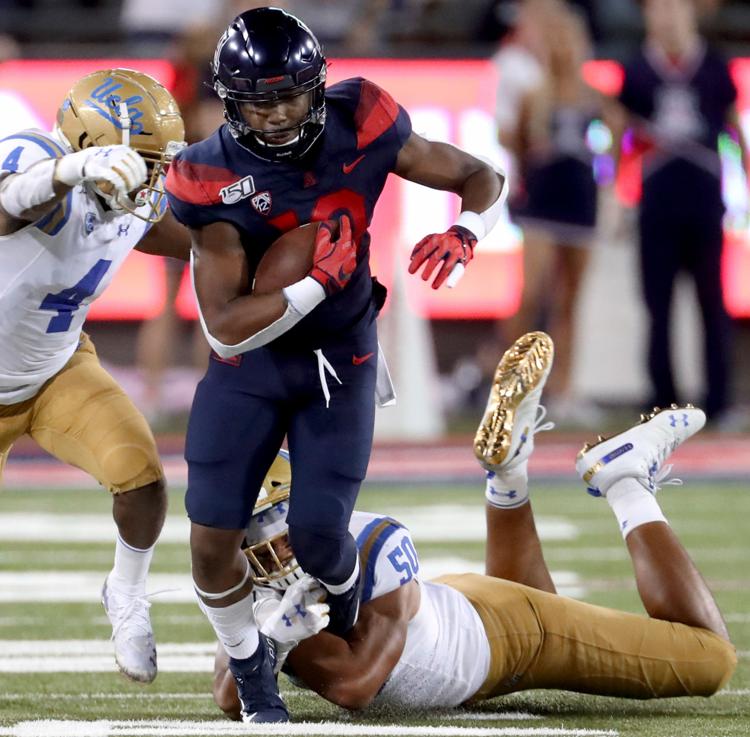 Arizona vs UCLA football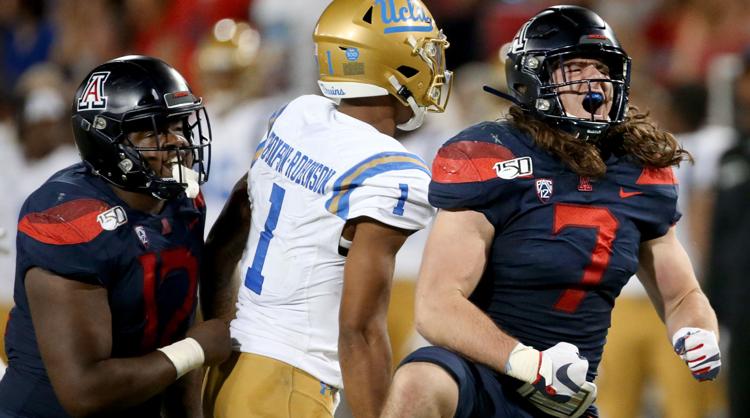 Arizona vs UCLA football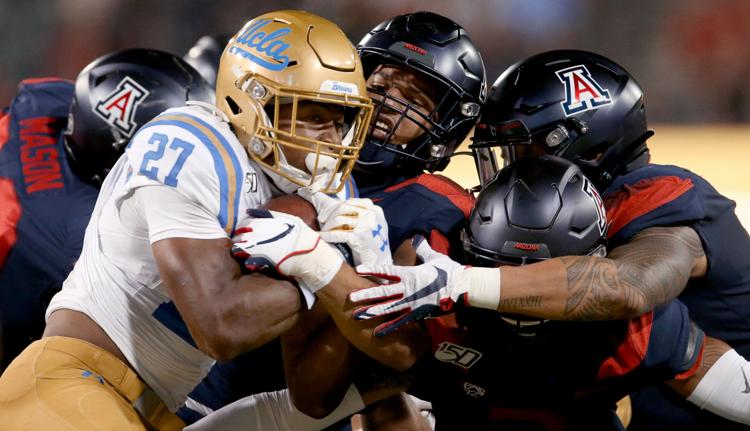 Arizona vs UCLA football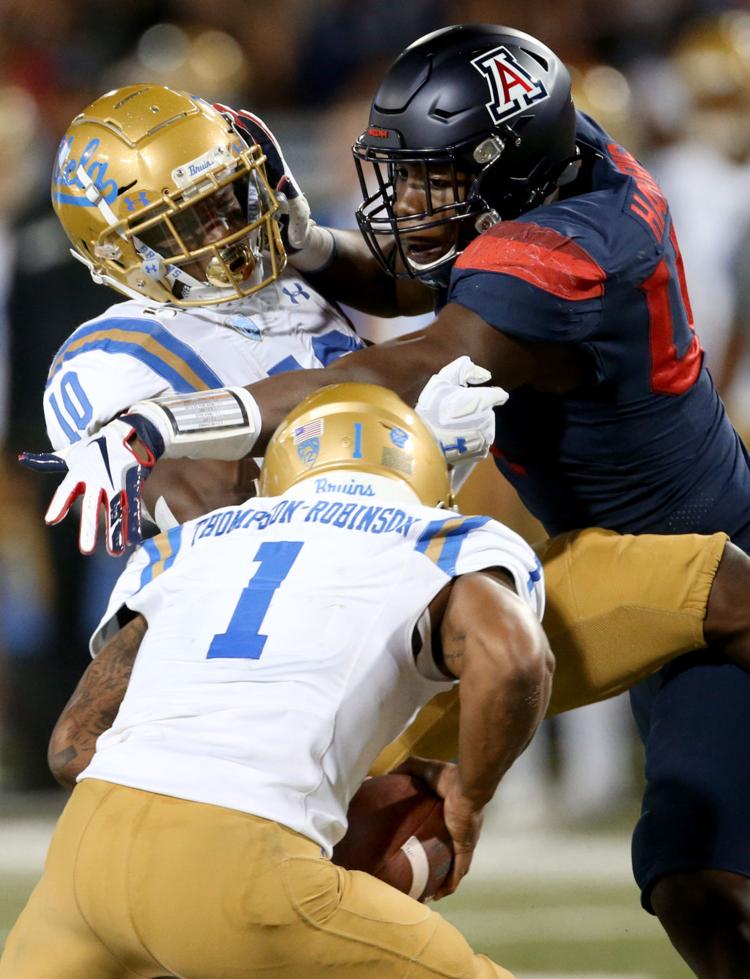 Arizona vs UCLA football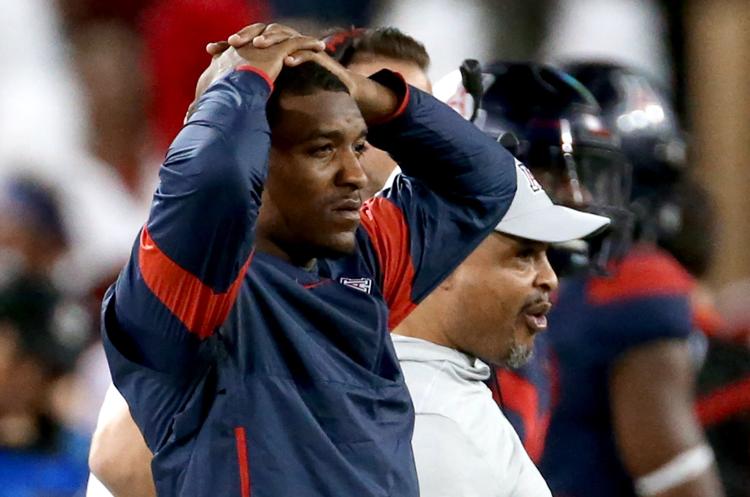 Arizona vs UCLA football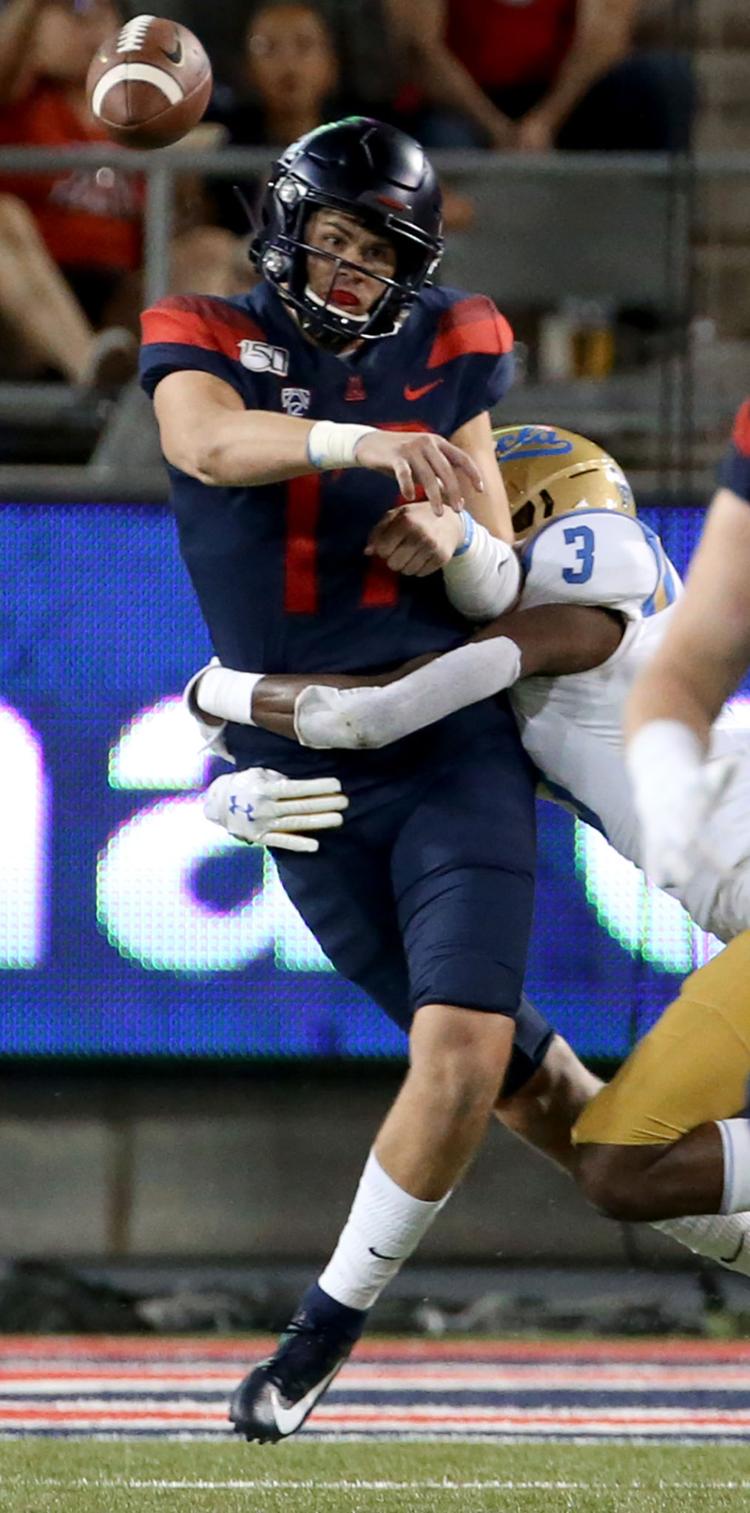 Arizona Wildcats vs. UCLA Bruins football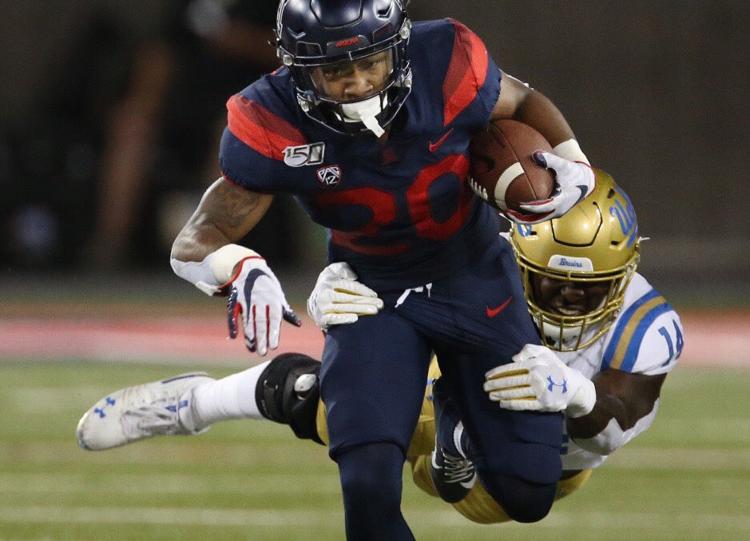 Arizona Wildcats vs. UCLA Bruins football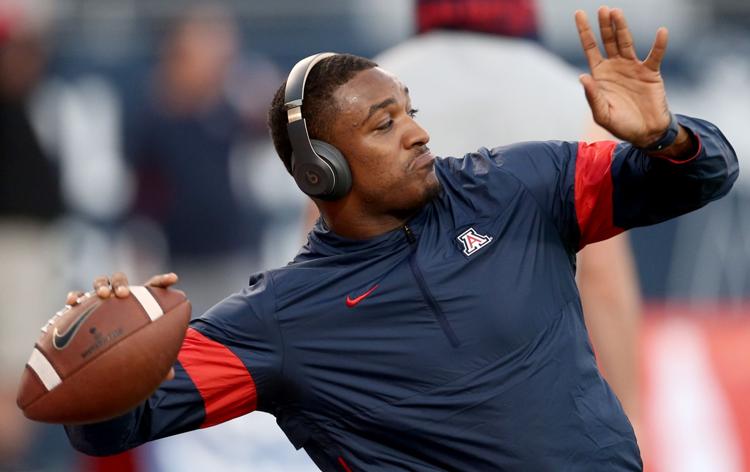 Arizona Wildcats vs. UCLA Bruins football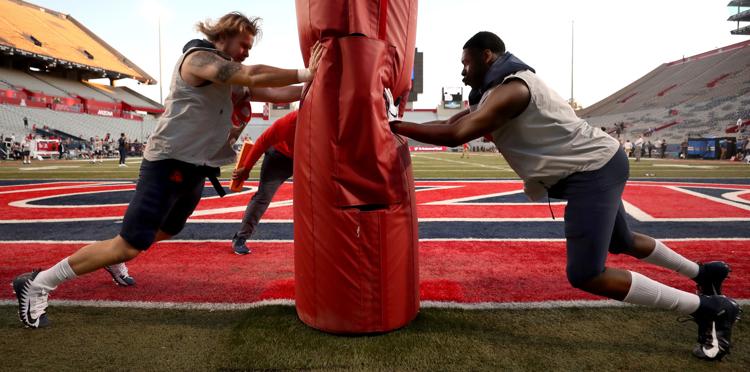 Arizona Wildcats vs. UCLA Bruins football