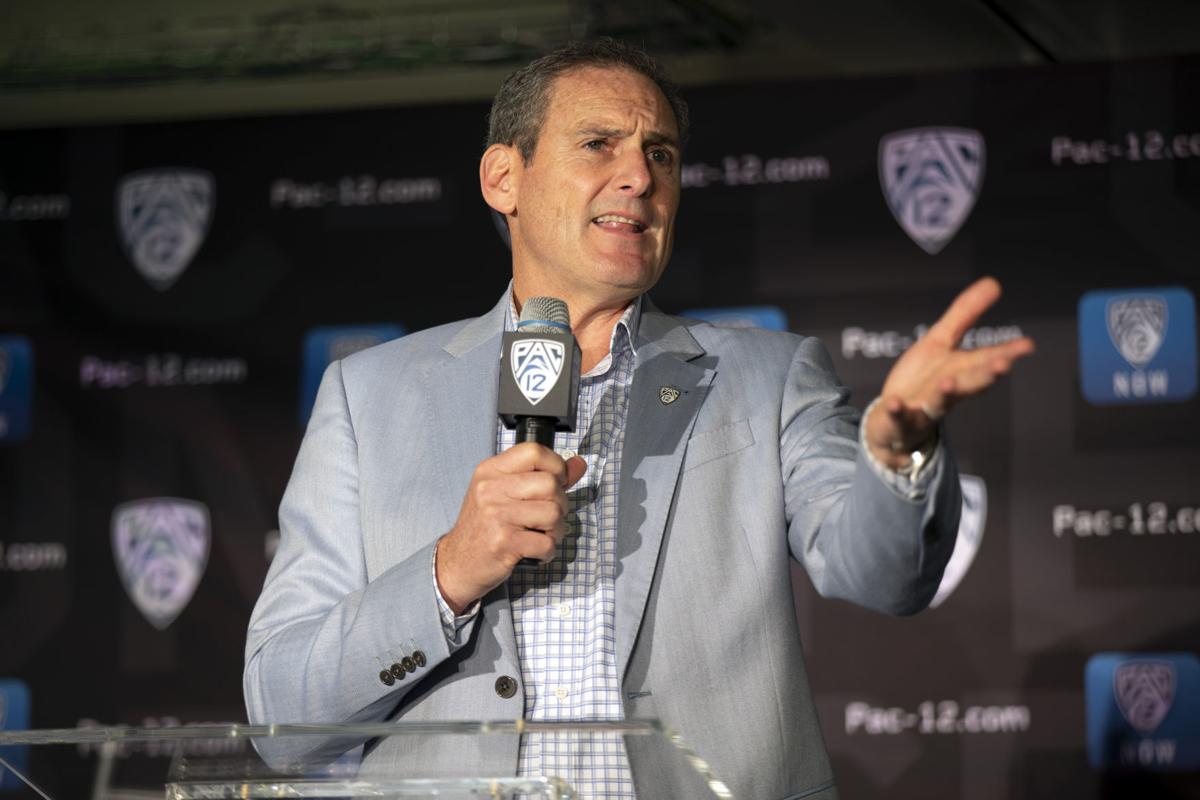 While the NCAA's Board of Governors moved forward this week with a plan to allow college athletes to profit from endorsements and other opportunities outside of school, the Pac-12 says it is pushing for federal help to create uniformity.
The NCAA has moved under pressure from a California law passed last September allowing college athletes to profit from their name, image and likeness (NIL) starting in 2023, while 10 other states have proposed or discussed similar legislation that could provide a patchwork maze of rules for the NCAA to work through.
During a conference call with reporters on Wednesday, NCAA president Mark Emmert said "it's clear we need Congress' help in all this." Later Wednesday, the Pac-12 said it and the other "Autonomy Five" conferences — power conferences that were granted the right in 2014 to enact many of their own rules — are encouraging Congress "to enact a single, national law that governs the NIL rights of student-athletes."
While the California law and a legislature-approved bill in Colorado would both go into effect in 2023, Florida's House of Representatives last month moved to ratchet up the pressure even further: It approved an NIL bill that would allow athletes to begin profiting from their name, image and likeness beginning in July 2021.
"With three states having enacted local laws, Congress' consideration of a single national standard is appropriate and essential as student-athletes continue to compete for national championships in all sports," the Pac-12 said in a statement. "The Pac-12 and our universities are hopeful that Congress will find legislative consensus on a national NIL standard and that the NCAA can adopt the necessary rules changes to accommodate it. We stand ready to work cooperatively with Congress in the interest of our student-athletes."
This week's move came when the NCAA's board supported changes recommended by its Federal and State Legislation Working Group, saying "guardrails" are needed around any NIL activities and that schools will still be forbidden from paying players.
"Throughout our efforts to enhance support for college athletes, the NCAA has relied upon considerable feedback from and the engagement of our members, including numerous student-athletes, from all three divisions," said Michael V. Drake, Ohio State president and NCAA Board of Governors chair, in an NCAA statement. "Allowing promotions and third-party endorsements is uncharted territory."
The NCAA is on a course to implement legislation before Florida's proposed law could be enacted.
NCAA membership is scheduled to draft legislation by October, and a formal vote by schools is expected in January, with rules to be put in place for the 2021-22 academic year.
"NCAA membership schools have embraced very real change," Emmert said.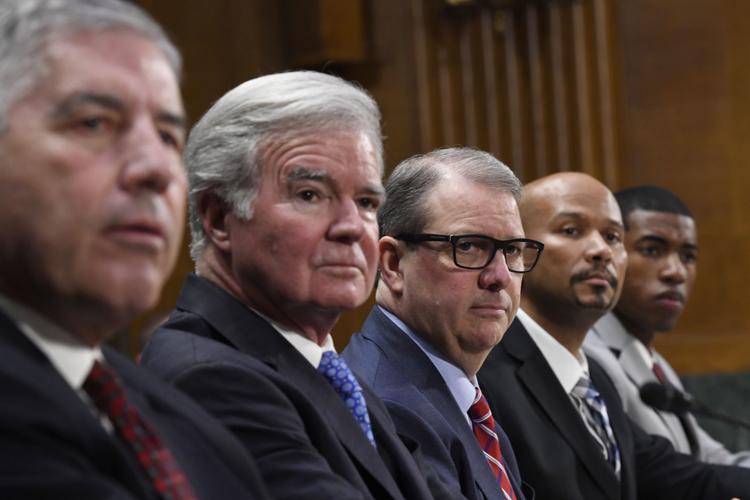 But there are a number of details in legislation that the NCAA will have to work out, with or without a federal road map. The NCAA said its board will require that no NIL activities would be considered pay-for-play, that a school or conference could not be involved and, maybe most importantly, that there would "no use of name, image and likeness for recruiting by schools or boosters."
In other words, the NCAA will be trying to keep a booster-led business from paying a recruit – or even having it suggested to a recruit that there might be promotional opportunities ahead.
"That's the hard part to regulate," A.J. Maestas, president of sports consulting firm Navigate Research, told the Star last October.
"How do you identify what is commercially motivated versus just a bribe to attend a school? Is your endorsement deal pending (a recruit's) attendance?
Schools also could face lost revenues if a business decides to allot a portion of a fixed promotion budget directly to athletes instead of school's athletic departments, something that could particularly affect nonrevenue sports.
"We don't think that there are new resources that are necessarily going to be available for compensating student-athletes for" name, image and likeness, Pac-12 commissioner Larry Scott said at last season's conference basketball media day. "It'll come from money that's already going to our campuses in my view. It'll come from donors or local companies that want to support their local program.
"So there will be less resources, I believe, that our campuses will have, and they'll have to make some adjustments. From conversations I've had, I think there is a good likelihood that'll come out of the hide of other programs — men's Olympic sports programs and women's programs."
Among other issues, sponsorship money going directly to athletes would not be subject to Title IX restrictions, which schools must follow in directing resources between men's and women's programs.
One thing is for sure, though: Whatever it does, the NCAA will aim to protect the core of the organization's amateurism model.
"While student-athletes would be permitted to identify themselves by sport and school, the use of conference and school logos, trademarks or other involvement would not be allowed," the NCAA's statement said. "The board emphasized that at no point should a university or college pay student-athletes for name, image and likeness activities."
Be the first to know
Get local news delivered to your inbox!