Eric Larkin's senior year at Arizona State went beyond being busy. It went to a higher level — a no-time-to-waste level.
He compiled a 3.2 GPA as a graduate student in business management. He led the Sun Devils to the Pac-10 championship and was named the league's Wrestler of the Year. He capped it by winning the NCAA championship, undefeated at 34-0, defeating defending national champion Jared Lawrence of Minnesota in the finals, a memorable event attended by 16,436 at Kemper Arena in Kansas City.
And then there was this: Eric's wife, Melissa, learned that she would be a mother for the second time. Kaleb, 1, would be a big brother.
Two weeks after winning the NCAA championship, Larkin learned he was the winner of the 2003 Hodge Trophy, college wrestling's equivalent of the Heisman Trophy.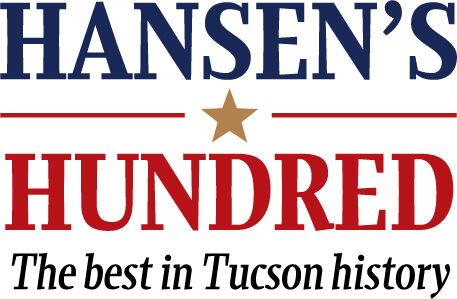 Larkin, who is No. 50 on our list of Tucson's Top 100 Sports Figures of the last 100 years, was used to success. At Sunnyside High School he went 130-2 and won back-to-back state championships. But few wrestlers in NCAA history have had a year to match Larkin's 2002-03 season at ASU.
"Everything just came together for me this year," said Larkin, also named the Outstanding Wrestler at the 2003 NCAA Tournament. "I am just happy to finally reach my goals. I just kept wrestling hard until I finally won a national title. All the hard work was worth it to get to this point."
In Sunnyside's 40-year dynasty as the state's dominant wrestling power, Larkin took it to a higher level, if that's possible. He was a four-time All-American at ASU, a four-time Pac-10 champion with a college record of 123-12.
As a senior, he went up a weight class, to 149 pounds, which required significantly more strength and power. The day before he won the national title, he injured his knee in a semifinal victory. He won anyway.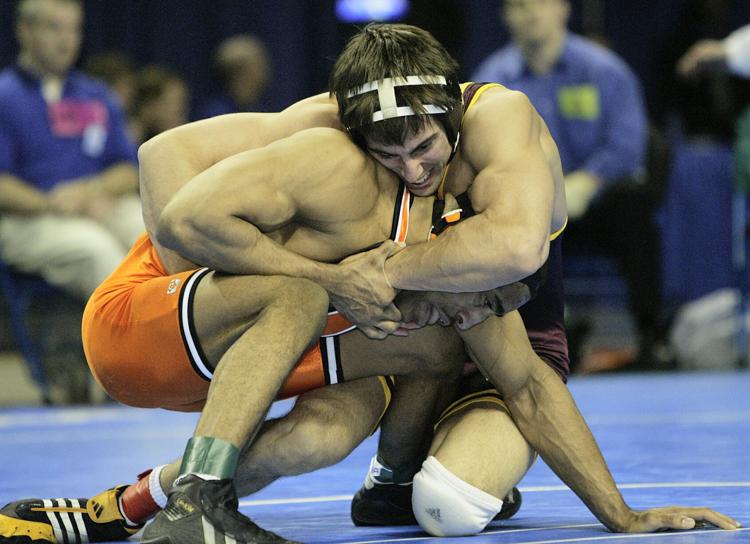 "Two days after the 2002 NCAA championships, Eric was back in the weight room, back training,'' said his Sun Devil coach, Thom Ortiz, a fellow Sunnyside High School state champion from an earlier generation. "He earned the championship through hard work as much as talent.''
Larkin was not an overnight success. He finished fourth in the NCAA as a freshman, third as a sophomore and second as a junior. Along the way, he was twice a finalist for the USA Olympic team.
Larkin came from a wrestling background; his father, Dave, was a wrestler at Sunnyside, as were the brothers of Eric's mother, Melissa. But Eric was a soccer player until he was 12, at which time he took interest in wrestling.
It did not take him long to figure it out. He twice won the national championship in Greco-Roman competition while a Sunnyside student.
After earning a master's degree at ASU, Larkin became the head wrestling coach at Chandler Seton Catholic High School, spent four years as an assistant coach at ASU, and, 10 years ago, he spent a year as an MMA fighter. A few years ago, he helped to establish the Valiant College Preparatory Academy in Phoenix, where he is also the wrestling coach.
A few days ago, his son Kaleb, who was an infant when his father won the NCAA championship, committed to wrestle for the Sun Devils next season.