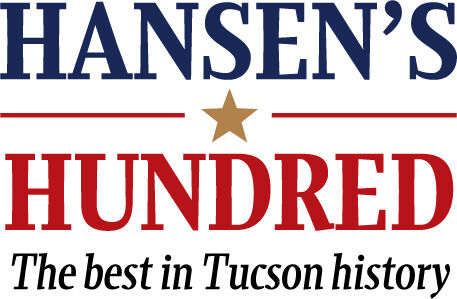 The small town of Rillito sits near the massive Arizona Portland Cement compound adjacent to Interstate 10 a few miles north of Marana. If you exit the freeway and drive on the frontage road, near 11300 North, you will pass Robinson Street.
Leslie Robinson Jr., a farm laborer from Texas, moved his family to Rillito about 70 years ago. They lived in extreme poverty on a cotton farm, with infrastructure, no utilities.
Robinson, who had 12 children, was part of the small Rillito community of mostly Black laborers who got their water by venturing across the freeway to the Southern Pacific Railroad's water tower, loading container upon container for the week.
Before Leslie's son, Cleo Robinson, was inducted into the Pima County Sports Hall of Fame in 2016, he told me: "So many times I drive past the Rillito area, stop and say, 'Thank God, thank God, we were able to get out of there.''
Robinson, who is No. 86 on our list of the Top 100 Sports Figures of Tucson's last 100 years, didn't just "get out," he flourished. So did his brothers.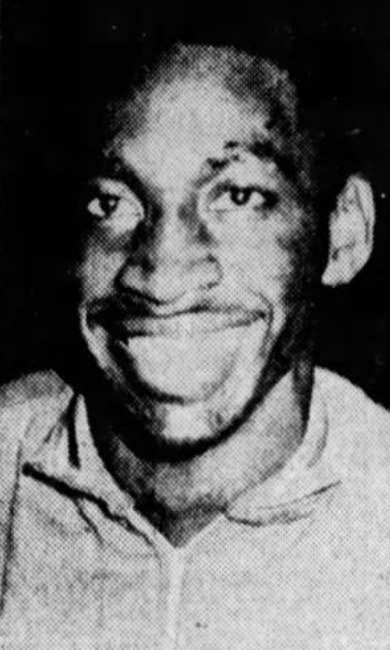 Robinson, an elite athlete at Marana High School in the 1960s, graduated from NAU and became a state juvenile court probation officer. He is more known as one of the leading football officials in Pac-12 history.
His brother Paul Robinson, a productive UA football player, became a pro football Rookie of the Year in 1969 as a running back for the Cincinnati Bengals. Another brother, Jerry Robinson, who was a standout athlete at Cochise College, became a prominent banker in San Diego and was president of the San Diego Black Chamber of Commerce.
Cleo is also the grandfather of Salpointe Catholic High School's record-setting running back Bijan Robinson, now a budding star for the Texas Longhorns.
Over the last 70 years, Robinson Street in tiny Rillito, Arizona, has become a fitting symbol of an American success story.
After earning his degree at NAU, Cleo Robinson began officiating Tucson football and basketball games in the mid-1970s. He was so good, so fast, that the Pac-10 scouted him, hired him, and he has worked for the conference for more than 40 years.
Robinson has officiated 21 bowl games, including the BCS playoffs, and in recent years has been part of the league's No. 1 TV replay officiating crew, with fellow Tucson sports Hall of Famer Jim Fogltance.
As a high school referee, Robinson was named the 1998 AIA Official of the Year.
Forging his own path, Robinson was part of the 1964 Class B All-State football team that was a reflection of Arizona's growth in racial diversity. The all-state backfield included Yuma High receiver Ron Jessie, who went on to play 11 years in the NFL, and Eloy's Art Malone, who was an all-conference running back at ASU and played seven years in the NFL.
At Marana High School, the Robinson brothers were a driving force of the '60s decade in which the Tigers won state championships in track, basketball and football. When he accepted a track scholarship to NAU, Cleo excelled. In a 1969 dual meet against the UA at Arizona Stadium, he won the 100-yard race in 10.2 seconds, was second in the 220 and 120 high hurdles and anchored NAU's winning 440 relay team. He long jumped 22 feet 6 inches.
While at Marana High School, the Robinson brothers often visited the home of state championship basketball coach Norm Patton and his wife, Sandra, and not just to talk about sports or school.
They went to the coach's home so they could use the shower, because they didn't have a bathtub or shower at their home in Rillito.
In 2005, when No. 1 USC won an epic 34-31 game on national television at Notre Dame, Robinson was photographed by Sports Illustrated as Trojan quarterback Matt Leinart scored the winning touchdown on a famous quarterback sneak with 7 seconds remaining, one of the game's most memorable plays of the last 20 years.
That Sports Illustrated photograph was reproduced by the magazine and sent to the Robinsons' home, where it was framed and now hangs on a wall. That's a long way from the cotton fields of Rillito, Arizona, in the 1950s.
Contact sports columnist Greg Hansen at 520-573-4362 or ghansen@tucson.com. On Twitter: @ghansen711