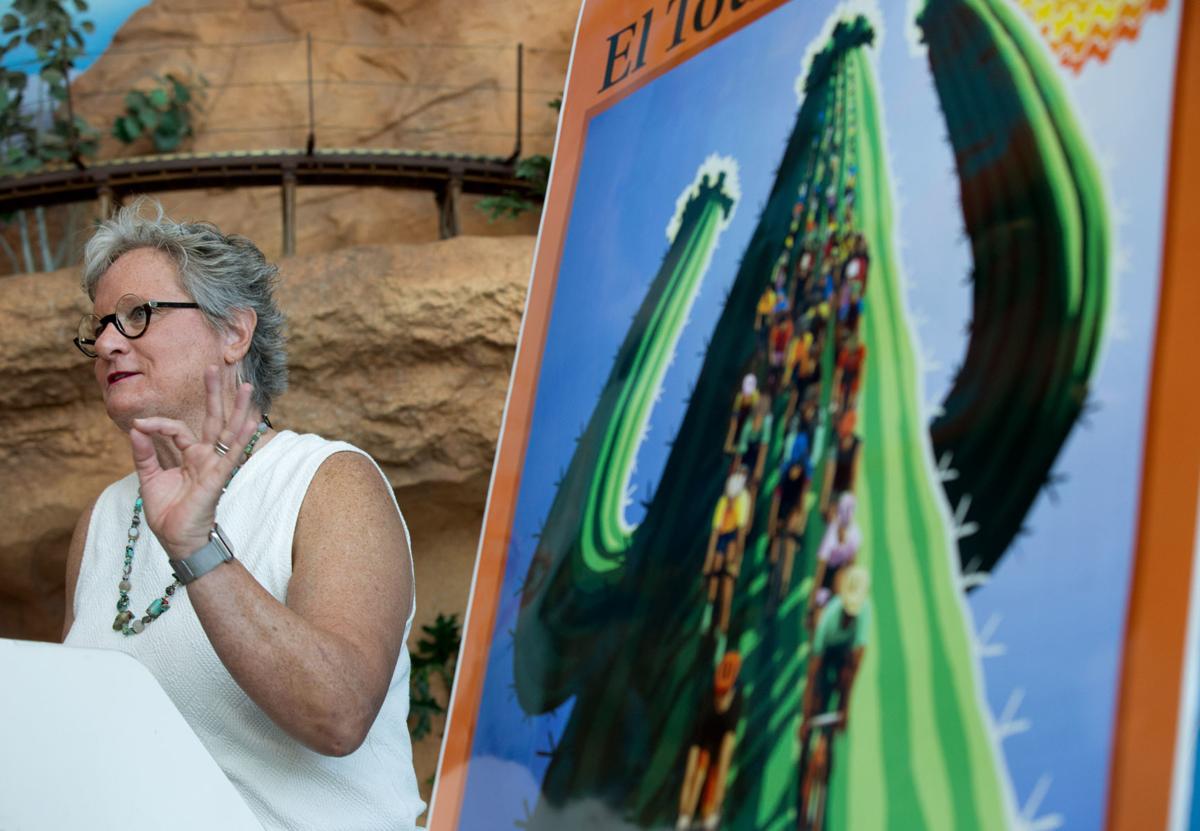 She hardly stopped to take a breath when talking about the 37th running of Banner-University Medicine's El Tour de Tucson, which will take place Nov. 23. To say she's excited is an understatement.
"El Tour is really about the community," said Grabowski, who spent 30 years in sales with GE Healthcare before taking over El Tour this summer. "We have 500 platinum riders and 5,500 other riders. I care a lot about the platinum riders, and I really care about the other 5,500. Maybe they are doing it for the first time, or they just got over cancer or there was a family riding for their 19-year-old son in Afghanistan. It's about those stories — why people do this ride and what it means from the charities' perspectives. In 36 years, between $90 million and $100 million has been raised for charities. That is huge."
Grabowski, who is not a cyclist — she prefers volleyball — specializes in turnarounds and building teams, and is a Six Sigma black belt. She was raised Catholic and "negotiated with nuns who said no money, no missions."
"El Tour has a wonderful model — the ride is a host for charities. All charities use the ride to raise money," she said. "The founder was brilliant with what he started. His vision and desire to get here, but at the same time it needs to be contemporized."
So Grabowski and her team have set about fixing the technological glitches that occasionally plagued the race, have moved the pre-race expo to Armory Park, cut one of the ride distances out altogether — and have planned recognition for winners that goes beyond just receiving a medal.
The El Tour season kicks off Saturday with the Pima County El Tour Loop de Loop presented by Rio Nuevo — a free, casual ride on the Chuck Huckelberry Loop that lasts from 6:30 a.m. to 10:30 a.m. At each of seven stops, riders can get a code for a discounted El Tour entry fee. An after-party, held at the Ramada Tucson Downtown, 777 W. Cushing St., runs until 1 p.m.
Bringing the race up to date has been Job 1 for El Tour's new boss. Participants in this year's ride will notice a simplified registration process and a new website.
El Tour will encourage riders to use two new apps. One of them, Strava, is familiar to many riders. It's used to find training rides, map routes and compare times to others. The other app, RaceJoy, provides live tracking, progress and safety updates. It also provides riders' locations so their family and friends can track them during the ride — and meet them at the finish line when they're done.
El Tour will have 12 cameras at the finish line for photo finishes, and will post real-time results.
Participants will notice a change before ride day, too. El Tour's expo will move outside at Armory Park, near where the 100-mile race and fun rides start, and where all races finish. The expo will take place between Thursday and Saturday of race weekend. Previously, it was held at the Tucson Convention Center.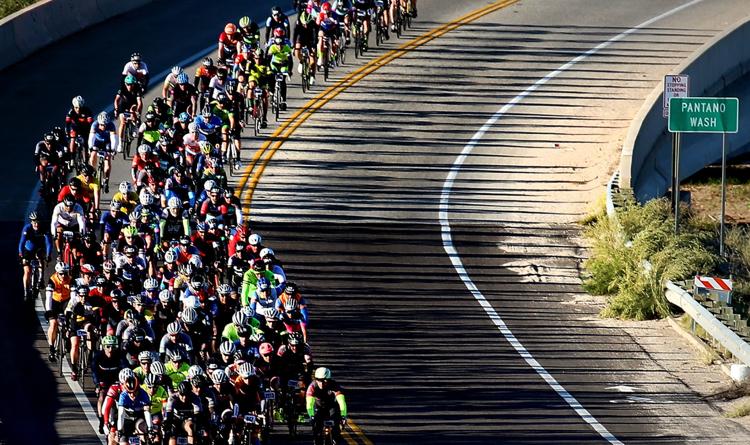 "In the past, people would come into the TCC and pick up their packets and walk out — it's not fair to the vendors," Grabowski said. "So, as the start and finish is at Armory Park, why not have vendors there? It's an opportunity for them to sell and we can invite the community to be part of the event — the fiesta. We will have bands, food trucks. The party after is there. We are turning it into a festival.
"Giant, Specialized and Cannondale will have the latest gear and merchandising. And we are asking the pro cyclists to hang out — maybe they will go back to their room after they finish, shower and come back to hang out. We are looking for people to come back and celebrate."
Grabowski said she expects five Olympians to take part in El Tour as part of their winter training. She said she's still looking for a way to "incorporate their expertise."
El Tour has eliminated the 75-mile ride, leaving the 100-mile, 50-mile and 25-mile options as well as the popular "fun rides" of 10 miles, 5 miles and 1 mile. This year's 100-mile ride will have a staggered start, with platinum riders — the best of the group — starting 5 minutes earlier than everyone else.
The winners of this year's rides will be honored at the Tucson Roadrunners' game the following night. The local hockey team will have a booth at the Expo, offer 2-for-1 ticket deals and have games for kids.
As Grabowski prepares for El Tour to kick off, she has a message for the community.
"Of the 6,000 riders, we probably have 2,200 first-timers and we think it's a bucket-list item. We want them to know: Don't just ride it once; do it again," she said. "We are creating an amazing rider experience for them and their families. It's fun, and safety is top of mind. The ride is for everybody. I am one of 10 kids and all my brothers and sisters are registered. I don't know if they will ride, but it's their Christmas gift. I am so excited."