Just before 1 p.m. Sunday, Marcus Coleman strutted to one of the practice fields at Kino Sports Complex where his team of 32 football players was already stretching and warming up.
Coleman is the head coach of the Tucson Sugar Skulls, the latest expansion team for the Indoor Football League, which made its way to the Old Pueblo in August and is co-owned by Arizona Rattlers head coach Kevin Guy and his wife, Cathy. Guy makes the two-hour drive between Tucson and Phoenix frequently.
"I know everything about the I-10 between Phoenix and Tucson," Guy said.
Coleman was honed in on starting the new era of Tucson's first-ever professional football team on the right note.
He learned how to run his practices from playing under six-time Super Bowl winner Bill Belichick when Coleman played under him with the New York Jets. What did he learn? Details, details and more details.
"The tempo and getting in and out of the huddles. So many people focus on the schemes and things like that," Coleman said. "Yes, that's a huge part of it, but the little things like getting out of the huddle, getting the right call, making sure your technique is right. Those are the things you have to work a lot harder on. … Those are the things that get you over the top so we're gonna focus on that. That's attention to detail."
Wearing a red Sugar Skulls cap, gray T-shirt and sweatpants, Coleman's 6-foot-2-inch frame coasted to a loose huddle of assistant coaches and looked on as former Arizona Wildcat tight end Glenn Howell walked around in his all-black Nike jumpsuit with a whistle clenched in the corner of his mouth.
Players dawned black and white mesh practice jerseys with marigold-colored helmets.
While a portable speaker sat on the sideline and played "Sicko Mode" by Travis Scott and Drake, the atmosphere was calm, but the historic vibe was felt. Day One of preseason camp for Tucson's first-ever professional football team was underway.
There were two separate football fields, but it wasn't the average playing field. In length, it's a 50-yard field between the end zones and 85 feet wide, compared to the NFL's regulation fields of 160 feet. The IFL is played in arenas and with the smaller fields, in-game tempo is fast and scoring is higher than the typical football game. In 2018, Tucson's in-state opponent Arizona Rattlers averaged 53 points per game and scored 84 points in a win over the Cedar Rapids Titans.
"It's faster and different, but it's football at the same time. It's a little quicker and schemes are a little different," Sugar Skulls cornerback and Tucson native Cam Gaddis said.
Gaddis played under Tucson coaching icon Jeff Scurran at Santa Rita High and eventually two seasons at Pima College. He's one of four Tucsonans on the roster for the Sugar Skulls, along with Canyon del Oro graduate Robert Metz, ex-Santa Rita wide receiver Greg Jones and Tucson High product Antonio Rosales.
Gaddis has hopes of playing in the NFL someday and plans on using Coleman's pro experience as a learning tool.
"I looked him up, researched him and he has a lot of knowledge, so when he's talking, you just shut up and pay attention," Gaddis said.
Gaddis was unfamiliar with Coleman before signing with the Sugar Skulls. Linebacker Zachary Allen is the only player on the roster to have significant experience with Coleman after playing in his defense with the Iowa Barnstormers for two seasons. Before that, the 6-foot-2-inch, 240-pound Allen played collegiately at Wake Forest and models his game after Hall of Fame linebacker Ray Lewis.
With Coleman as the defensive coordinator and Allen at linebacker, the two won Iowa's first IFL Championship in 2018. Coleman needed a veteran leader, and Allen was available.
"He needed a good leader and a good starter for a new team so he needed a couple of familiar faces. And I told him 'That'll be great because I love playing for you,' so that's how the opportunity came for me playing here," Allen said.
Even though it was first day of practice, Allen did exactly what he was brought to Tucson to do: Lead.
"I try to bring in as much rookies as possible so I can groom them. If they have any questions that I can answer, I give them my advice. If not, refer them to coach," Allen said.
Coleman will also serve as the Sugar Skulls' defensive coordinator. Malcolm Nelson, who coached linebackers for the Barnstormers last season, will be Tucson's defensive line coach and special teams coordinator. Hurtis Chinn is to be the offensive coordinator, while Don Wnek coaches the offensive line.
The Sugar Skulls currently have 36 players — four are still on their way to Tucson — but the team will trim its roster to 25 with 21 active players when Tucson travels to battle the other expansion team, the San Diego Strike Force on March 3.
Until roster cuts happen, Coleman and the Sugar Skulls are focused on getting the team off the ground to make a splash in their first season in the IFL.
"Talent-wise, they showed us what we saw on film so I think we got a good group here," Coleman said. "We're gonna be mentally tough first and foremost. We're gonna be physical and play fast on both offense and defense. We're gonna be an attacking-style team."
One practice down. Eleven more to go.
Photos: Tucson Sugar Skills practice
Sugar Skulls Football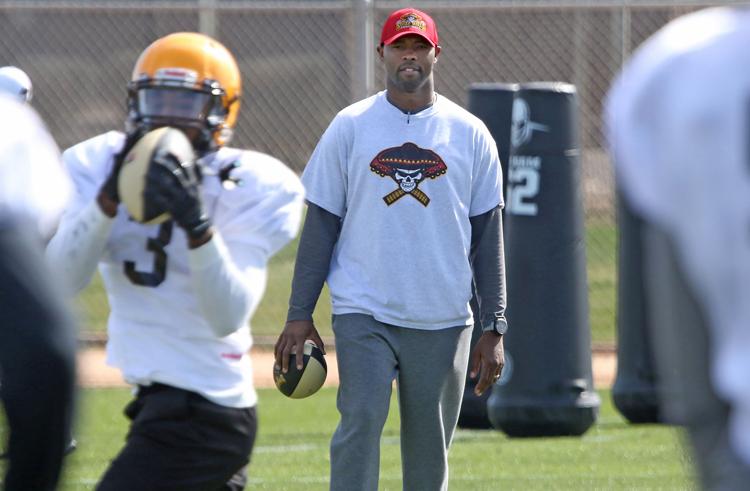 Sugar Skulls Football
Sugar Skulls Football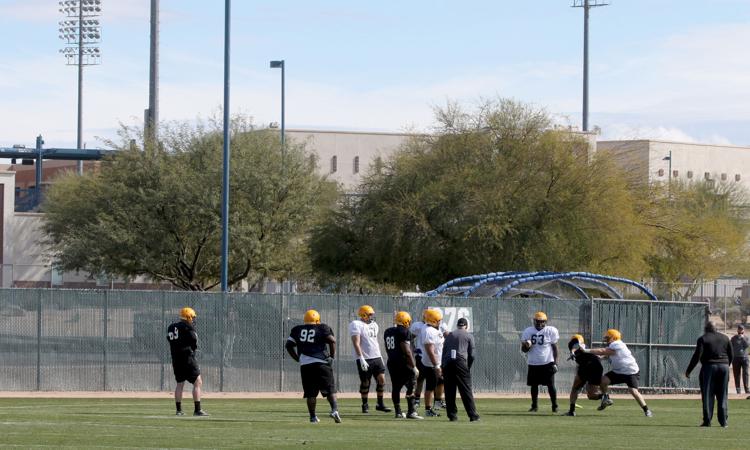 Sugar Skulls Football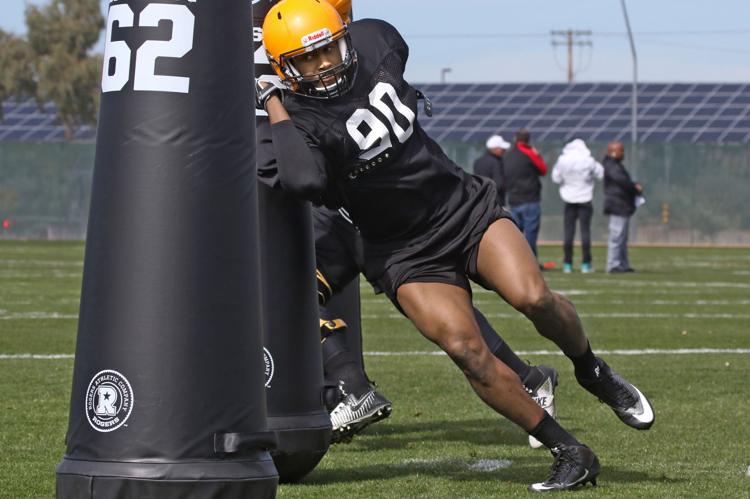 Sugar Skulls Football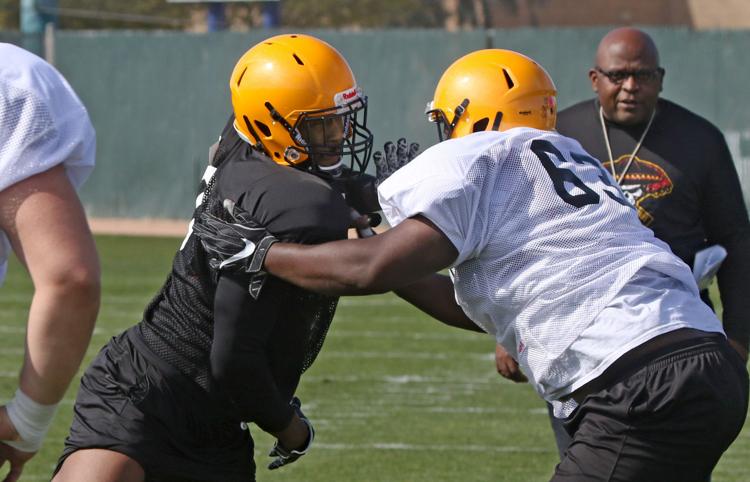 Sugar Skulls Football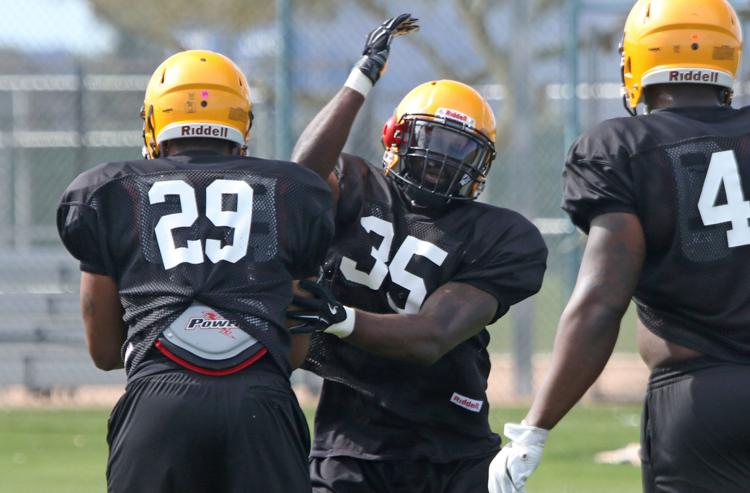 Sugar Skulls Football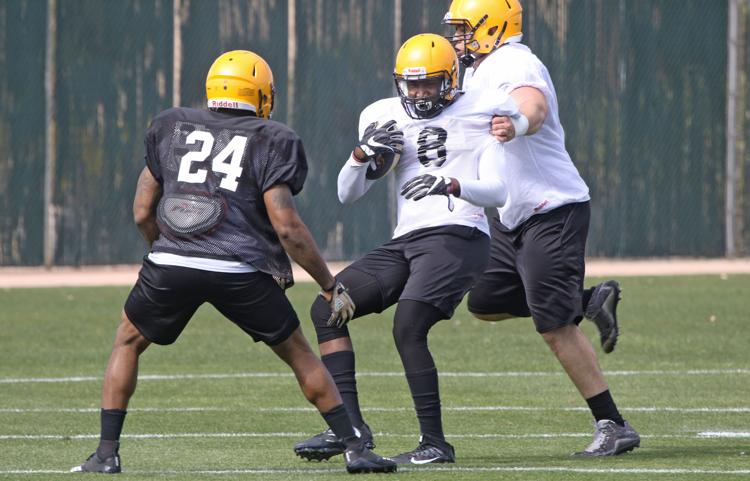 Sugar Skulls Football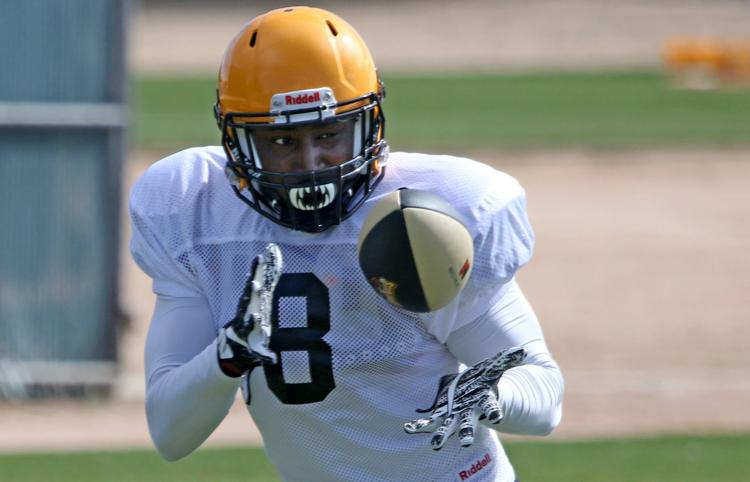 Sugar Skulls Football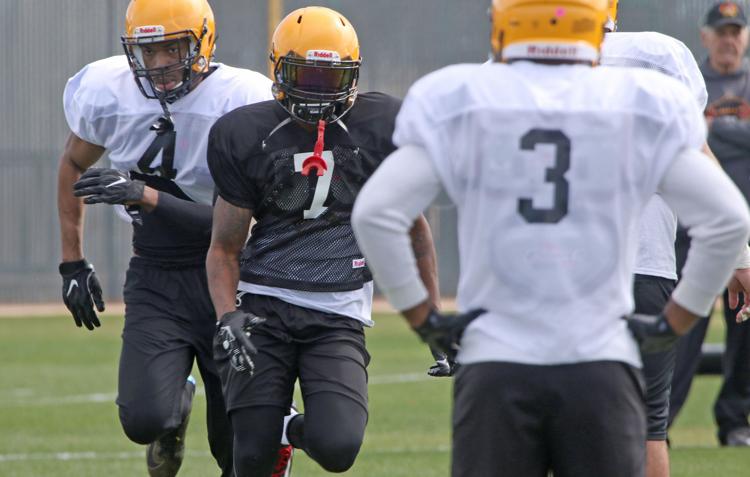 Sugar Skulls Football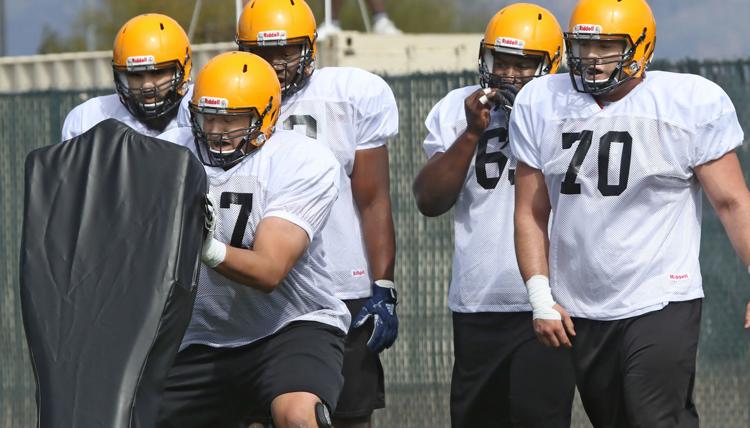 Sugar Skulls Football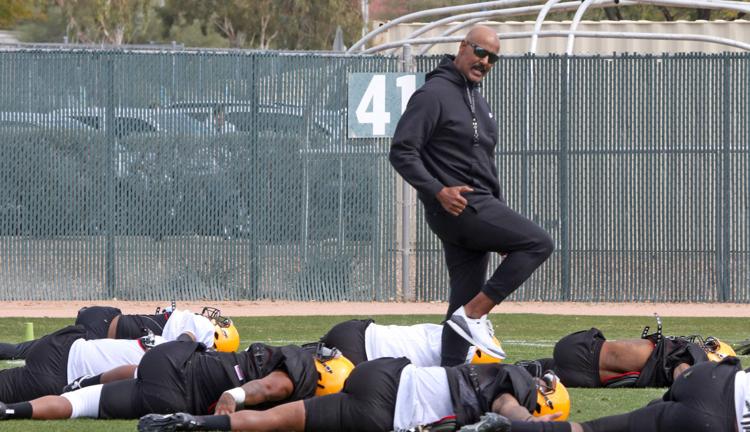 Sugar Skulls Football