When the Tucson Sugar Skulls take the field Sunday evening for their Indoor Football League season opener at the San Diego Strike Force, a new chapter in Tucson sports will begin.
The city's sweet-sounding football team will join a lengthy list of professional franchises that have called the Old Pueblo home. Expectations are high — especially with the powerhouse Arizona Rattlers playing up Interstate 10 in Phoenix, and Kevin Guy — arguably indoor football's most notable figure — owning the Tucson team.
"The guys understand how important this is, especially because we want to start the season off right," Sugar Skulls defensive lineman Keith Jones Jr. said earlier this week. "The guys understand how important it is and how this weekend will be historic and making history for the city. It's just big. We love the support we've been getting, it's just amazing."
A win at San Diego's Pechanga Arena on Sunday would be the capper on an important afternoon for the Indoor Football League expansion franchise. But even if the Sugar Skulls lose, there's something to be said about being official — and there's a home game coming next week. Tucson will host the Bismarck Bucks on March 10 at 3 p.m.
That the IFL season begins during baseball's spring training season somehow fits. Tucson has always welcomed baseball teams with open arms.
Tucson was the spring training home of the Cleveland Indians, Colorado Rockies, Arizona Diamondbacks and Chicago White Sox. The minor-league Tucson Toros began their first season at Hi Corbett Field in 1969. After four seasons as a White Sox affiliate, the Toros were associated with the Oakland A's, Texas Rangers, Houston Astros and Milwaukee Brewers. When the Arizona Diamondbacks debuted in 1998, the Toros changed their name to the Sidewinders and moved south to Kino Stadium.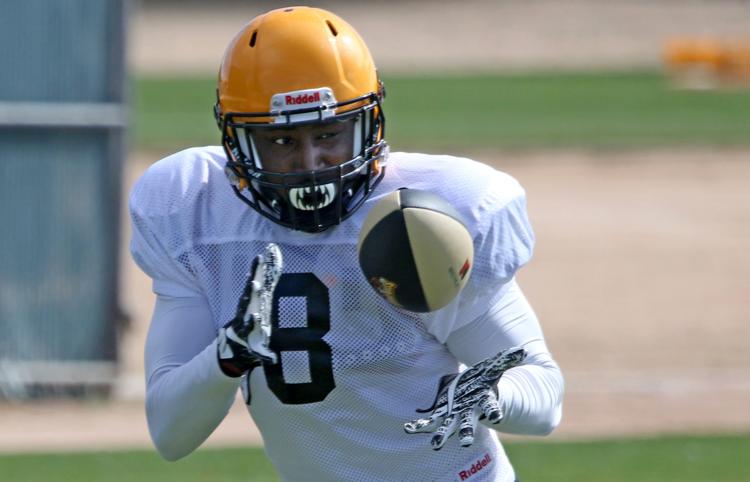 The Sidewinders won a Pacific Coast League championship before they were purchased, moved to Reno and renamed the Aces in 2008. The Tucson Padres stopped over on their way to becoming the El Paso Chihuahuas, but things really haven't been the same since.
Well, at least until recently.
The AHL's Tucson Roadrunners moved to Tucson Arena a few years ago, and have experienced success both on the ice and at the turnstiles. But the Roadrunners came from somewhere else — Springfield, Massachusetts, to be exact — and brought with them a way of doing things. The Sugar Skulls, in many ways, started from scratch.
"Starting a franchise and an expansion team is not easy," Guy said. "There's a lot of work that goes into it."
First, Guy had to find staff. Then, the front office had to sell tickets and sponsorships while dreaming up promotions and engaging with the community. Next, Guy and his staff had to come up with a name. The Sugar Skulls name was unveiled in September following a monthlong name-the-team contest. The team's color scheme of black, Mexican marigold and red were splashed across a menacing-looking logo.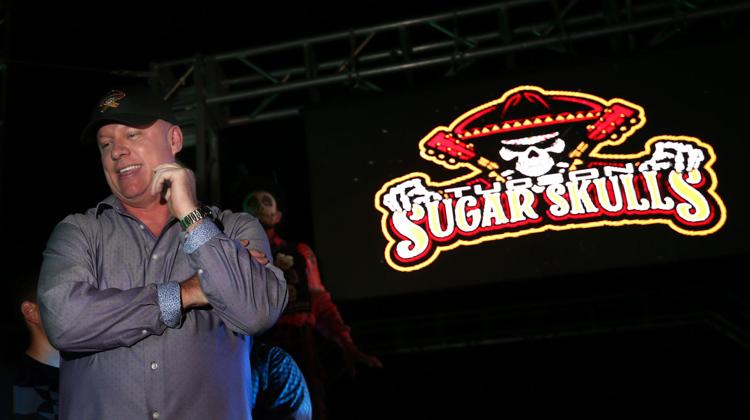 Guy then hired away Marcus Coleman, the defensive coordinator of the IFL champion Iowa Barnstormers, as the Sugar Skulls' first-ever head coach. Coleman soon filled out a staff: Hurtis Chinn (offensive coordinator), Malcolm Nelson (defensive line coach and special teams coordinator), Don Wnek (offensive line coach), James Ready (head trainer) and Glenn Howell (strength and conditioning coach).
Lastly, the Sugar Skulls needed bodies.
Coleman watched hours of film and evaluated hundreds of players between the time he was hired until the moment Tucson finalized its roster of 26 players, which is a potpourri of Power 5 conference athletes, players with IFL experience and rookies who hail from across the country. Four of the final 26 — offensive linemen Alex Rios and Antonio Rosales, defensive end Robert Metz and cornerback Cameron Gaddis — hail from Tucson.
"I'm proud, man," Gaddis said. "Every time I come out here, I have a lot of pride. I'm playing for my city and my hometown, my family and friends. This is my NFL right now. I'm coming out here with everything, and I play with a lot of passion and pride."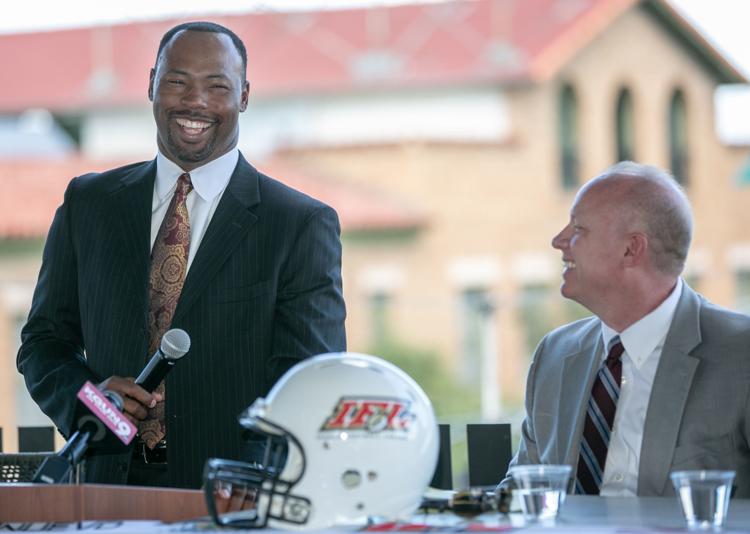 Now comes the best part — the games. Coleman is determined to make a splash, and then make the playoffs.
"The 'give me three years, give me four years,' I don't believe in that. If you do what is right and you bring in the right people, recruit the right players and get everyone on the same page without it having it be just about the X's and O's, it can be done," Coleman said. "You're not gonna hear, 'give me some time.' You're not gonna hear that from me. This will be the last time you hear it from me. I'm a firm believer in as long as you have everything in place, you can get it done."
So pro football is here. Will it thrive?
"This is going to be a great fit," Guy said. "We're in a space where Tucson needed some entertainment during the spring and summer months so I feel like these are exciting times. I promise you, we're gonna bring a winner to town and we're gonna be a part of this community."