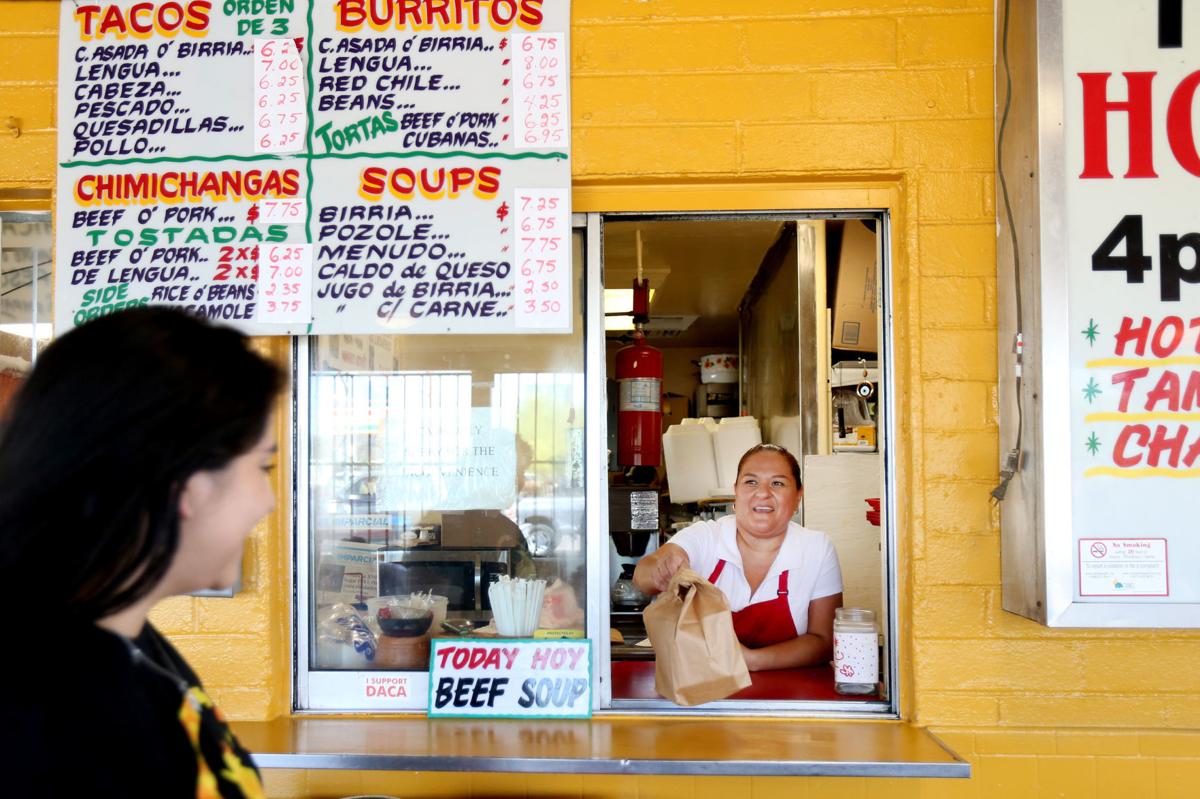 Optimism emanating from downtown Tucson's revitalization is evident in commercial and residential projects west, east and north of the city's core.
Development to the south was inevitable.
While 22nd Street was once considered a hard border to downtown, local business owners and developers are now eyeing properties to the south as complementary projects to downtown.
"We've got such a small downtown geographically there's only so many ways it can expand," said Kevin Volk, a commercial broker with Volk Co. "The south is the most natural … it's a very straight, easy shot from downtown and you're right next to Interstate 10."
Business parks, restaurants, retail shops and multifamily investors are moving into the South Tucson area.
With most redevelopment projects, food and entertainment lead the way for retail and commercial development, followed by residential.
"One of the things that our downtown experience taught us is that food and music will attract people and they don't care about boundaries," said Fletcher McCusker, chairman of the Rio Nuevo board. "It kind of starts out, a lot of times, with food and it evolves into a place where people want to live. … I think you're seeing all the early signs that we saw downtown."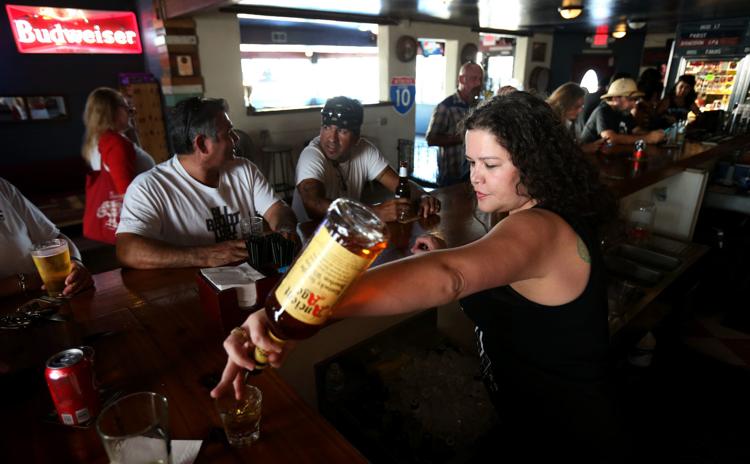 CATALYST FOR CHANGE
A pair of puppies frolicked underfoot as a handful of day drinkers nursed beers at Saint Charles Tavern on a recent afternoon.
Elizabeth and Churchill Menke opened up shop in the long-shuttered building at 1632 S. Fourth Ave. after studying the neighborhood.
"We came at night and we sat on the patio and watched," Elizabeth said. "If this neighborhood is so scary, let's watch."
What they saw was children playing ball in the street; teens hanging out; neighbors chatting about their kids, jobs and politics; and an occasional homeless person wandering by.
In the end, she and her husband decided the building — that for half a century was home to the popular Paddock Bar and then a short-lived pizza-by-the-slice joint — was perfect for Saint Charles Tavern.
Across the street, a lunchtime crowd lingered at American Eat Co., a multi-restaurant food hall that opened in early April in the old American Meat Co. building on South Fourth Avenue.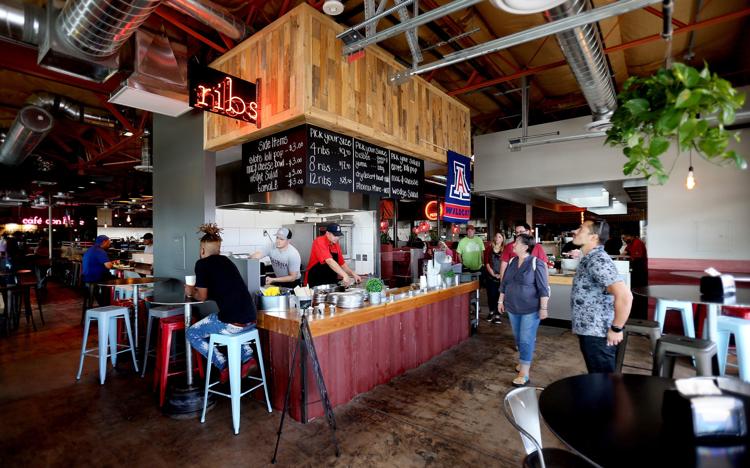 The Common Group, a trio of friends who have known each other since high school, bought the old American Meat Co. in 2016, about a year after the 62-year-old shop closed.
During the April opening weekend, more than 5,000 people showed up to sample food and drinks from the restaurants, coffee shop, ice cream shop, butcher shop and bar there.
"What's taking place downtown is starting to grow outwards now," Common Group partner Guillermo Gallegos said. "It's local businesses and it's things that belong in Tucson but have not been here before."
Down the avenue, on the corner of East 22nd Street, Mario Lizarazu was repairing a bicycle at his new Tucson Bicycle Service , tucked in the back of the La Buena building, 234 E. 22nd St.
"I love this building," he said. "I've kind of had my eye on this building for a while."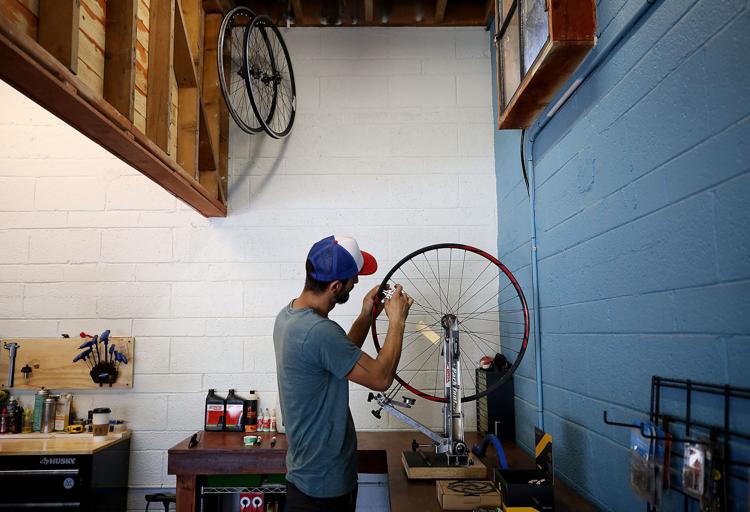 In the building's east-facing space — once home to La Buena Cocina y Tortilleria — customers came and went at the hip-and-cool Monsoon Chocolate artisan chocolatier and cafe.
"There's really some good people here," said Monsoon co-owner Nathan Teufel. "I believe in the historic value of the neighborhood."
Peach Properties, which has several high-profile projects downtown, is redeveloping the building that the chocolate and bike shops occupy.
"I'm very excited about that intersection," Peach's co-owner Patricia Schwabe said, "and the extension of downtown."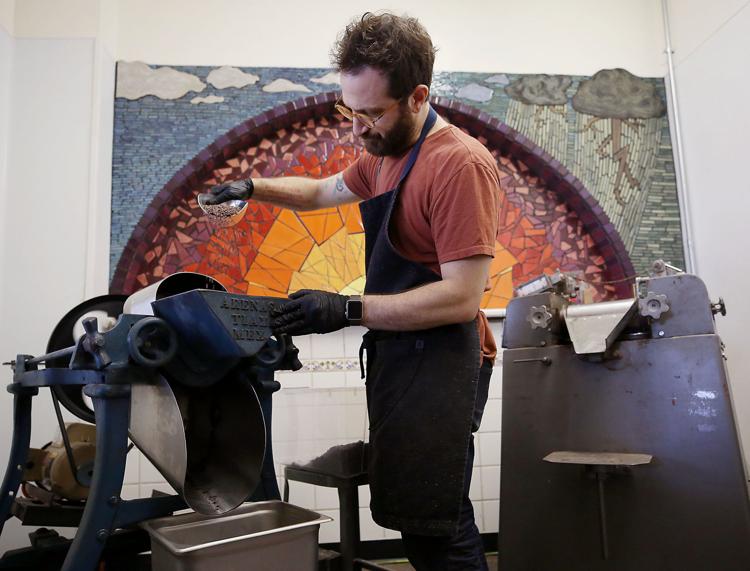 In response to the new neighbors, some longtime businesses are re-creating themselves.
"I'm hopeful that Fourth Avenue becomes a thing," said Monica Gonzalez, who installed a cooling system on the patio of her family's nearly 40-year-old restaurant, Birrieria Guadalajara, 304 E. 22nd St. "I've always wanted to fix it up, and when I'm looking around and seeing everybody doing things, I decided to do it."
City officials believe the arrival of these retailers will be a catalyst for more investment.
"I think what it represents is the beginning of the move south of 22nd Street," said city of South Tucson Senior Planner Mick Jensen. "Eventually you'll see more infill development on South Sixth Avenue. These things that are occurring are all encouraging."
He doesn't believe South Tucson's largely Hispanic cultural feel will change as a result of new investment.
"I think we can still bring new things here and maintain that," Jensen said. "I think what makes it valuable is the strength of the Mexican and Indian culture that's represented here in terms of language, the art, the murals, the Yaqui village.
"Spanish is the first language that people almost always do their business in," he said. "That's the authenticity that I talk about — it may be funky down here … but that's the appeal."
For many Tucsonans, the existing Mexican food restaurants have long been a draw to South Fourth Avenue. Some of the long-established eateries dotting the avenue also have grabbed national headlines, perhaps none more famously than Mi Nidito, 1813 S. Fourth Ave., where President Bill Clinton had lunch — pretty much one of everything on the menu — in 1999. "The President's Plate" is still on the menu.
But the renewed interest from outside businesses like American Eat Company could attract even more interest in the older restaurants, said Micha's owner Alex Franco.
"They get more activity there and it brings everybody business," said Franco, whose restaurant has stood on the far southern end of South Fourth since 1976.
Micha's has been shuttered since mid-April when a fire scorched the kitchen and back dining rooms. Fire officials said the blaze was sparked in the attic, but the cause was officially listed as undetermined, Franco said on Friday.
Reconstruction work, which could cost as much as $500,000, has been ongoing since mid-summer, and the restaurant is expected to reopen in mid-December, he said.
PRESERVING IDENTITY
Tim Kinney, a local real estate attorney and chairman of the Urban Land Institute of Southern Arizona, said downtown Tucson's impact on South Tucson was inevitable.
"The success of downtown is definitely going to expand into the areas outside of downtown, if nothing else, for cost reasons," he said. "There are some very cool things happening on the borders of downtown."
He said there is economic significance to the investment happening south of downtown.
"There are some areas adjacent to downtown that have been neglected in recent decades," Kinney said. "There are some blight issues, and investment can help address public safety and health concerns."
He said resistance to gentrification will always exist with any developments around Tucson's core.
"There's no simple solution. It'll be a combination of doing the right projects thoughtfully," Kinney said. "It's going to take a smart, special developer, but I don't think that angst is ever going to go away."
Local developer Larsen Baker saw the value of South Tucson's geography early on and was one of the first major investors in the square-mile city.
The developer bought the nearly vacant Madera Business Park, across the street from Tucson Greyhound Park, in 2013, renovated the property and recruited new tenants, including the state's Department of Economic Security and Department of Child Safety.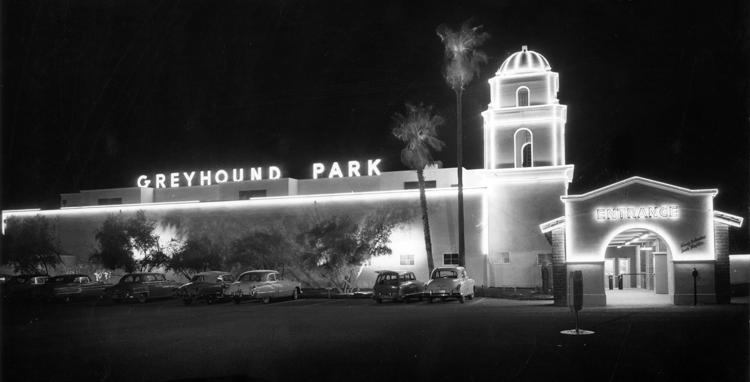 The potential growth for South Tucson's commercial scene is significant, said Andy Seleznov, Larsen Baker's executive vice president.
"I think it's going to make its way," he said. "For example, something will happen eventually with the racetrack and that will be a major development."
Seleznov agreed with those who see the area as a natural extension of downtown.
"Yes," he said. "I expect to see it grow into that."
Earlier this year local developers Kevin Volk and Morgan Abraham bought the dilapidated Spanish Trail Motel on Fourth Avenue and the Interstate 10 frontage road with plans to create a housing project.
The site's proximity to Food City and the Tucson Marketplace make it ideal for future residents, Volk said.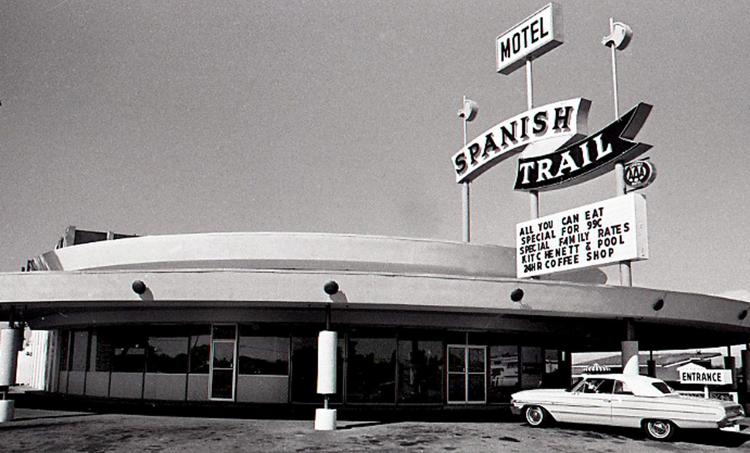 "Millennials are looking for character and that's what South Tucson has," he said. "Whether it's the murals on the walls or on the trash cans, they want to live in places that have identities and personalities."
Volk, a Tucson native, believes South Tucson is undervalued.
"The culture changes when you go south of downtown and, if you have a compelling concept, you're going to draw from all over," he said. "I think that 22nd Street border is very strong in perception but is not a real border."