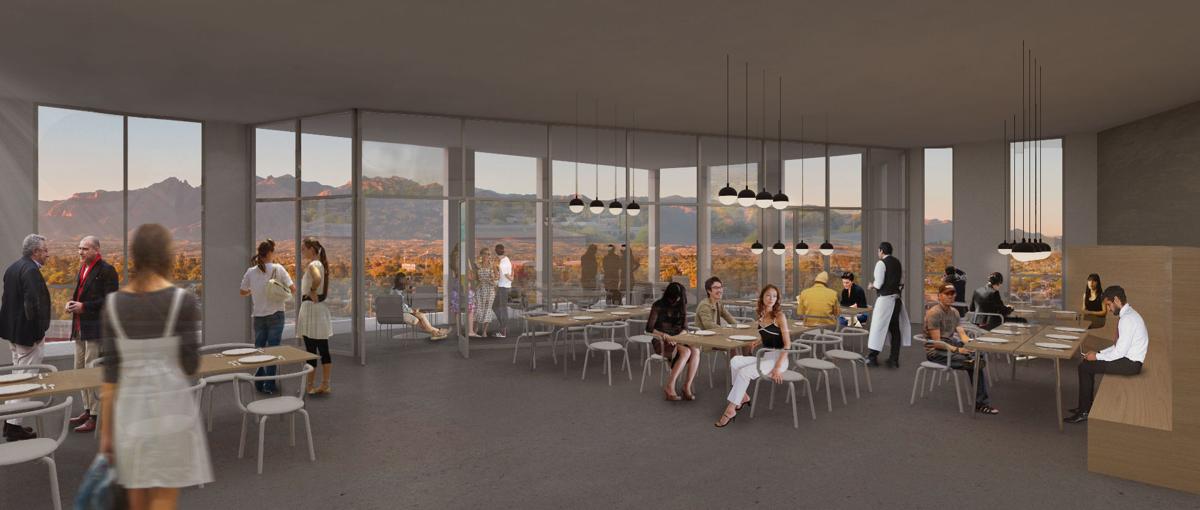 A rooftop dining option atop a six-story tower is coming to midtown Tucson.
Chroma Complex, on Speedway just east of Country Club Road, will feature retail, office and residential space in multiple new structures along Camino Miramonte and rehabilitated retail space that fronts Speedway.
The nearly 83,000-square-foot development will have 24 rental townhouses on Camino Miramonte and 18 market-rate apartments in the tower.
"It will give people an opportunity for a live-work-play environment," said broker Debbie Heslop, with Volk Co., which is marketing the property. "Central Tucson is getting a lot of attention from retailers."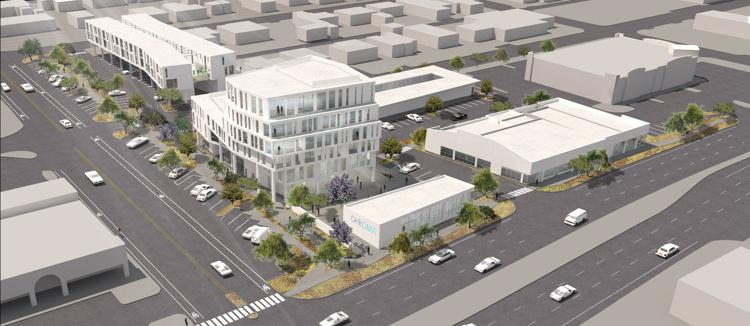 Connectivity Source, a Sprint dealer, just inked the first new lease for 2,456 square feet in the Chroma Annex, which is the retail space that currently houses Fronimo's Greek Cafe.
The tower, which will sit just south of Speedway, will have ground-level retail, office space on the second floor, three stories of apartments and the restaurant, with floor-to-ceiling windows, on the sixth floor.
"It was designed with sensitivity to the surrounding neighborhood," Heslop said.
It will be the second high-rise project on the periphery of the Miramonte neighborhood.
Plans are underway for an apartment complex surrounding the Benedictine Monastery on the neighborhood's west border.
While the Benedictine project caused some controversy, the Chroma development was better received, said Sam Behrend, vice president of the Miramonte Neighborhood Association.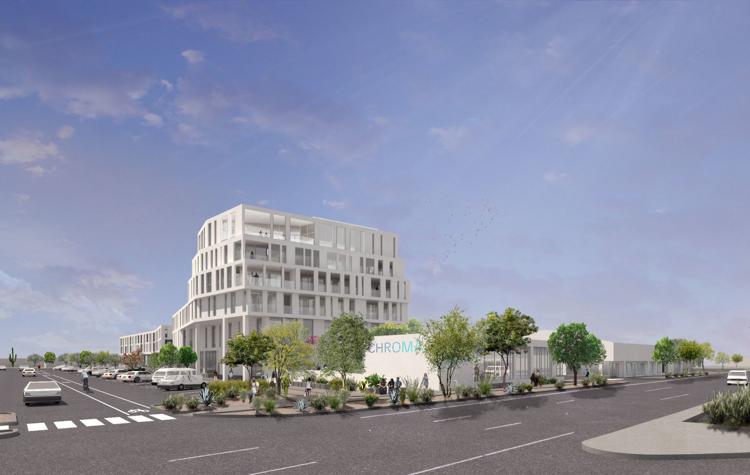 "The neighborhood wasn't concerned about height because of its location," he said of the vacant project site.
"We liked that it wasn't going to be a big box or traditional strip mall," Behrend said.
"Even though it's higher than anything else in the neighborhood, people loved that there would be a restaurant on that top floor."
Developers hope to have the project online by 2020, Heslop said.